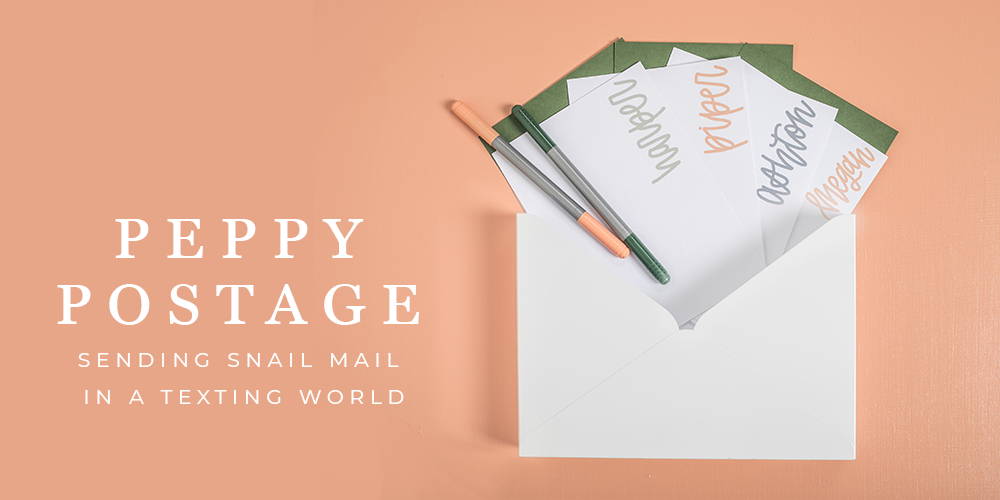 I am on a mission to shine light on the joy it is to send out snail-mail in a texting world!
Wouldn't you agree the feeling of finding a handwritten note from a dear friend in a stack of bills just makes your day? What if you knew that you could share that joy and pay it forward? That is what I have designed this collection of greeting cards to do.

When you send a Pep & Pop card the recipient will receive, not only, a greeting card from you but also a postcard so they can send cheer along to someone else! Every card is hand lettered with love and designed with you in mind. I have a card for every occasion and even some that help celebrate the little things in life.