Peach, my favorite color in the whole world for so many reasons. It is soft and warm, southern and sweet but most of all the perfect shade of peach is pretty unique. Being an Enneagram 4, uniqueness speaks to my soul!

I don't know if my love for peaches started because my great-grandparents owned a peach orchard or because we grew up snacking on fresh peaches topped with sugar in the late summer evenings.

I wanted to do a peach party guide because I feel like so many people love the color but there isn't always a lot of peach colored party decorations, until now! Sometimes I like just the color without the fruit correlation, you know what I mean?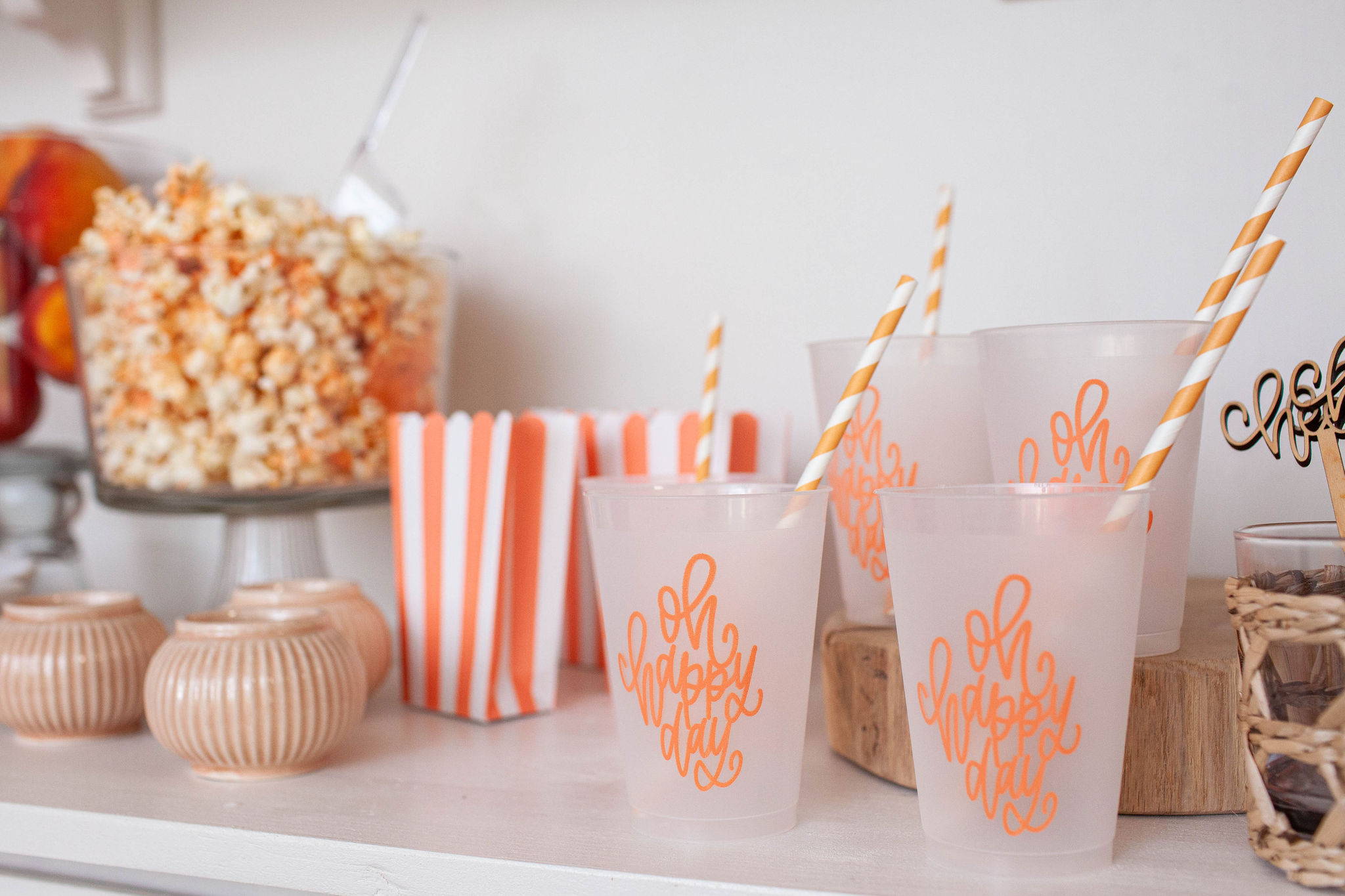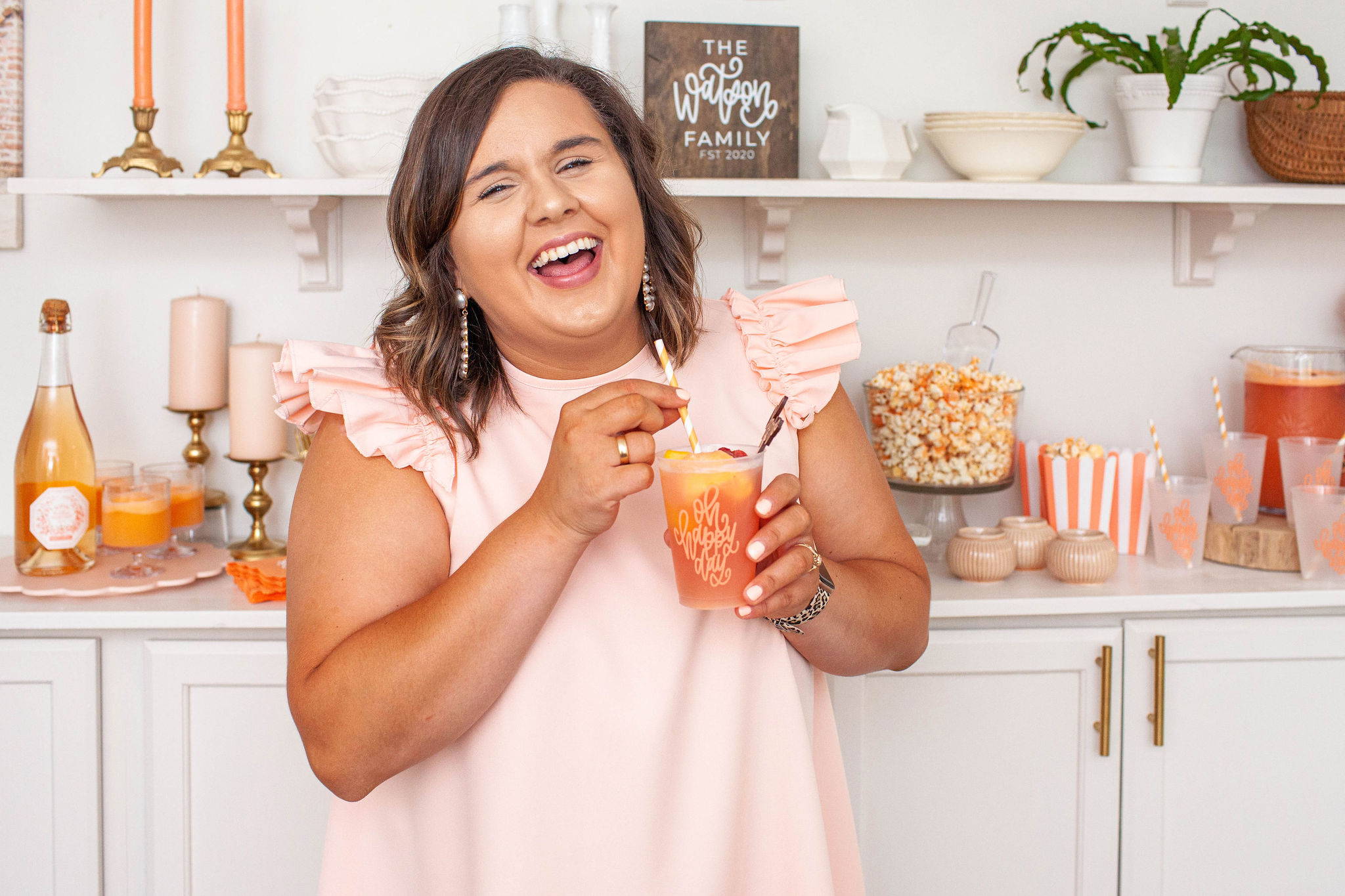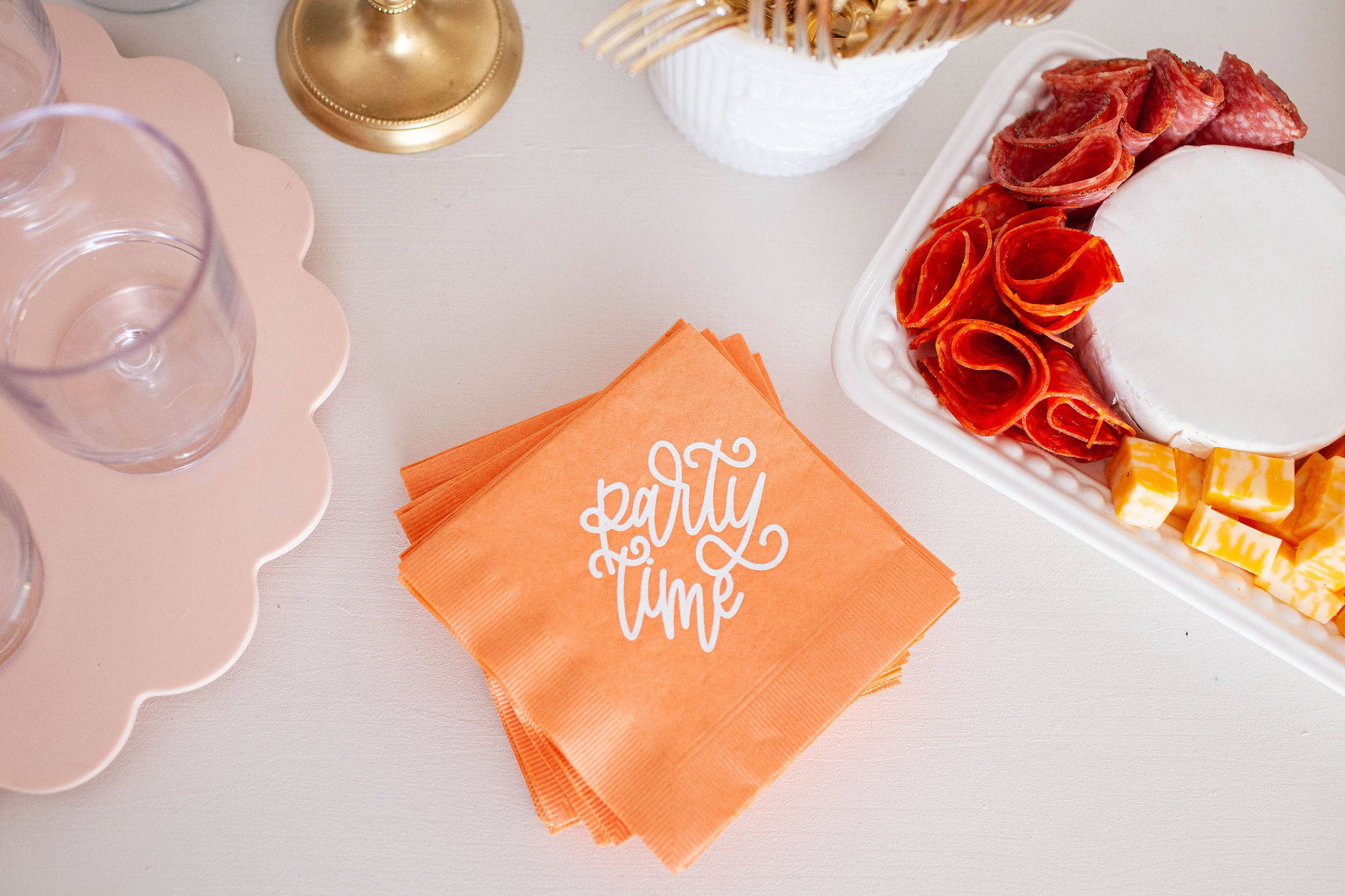 The Peach Party Guide will help you through ways to set up a party using Pep & Pop products so
you can show love and hospitality to the
sweet people in your life!
Sometimes there is something special to celebrate but you can always have friends over for a special treat just to laugh and make memories.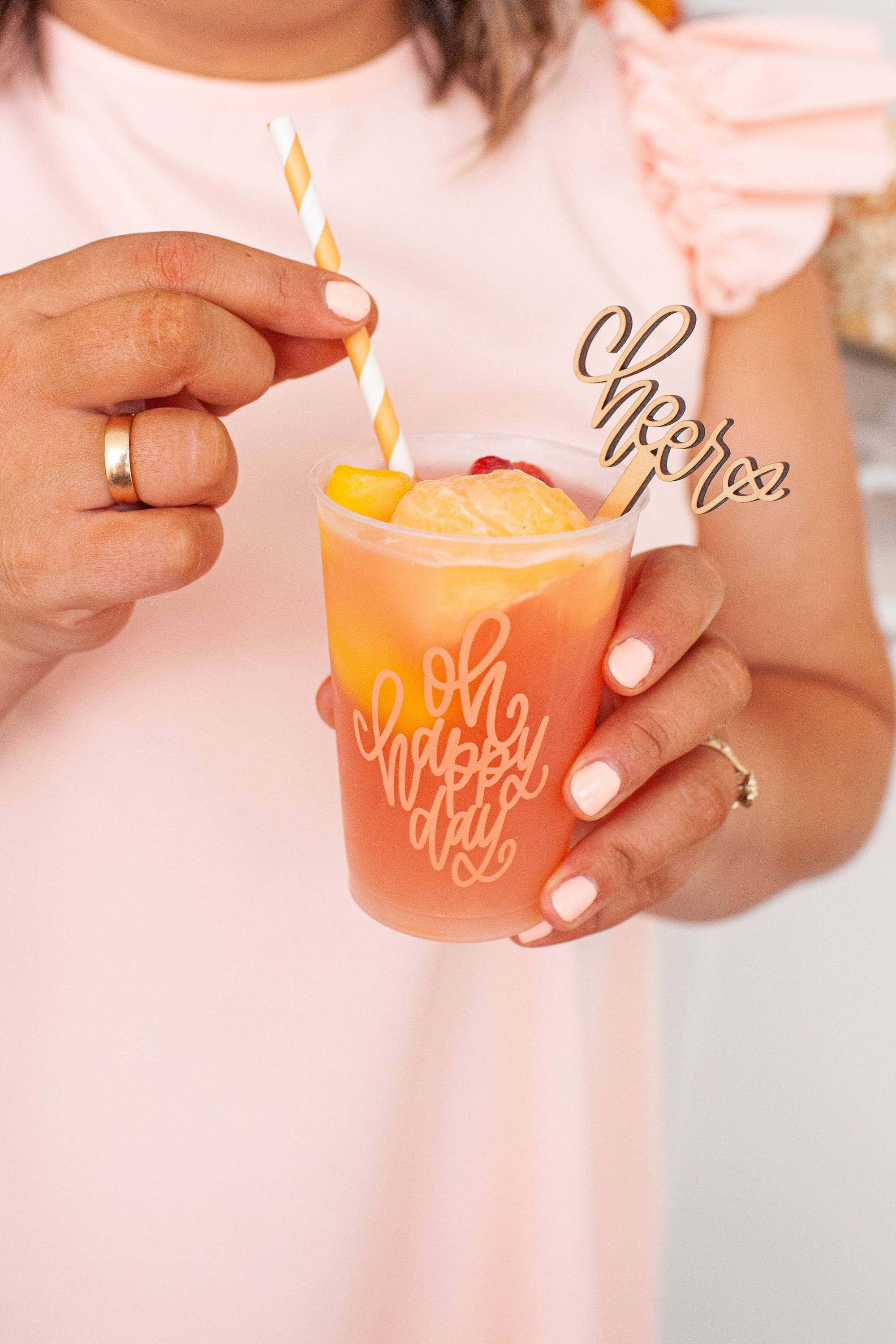 When I was planning for this peach party I wanted to have all the peach tones but I didn't want the large investment that sometimes comes with a custom party color so I decided to use the peach color in the food as well as our new peach napkins and frosted cups with peach lettering! That way the color was known but not overwhelming and not too costly.

To add a peach color to the food spread I used some peaches, a peachy pink punch as well as white chocolate covered pretzels and the same peach colored white chocolate drizzled on popcorn (who doesn't like a little sweet and salty?).

A few tips for the white chocolate covered pretzels...
To get the white chocolate a peach color for the pretzels I used pink and orange candy wafers on a two to one ratio but adjusted

based on the color after melted and mixed.


I melted the chocolate wafers in a glass drinking cup so when I was dipping the pretzels it was easier to coat than if they were in a bowl

Before you dip your pretzels, line a cookie sheet with parchment paper so after they are dipped you have a place for them to dry

where they won't stick and it's an easy clean up!
See how easy and affordable showing hospitality to your loved ones can be? I know everyone wants the Pinterest perfect set up but remember at the end of the day showing hospitality is really all about meeting people where they are and loving them to the best of your ability!
Shop my top three favorite products I used
when creating this Peach Party Guide