Local + Small Business to Support this Christmas
I believe that now more than ever we need to support our local and small business instead of the big box stores.
Don't get me wrong, I am a frequent flyer of Target and Amazon but those stores aren't the ones
keeping your community going.
Over the years I have gotten to know so many small business owners and some have become dear friends of mine!
I try to buy from them as much as I can even when it isn't the holidays.
This Christmas season I encourage you to shop small and local because a purchase from us
means the world and we do an actual happy dance!
Below I have listed out some of my favorite shop owners ranging from locals in our town to those in our state
(I included SC too because they are close and we go to Charleston all the time) and more around the country.
I also included a small description of the shops so you know what each one offers if you haven't heard of them before.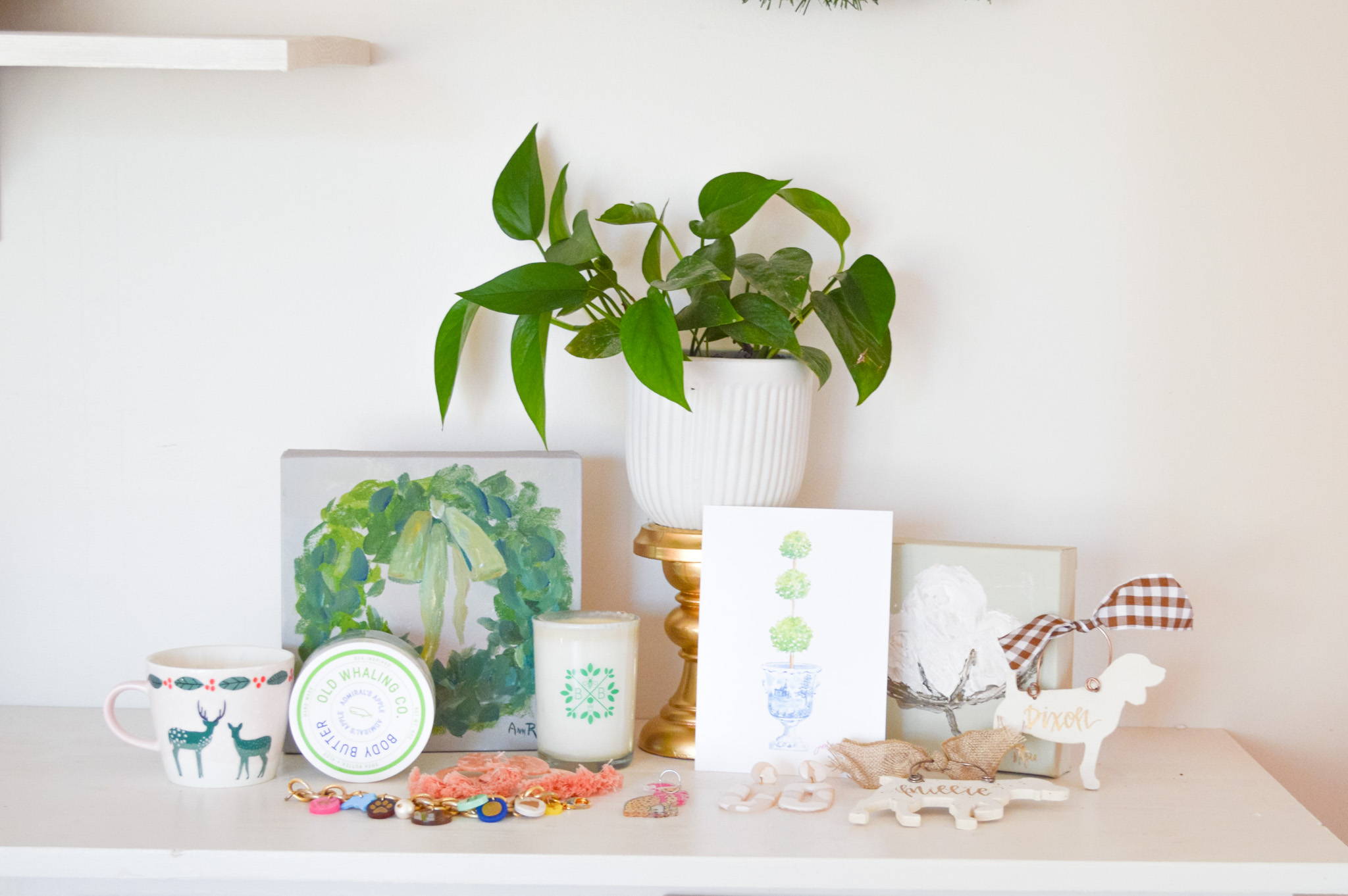 Something Special Boutique - latest fashion and accessories

Midtown Market - plant lover and home decor
Fruit of the Vine - Cute fashion pieces and gift items
Cooks - outdoor wear and local apparel
Artisan Cafe / Blue Ridge Art Center - Local art and tasty treats
Little Stitches - Apparel for all ages and monogramming services
The Bee & The Boxwood [Boone, NC] - Home decor and gift goodies
Sweet Grass [Mooresville, NC] - Gift and hosting goods
Moon & Lola [Apex, NC] - Jewelry (my favorite charm bracelet is from here)
Tiny Hands Pottery [Boone, NC] - Very unique and cute pottery
Society Social Charlotte [Charlotte, NC] - Amazing Home decor
Audra Style [New Bern, NC] - The cutest most unique earrings I have seen in a long time!

Crew La La [Charleston, SC] - All the goodies for our fur babies
The Tiny Tassel [Charleston, SC] - Tassels on everything
Old Whaling Co [Charleston, SC] - Lotions and salt scrubs
C. Brooke Ring Fine Art [Greenville, SC] - Beautiful floral paintings
BR Design Co [Charleston, SC] - Unique clay earrings
Blue Deer Cookies [Boone, NC] - Tasty treats
Inglenook & Co [Campobello, SC] - Amazing candles (my personal favorite is Sweet Tea)
Simply Jessica Marie - Custom wedding crests and watercolor prints
Emily McCarthy - Party and gift goodies
Clairebella Studio - I love her use of color and patterns on everything
Elizabeth Wilson Designs - Her shirts with the ruffle sleeves and collars are to die for!
Stylin Brunette - Shoes and keychains
Barrington Gifts - Personalized Totes and Accessories
Megan Burt - Ornaments and birth announcement door hangers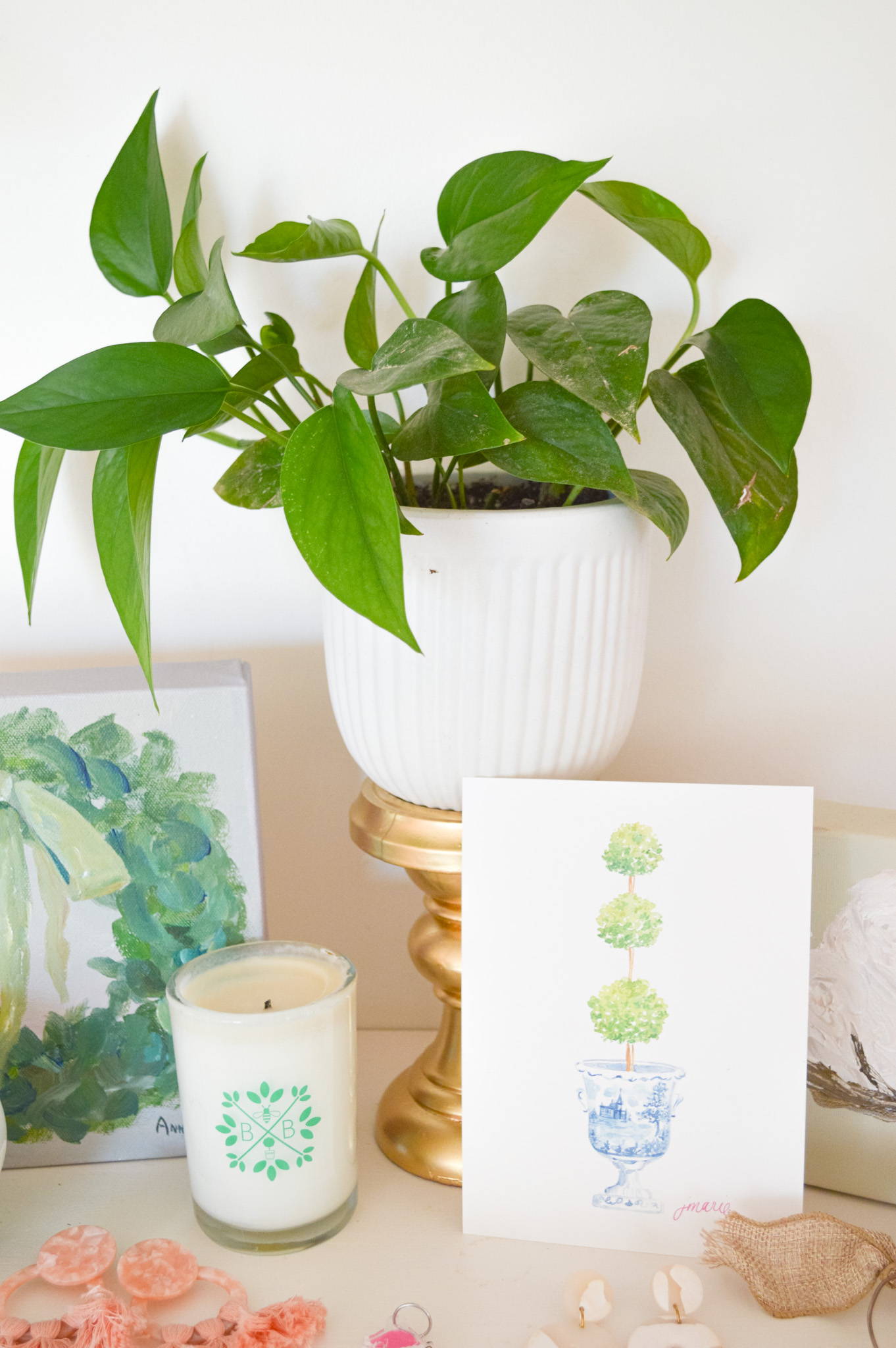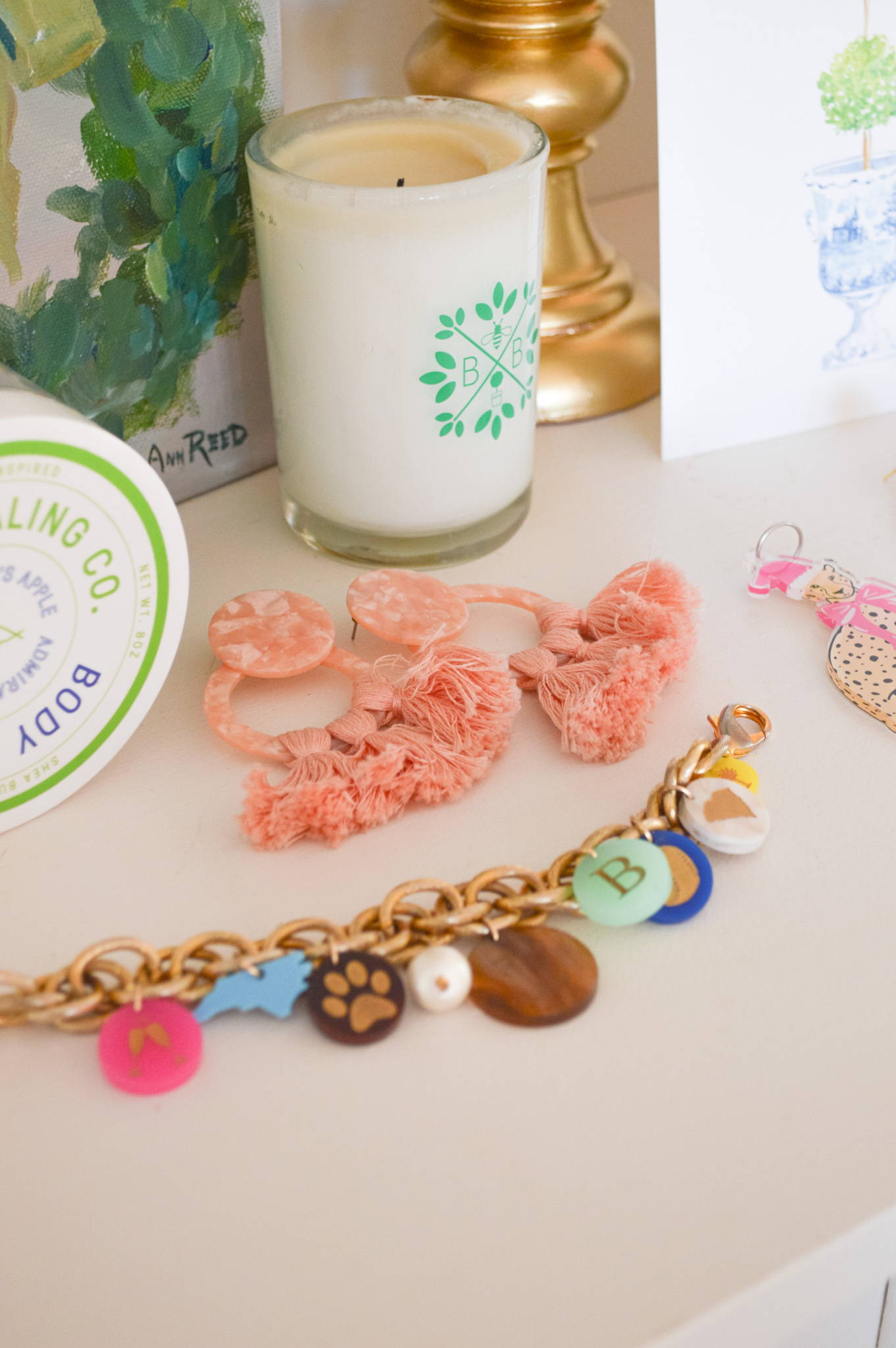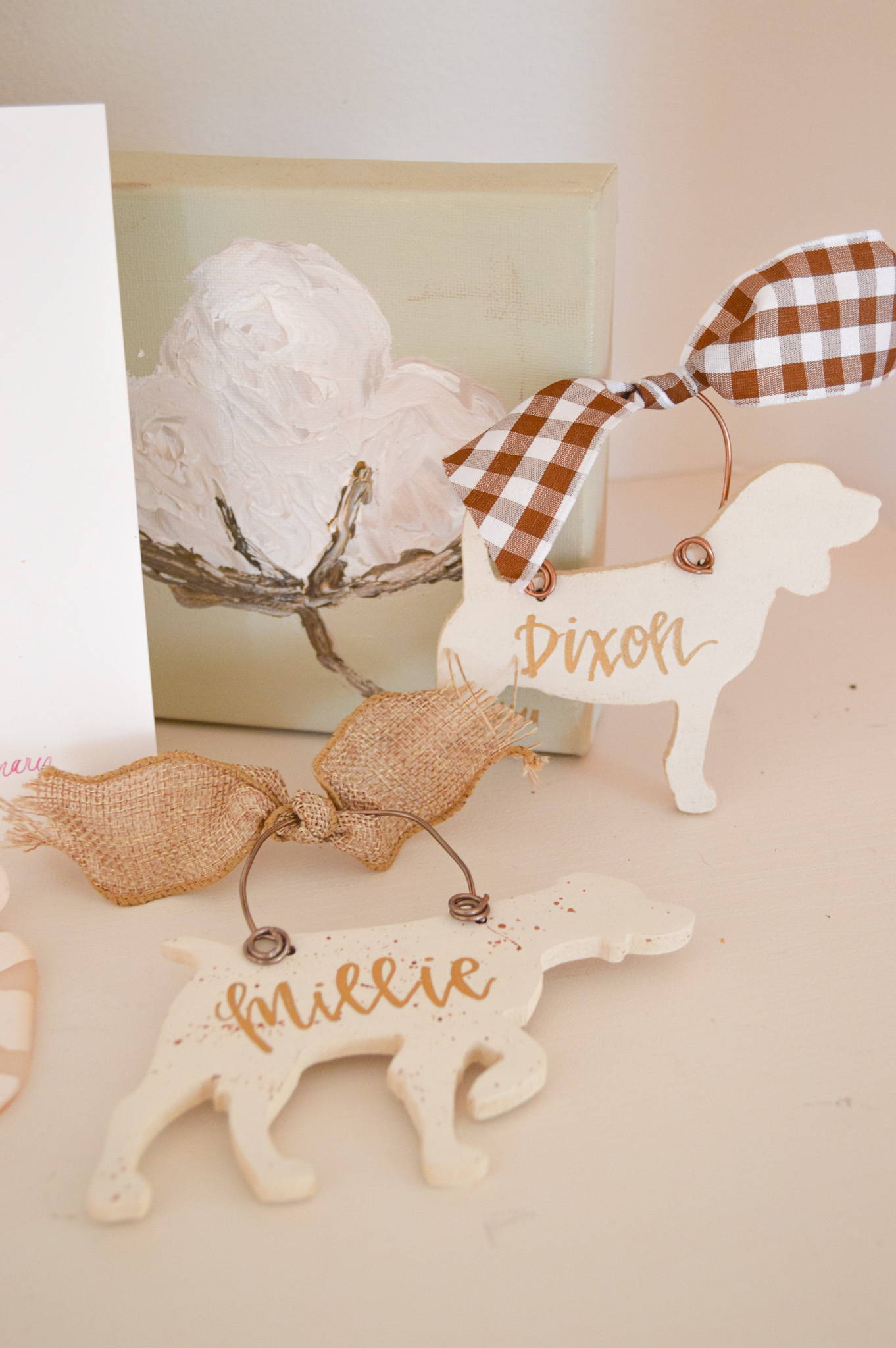 I hope y'all enjoyed the list and will consider supporting
some of these local + small businesses this holiday season!