I think Christmas cocktail parties are my favorite all year long! I might be a little biased though because Christmas is my favorite season to decorate for and that might have a lot to do with my love for Christmas parties. There is just something about this time of year that makes my toes curl and heart flutter just a little more than usual.
The first year we moved into our house we hosted a Christmas party and I went a little overboard. There was a cookie decorating station with homemade sugar cookies, enough food to feed an army, more people than we had seats for, and it was the best part of the year.
We are coming up on our third annual Christmas party but with the year we have had I decided to focus more on the memories than the experience. We also limited our guest list to have a more unique and intimate experience.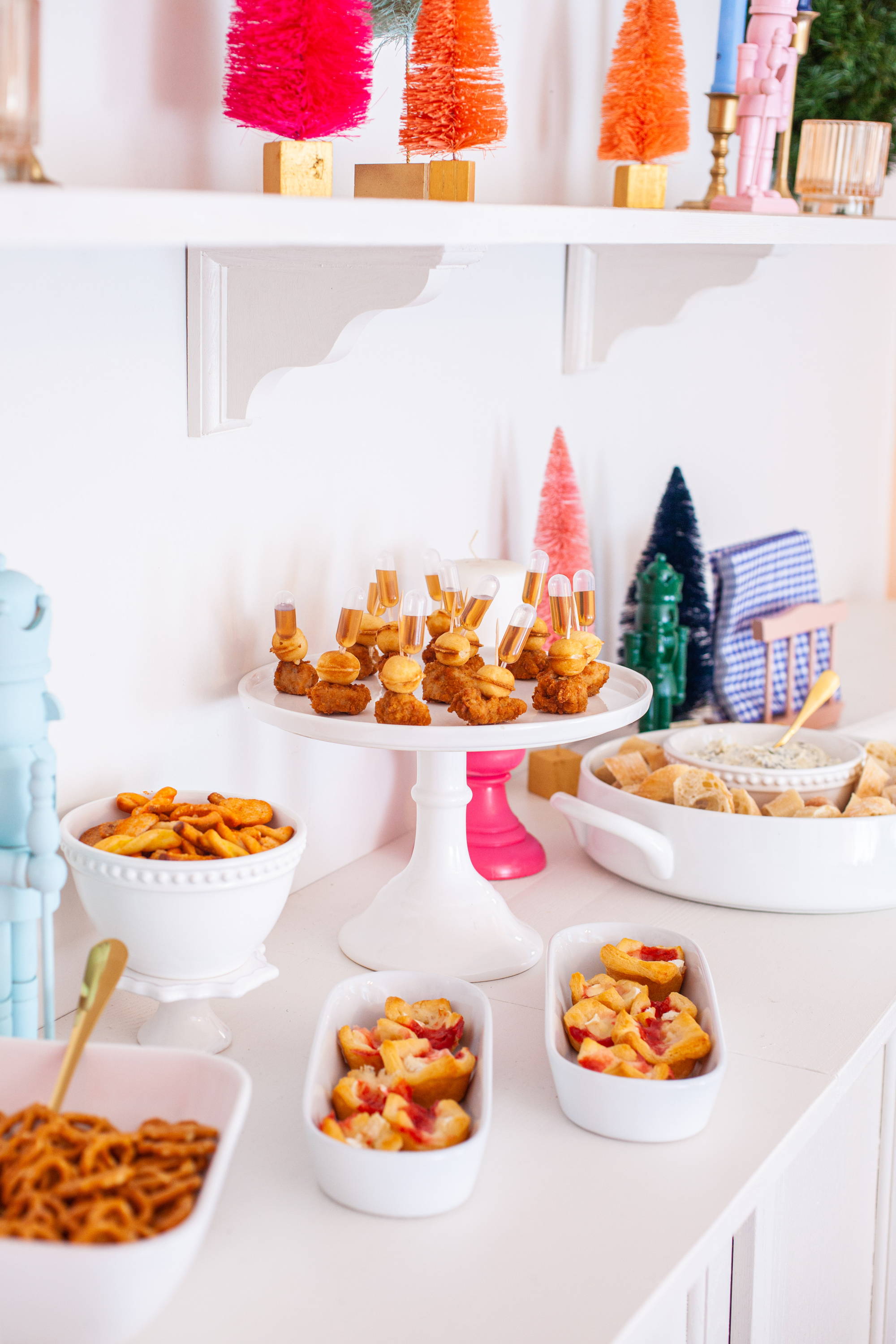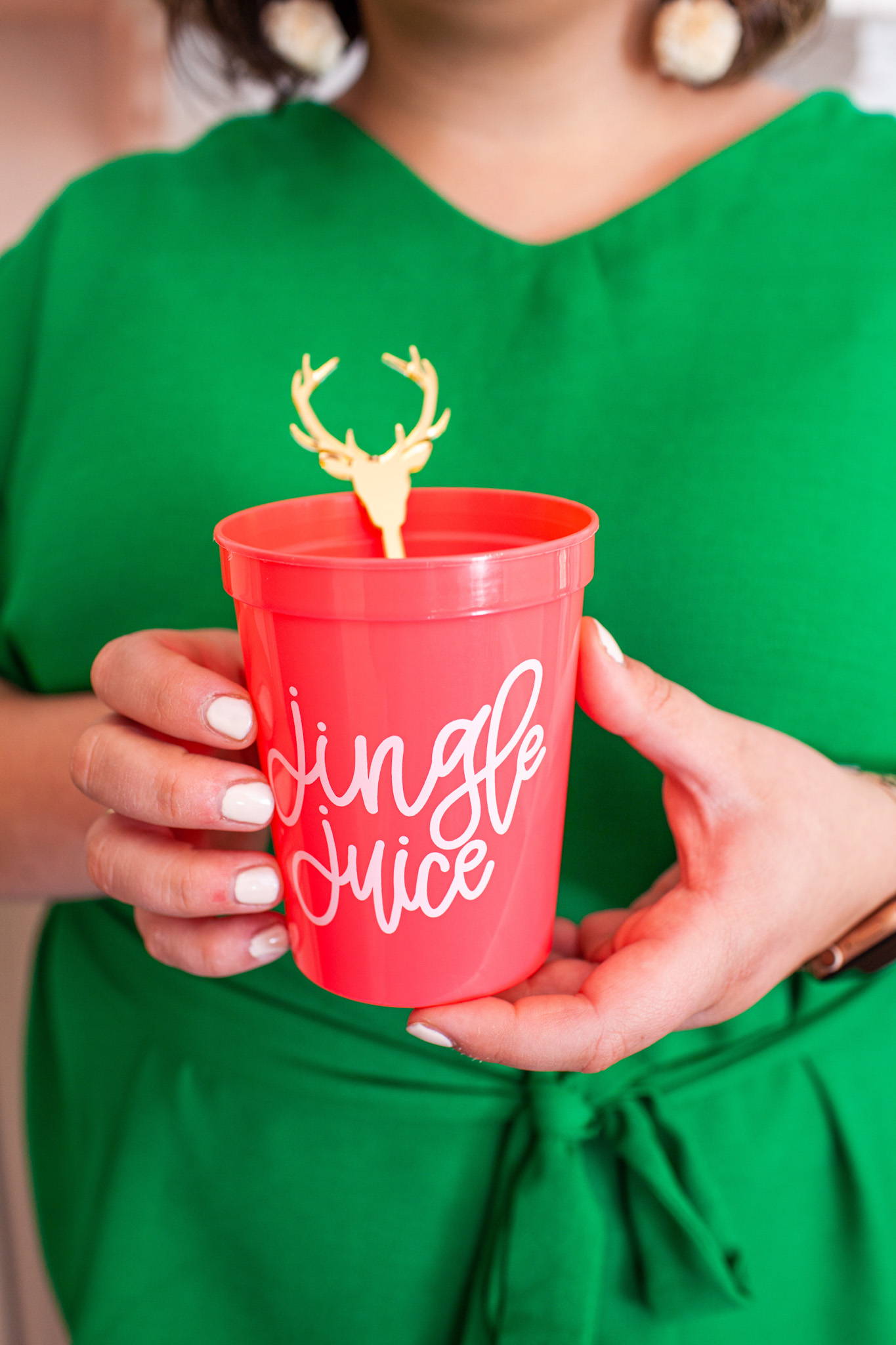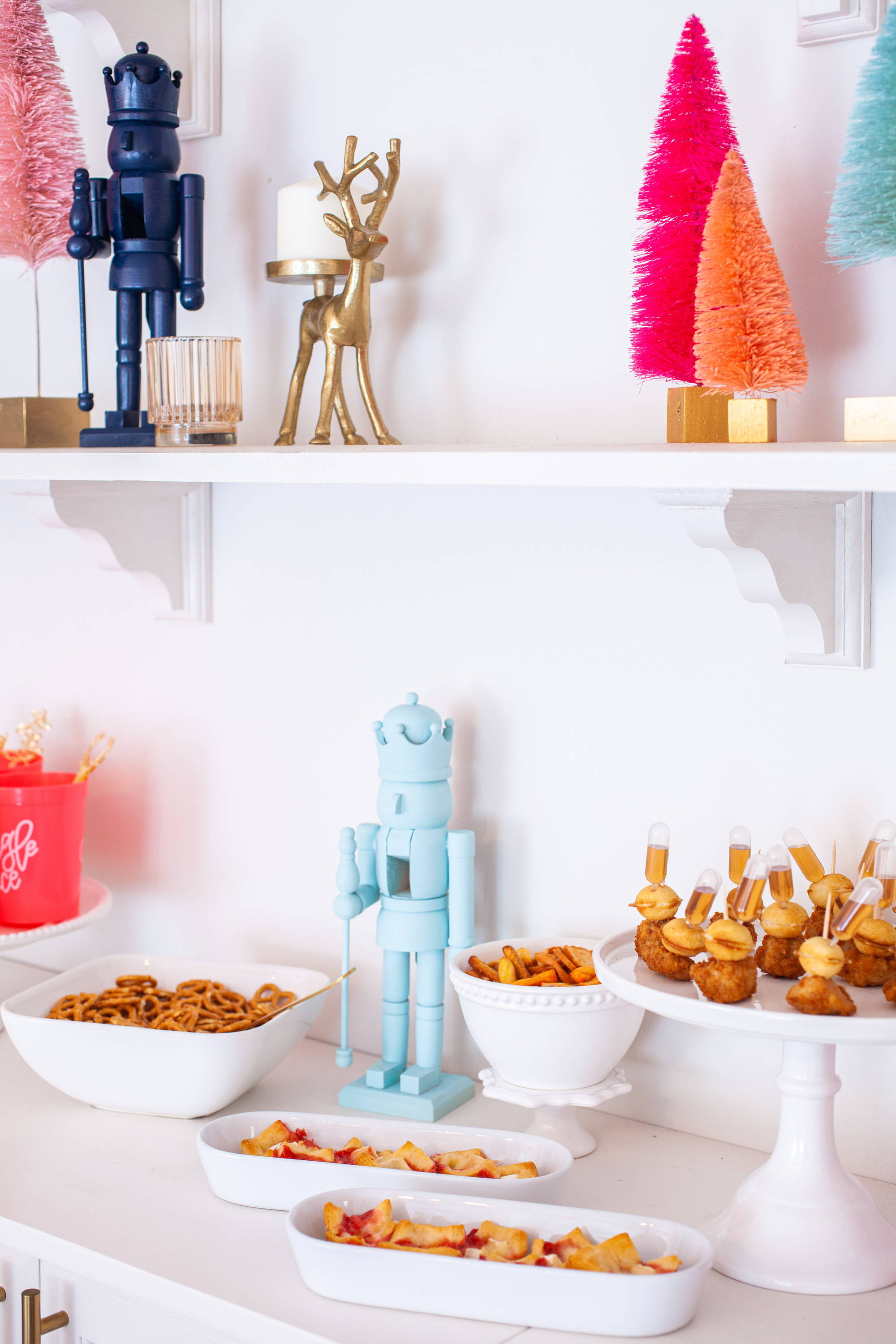 If you are hosting a Jingle & Mingle Christmas party I have a few tips for you
Start with a party theme

I typically pick 3-4 colors, determine if I want to accent with gold or silver, and decide on what object I want to use. The object can be Christmas trees, nutcrackers, deer, or anything else you might already have some of in your colorway.

Have a focus for the evening
It can be the food, making it more of a meal instead of munching, an activity such as cookie or gingerbread house decorating, or something else. Our tradition is watching The Grinch so I base my time around the length of the movie so we have finger foods instead of a meal.

Be okay with outsourcing tasks
If decorating or cooking intimidates you I bet there is someone in your community that can excel at either! Contact a local catering company to see what it would cost to have your small party catered because the extra money it might cost is worth taking the stress off you.

If you are going to take care of all the things, try to spread out the tasks so you aren't overwhelmed and in a tizzy leading up to the party
I know this also requires time that I know you might not have but the week leading up to a party I make a list of all the things that need to be done. For example my list could include, buy groceries/decorations, set up the food area (either counter, table, or buffet), prep food, and day of tasks (because not everything can be done ahead of time). Then I assign each task to a day so if my party is going to be on a Friday night I do grocery shopping on Monday, set the food area on Tuesday just in case you need to go grab a few extra dishes or decorations to be continued into Wednesday, prep food on Thursday, then day of tasks on Friday. Preparing food ahead of the party also helps with the dirty dish load after the party. I try to make sure before the party starts that my dishwasher is cleaned and ready to be loaded after we're done eating.
By taking advantage of these tips I can almost guarantee that you will host a party that you can also enjoy yourself. I am the world's worst at enjoying the party prep a little too much and using all my energy there instead of holding out to have energy for my guests. This year I am changing the pace so I can make my guests feel welcomed and create memories that will last forever.


Now, are you ready to start planning your party?
Below are three of my favorite products that would work great for a Jingle & Mingle Christmas Party