If you have spent time around my little corner of the internet you may know our house holds an extra special place in my heart. Not only is it mine and Ben's first home together, it was once my great-grandparents house.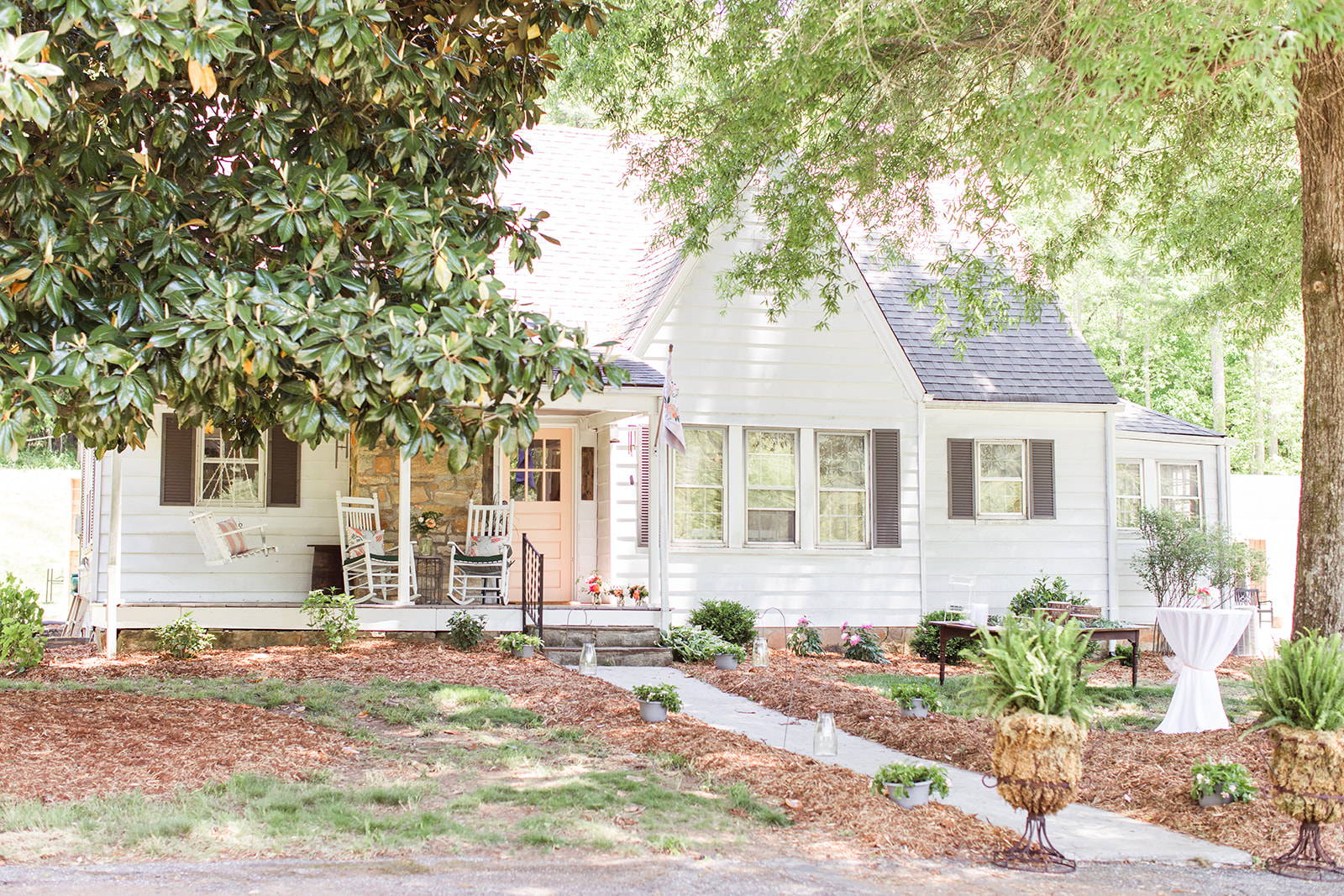 Some of you know, with divorced parents, your family tree has a lot of branches and sometimes they can be confusing so before I go any further let me explain which part of the family I am talking about. My Dad's maternal grand-parents are the ones who built this house back in 1941. Their names were Pearl and Roy or as I liked to call them Nanny and Poppy.
A little fun fact, that is where the name Pep & Pop came from. My Nanny's full name was Pearl Elizabeth Parlier which makes up the PEP and then Poppy was shortened to POP.
Poppy worked at a sawmill with his brother and cousins and they hand cut every piece of wood that makes up our house. It is so fun to pull back the paneling to reveal true ship lap on all the walls and ceilings.
Nanny worked everyday to keep the house tidy pouring love into every nook and cranny. She always had supper ready, did the chores, and made sure to primp everyday before Poppy came home and never once complained. I strive to be more like her everyday.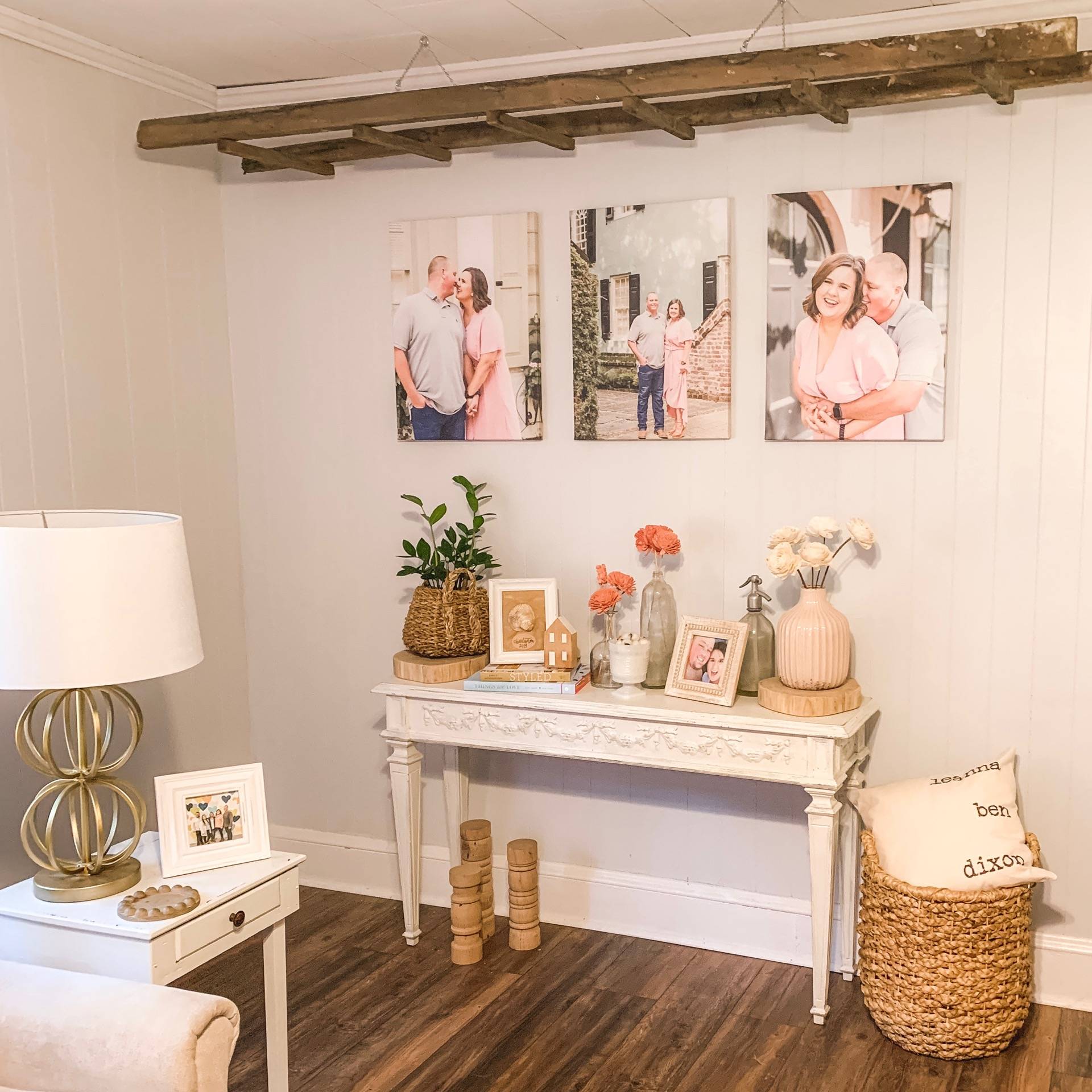 When Ben and I started renovating the house back in 2018 we started the first thing we did was clean out and do basic cosmetic enhancements. This included fresh paint for all the walls, ceilings, and trim then new hardwood in all the rooms. After we completely redid the kitchen by adding in new cabinets and a white farmhouse sink (my favorite kitchen feature).
I have loved mixing the old with the new when it comes to decorations. On the walls I pair Nanny's old embroidered pieces with pictures from our most recent adventures. It helps that she was also a fan of pink.
Another way I was able to incorporate our family history into our home was taking an old ladder from the barn that Poppy used to work out of and mount it to the ceiling above a long table in the living room. We also got three canvases from our engagement printed to add pops of color and live plants for greenery.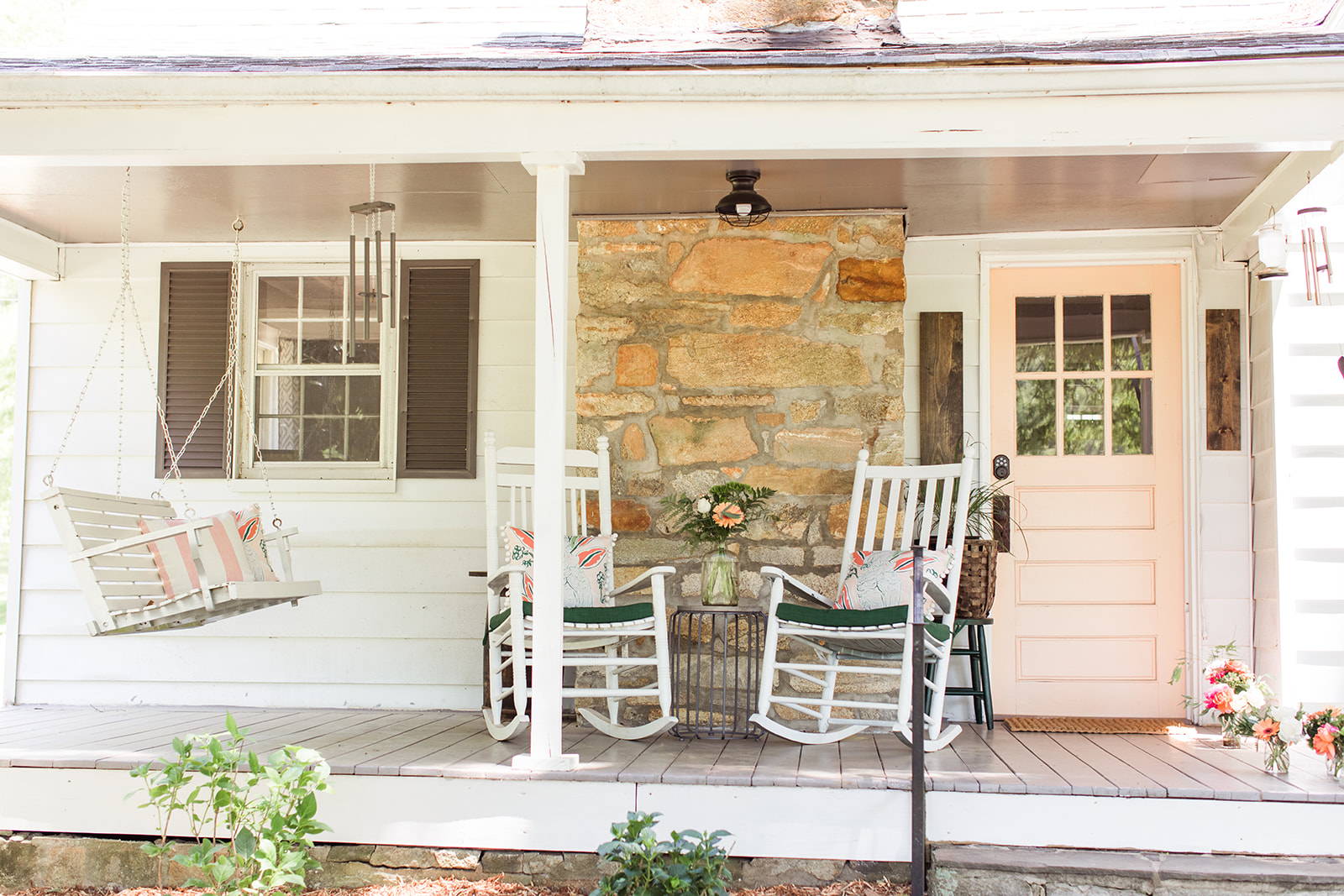 I don't think I have a defined decorating style in the house because I too often like to push the boundaries on both farmhouse and modern styles. I love to mix bold colors with old wood or cozy textures with hard corners. Honestly, I think I have created a style of my own over the years that suits our personalities.
Even with all the memories I have in the house from growing up with my great-grandparents my favorite is when Ben proposed in our living room. At the time we had spent the last year making our house and home so when he asked me to "be his forever home" and marry him I thought I was going to melt.
Our house is still a work in progress. Ben jokes that he never knows what new decoration or furniture arrangement he's going to come home to each day. I would love for you to follow along with our house journey on Instagram!