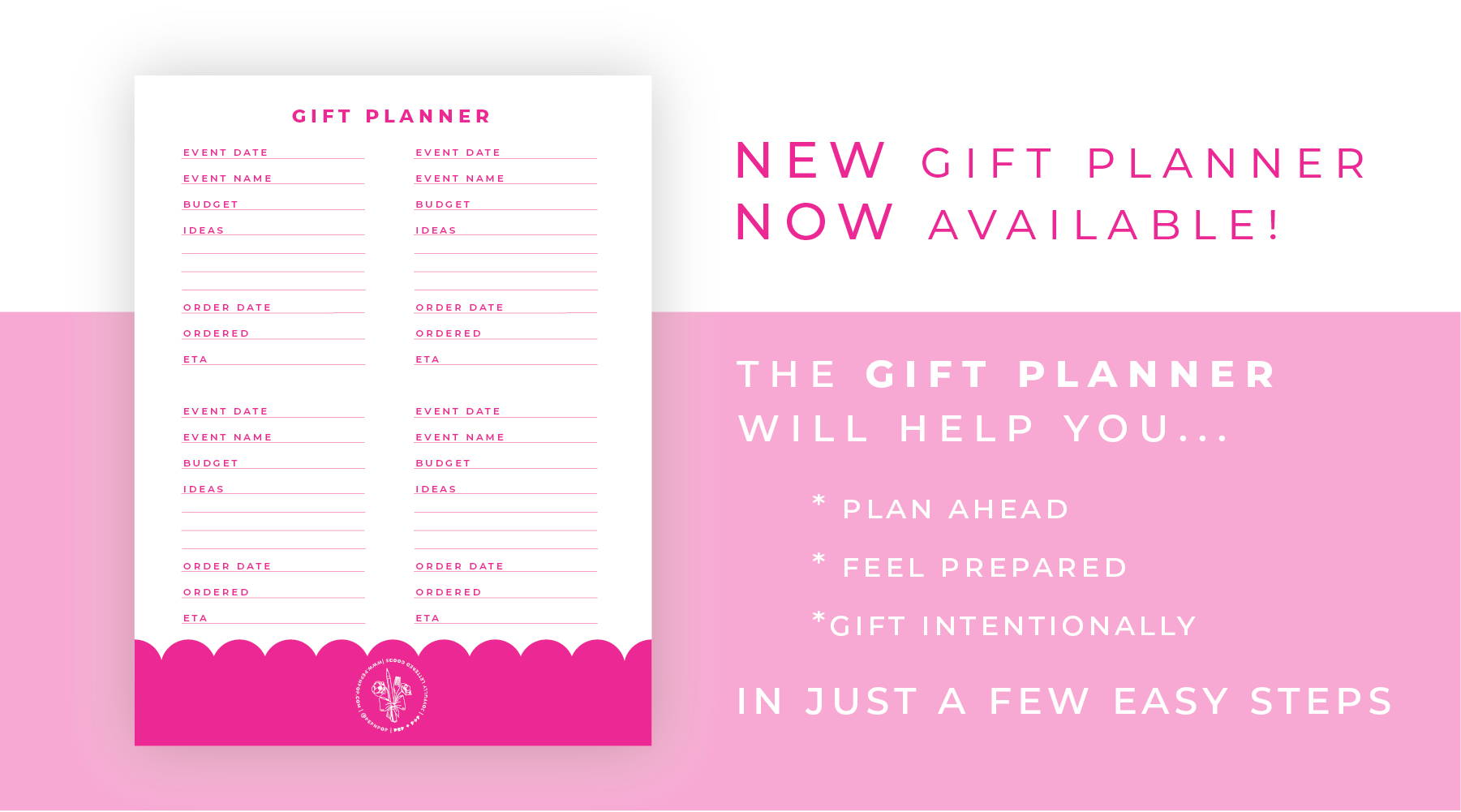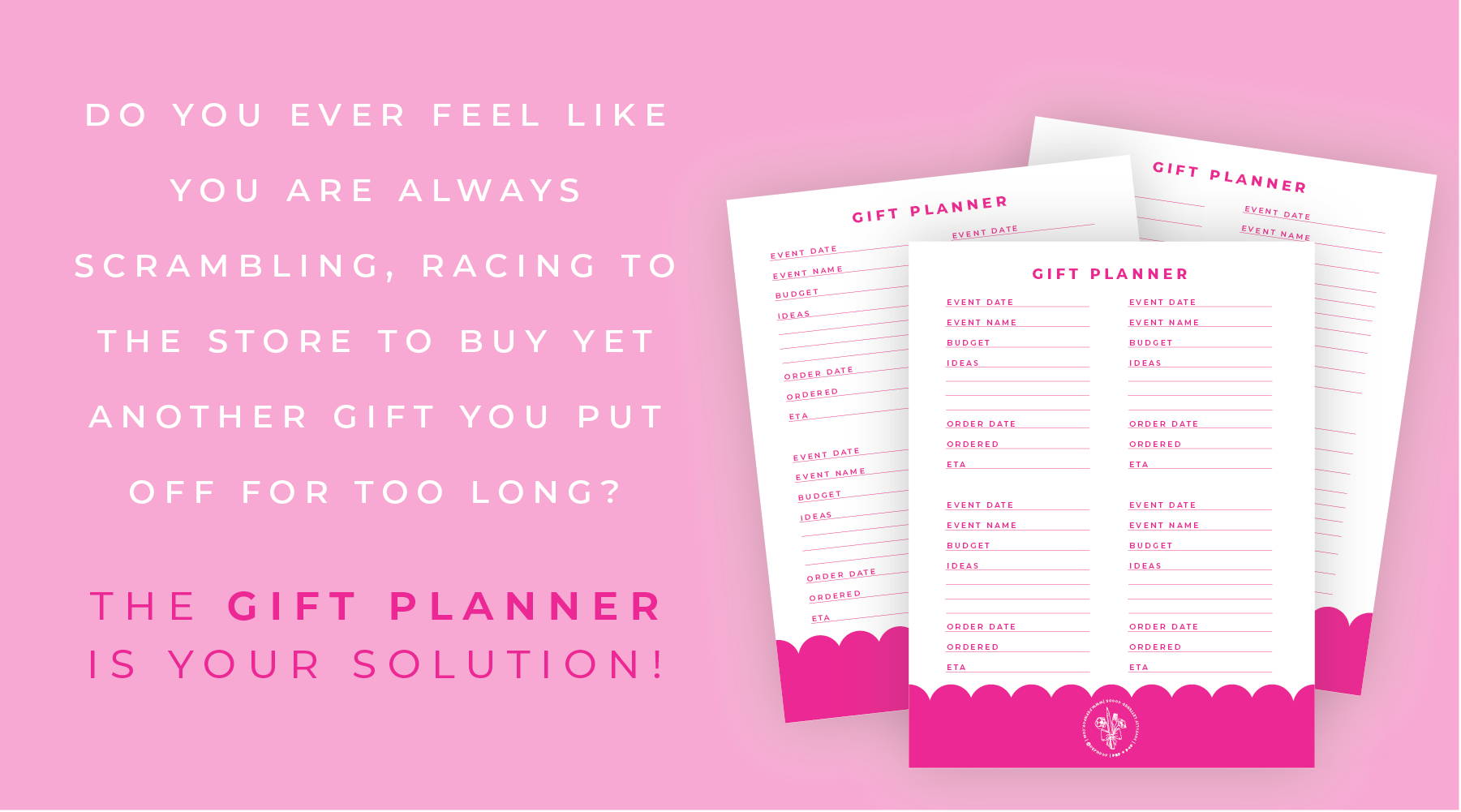 I created the Gift Planner for you friend. I want you to go from last minute grab gifts to intentional gifting and I promise it isn't as hard as you might think. I know, there is not enough time in the day between community organizations, school, kids, the list goes on and on but this will help you plan ahead and gift intentionally.
To use the Gift Planner all you have to do is take some time, I would limit it to 30 minutes so you don't get overly stressed, either at the beginning of the month or the middle. Look over the next 30-60 days, depending on the time of year and see what you have coming up. Make note of any birthdays, weddings, or fun holidays that you can celebrate. Start filling in the chart and go from there.
Download the guide for more tips!