Not Your Average Fall Home Decor Color
For a girl who is all about traditions, I am so not traditional when it comes to seasonal and holiday colors. It may be that I don't like things to be cliche (hello Enn 4), I'm not really sure but I do know that the red/pink combo at Valentines makes me want to pull my eyes out. This same mentality applies to all the holidays and seasons; just wait until you see the bright + colorful Christmas decorations I have planned!
Instead of traditional orange, red, and brown color tones for fall decorations I decided to keep my love affair with pink, peach and green going and carried it into my fall decorations. To create this more colorful and unique look I grabbed my trusty sidekick, spray paint, and went to town. Not literally though, I really tried this year to use what I have instead of buying a whole new set of decorations in a different colorway.
Last year I stocked on one too many pumpkins from Target, Home Goods, and Hobby Lobby so there was not a shortage of pumpkins at our house this year.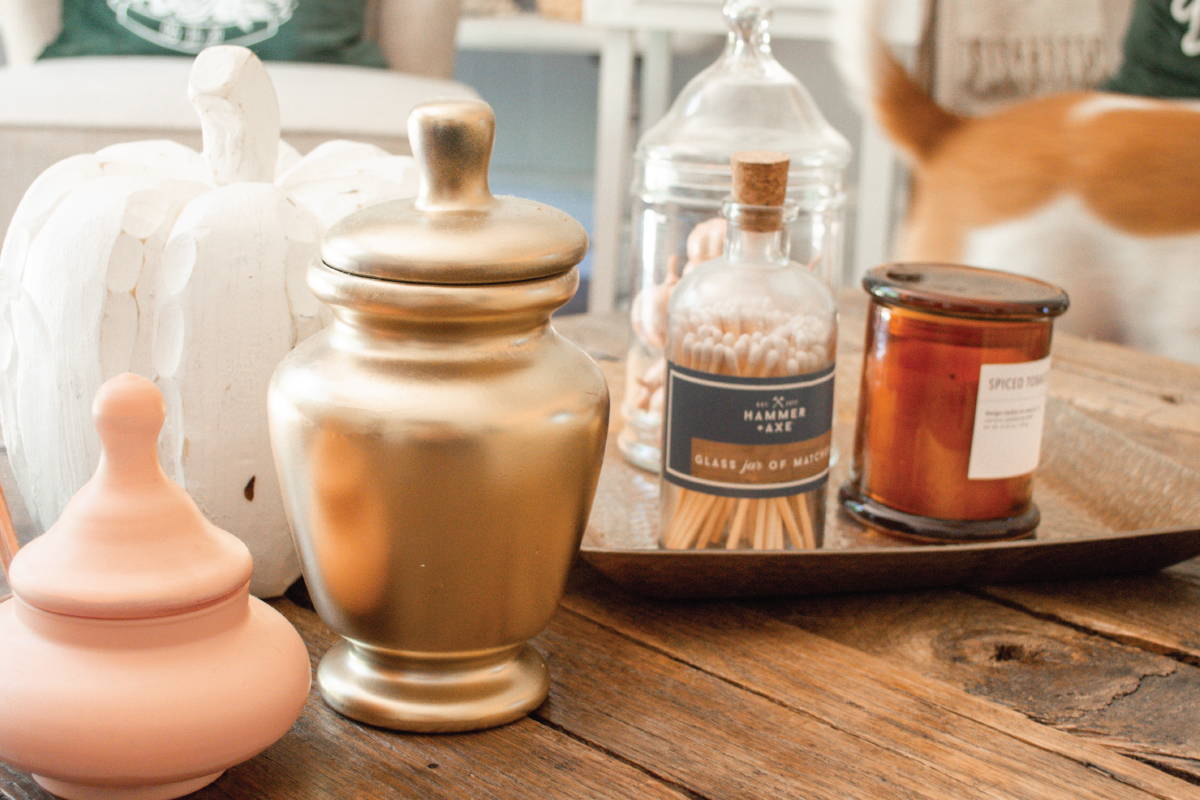 Let's start with my favorite spot in the house, the dining room.

I decided on a simple table scape with bigger focal points as opposed to lots of smalls. You can see below the large centerpiece with a gradual slope to the candles then down to the pedestals with pumpkins. That way there is still room for extra drinks, a basket of rolls, and the salt and pepper shakers without it suddenly feeling crowded.
We are not hosting Thanksgiving this year so I didn't worry about place cards, instead I just topped the napkins with a small pumpkin to keep it festive throughout the whole table.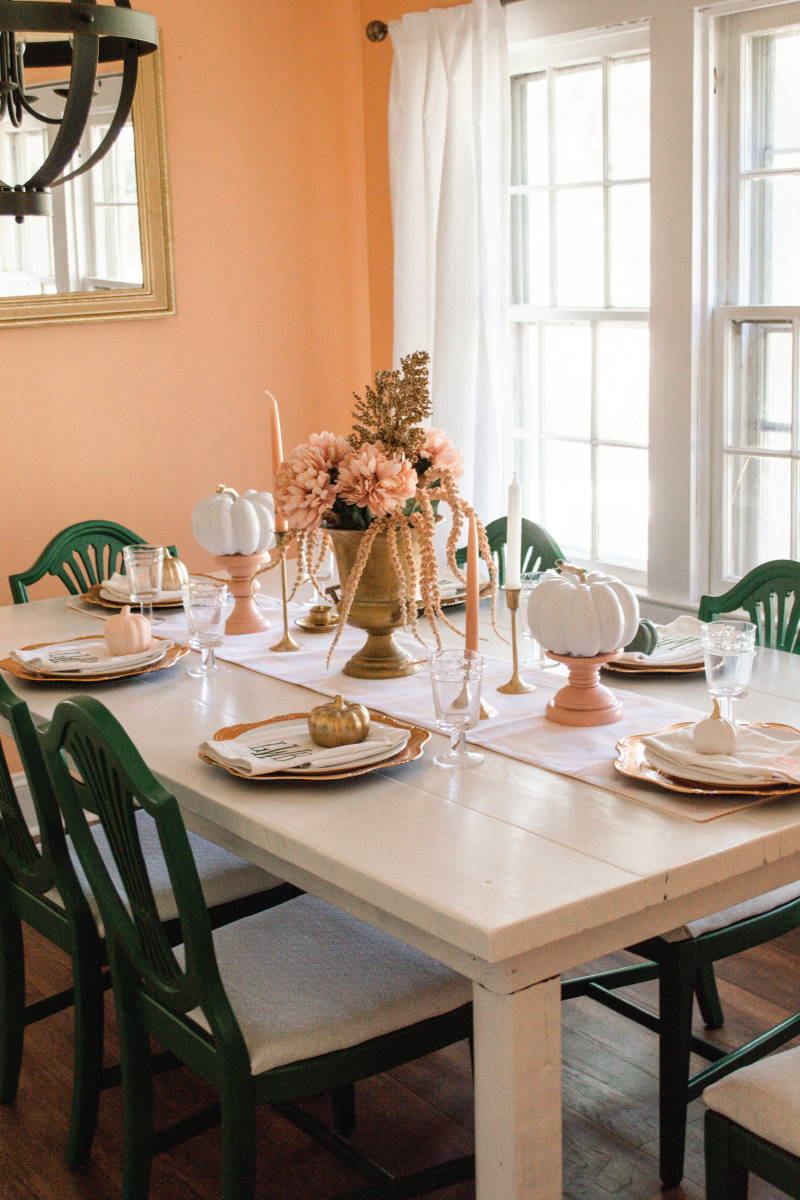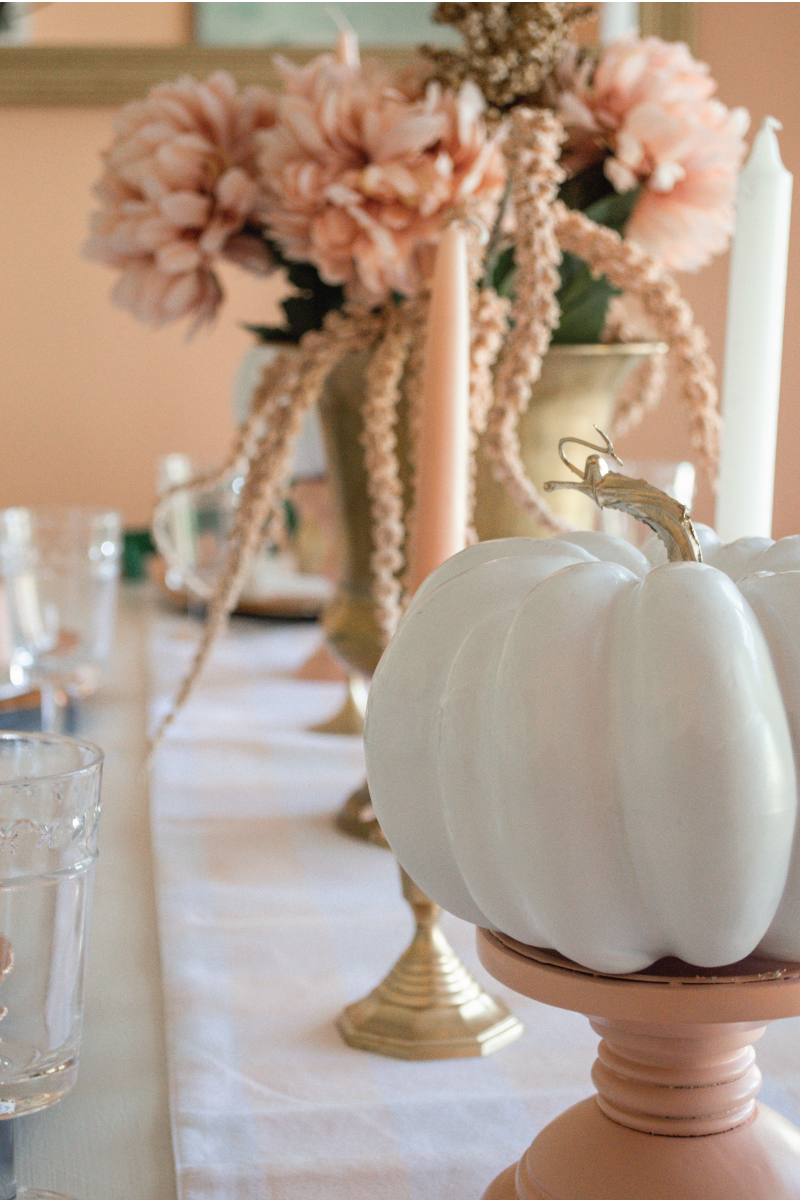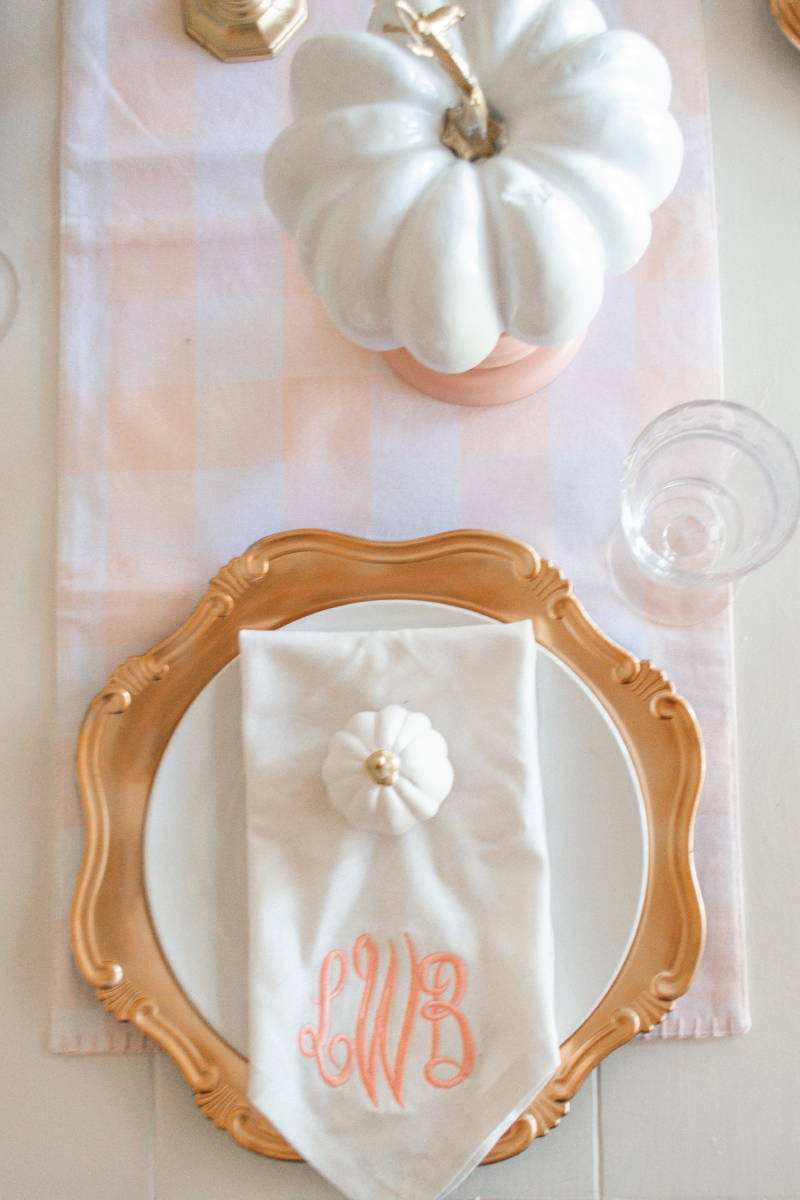 Because we spend most of our time in the dining room and living room those are the two places in our home that get the most seasonal decorating attention. I wanted to keep it simple in the living room as well. My goal was to keep it feeling like our cozy home with just a touch of pumpkins.
My favorite idea this year, was grabbing a clear vases with the most dainty lids from upstairs and filling them with mini pumpkins that I, you guessed it, spray painted. These vases were my great-grandma's and that makes this little
detail on the coffee table so special.
As soon as I saw this deep blush bundle of dried bunny tails I fell in love and knew it was going to be the star of the fall decorations. It made appearances on the mantel, side table, and coffee table!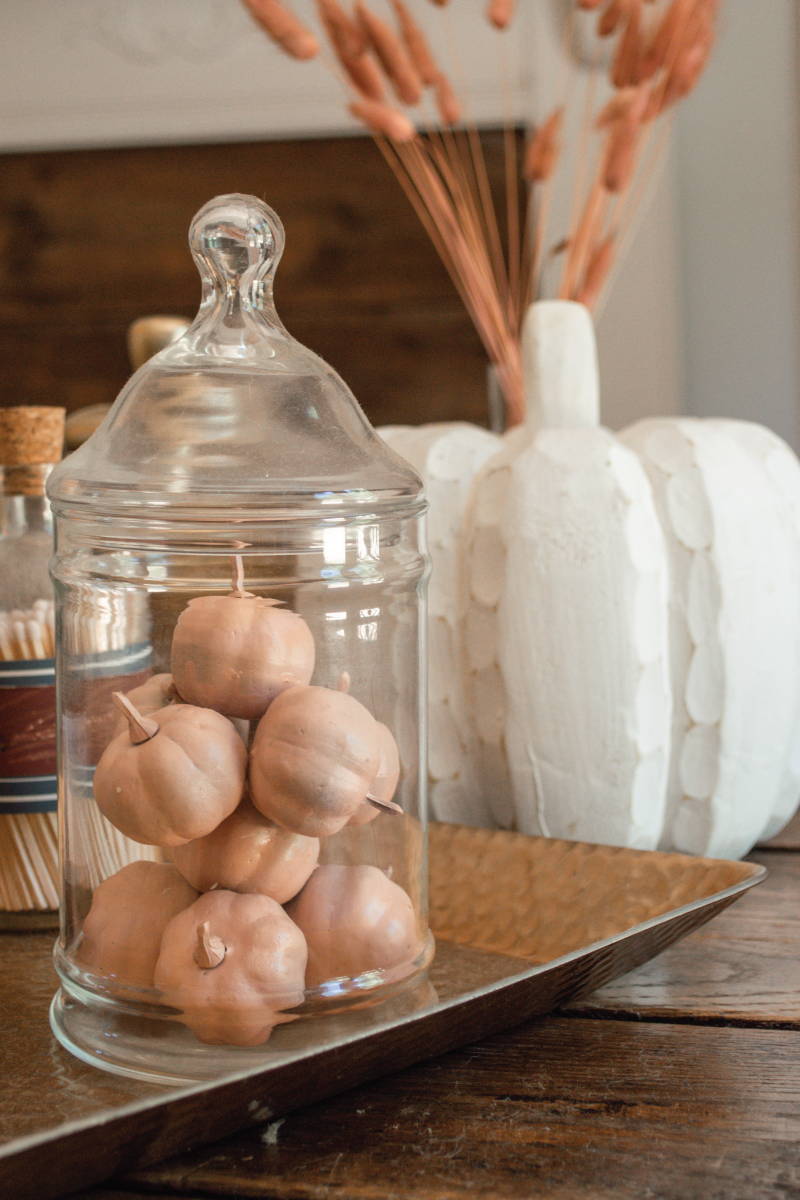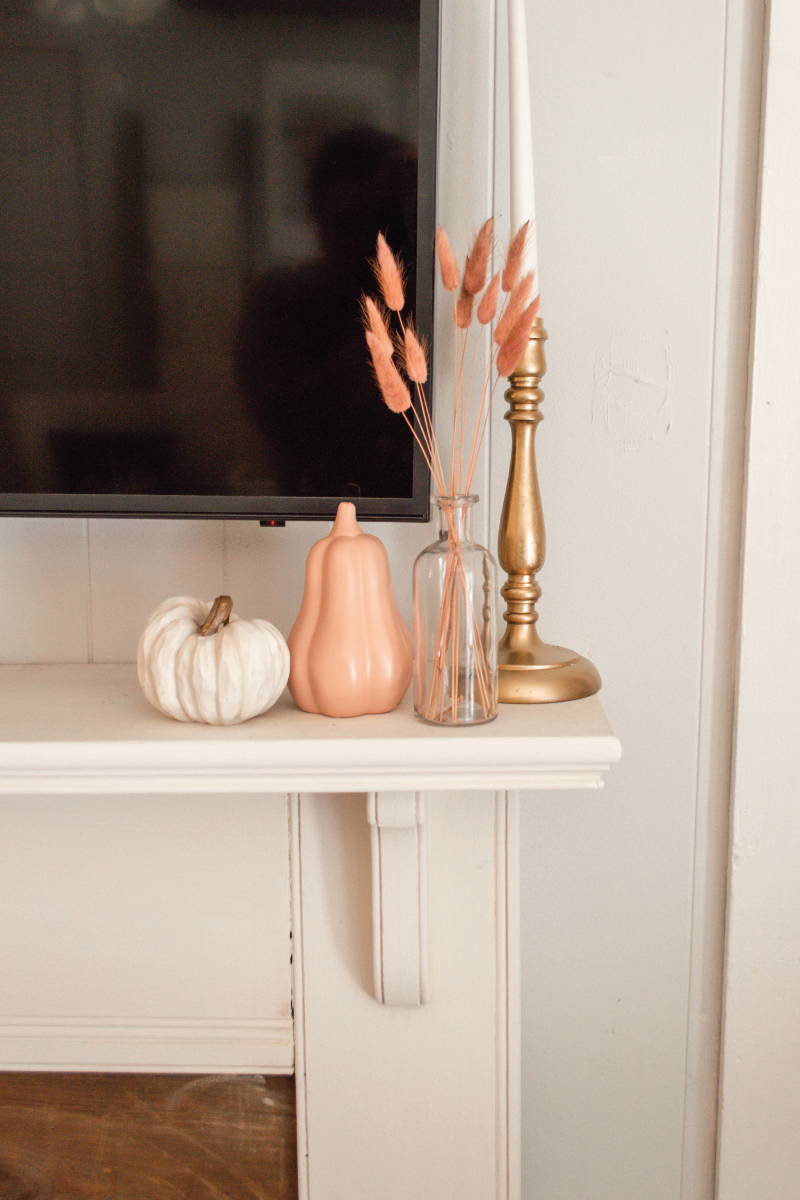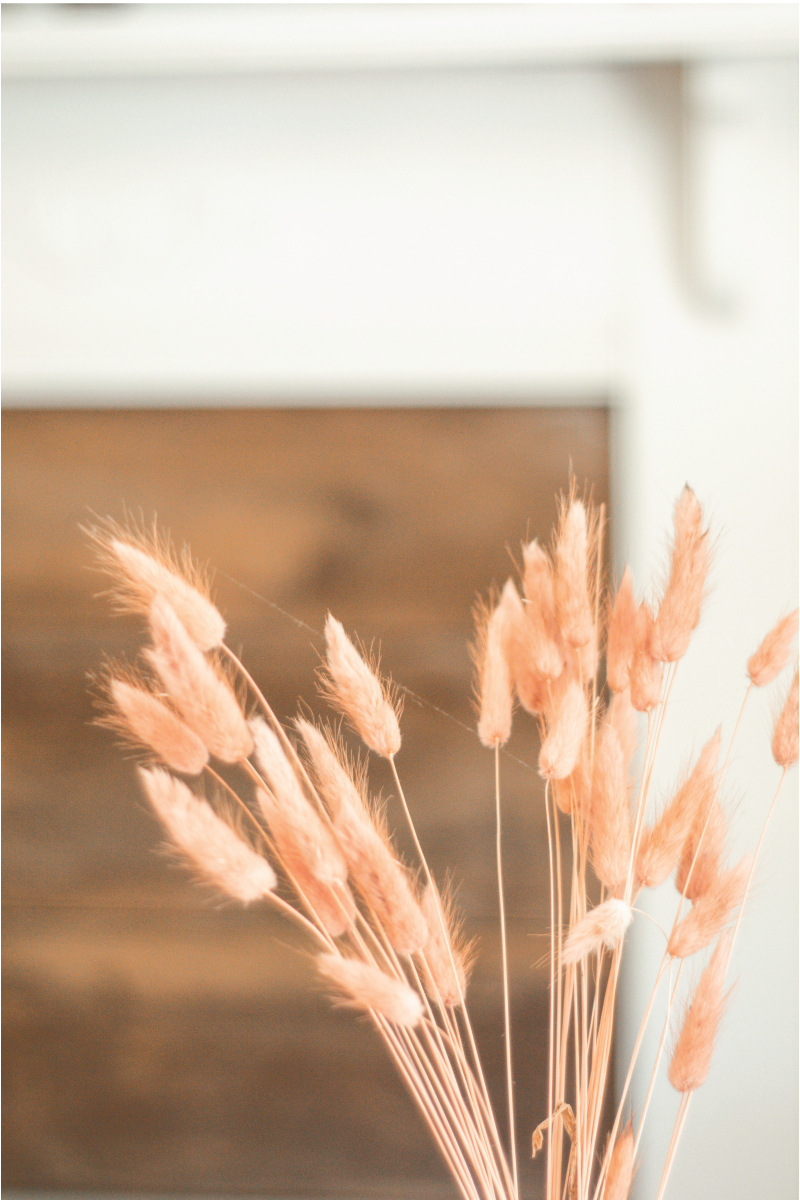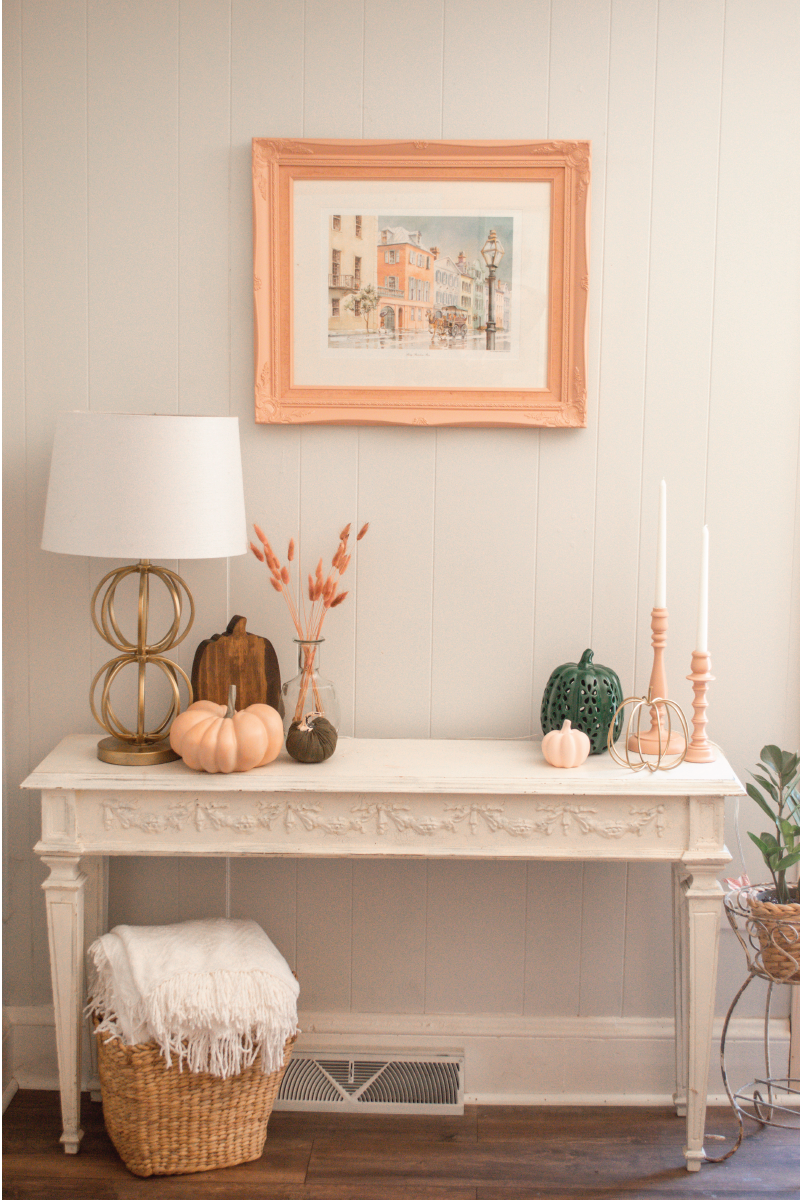 Speaking of traditions and coffee tables, did you notice the furniture cart that we use for our coffee table? My grandpa worked at Lineberry, one of the local companies that built and used the old furniture carts you see popping up everywhere. He was able to keep some when he retired and now everyone in the family uses them as coffee tables. Even with the various styles of everyone's home, we all have one thing in common.
With the fall quickly approaching I hope you take time to create a home from your house. Fill it with laughter, personality, love and most importantly memories. Even though we all seek that Pinterest perfect look, it's what happens inside the walls of your home that your friends and family will remember.