This past June my Mom celebrated a birthday and while it wasn't a huge milestone I wanted to make it spectacular! My Mom and I share a love of champagne so I knew a Veuve Clicquot themed party was the way to go. As soon as the theme was decided my party wheels started rolling. I could not have been more excited to see it come to life and when it did I fell in love all over again.
To start the party planning I created an invitation that mimicked the Veuve Clicquot label and from there the details fell into place. I used the anchor logo commonly found at the top of the label and swapped the "VCP" letters for her initials. That anchor logo was applied to koozies, coasters, cocktail napkins, a cake topper, stir sticks and more! I think that key detail brought all of the party together. It also worked out well that we have lived on the lake almost my whole life so an anchor is very fitting for our family.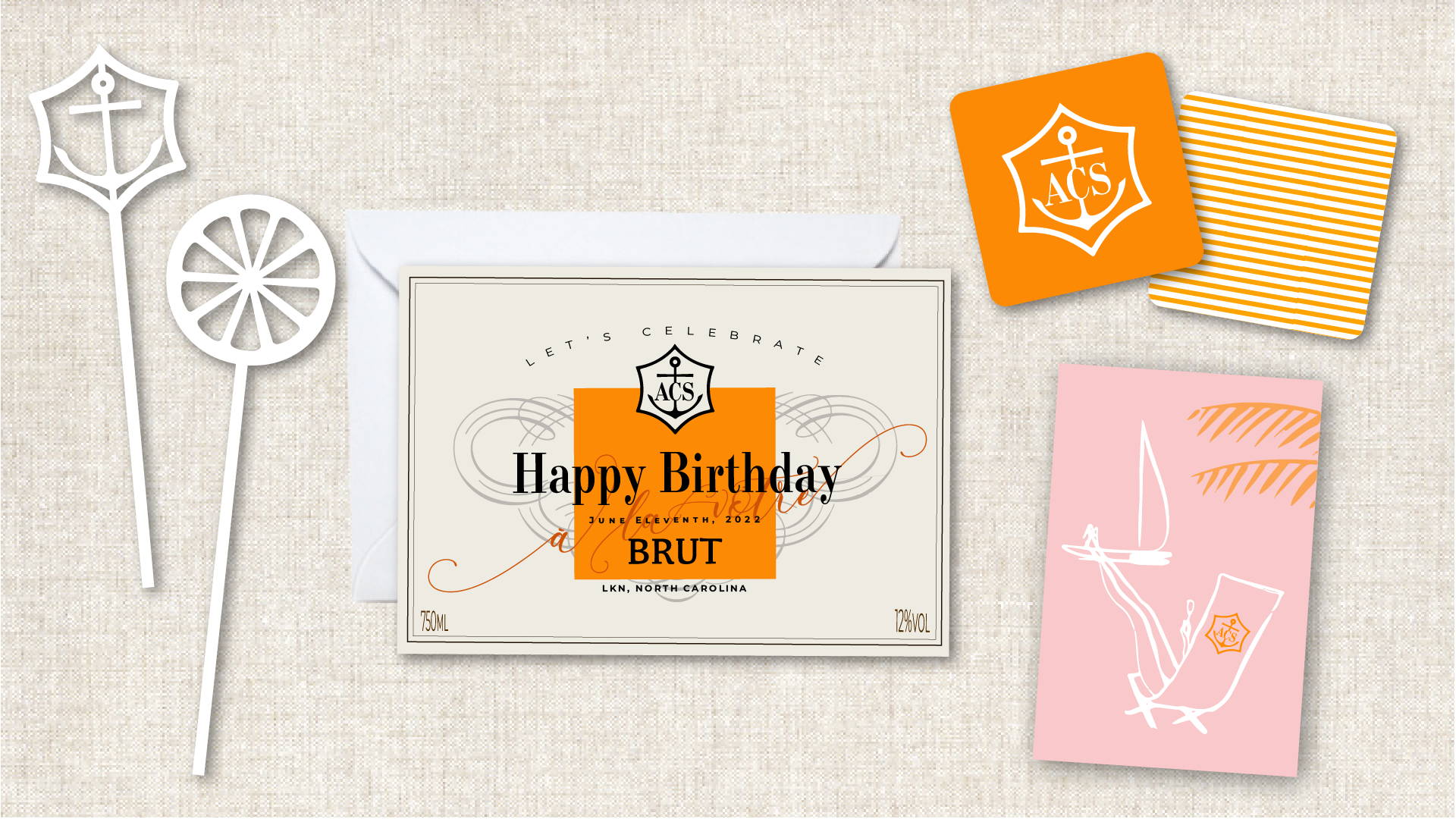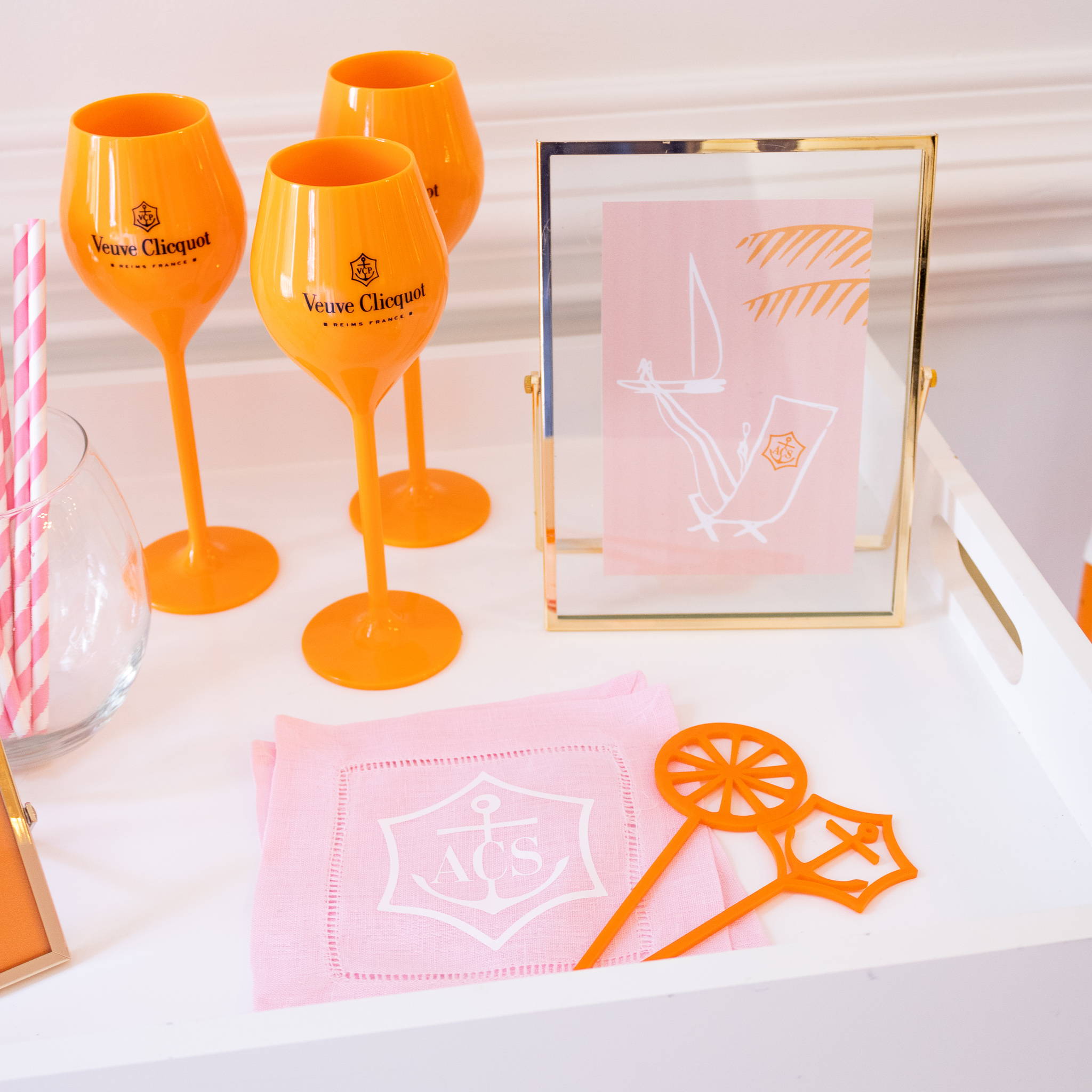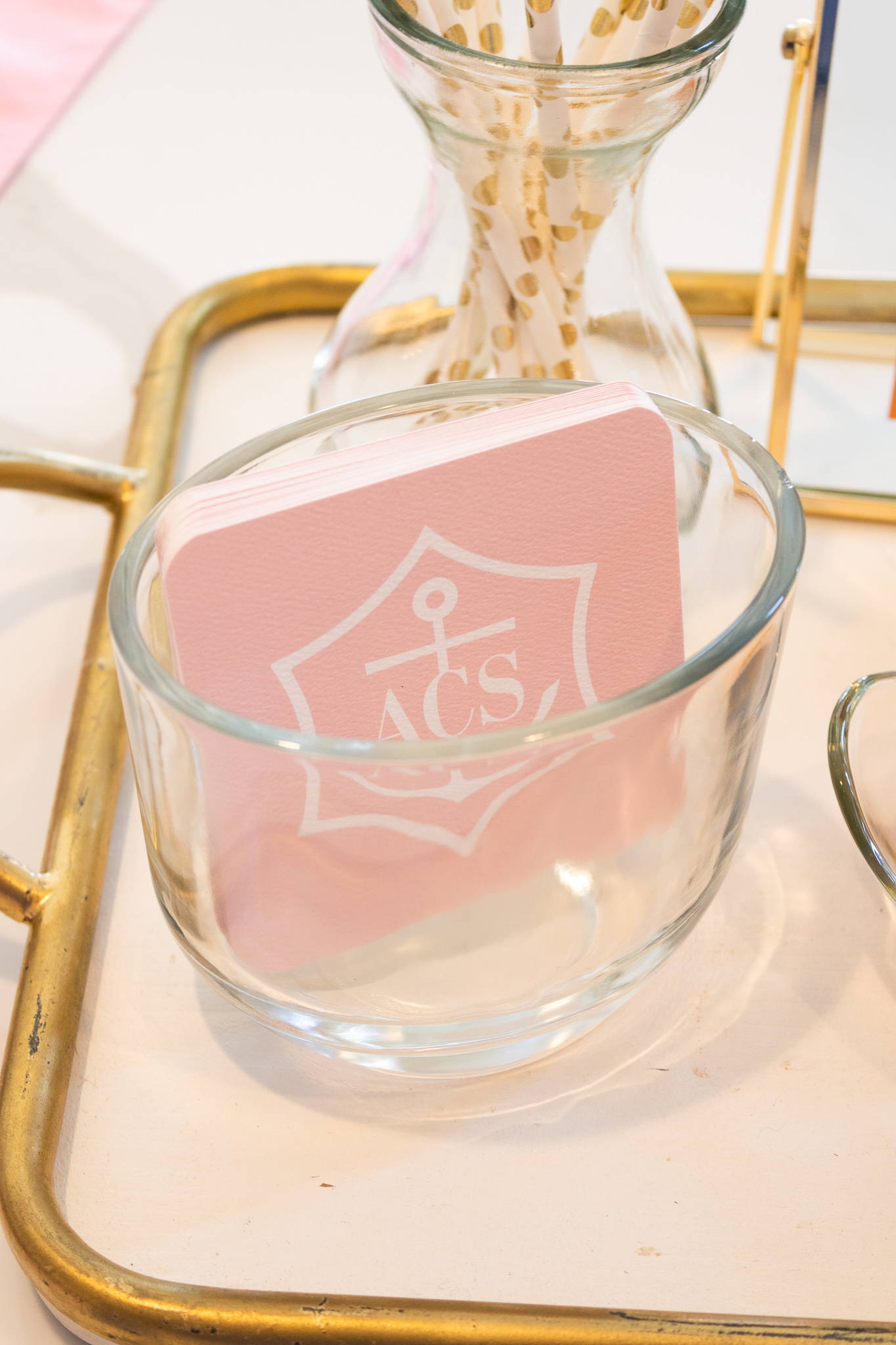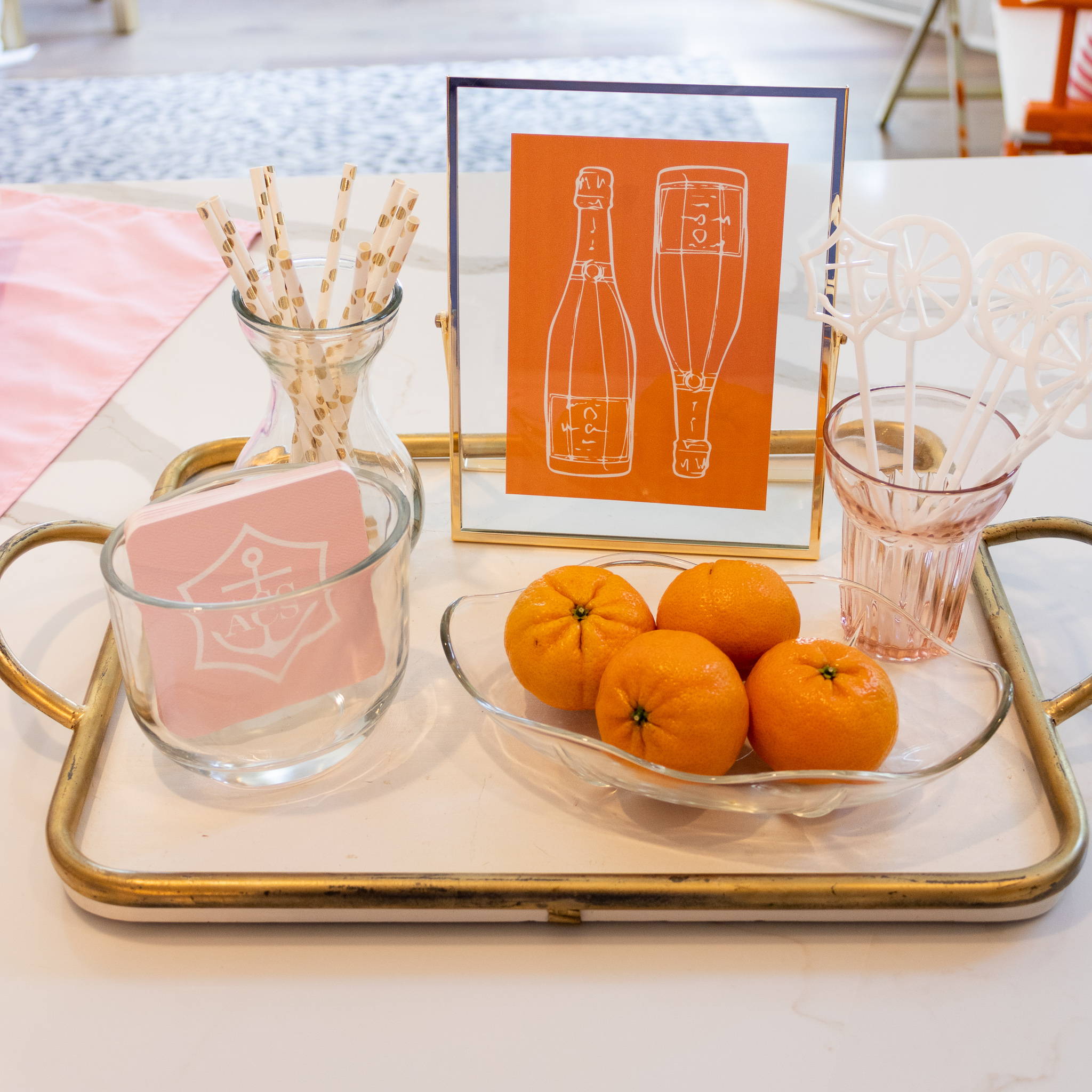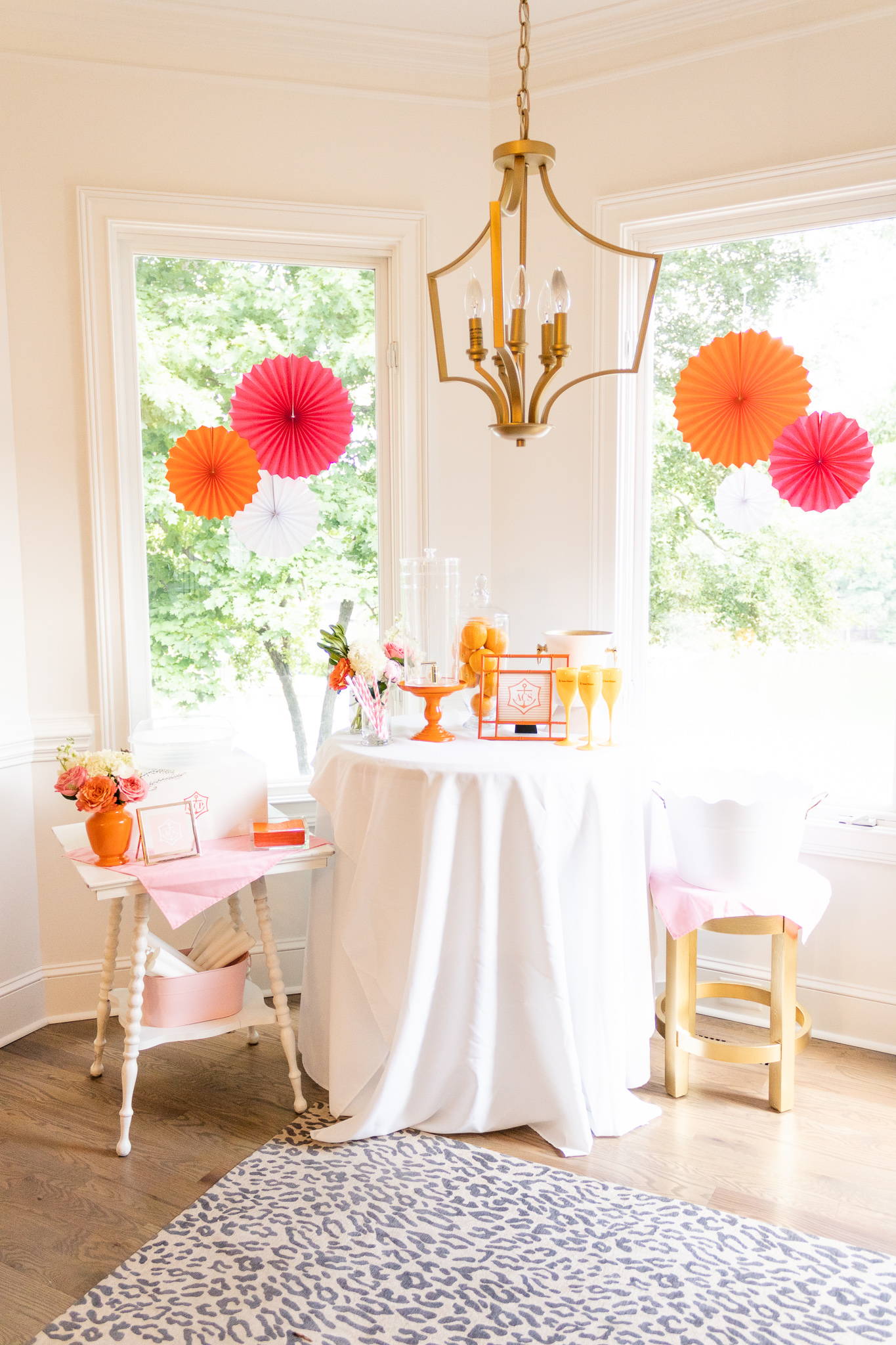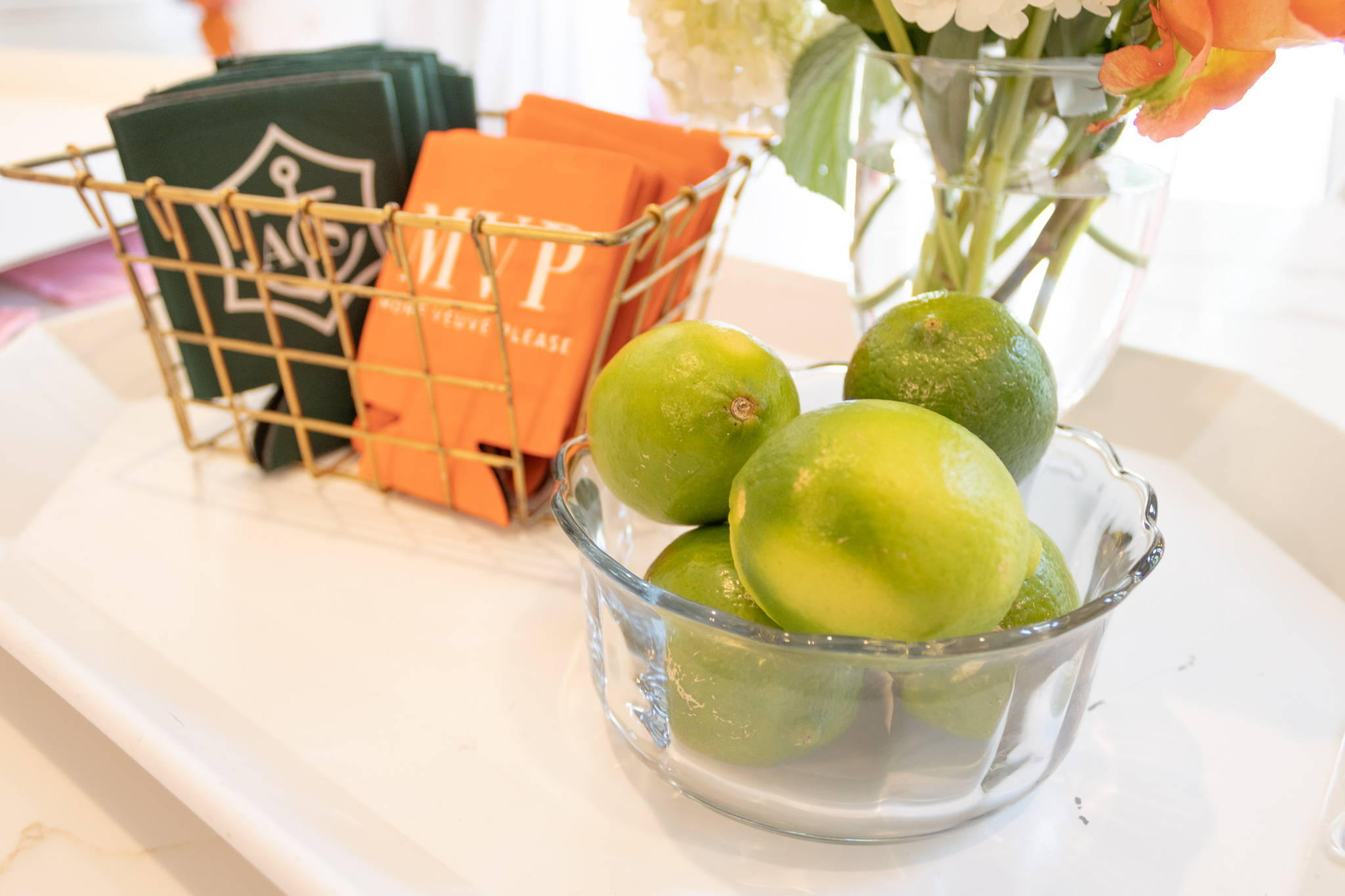 We had the party later in the evening so I kept the food simple with a large (and I mean large) charcuterie board, champagne punch, cake, and a cotton candy machine. The whole charcuterie board is pictured below but to help realize how big it was, I made the base to go around it and it measured 36" x 36". It was certainly a night to remember and I cannot wait to host a Veuve Clicquot party again to make it even better the next time.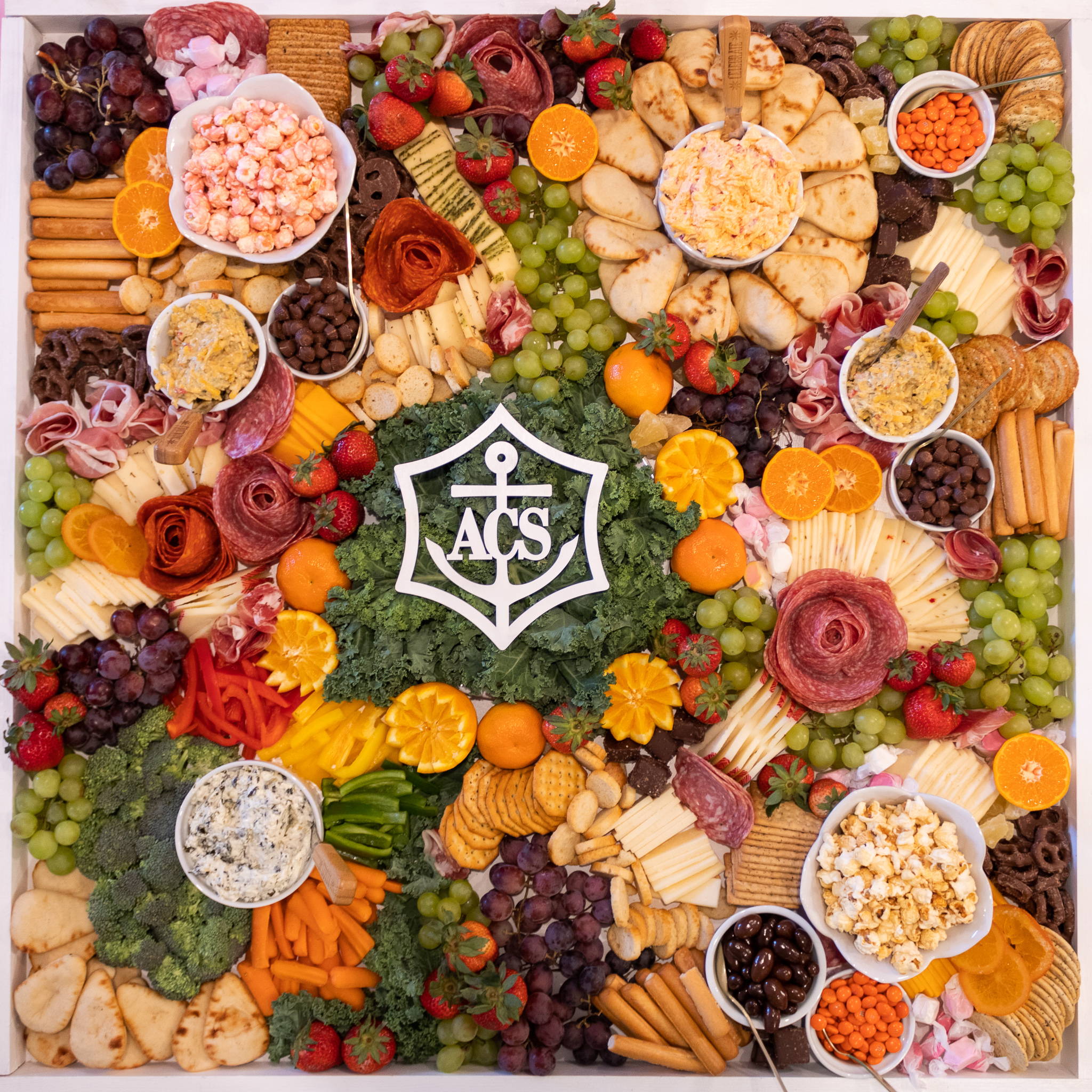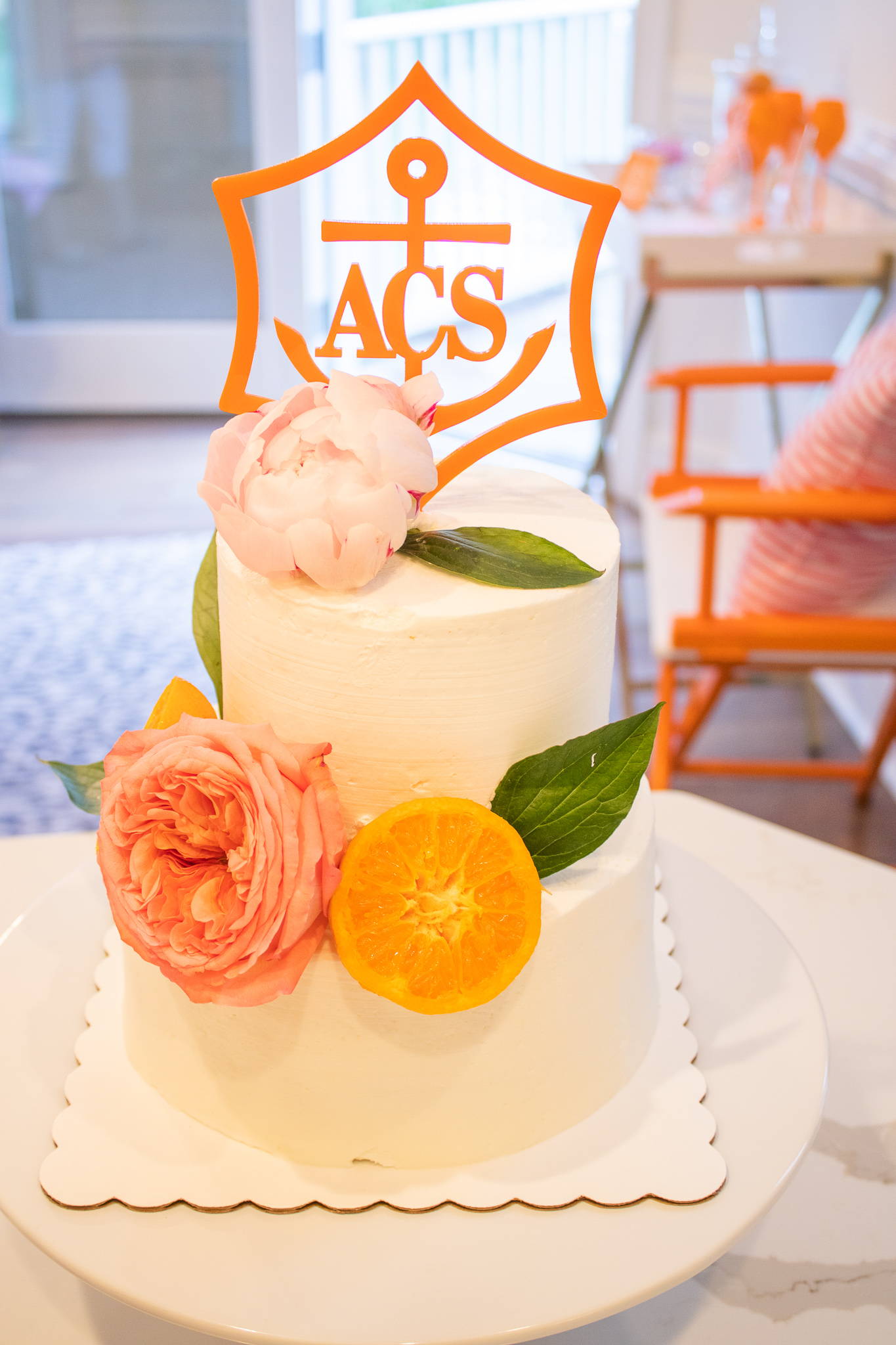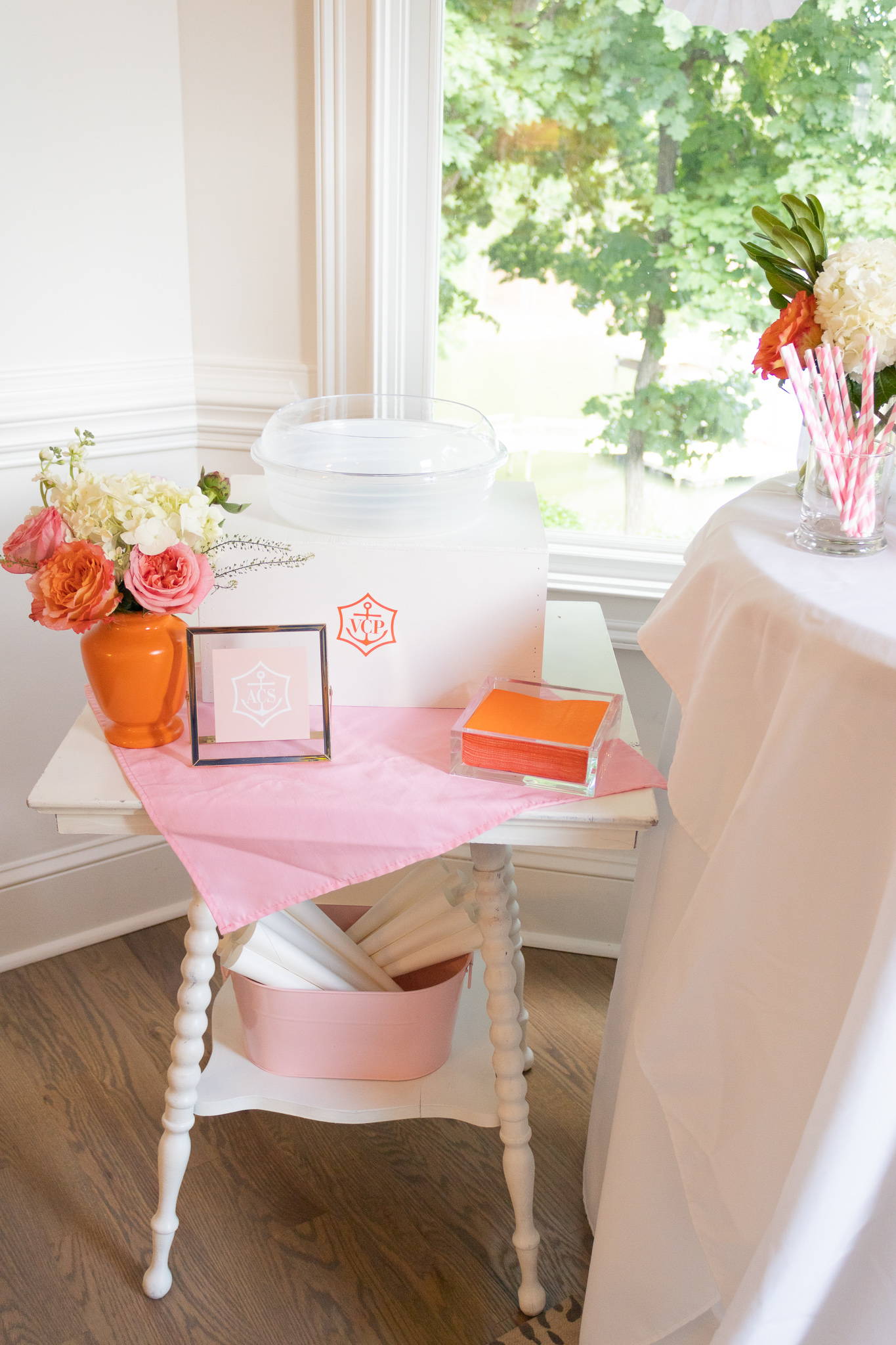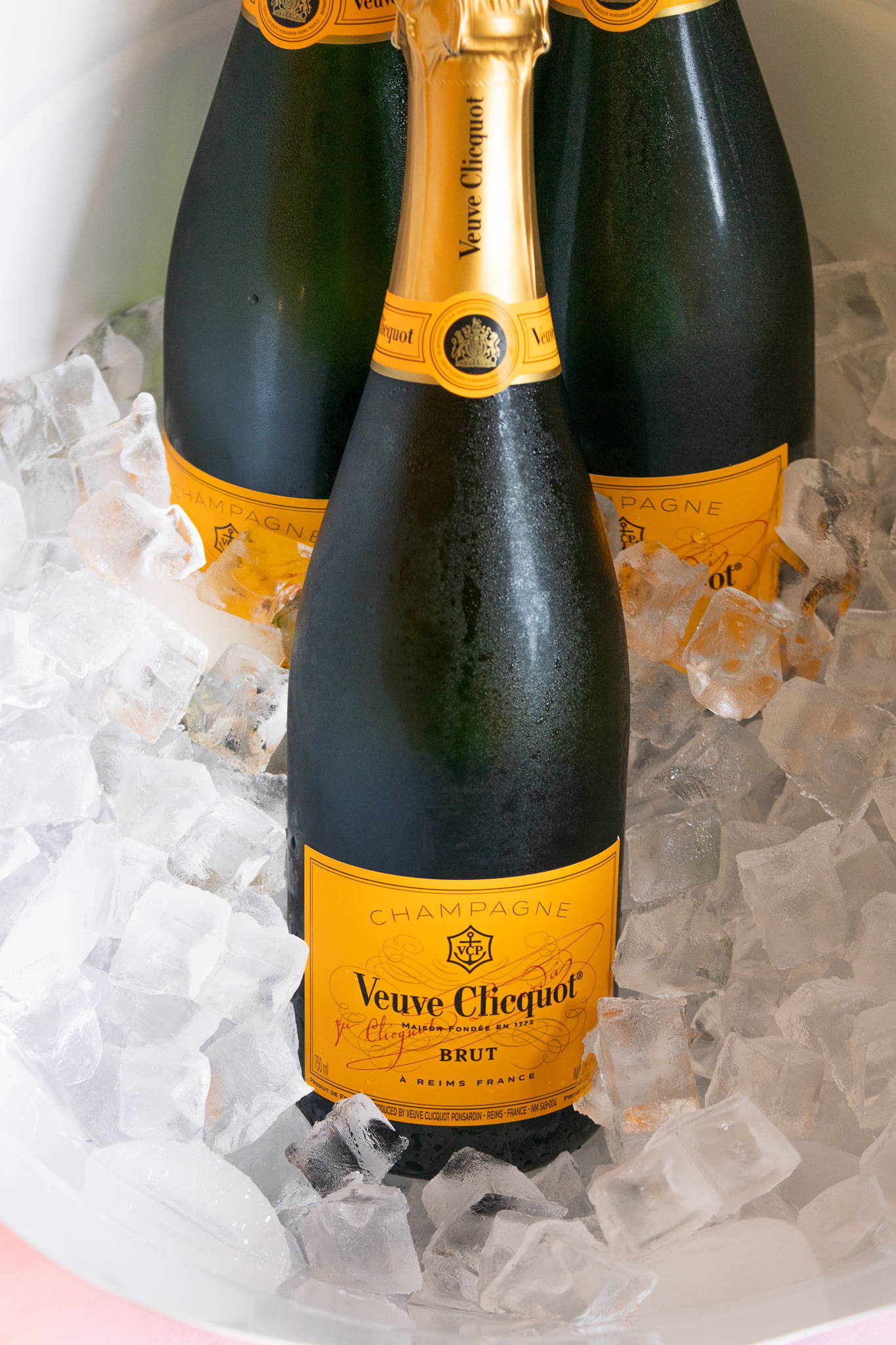 If you have any questions about the Veuve Clicquot themed party I hosted for my Mom please send me an email, hello@pepnpop.com or send me a message on social media, @pepnpop. I would love to help you plan a Veuve Clicquot party in any way I can!