I think I have fallen in love with bar cart styling and I can no longer hide it! I used to browse Pinterest longing for the perfectly styled bar cart to just appear on the front porch because there were so many ways to style one it started to overwhelm me. I decided to take the leap and ordered my own bar cart to just start playing around with and little did I know what was ahead. I realized that if I stuck with three simple design elements I was sure to create the bar cart of my dreams every time! Don't get me wrong, I love playing with elements, mixing vintage finds with modern colors and I change up the decorations all the time but each version of the cart I found myself using the same three elements which are, a focal point, little details, and something floral. Learn more about each element below.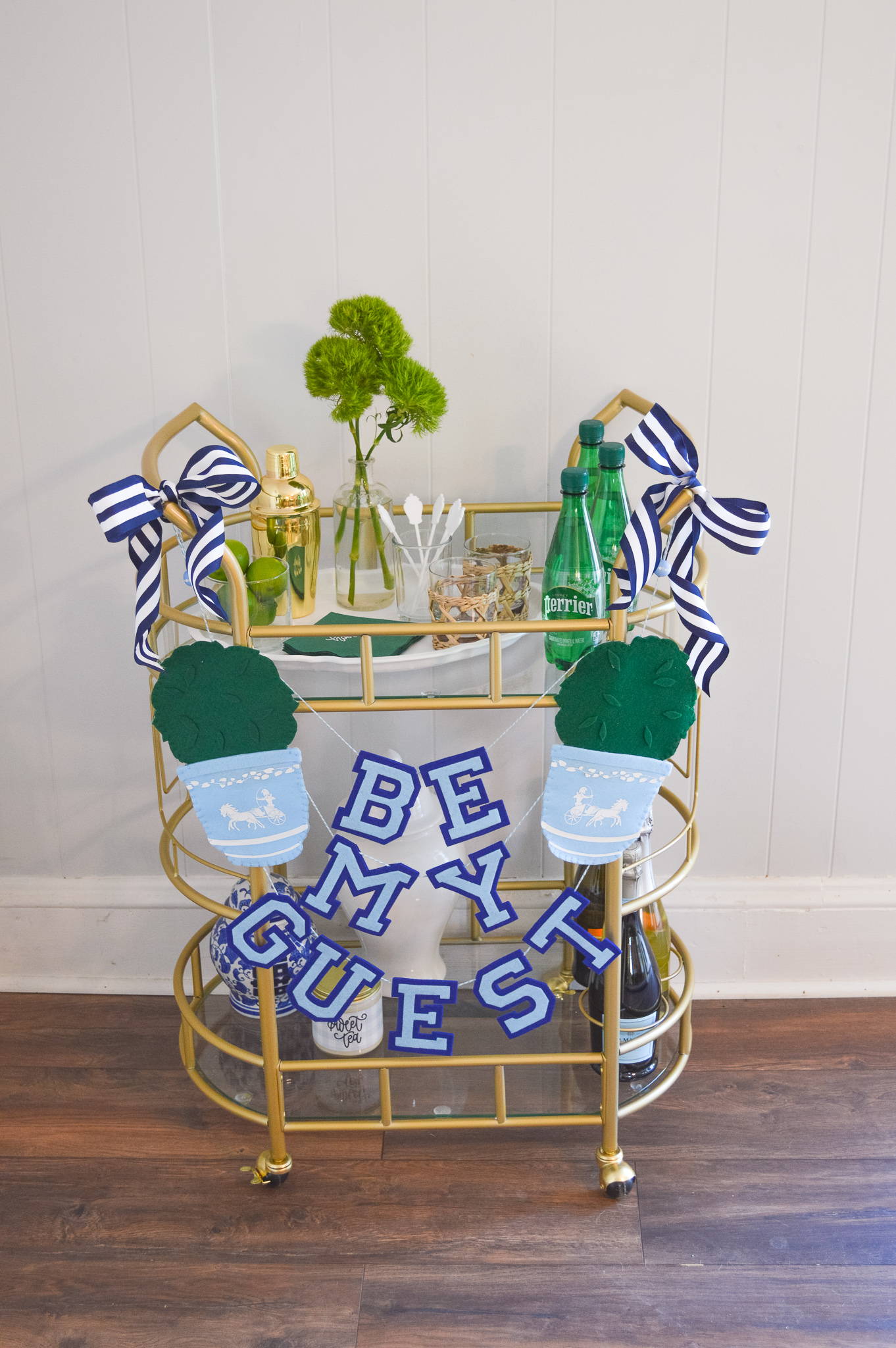 So when I was thinking about a focal point I tried to decide what I wanted my guests to look at first and this sweet felt "Be My Guest" banner came to mind immediately! But really, can we just stop for a moment and talk about how adorable it is?! It was created by Alexandra Small of Lemon House Design and the attention to detail is unreal! I found Alexandra on Instagram when searching for fellow chinoserie lovers and I have been hooked since. She makes so many felt banners as well as ornaments all by hand, which blows my mind because, the thoughts of sewing something that small stresses me out. If you do not follow her already, you should! You can find a link to her IG account here. If you want a banner just like mine, shop her website by clicking the link here.

Another idea for a focal point could be a tall ginger jar in the back, floral arrangement giving a pop of color, or an art print. Really the possibilities are endless. Try to think about what you want the overall feel of your cart to be then decide on your focal point.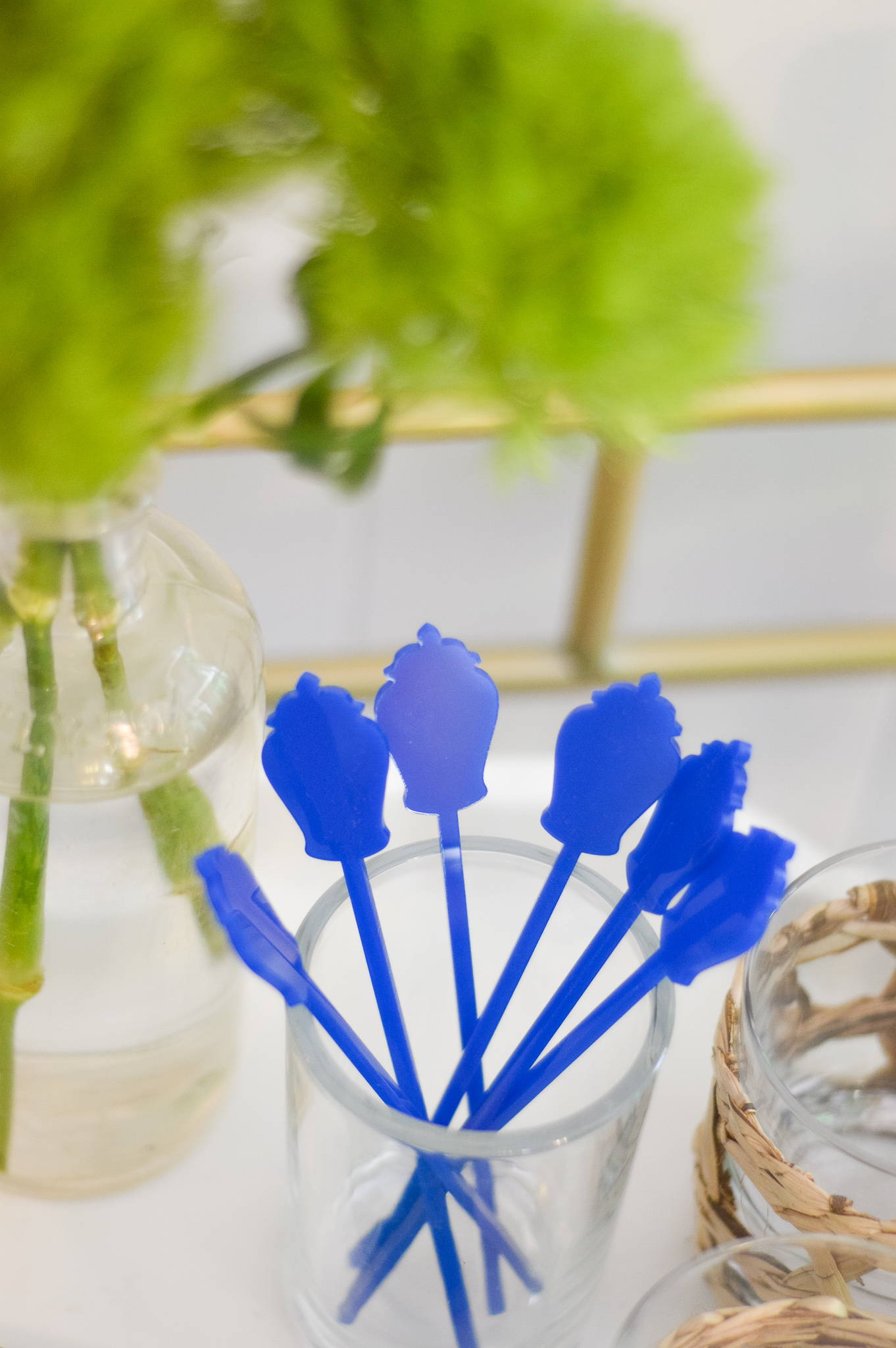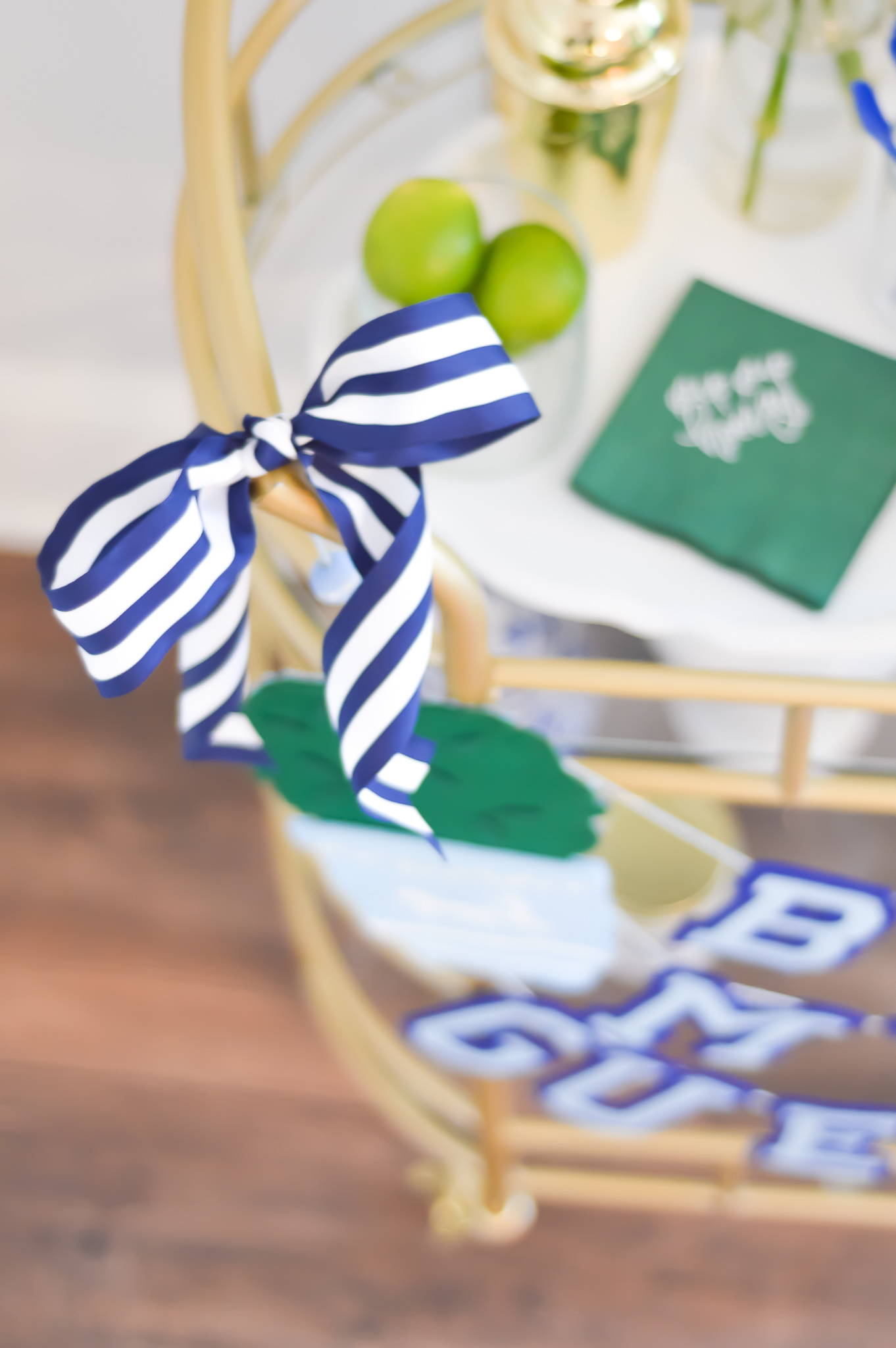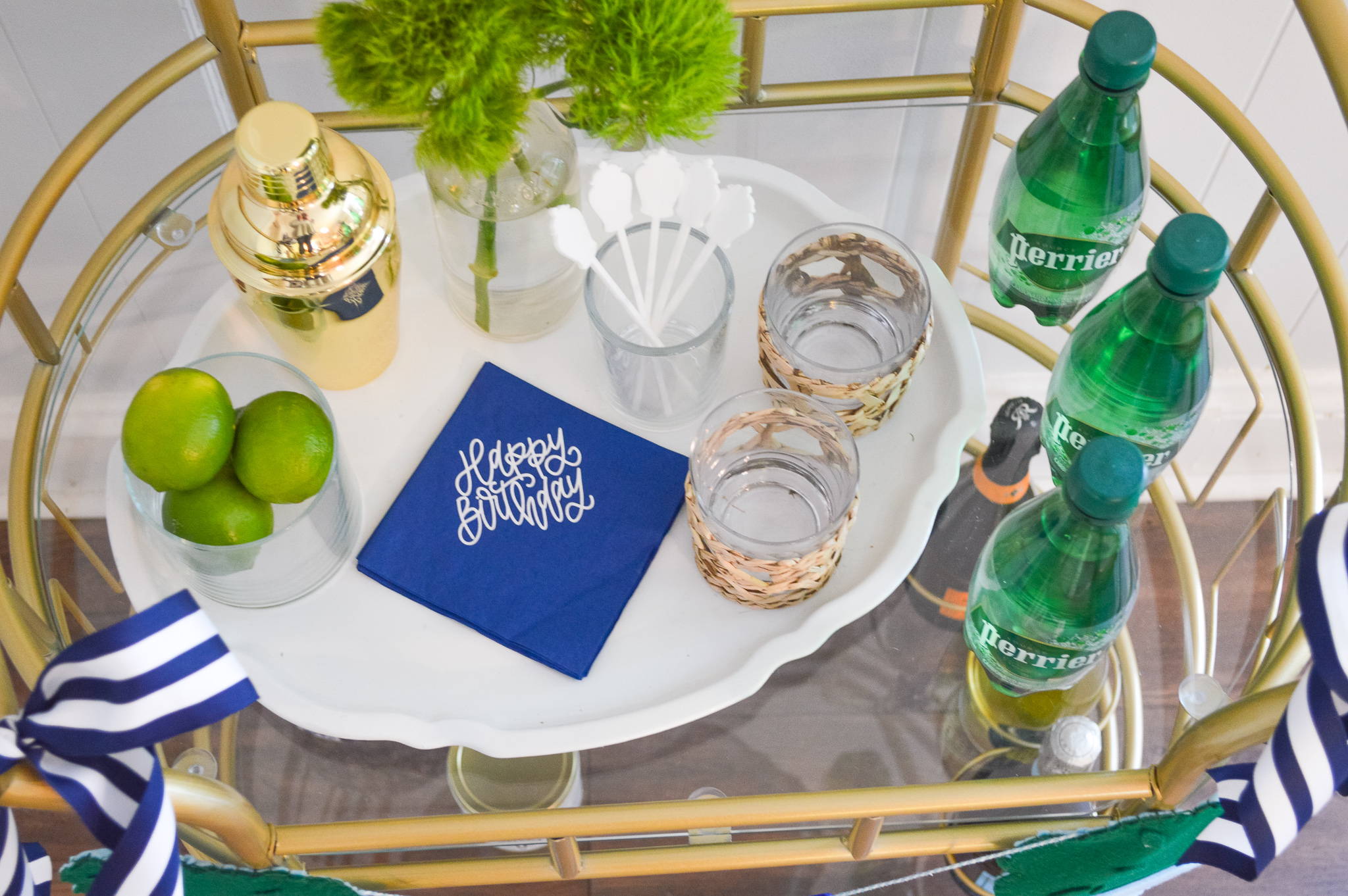 Details are literally my favorite part of any tablescape, place setting, bar cart party or any event really. I think the details can tell a story all on their own and you can really blow some people's minds when you explain the connections between all the little details that they didn't connect themselves.
When thinking through the details of your bar cart a few things to consider including are cute cocktail napkins, coordinating stir sticks, cup designs, and liquids.
Cocktail napkins are a little detail that can be changed out easily if you want to celebrate a birthday, engagement, or just life in general. Some can have coordinating colors and others can have lettered sayings.
The same goes with stir sticks. If you are celebrating a specific occasion such as an engagement you can get custom stir sticks to showcase the new last name or married monogram that could double as a take home gift since they are reusable. If you are not celebrating something specific you can use something more generic that still coordinates such as these white acrylic ginger jars (that comes in a variety of colors) or decorate with your own last name/monogram since it is your bar cart.
Another detail to consider is the cup design. This decision will depend on the look you are going for. If it is more elegant use a champagne flute and if it is more coastal or palm beachy go with something that is relaxed like jasperware or these cane lowball glasses.
Some other ideas to incorporate details could be a monogrammed ice bucket, stack of books, vintage bar tools, a specific type of alcohol that you use to celebrate special events, or anything that brings you joy.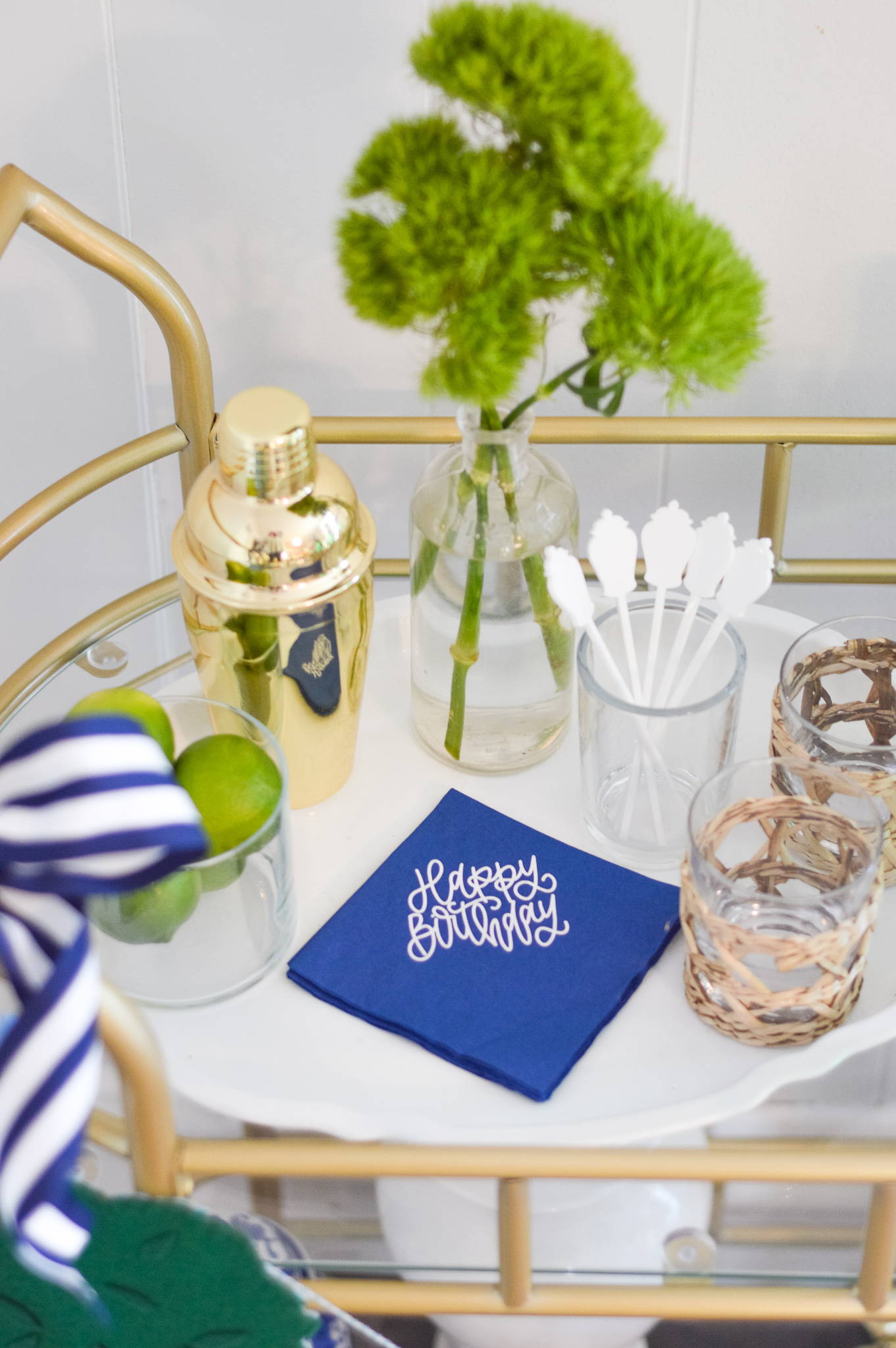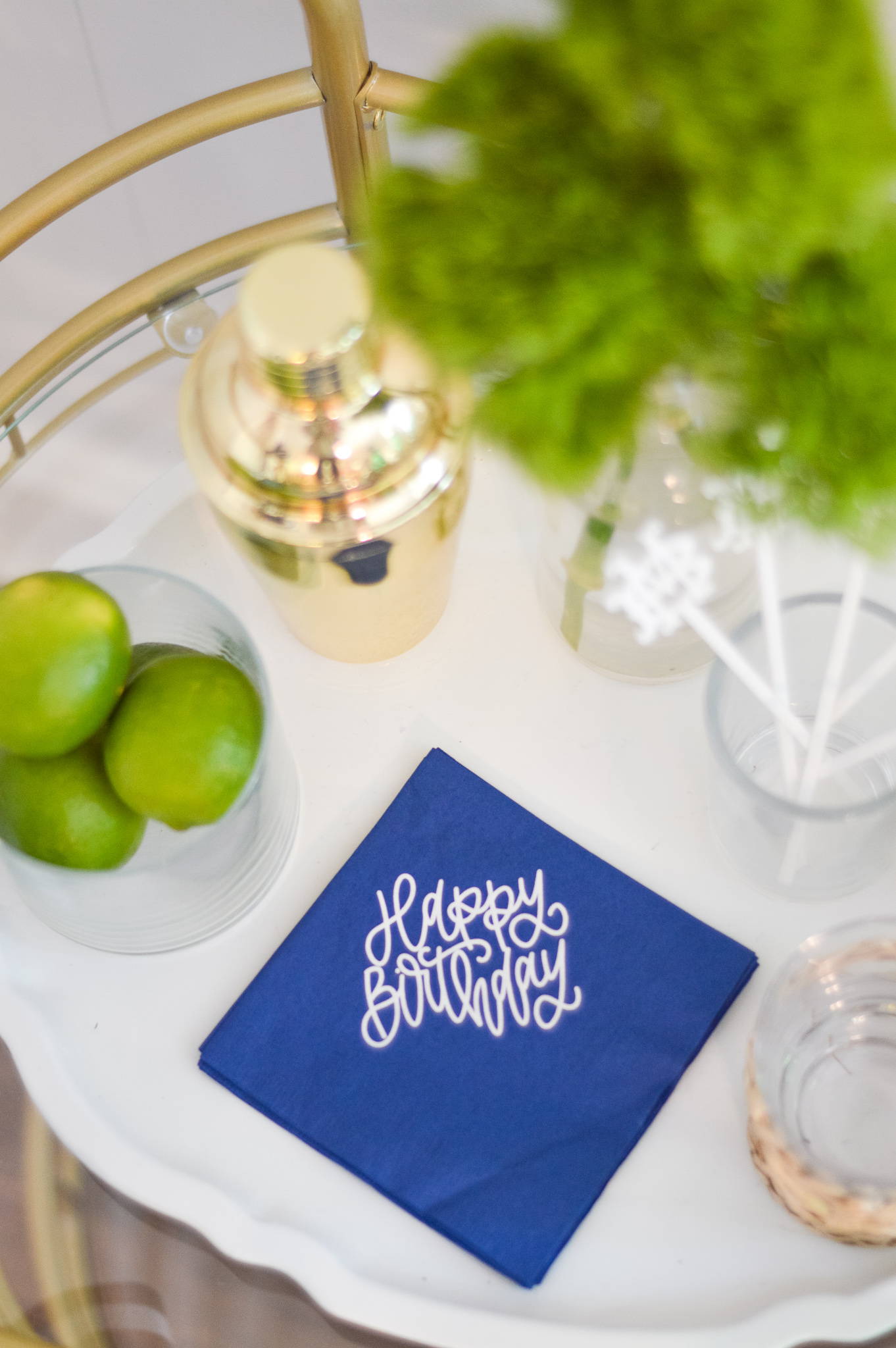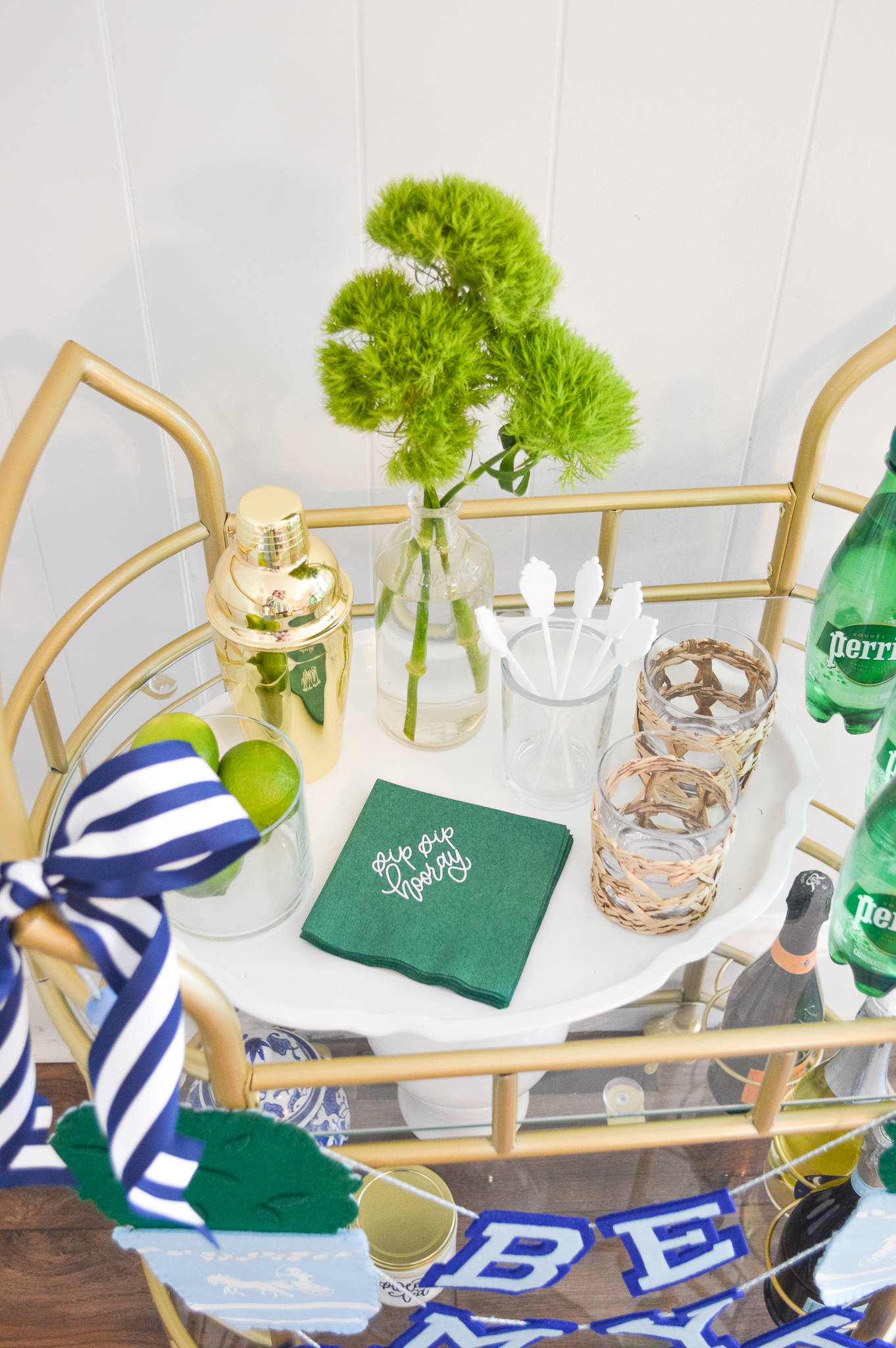 Element 3 - Something Floral
I love adding floral elements to a bar cart or any set up for that matter because I think it adds the element of life to something. Even if the flowers are artificial I think it breaks up all the harsh lines visually with its natural curves. As you can see in the pictures the floral element does not have to be flowers specifically, it can also be natural greenery. I think it can have the same effect as flowers and you buy them in bundles for next to nothing on your next grocery run.
I have recently become an advocate for faux and silk flowers but from one specific company, Afloral. They have the best quality artificial flowers and stems that I have ever found! What ever you decide, a floral element can give your bar cart an extra special touch.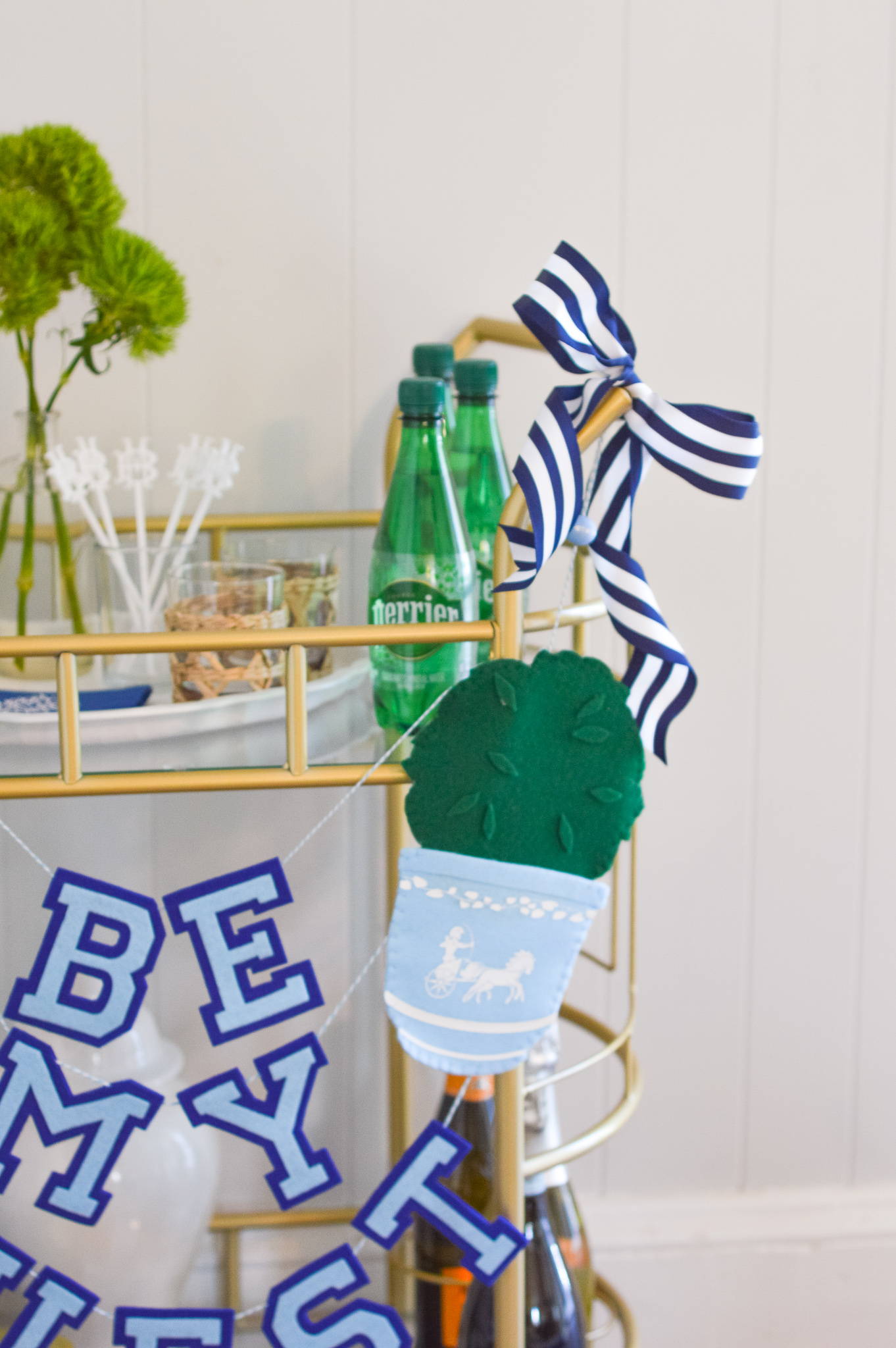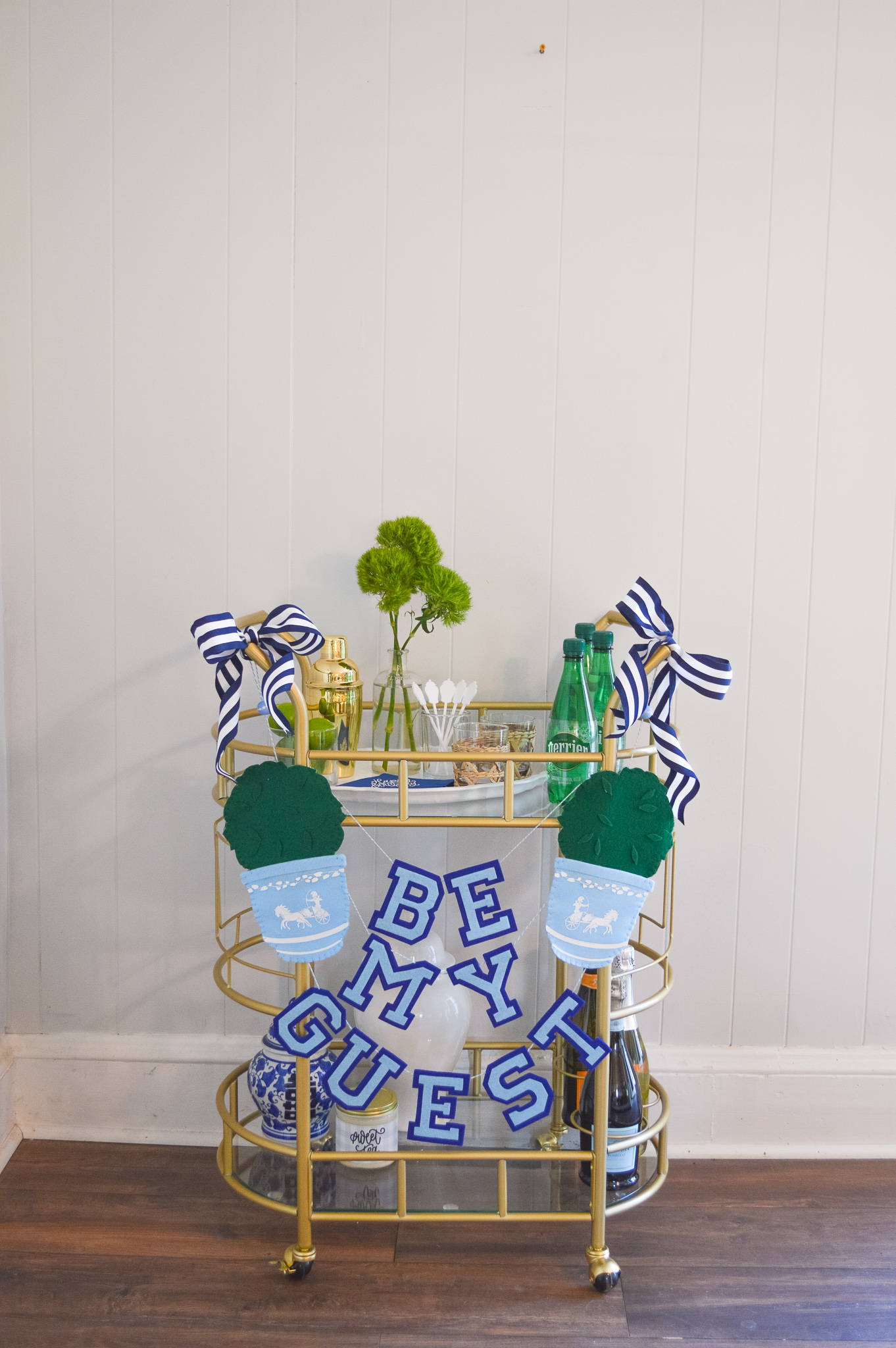 If you are looking for details to style your bar cart just like this one shop the goodies below!

They come in a variety of colors to match any style or color scheme!