Calling all "pinkaholics"! I mean, the pinker, the better, am I right?! Tomorrow (June 23rd) is National Pink Day, on Wednesday of course, so today I am telling you about all the pink goodies currently in the store with a peak at some NEW products coming soon!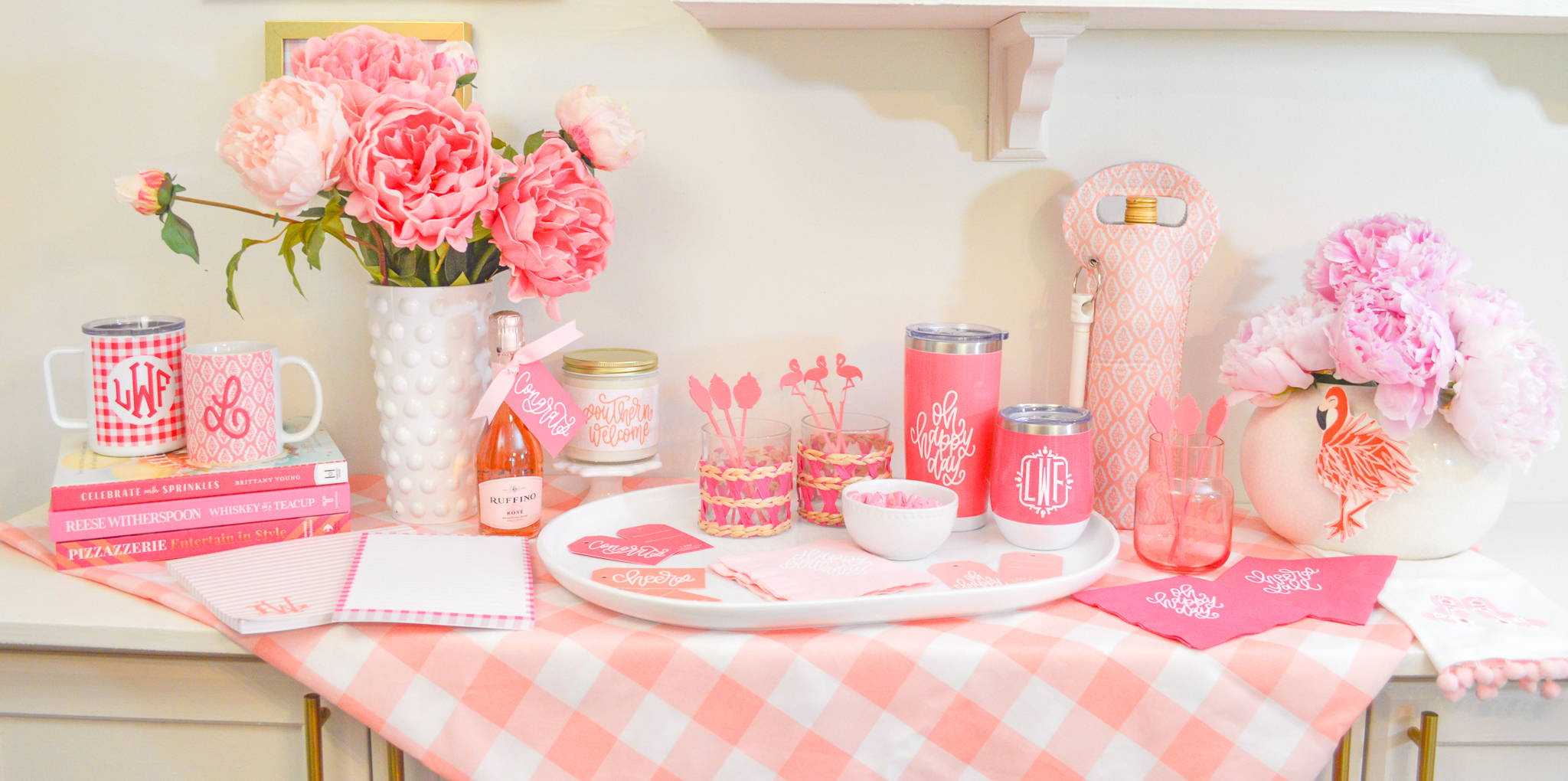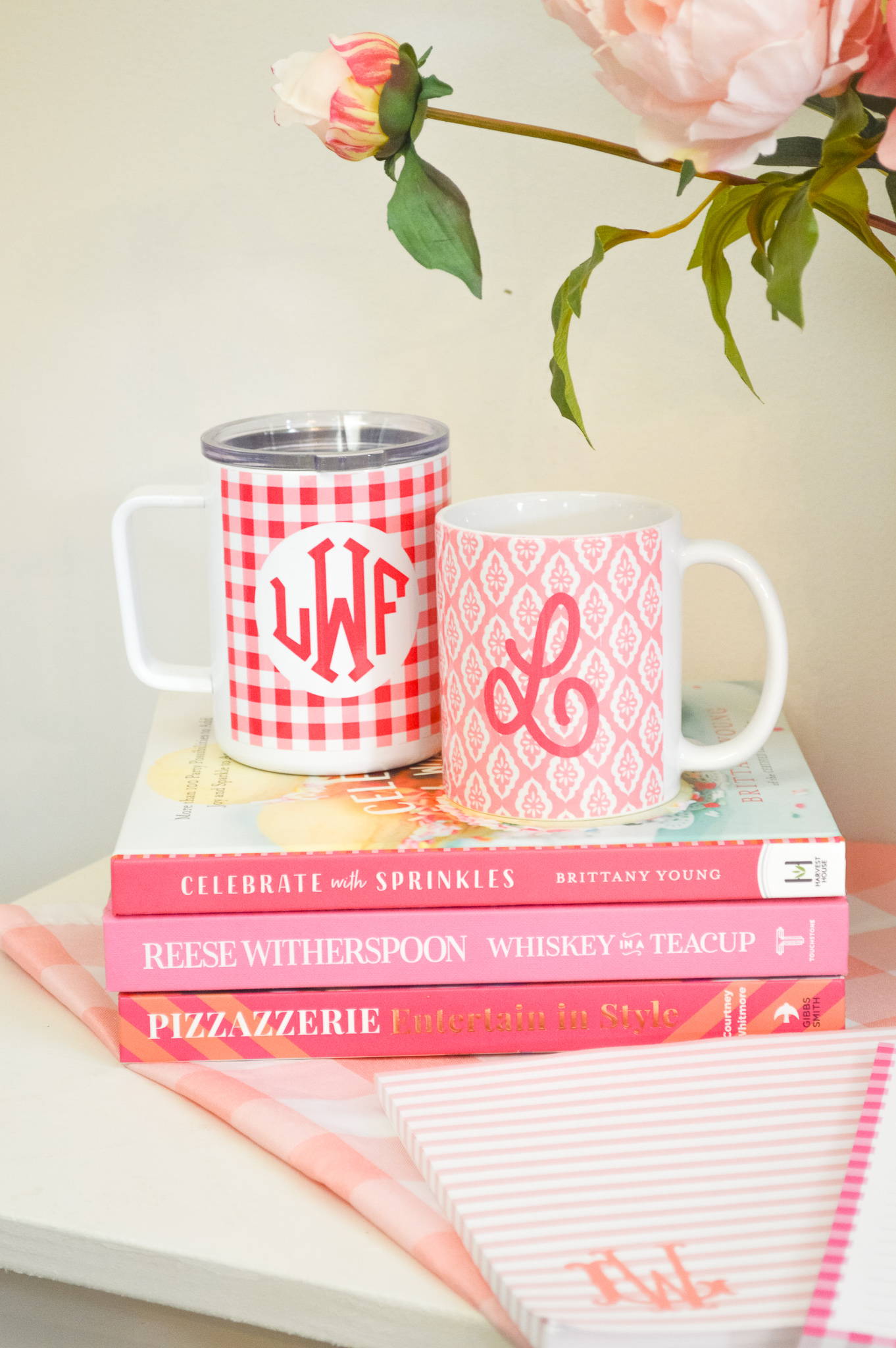 Custom coffee mugs are hands down my favorite gift to give. There is just something special about creating a product that reflects someone's personality to a T. You can select from a variety of patterns, colors, and lettering options when creating such a unique gift. A coffee mug as a gift is so versatile because you can give it as the only part of the gift or you can create a whole basket with the mug included. This would be a great gift for a newly wed, new home owner, new momma, or really anything that gives a reason to celebrate!
The travel coffee mug is new to the shop but it is perfect for the lady on the go. Whether she is rushing to the office, going through the carpool line, or just has a bad habit of spilling coffee, this travel thermos with a lid and handle is a great fit! You can personalize it with the same pattern, color and lettering options just like the ceramic coffee mug. You could even use it for a teacher gift with a gift card to a local coffee shop inside.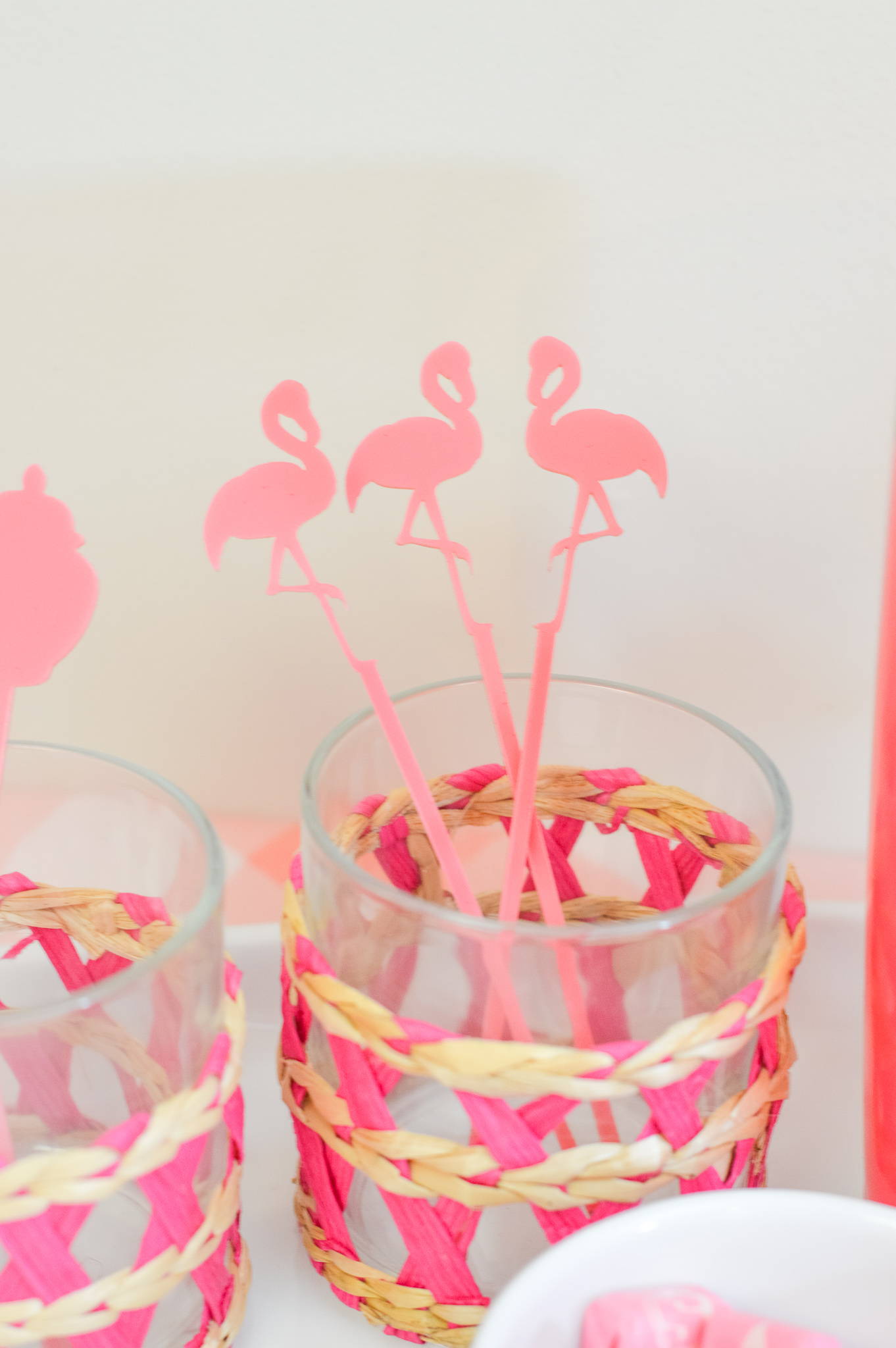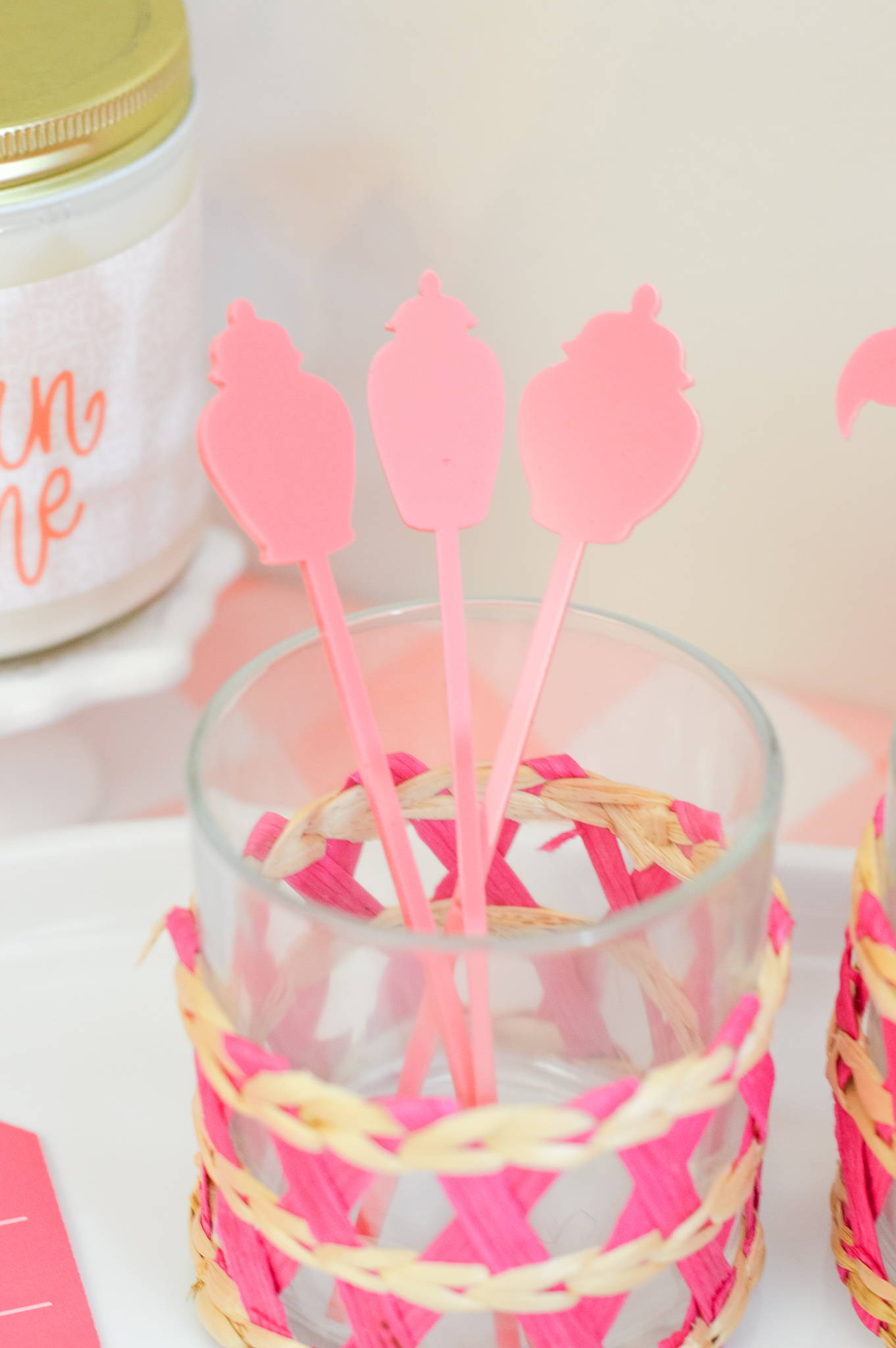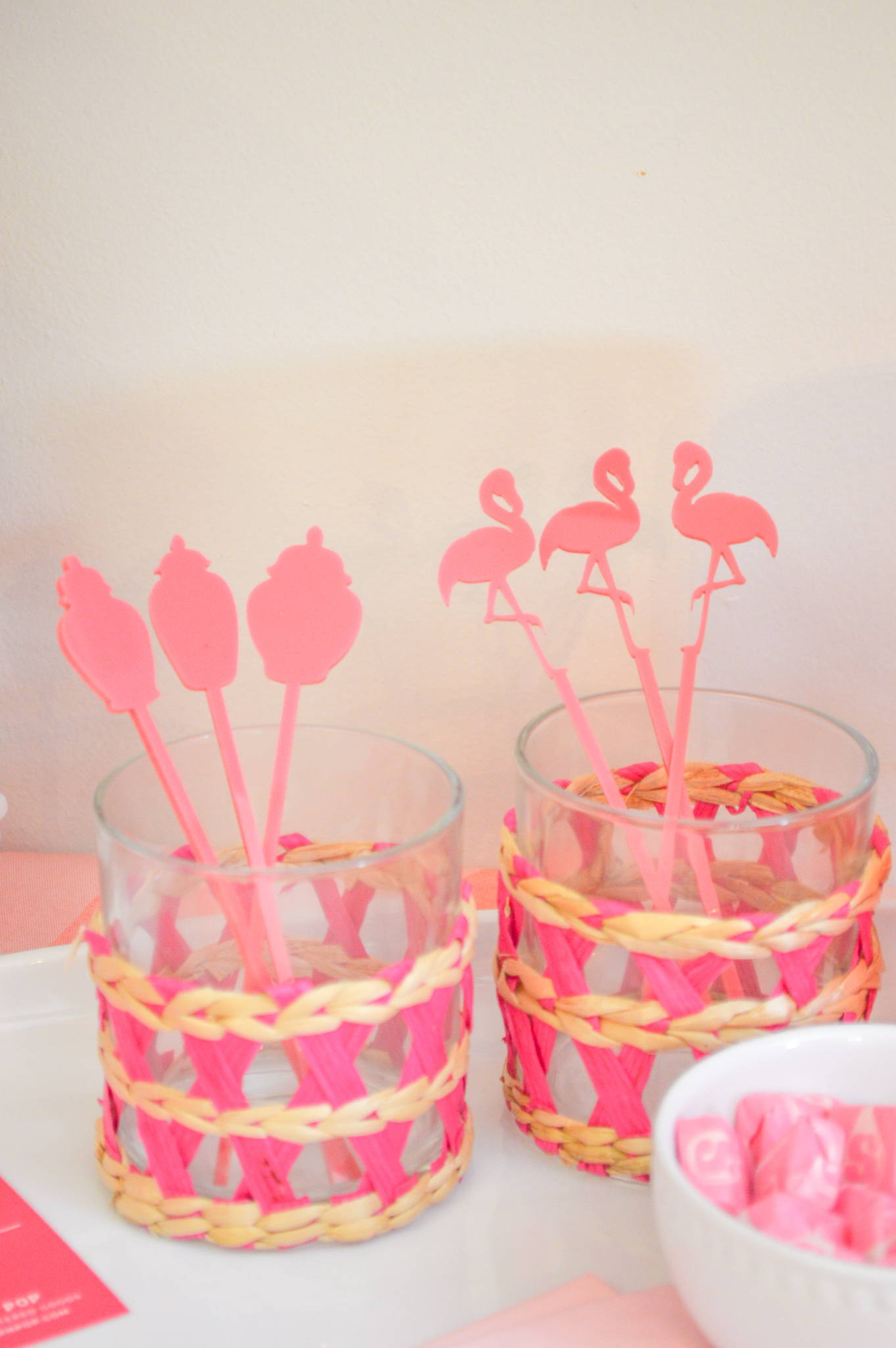 If you are looking for a way to pretty up your pink cocktails, look no further than these drink stirrers! The pink flamingos and pink ginger jars in pink are newer to the shop but they aren't the only pink options. The flamingo stir sticks would be great for you and your girls day drinking by the pool, a palm beach themed party, or even at a bachelorette party by the ocean. You can use the pink ginger jars for an afternoon tea or cocktail just like in Bridgerton or at a Grandmillenial themed bridal shower. If you are needing something more specific or unique, let me help you bring your vision to life by sending me a message through the "Contact" page.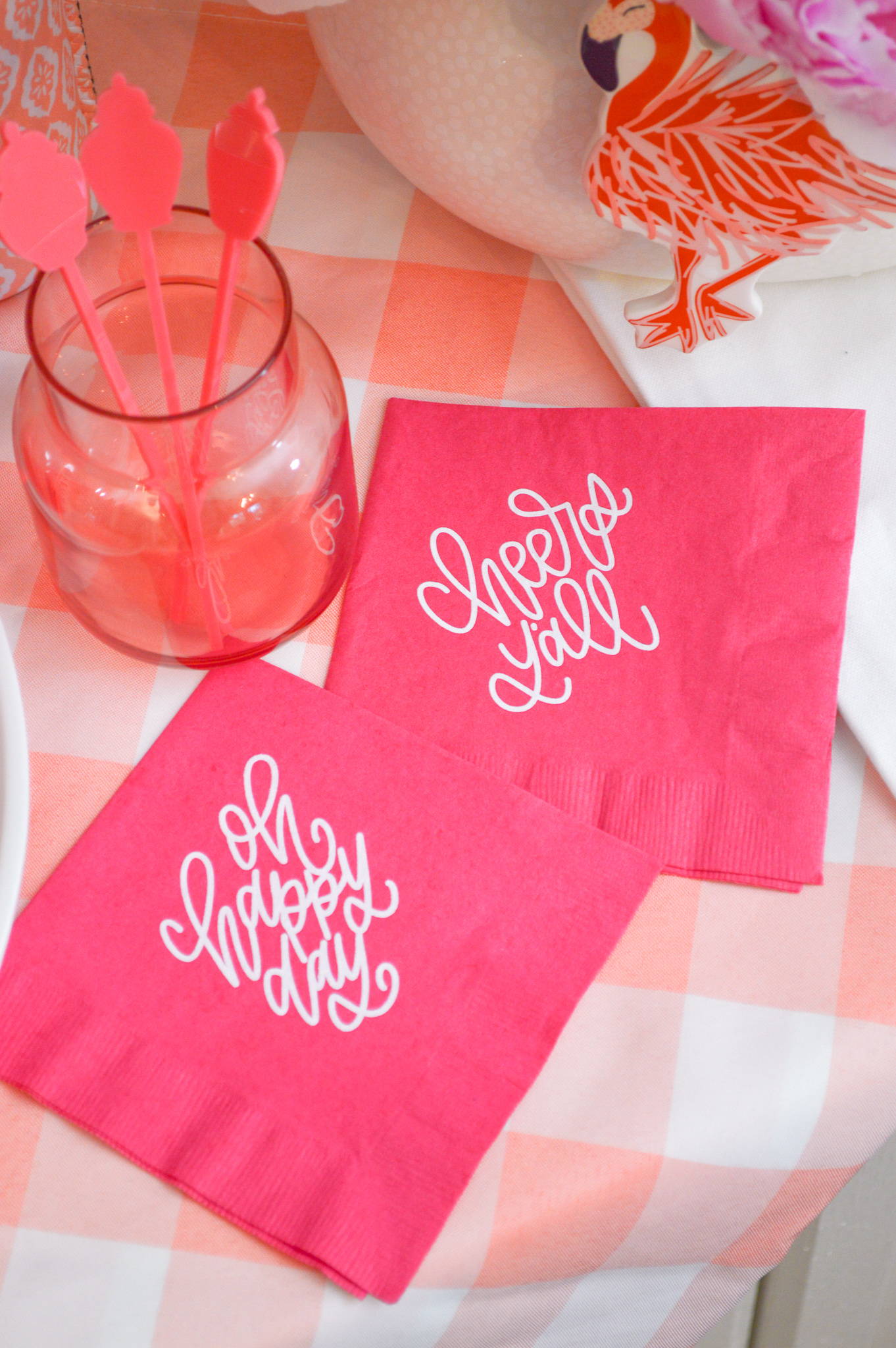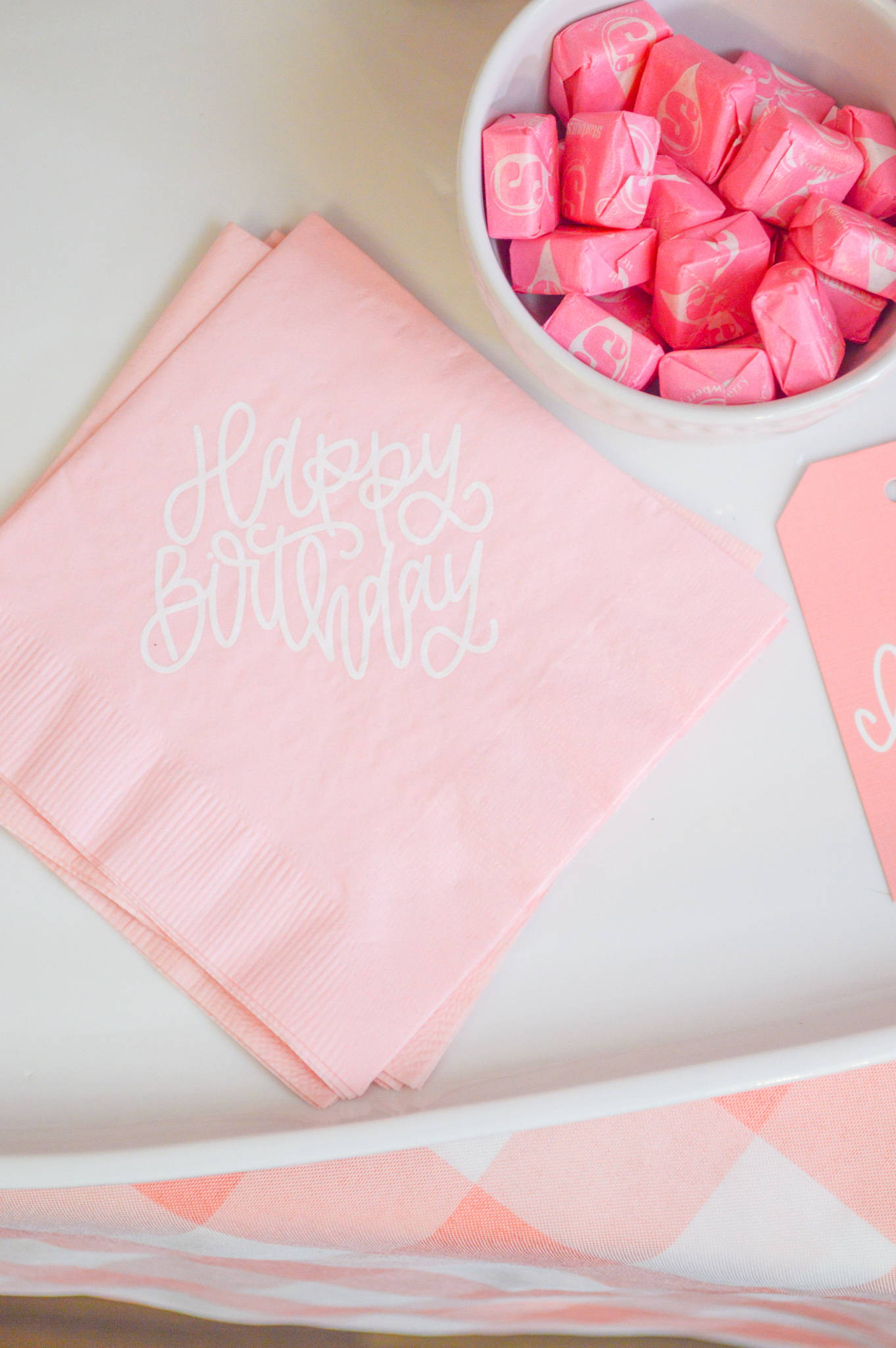 Another cute way to make any celebration more fun and unique are these hand lettered cocktail napkins. There are so many lettering and color options but these "Cheers Y'all" in pink are my personal favorite. These cocktail napkins would be a great addition to a birthday cake, happy hour, bar cart, wedding rehearsal or reception, or even just with cookies one night after supper. There is always a reason to celebrate and I try to find something worth celebrating every day.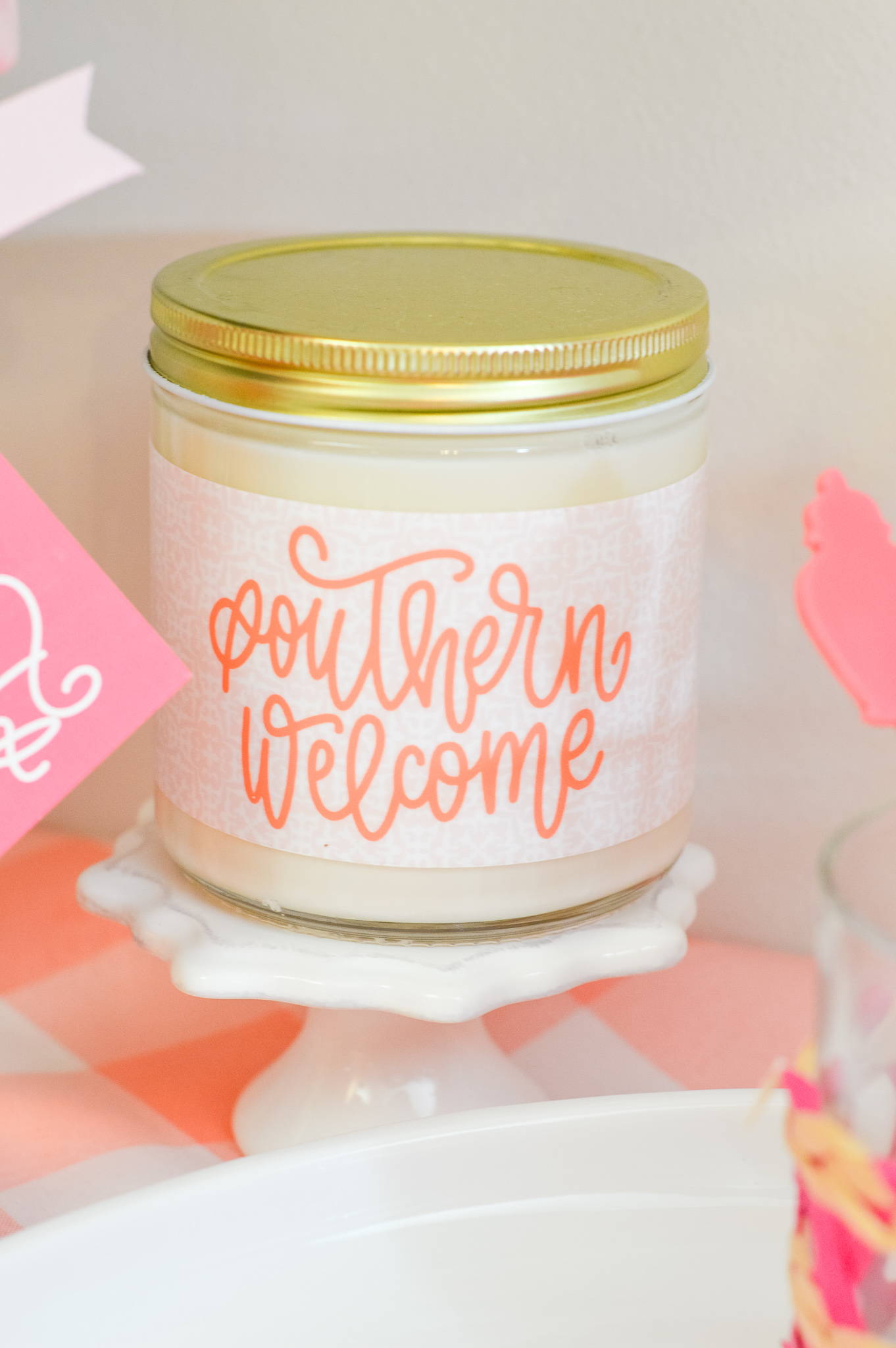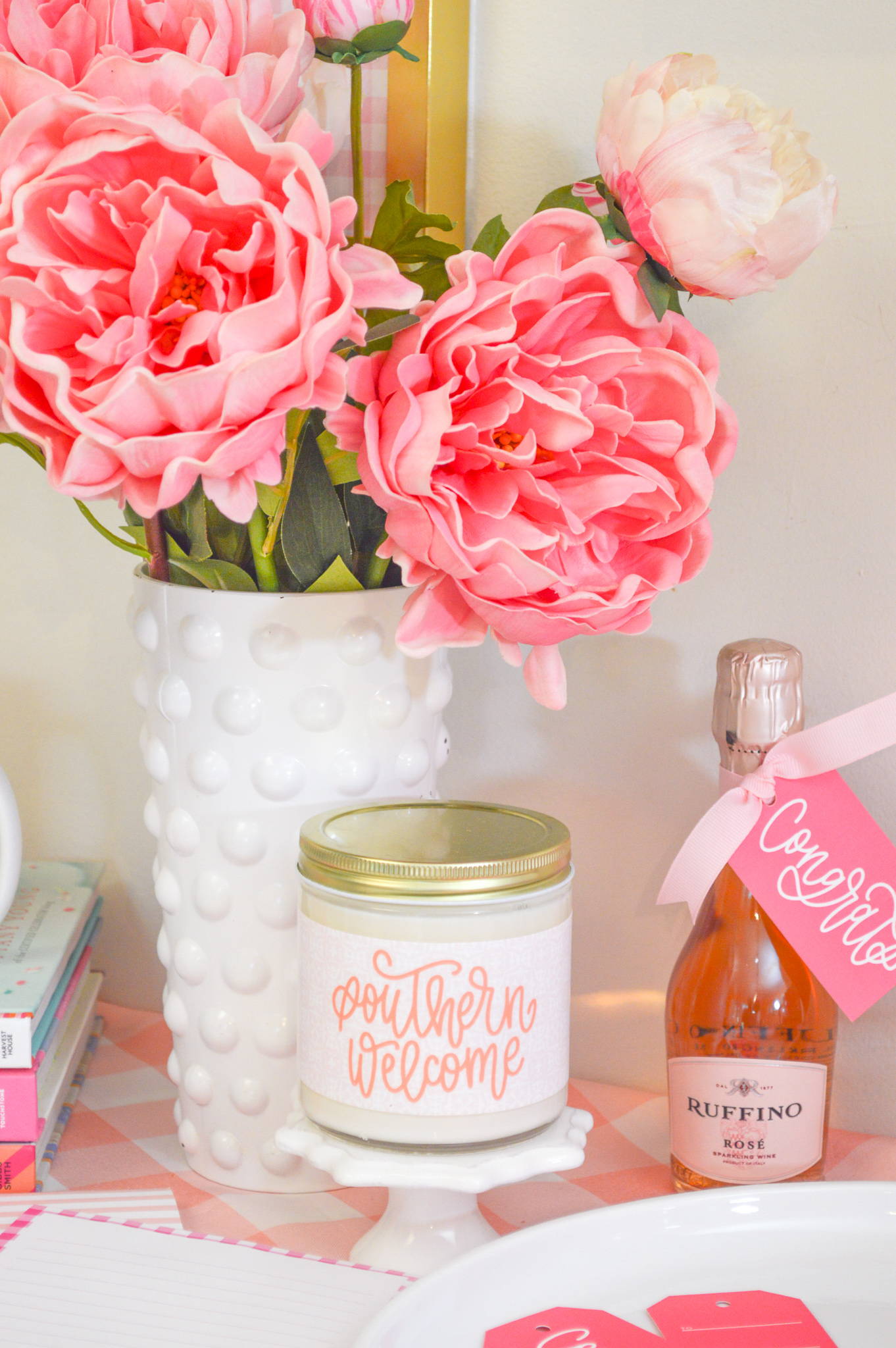 The sweet smell of pineapple mixed with just a hint of floral is what makes this Southern Welcome candle oh so unique. With a cute label it is perfect to style on a coffee table or bookcase but it smells so good, it might not last long in your home. A Southern Welcome candle is another great housewarming gift idea to the neighbors down the street, especially if they are new to the South. What better way to welcome them home than with a candle that will fill their home with joy?!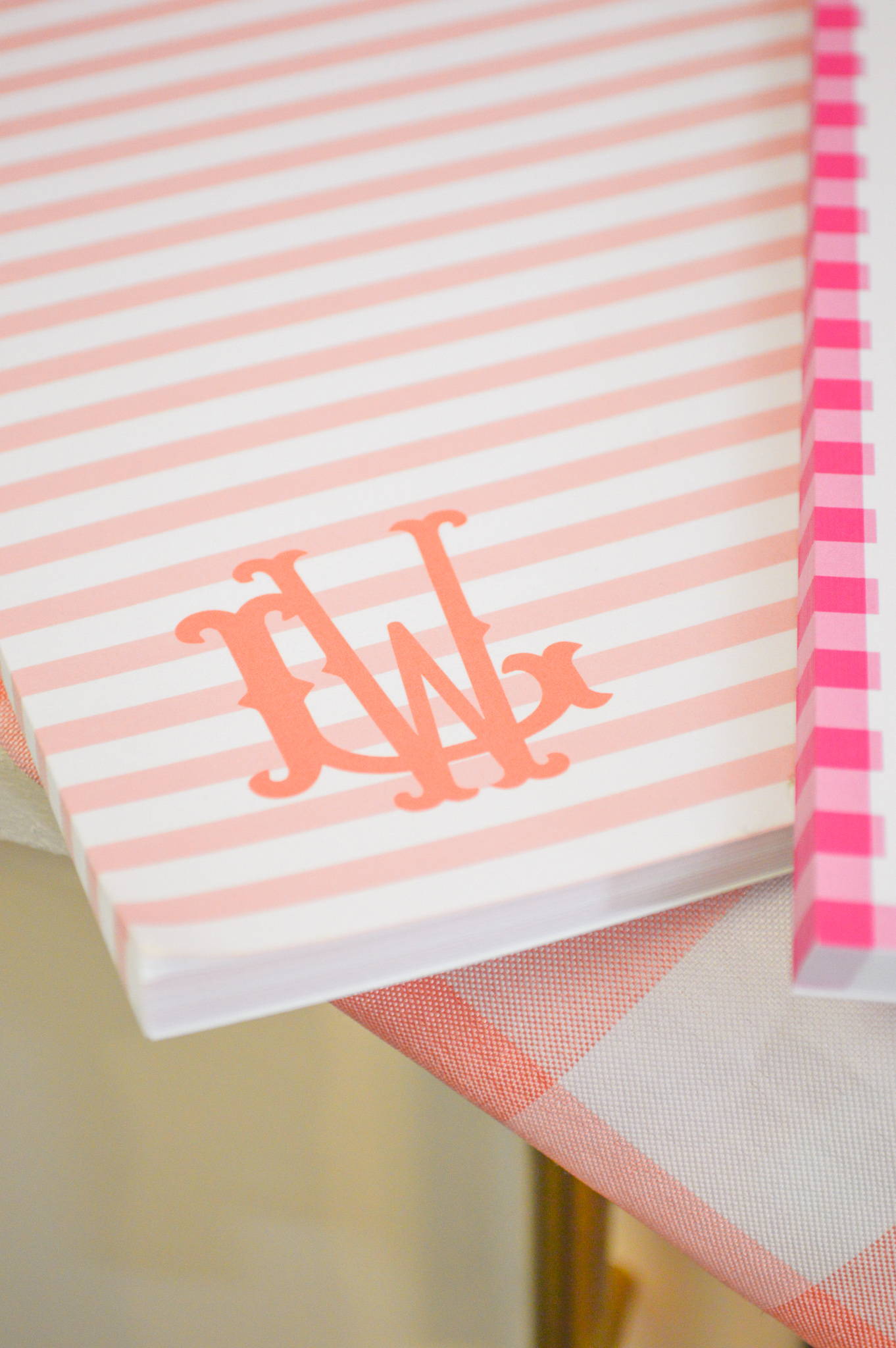 I don't know about you, but I LOVE making lists! Sometimes I make lists to organize my lists. I know, I sound crazy but if you know what I am talking about you know how amazing it is to get a new and unique notepad for all your lists! With so many personalization choices, your options for your custom note pad are endless. Not to mention they come in two sizes with a third being added this July.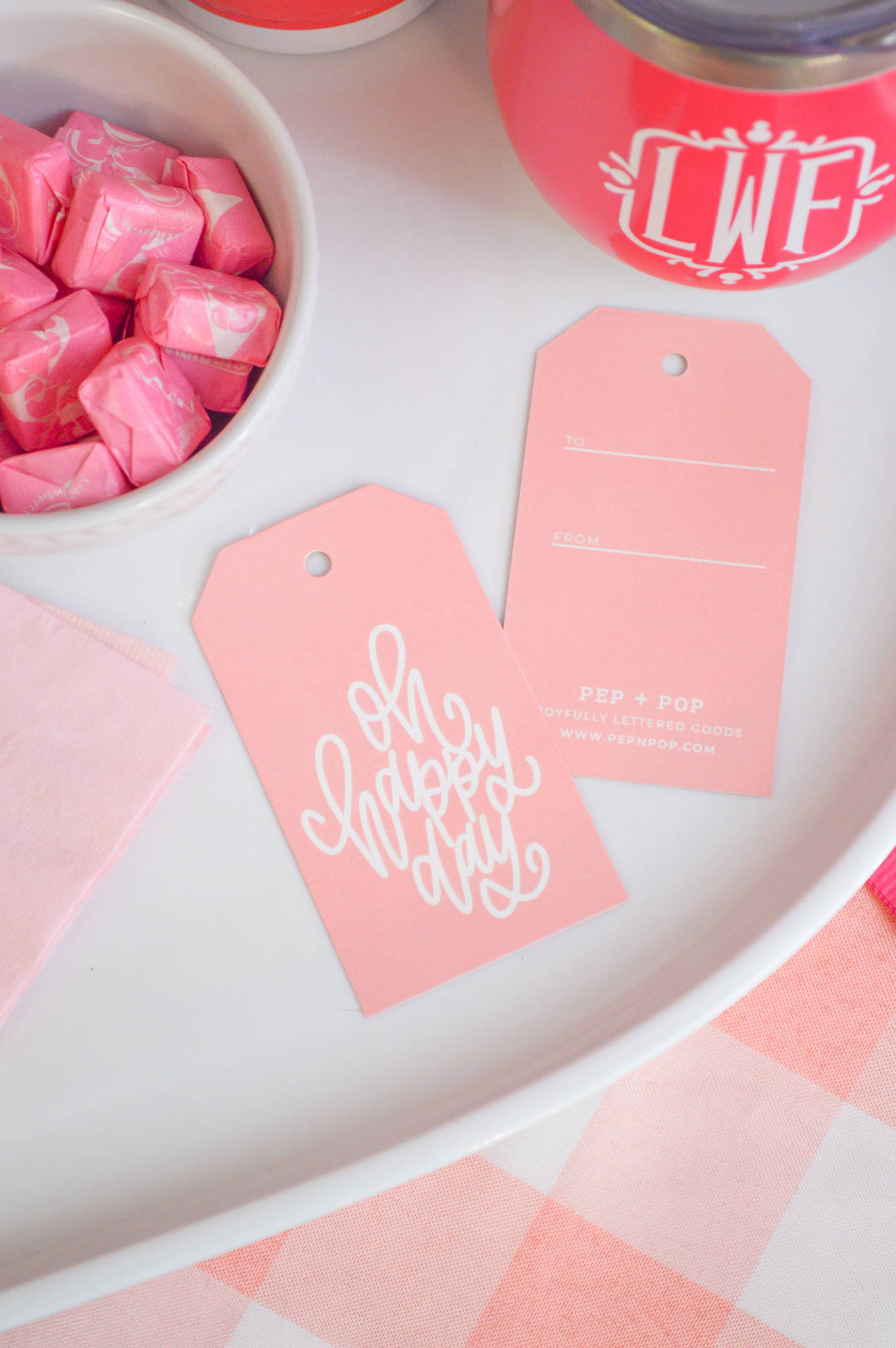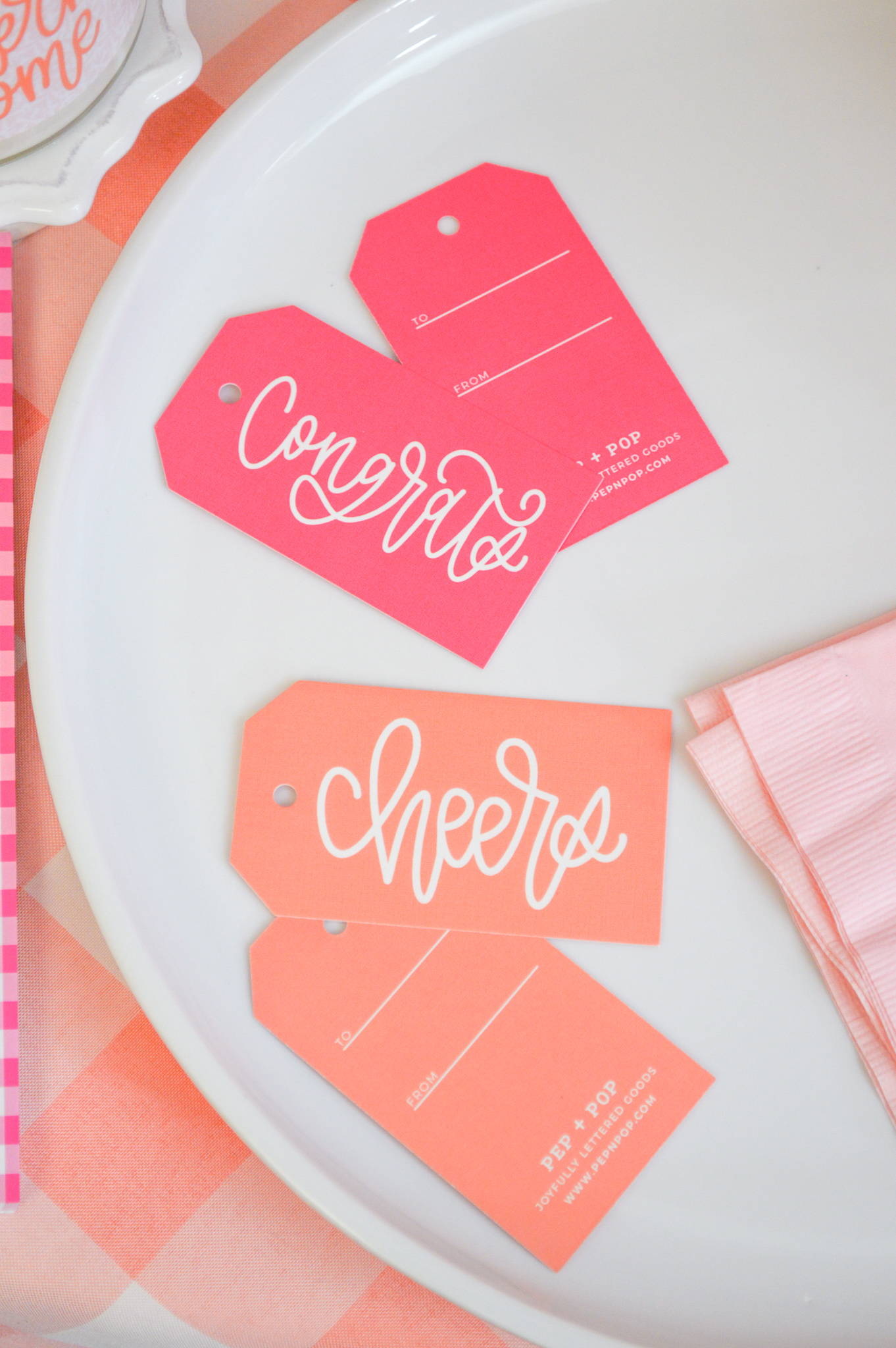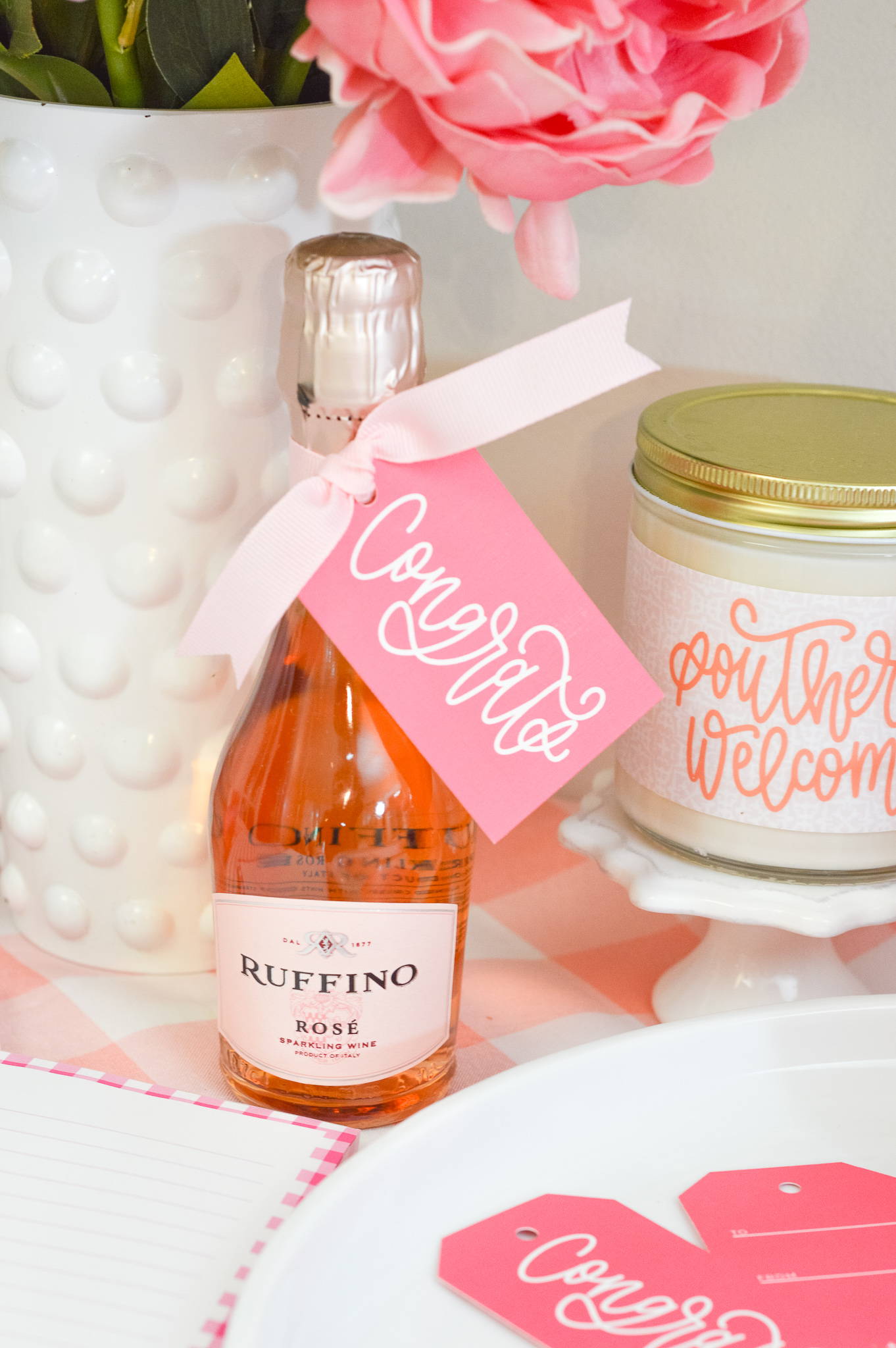 Gift tags are one of my favorite ways to dress up any gift, small or large. Do you have a friend celebrating something new whether at work or home, a gift tag tied around a bottle of booze is a cute way to help her celebrate! While these generic gift tags won't be available until July (have you noticed the launch in July is going to be kind of a big deal) there are a wide variety of personalized gift tag options in the store now.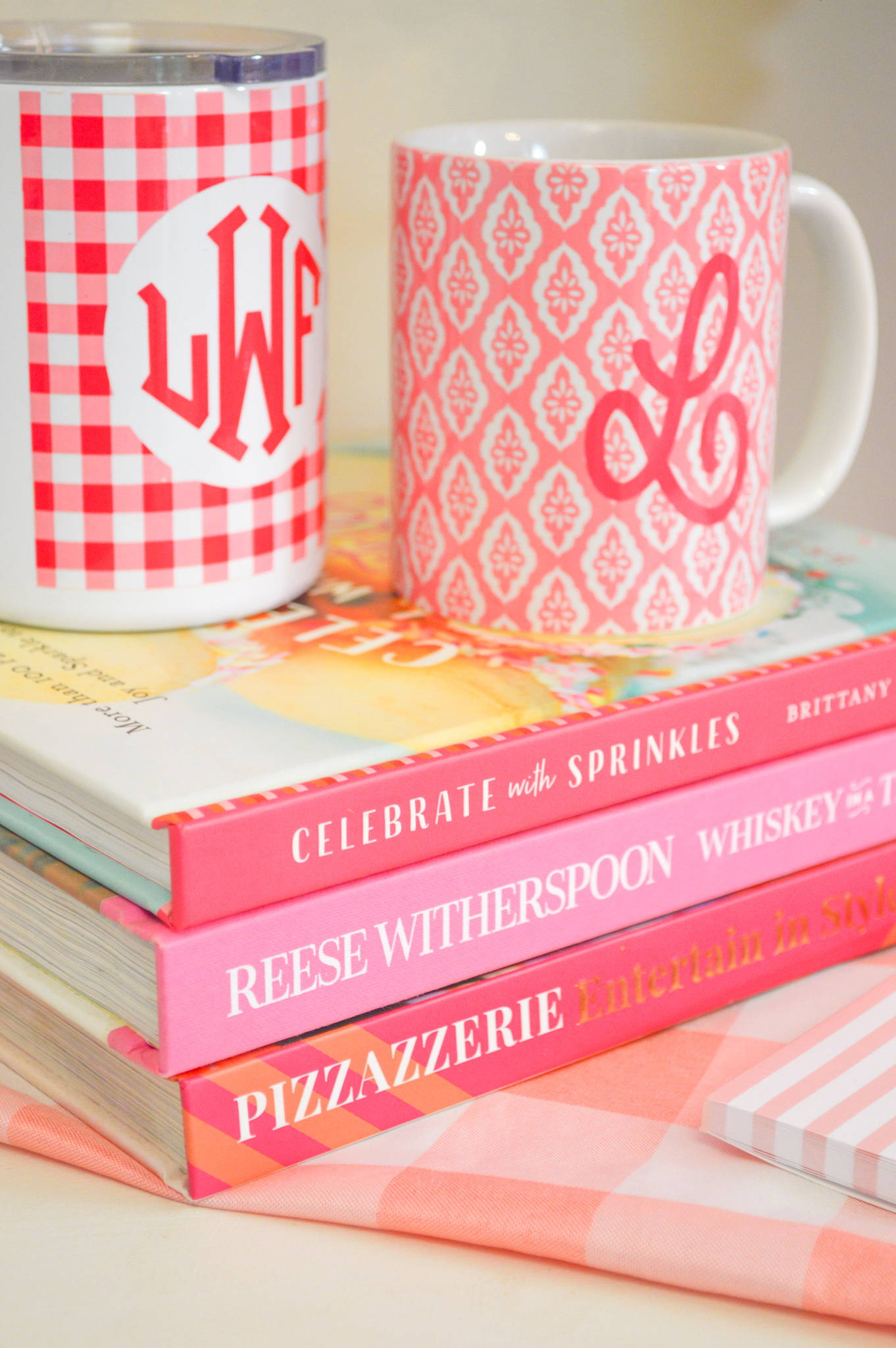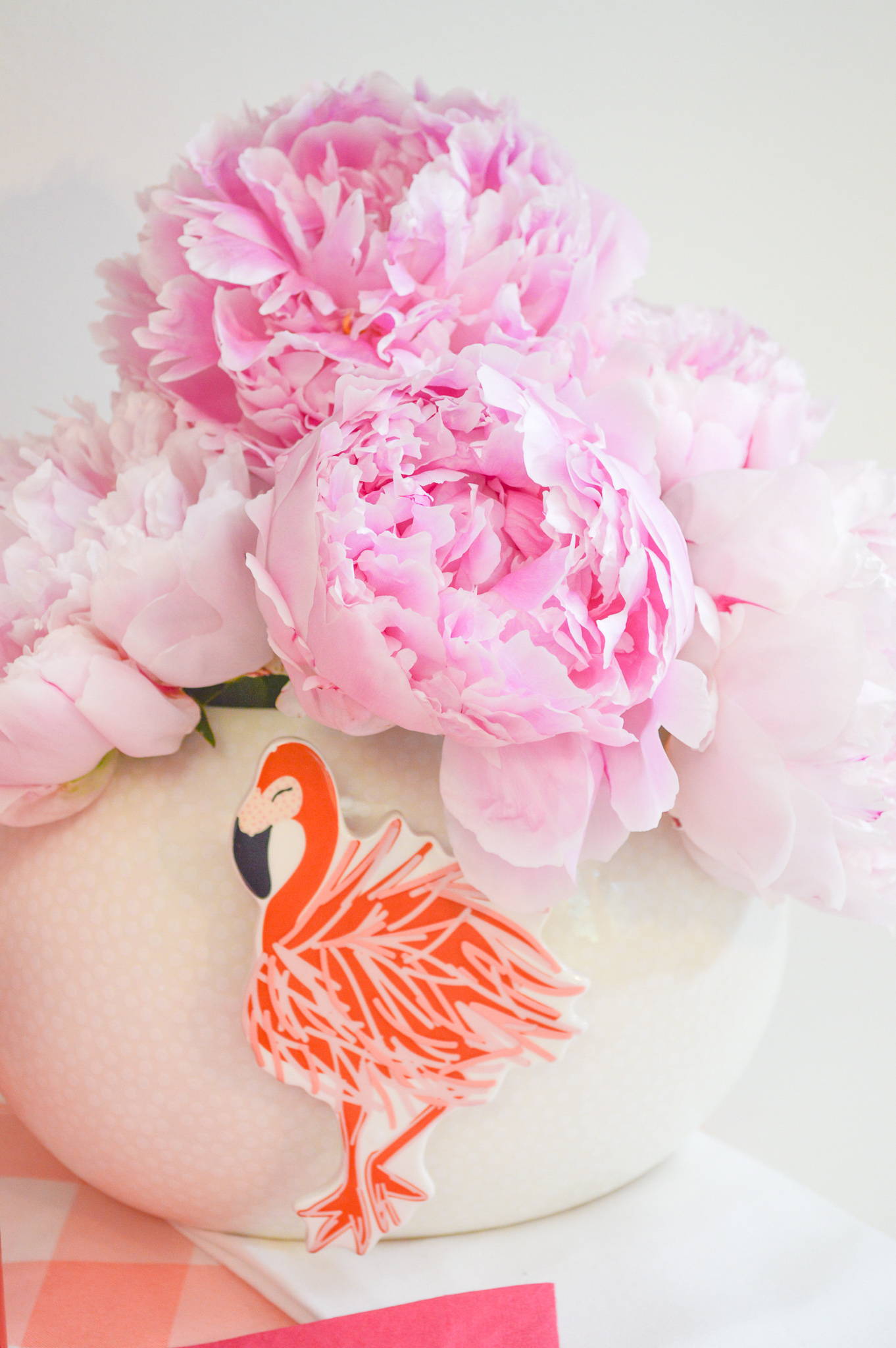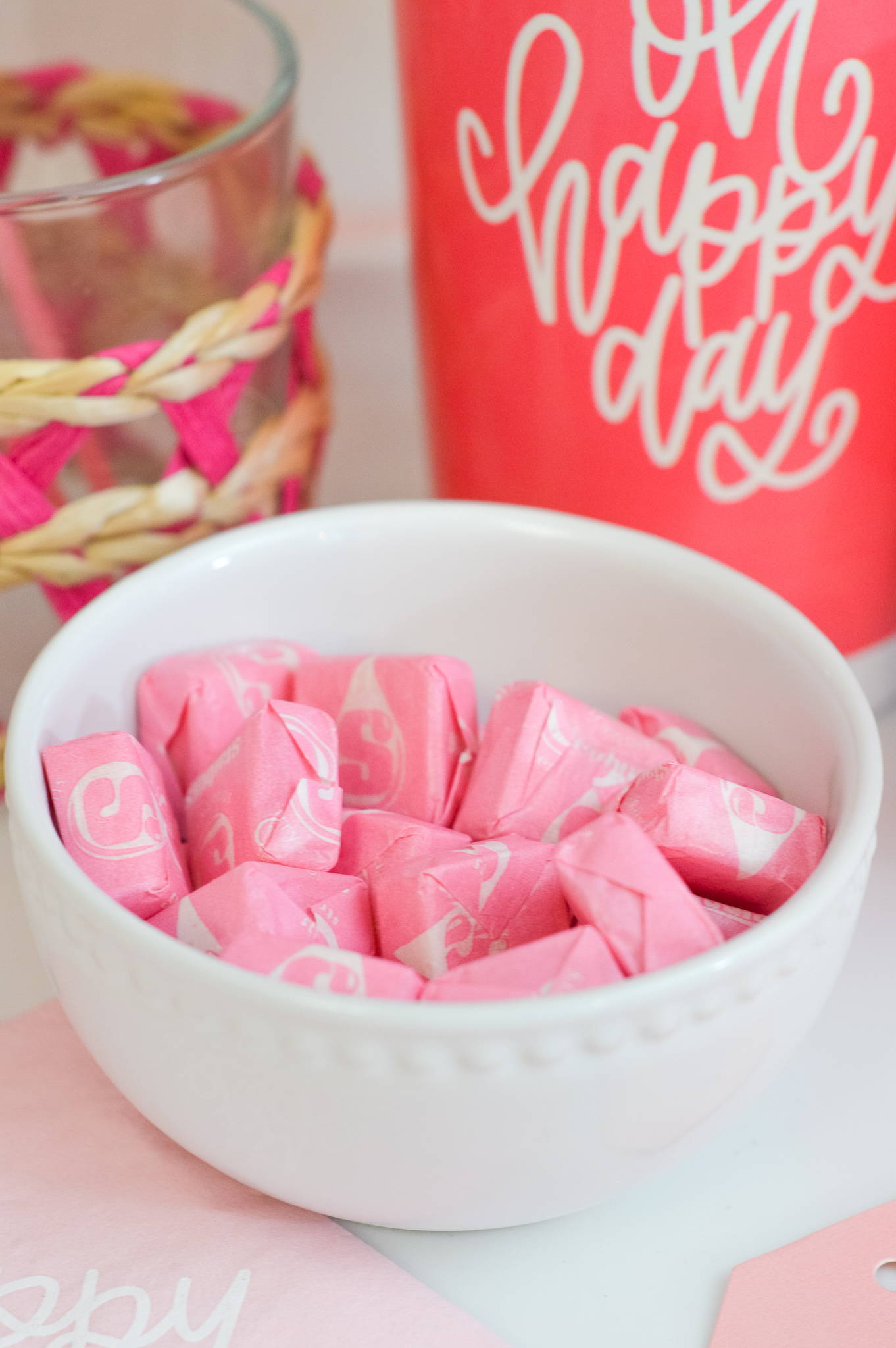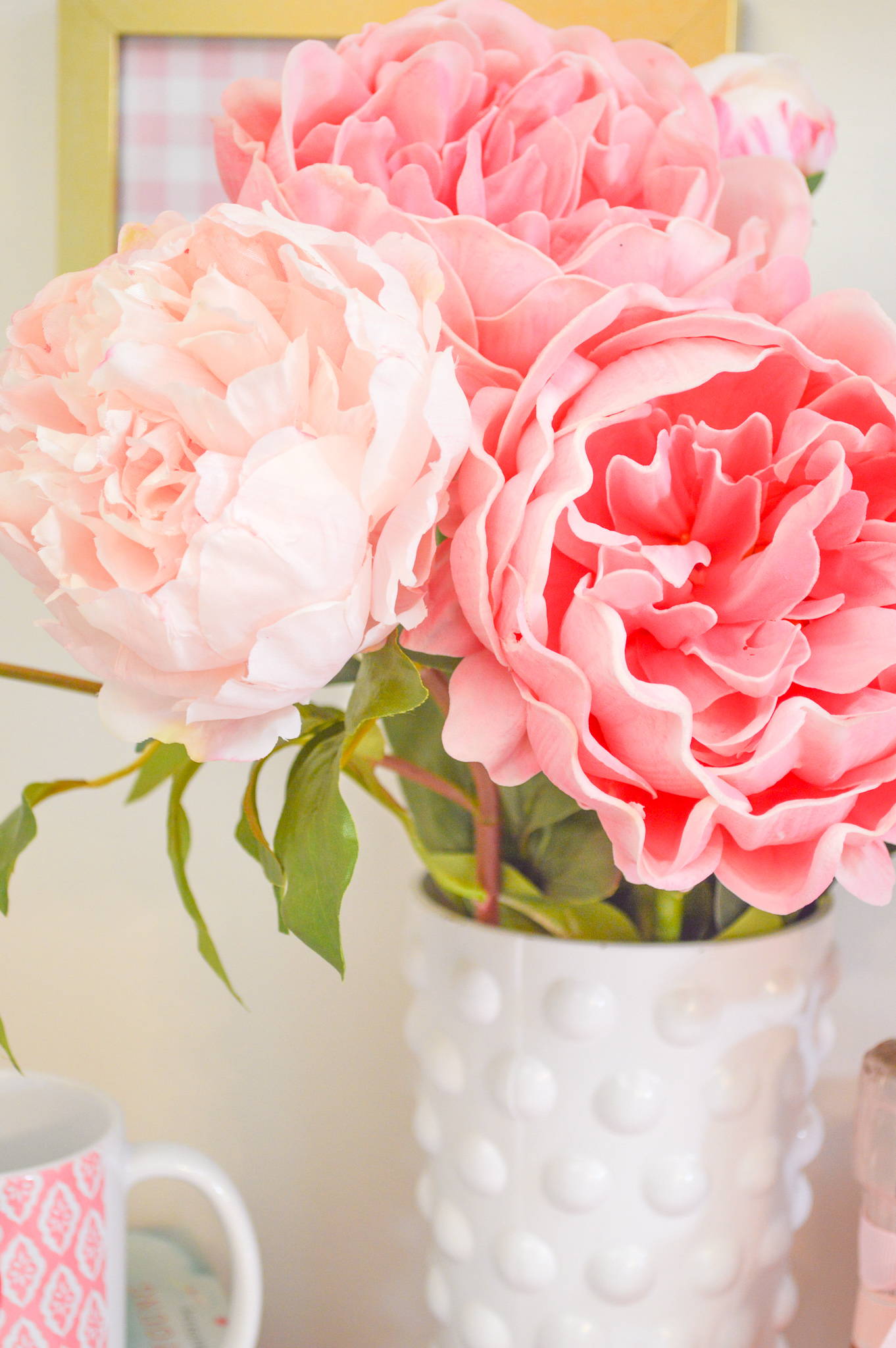 I would be lying if I said that you can have too much pink. My husband might wish I would tone it down but he's the loving and supportive type who thankfully lets me decorate however I want. A few of my favorite pink items not found in the Pep & Pop shop are below.
Pink color scheme book stack (Celebrate with Sprinkles by Brittany Young, Whiskey in a Teacup by Reese Witherspoon, and Pizzazzerie by Courtney Whitmore)

Pink flamingo attachment on my Coton Colors vase

Stitched hand towel with two pink Staffordshire dogs and pink pom pom trim

Pink starburst, my favorite candy ever!

Faux pink peonies from Afloral, they look and feel so real!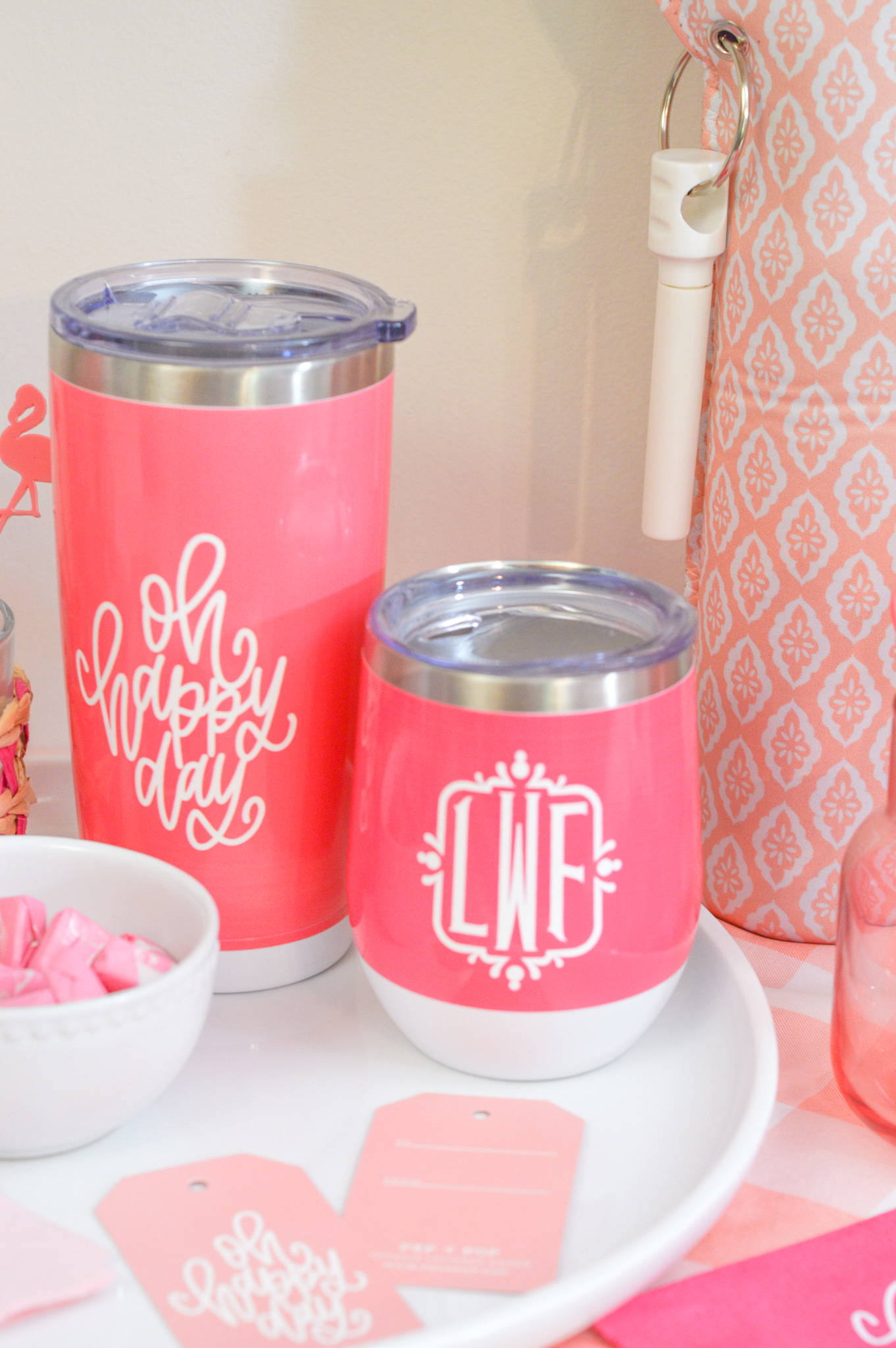 As I mentioned earlier, there is a HUGE product launch coming this July which will include new home decor and gift items. You got a peak here first with these tumblers, both standard and wine size, generic gift tags, and custom wine totes! There is even more than these sweet goodies and you will want to be the first to know. Stay ahead of the crowd by signing up for my email list below (p.s. My email list is getting a discount code to use 24 hours earlier than anyone else)
I hope you have enjoyed my round up of pink goodies from the Pep & Pop shop! You can find all the products below and use the code PINKFORLIFE to get 15% off your order until Thursday June 24th at 12:00pm EST.