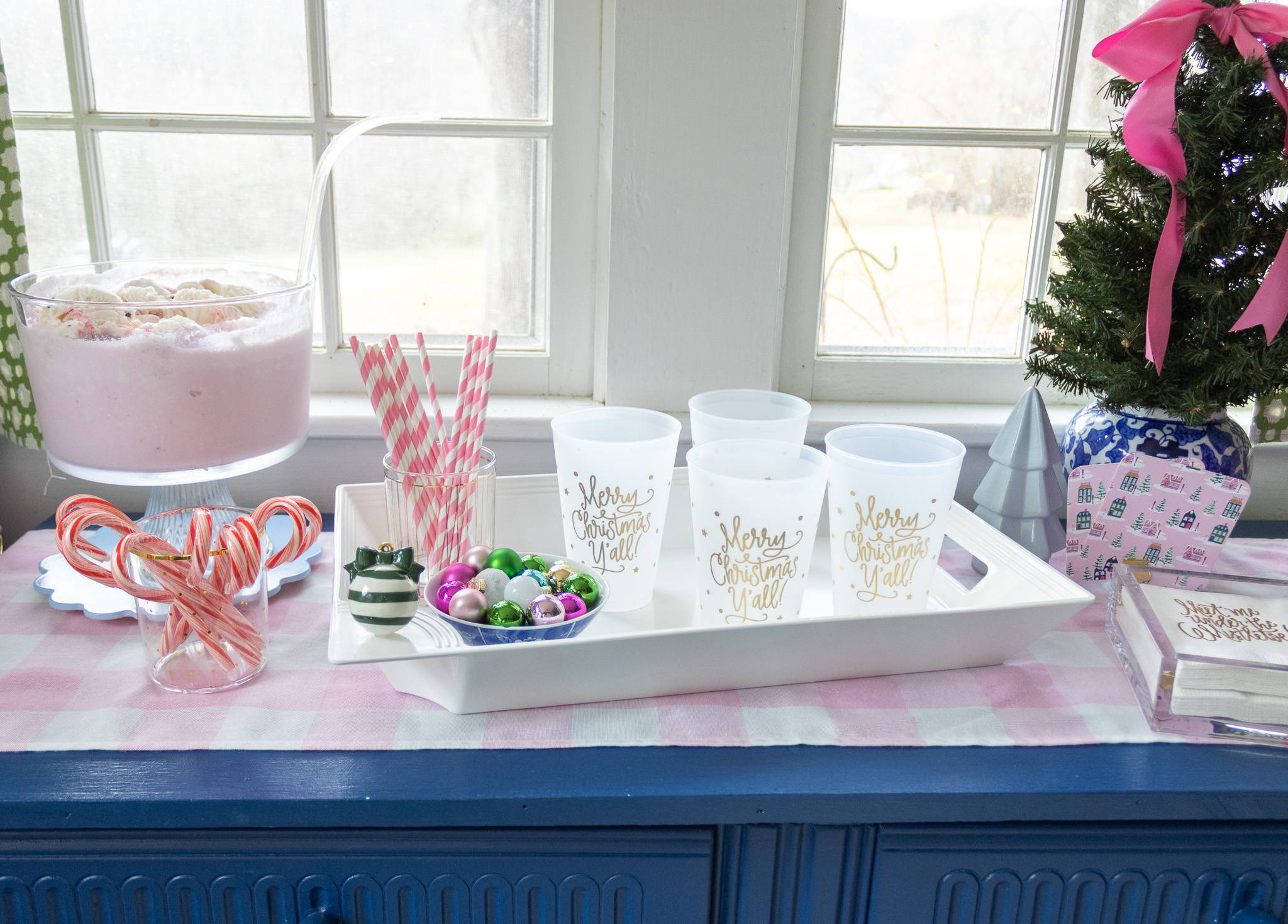 We are expecting our first baby next Spring so this holiday season I am more about the mocktails than the cocktails. Don't let me fool you, I would much rather have the good stuff but baby's safety comes first for sure! When I started looking for holiday mocktails my first place to go was Pinterest and I found a lot of recipes for a variety of drinks but one in particular stuck out; A Peppermint Ice Cream Float. I do not want to take credit for coming up with the drink so you can find the original recipe here.
I do love peppermint this time of year. I know it's when it becomes more popular but my consumption of peppermint during the holiday season is a bit embarrassing. Especially being pregnant, I can't get enough of those Peppermint milkshakes at Chick-Fil-A. With that being said, when I found this ice cream float recipe that I could use Peppermint ice cream in I was all about trying it out.
I did alter the original recipe slightly in that instead of vanilla ice cream and peppermint extract, I just used "Peppermint Bark" ice cream made by Blue Bell that can be found at most grocery stores. The other change I made was instead of creating each drink individually I added it to a punch bowl then served it from there.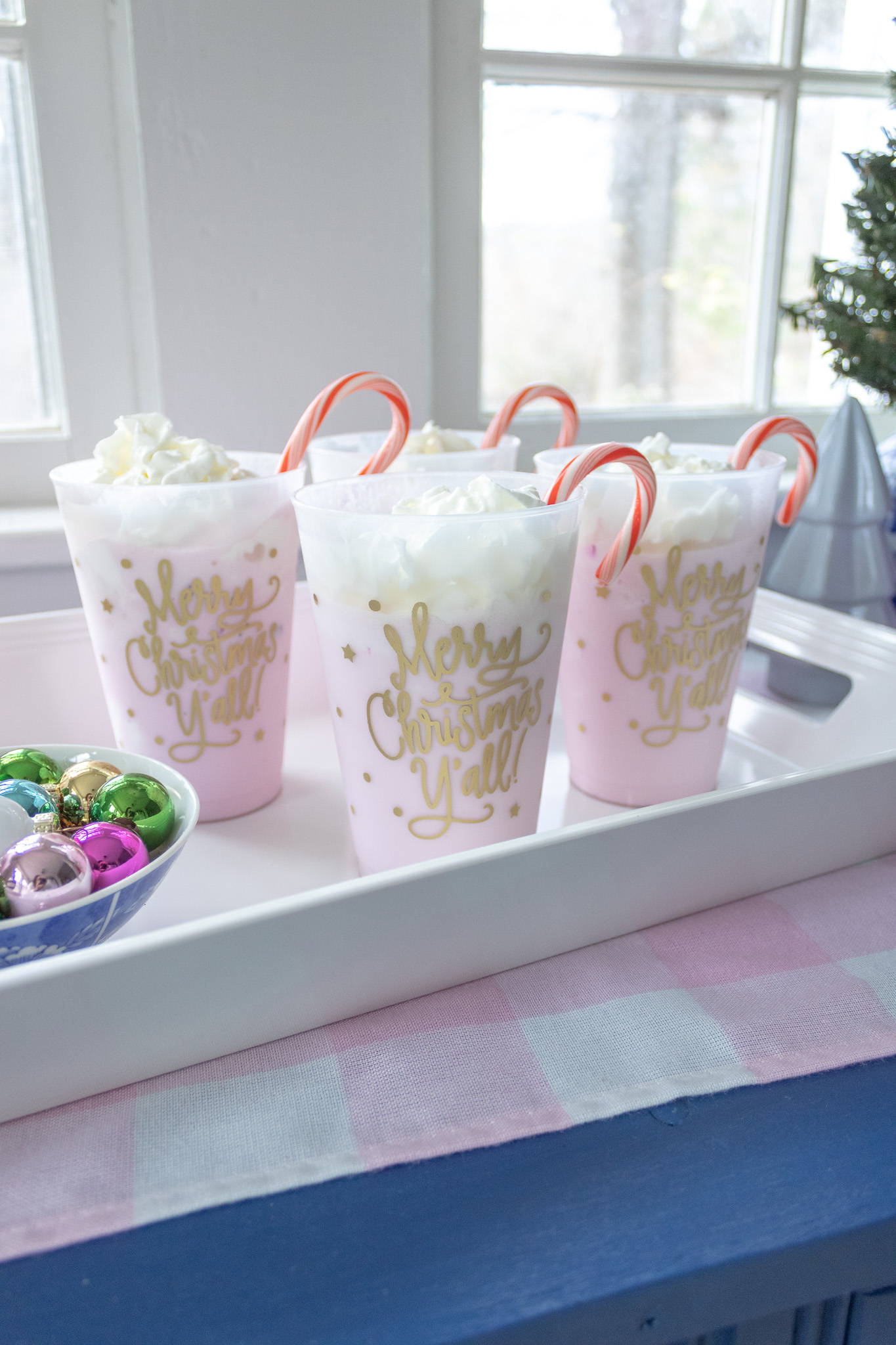 I think this fun drink and drink station would be perfect for a Christmas party where there are a lot of kids or even friends / family that choose not to partake in the traditional holiday drinks. It is something that everyone can enjoy and feel festive while drinking.
To create the drink station I chose to use this new Nora Fleming melamine tray and green ornament mini, then added some Christmas themed disposable cups (for easy cleaning after the party is over), and extra decorations to fill in the other areas. I will say, the best part about these "Merry Christmas Y'all" cups is that they can be disposed of or washed and reused, depending on your preference (and sometimes energy level after the party).

You can purchase these cups right here in the shop with just a few easy clicks. Click here to go to the product page.