Merry & Bright Bar Cart
I love admitting that colorful Christmas decor is basically the standard for our house. Our friends joke with us every year about how colorful it is. While I appreciate the traditional colors there is something about bright pinks, blues, and greens at Christmas that makes my heart flutter! Also it brings me JOY so why not add in ALL the colors for the season.
We also love hosting friends and family for the holidays so I try to keep my bar cart stocked and ready for any occasion. To do this I make sure to have Christmas cocktail napkins, festive paper coasters, disposable cups and drink stirrers.
If you aren't sure how to get started with the colorful Christmas decor start with something colorful that is holiday related. For this cart in particular it was the super colorful yarn garland draped across the front. I bought it at Michaels Craft Store and the link to it is here.
From there I picked the color trees that coordinated, pulled in the gold string and picked these with gold foil on the napkins, and continued adding the same colors from the garland with the smaller items like straws and drink stirrers.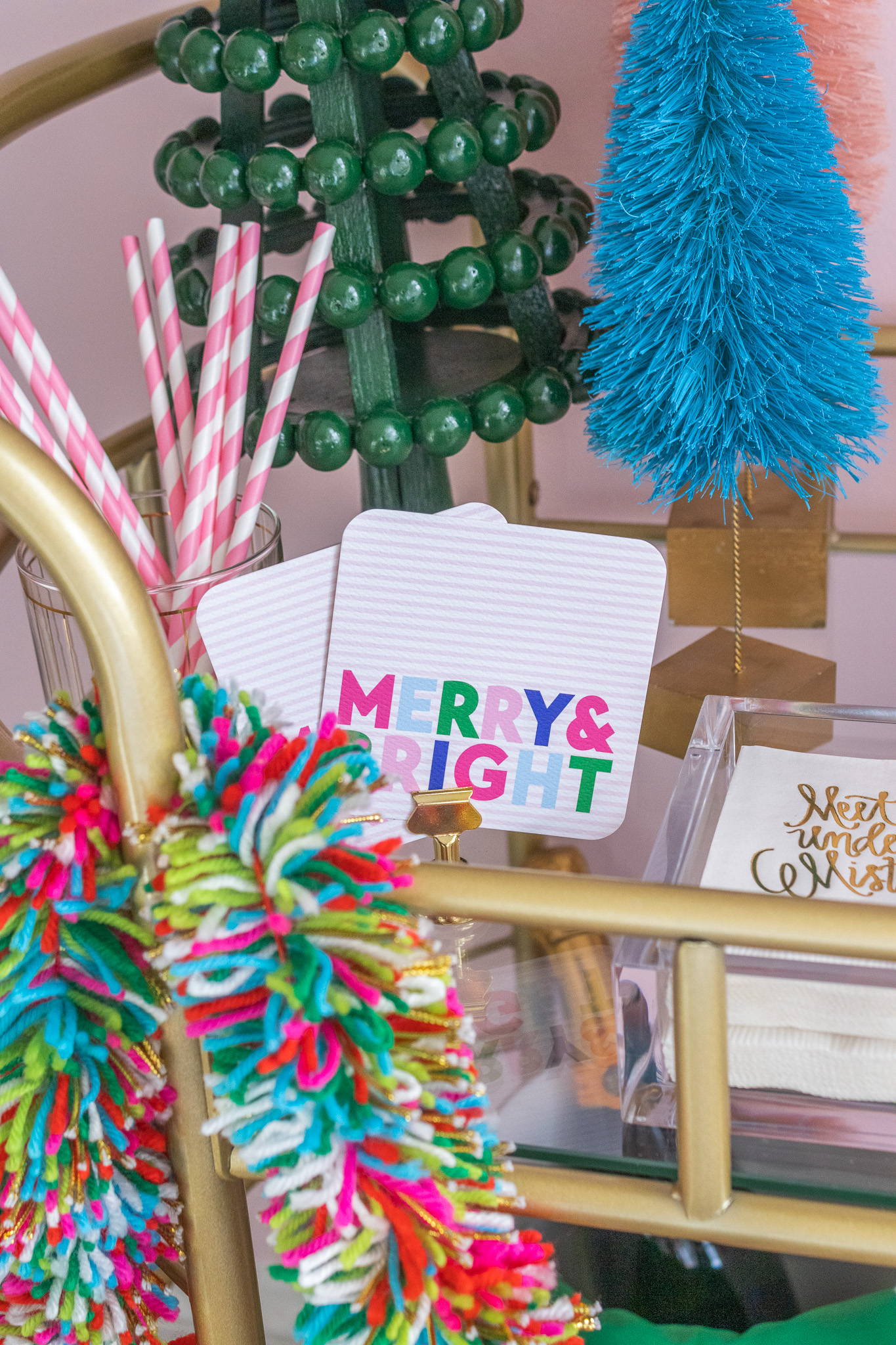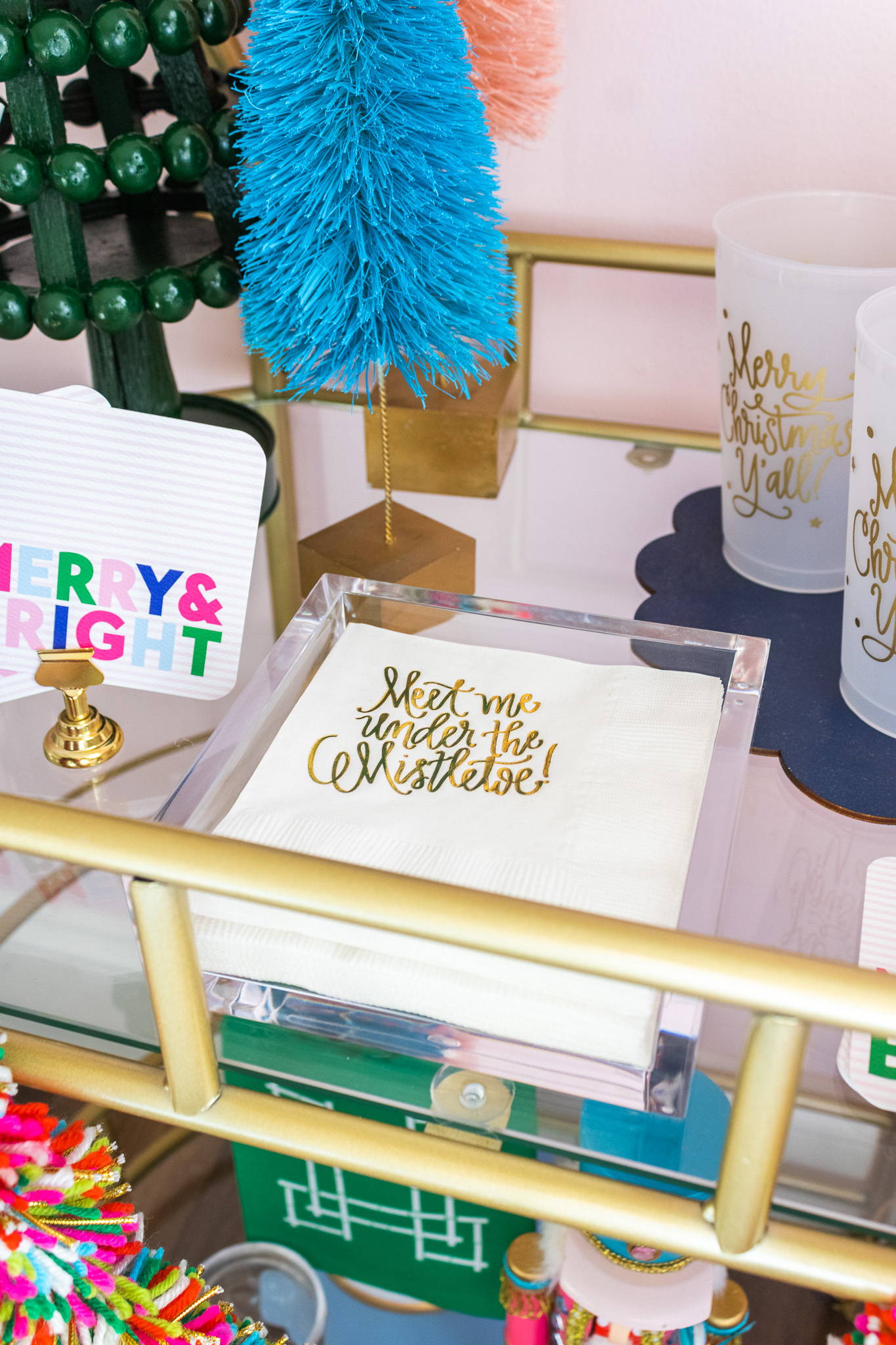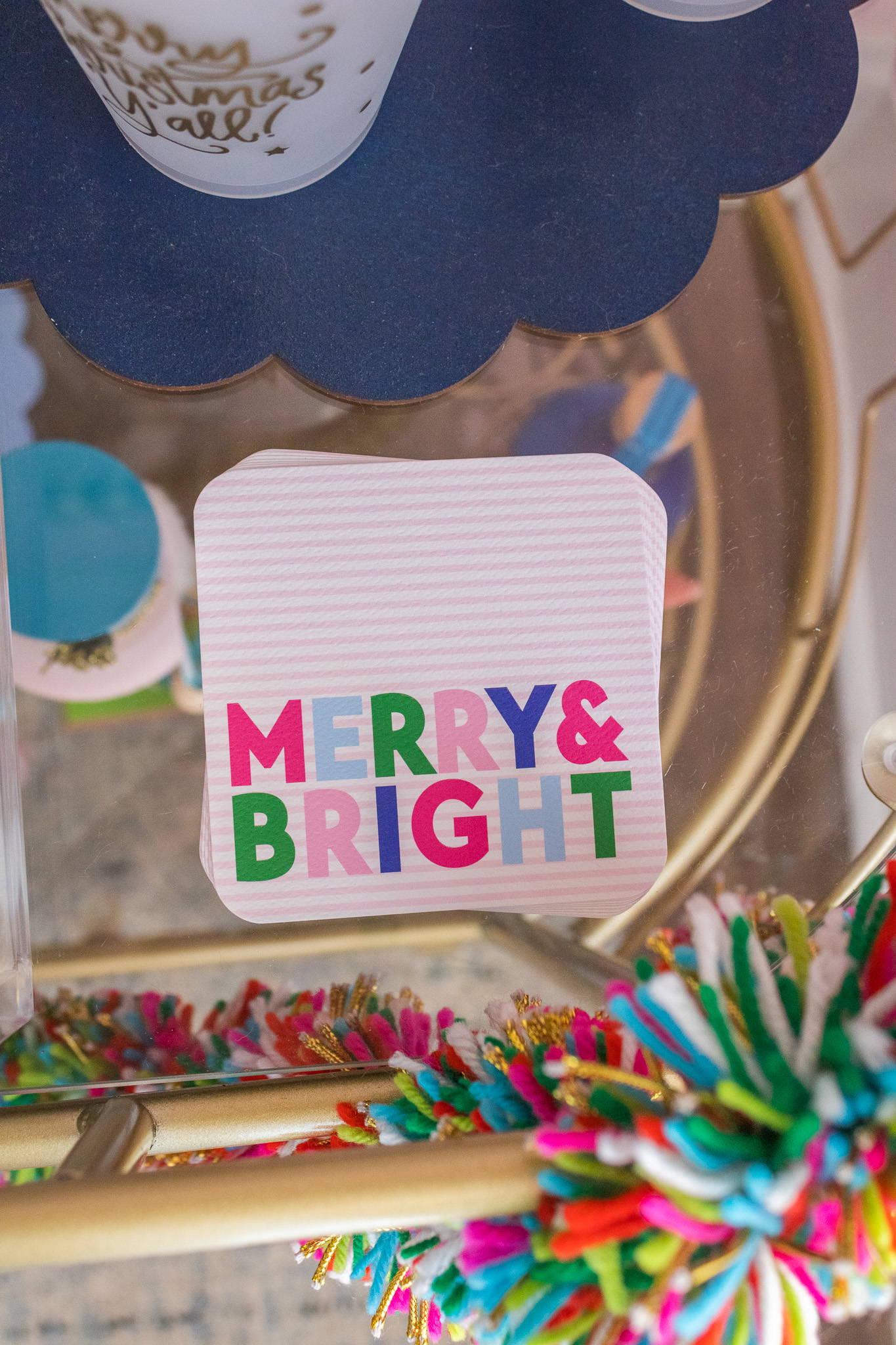 If colors bring you JOY I hope this holiday season you will consider making the leap and trying it out on some of your Christmas decorations as well. Even if you just start small by adding pink and blue to your traditional green and red. I think that life is too short to not do the things that bring you JOY.
I will link all of the goodies here but if you want any additional links or have questions please feel free to email me, hello@pepnpop.com or send me a message on social media, @pepnpop.
Shop Items Linked Below
"Merry & Bright" Paper Coasters
"Meet Me Under The Mistletoe" Cocktail Napkins
"Merry Christmas Y'all" Frosted Cups