Friend, I will be the first to admit, the only horse race I watch is the Kentucky Derby but I have a feeling you might be that way too? I just wanted you to know, if that is the case, you are in good company here! If you volunteered to host a Kentucky Derby party without knowing the ins and outs don't worry, I've got you covered! Below I will list a cocktail recipe with little prep, decoration ideas, and links to the Pep & Pop party goods.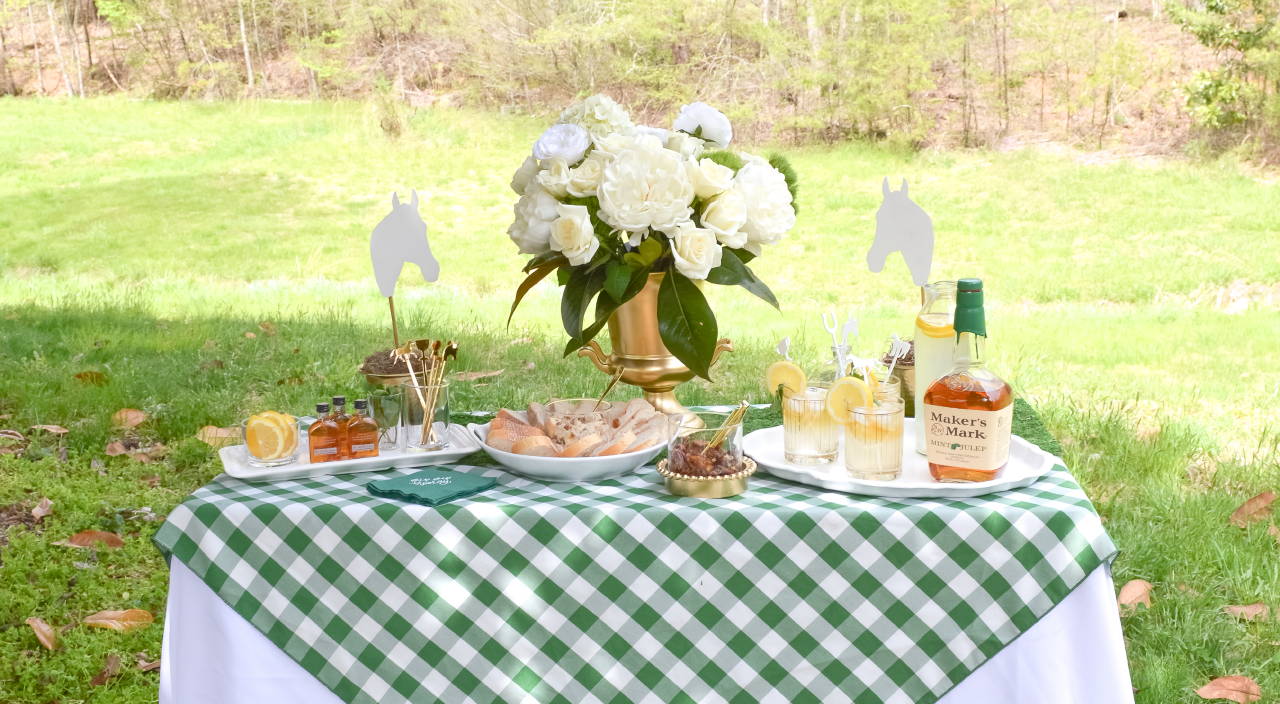 For starters, know the race is run at Churchill Downs in Louisville, Kentucky and only lasts two minutes. Crazy right? All this excitement for a two minute event. Either way, it is a good chance to throw a party and who am I to argue with that excuse!

What I do LOVE about the Kentucky Derby is the party and the hats. Have you seen all of the colorful and elaborate hats that the ladies wear? The use of bright colors, flowers and ribbons in the hats. I mean some are just to die for!
If you have heard anything about the Kentucky Derby you know the signature drink is a Mint Julep made with good ole Kentucky bourbon. A traditional Mint Julep is made with muddled mint leaves, mint simple syrup, bourbon and water. Since the guests we have coming are not big bourbon drinkers I decided to go with an alternative, Mint Julep Lemonade. This is super simple to make and you can prep the night before. To prep the drink, you simply make lemonade, either freshly squeezed or you can get a premade option, slice lemons, and separate mint stems into smaller leaves for garnish. When you serve the drinks fill the glass half full with ice, pour over lemonade to where it is half full, top with 2 oz of Mint Julep Maker's Mark and garnish with a lemon slice and/or mint leaves.
To make these cocktails even better, I created some unique drink stirrers to use for this event. There are six different designs including, a first prize trophy, a prize ribbon, horse shoe, trotting horse, standing horse, and a horse head. They come in white and gold mirrored acrylic.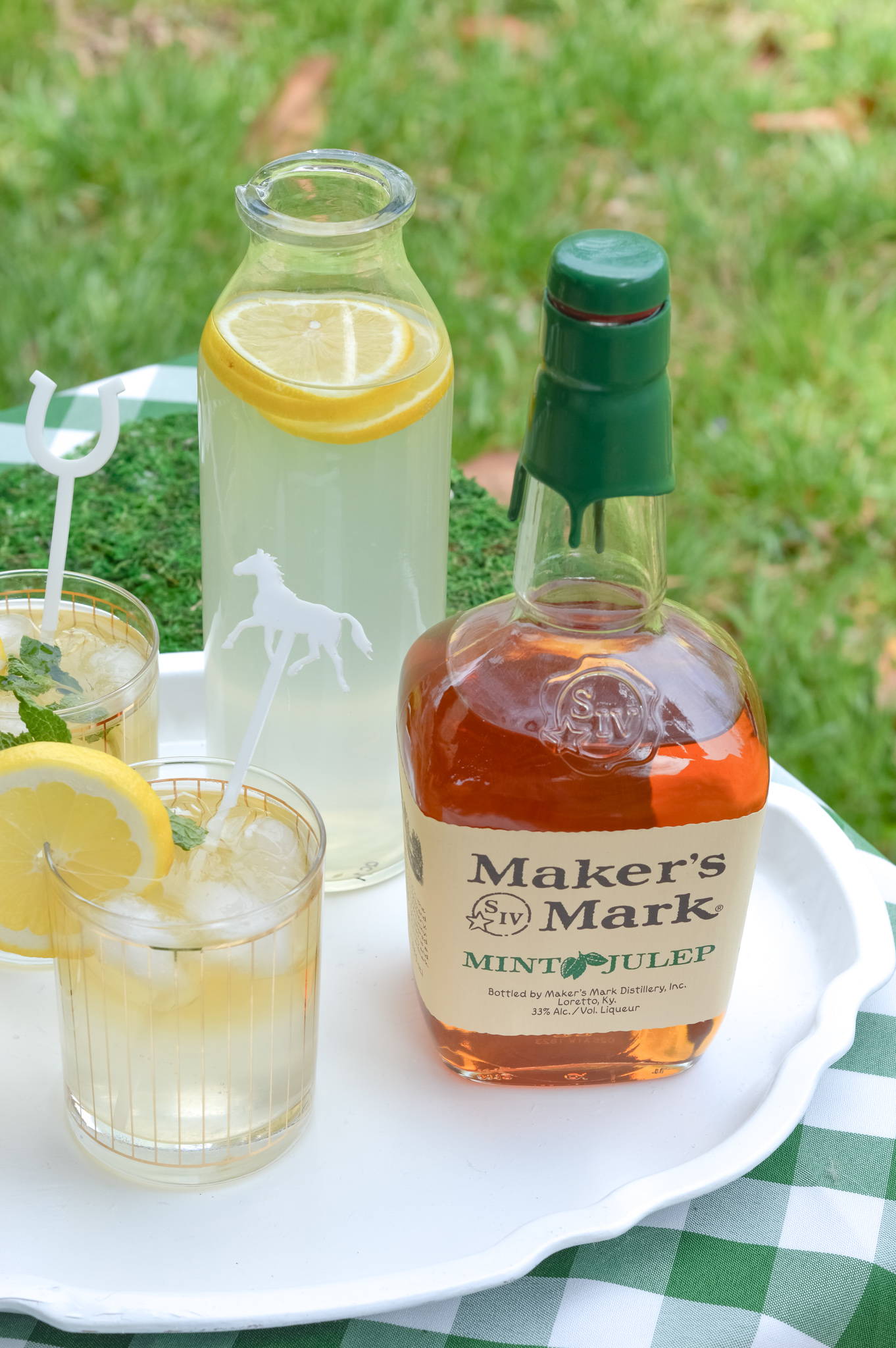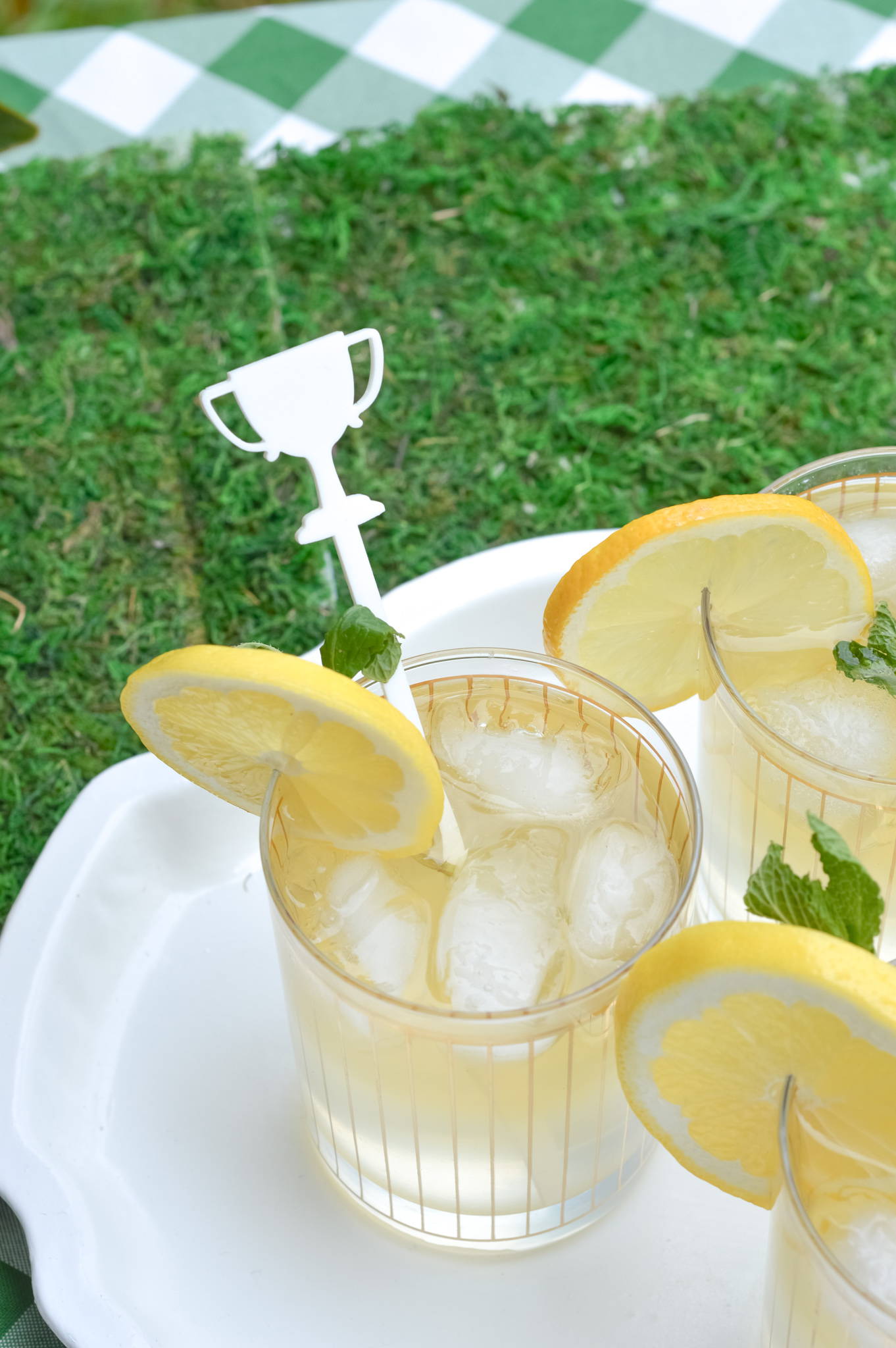 Fun Fact: Nearly half a ton of mint is served with Mint Juleps at the race every year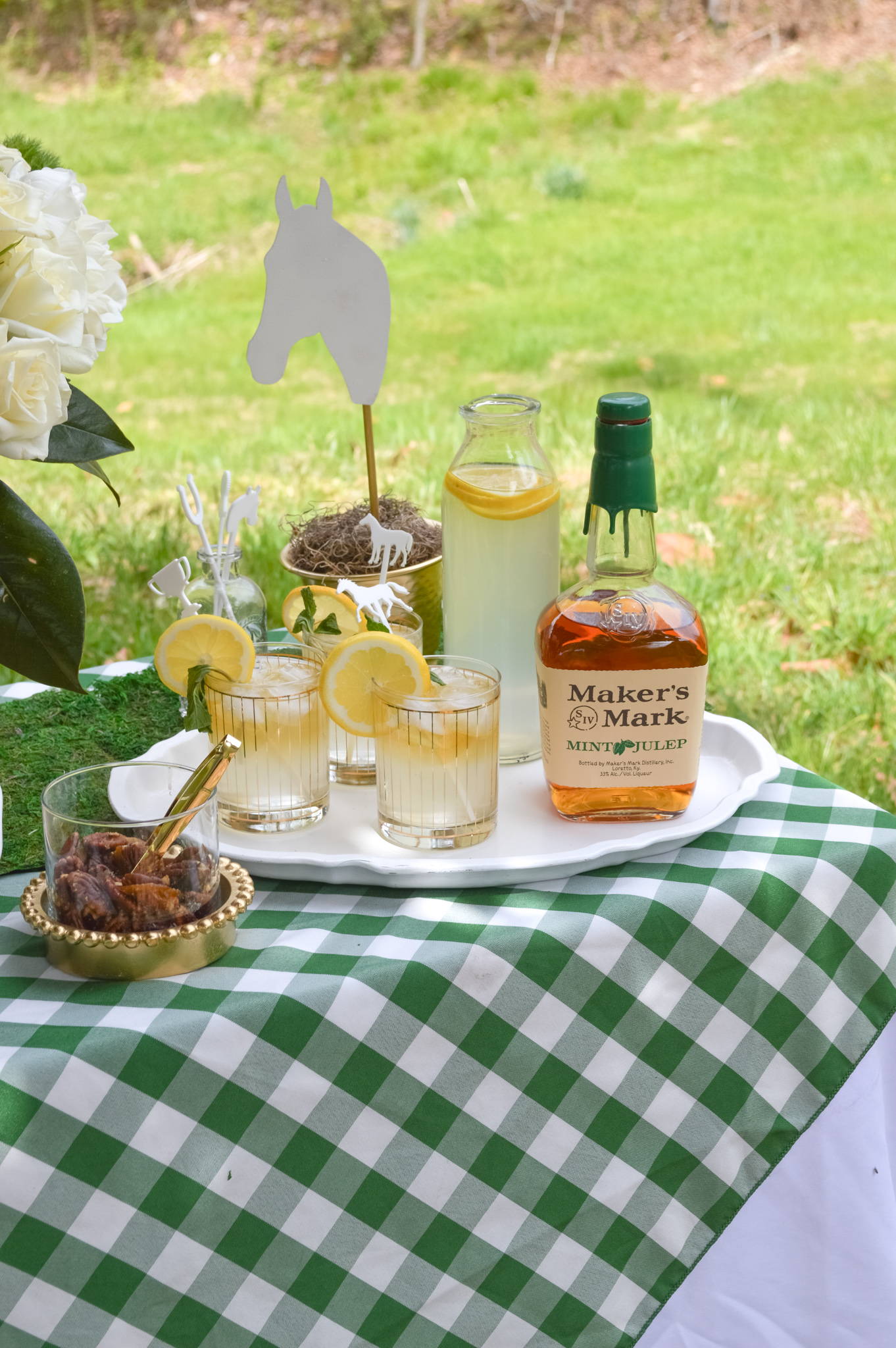 Since the Kentucky Derby race is short and entertainment is focused around a TV I decided to keep all the goodies on a small table with one main centerpiece and other small details. I chose this vase because the shape is similar to the first prize trophy and arranged the flowers combining real and artificial to use some of what I already have. I am all about going all out for a party but sometimes I enjoy getting creative by using what I already have. The faux flowers were from Afloral and I chose white roses from the local florist shop. Did you know that the rose has been the official flower of the Kentucky Derby since 1904 and there are 400 roses in the winning horse's garland?
For the small details I decided to use the base of some boxwood topiaries that stay on the living room mantle but changed out the boxwood balls for white silhouette horse heads. I thought this would be a simple and tasteful way to bring horses into the decorations.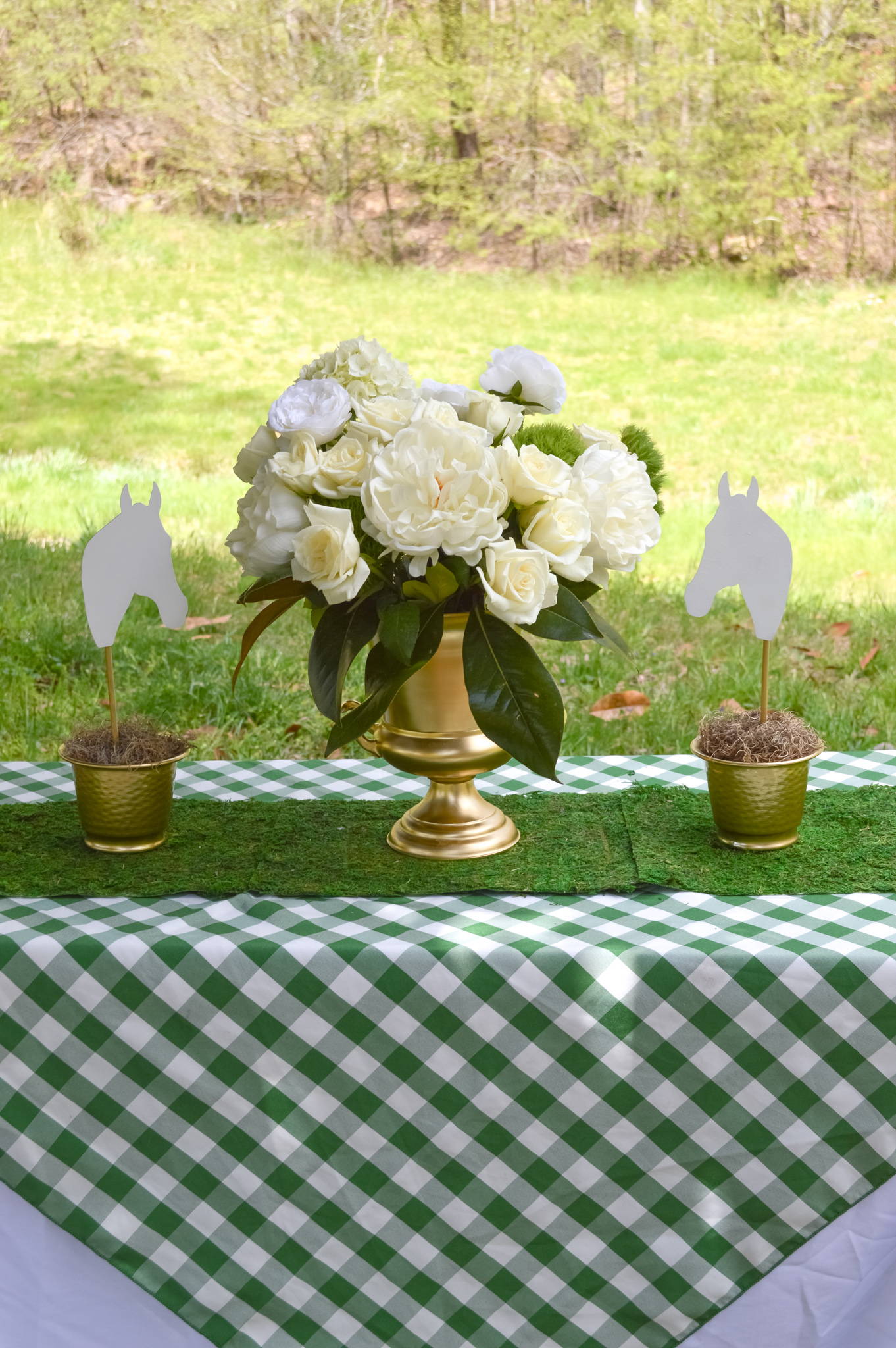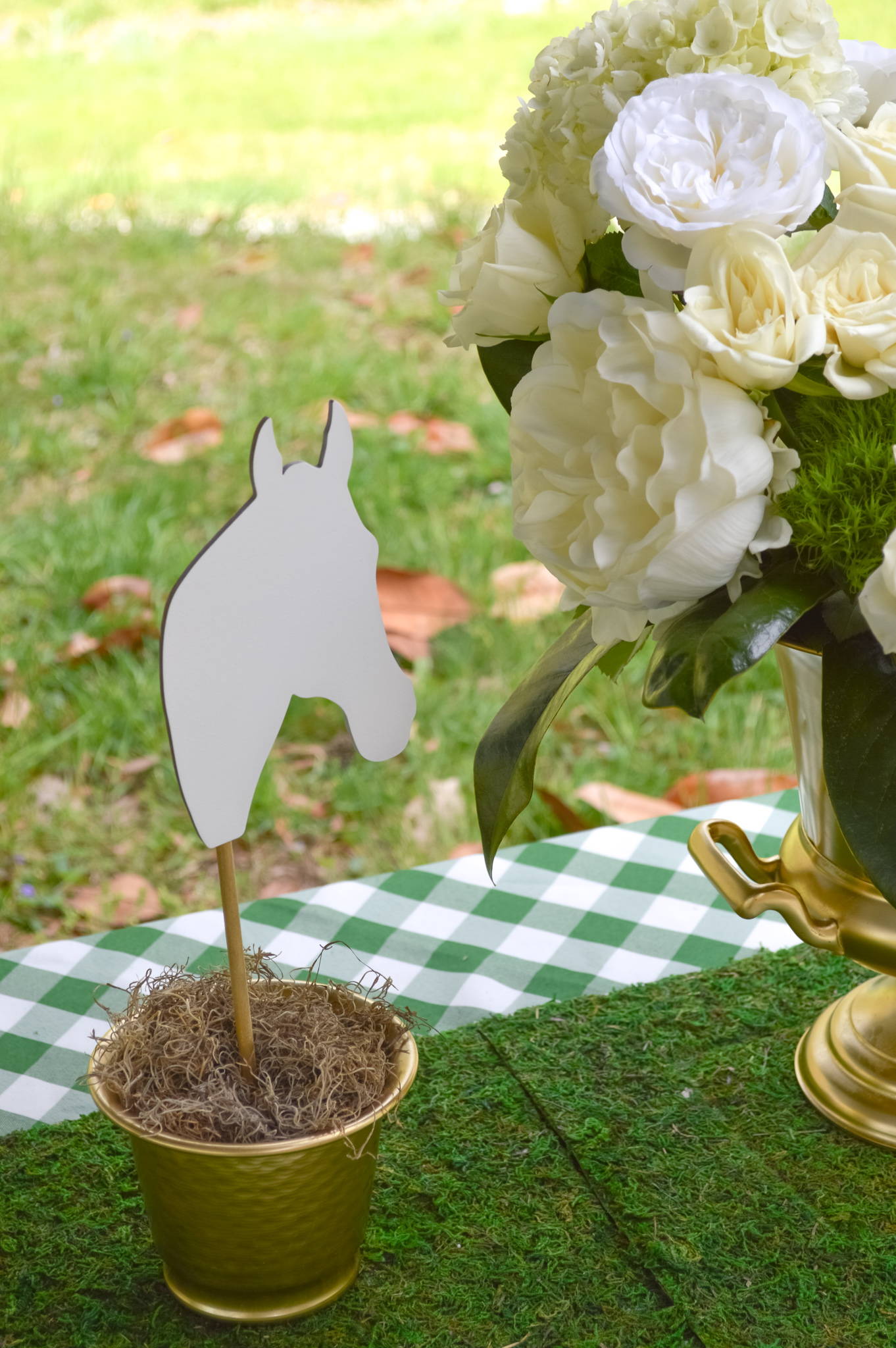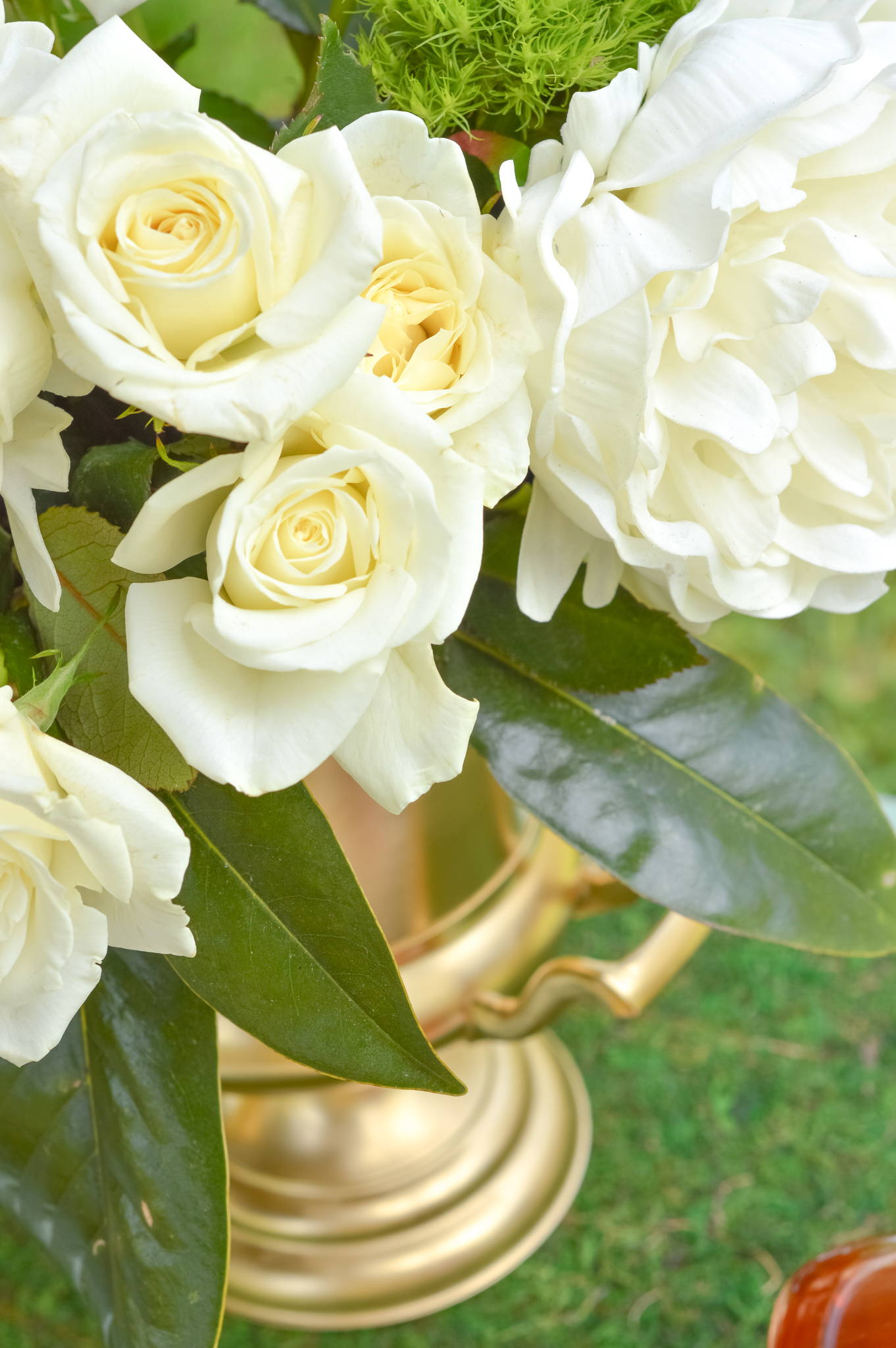 The last item of business, my third favorite part of any party, the food! My first and second favorite are the memories made and the decorations. Again, since the party is small I kept the food spread to just a few items. These included "Brown Sugar + Brown Butter Derby Pecans" by The Savory Pantry (recipe here) and my homemade chicken salad served with french bread. My chicken salad is a little different than most because I am not a fan of celery so instead to give my chicken salad a crunch I use apples and chopped pecans.
Since I chose a Mint Julep Lemonade as the party drink I did do a small Mint Julep Bar to give others a chance to try a traditional Mint Julep if they wanted to. For this I used Woodford Reserve mini bottles, mint leaves, and included the gold set of Derby drink stirrers.
I decided to use the "Sip Sip Hooray" cocktail napkins sold in my shop because of how relevant it is to the race. Not only is it green to match the color scheme but since the event is so short you only have time for a few sips then you shout "hooray" for the winner!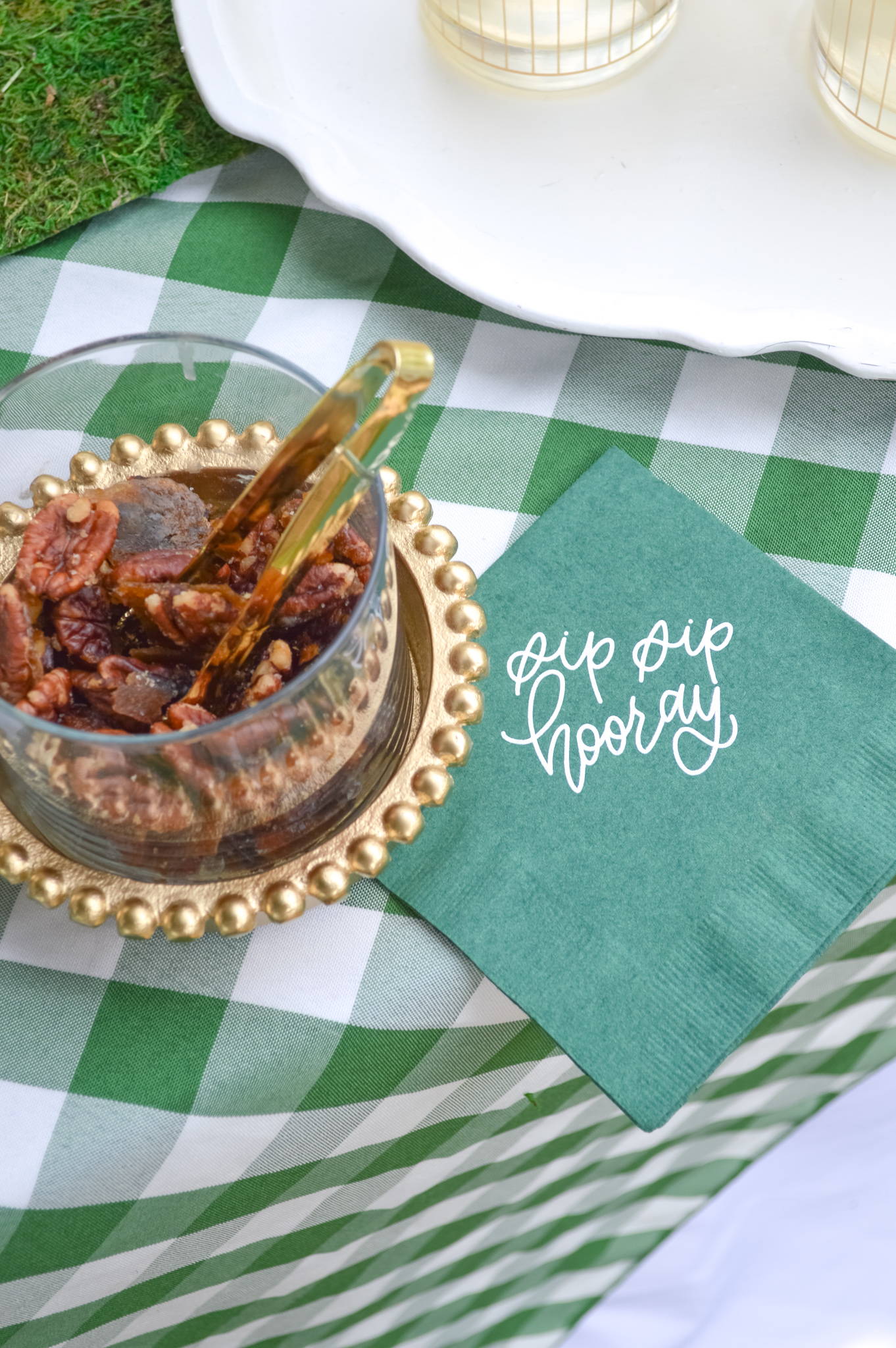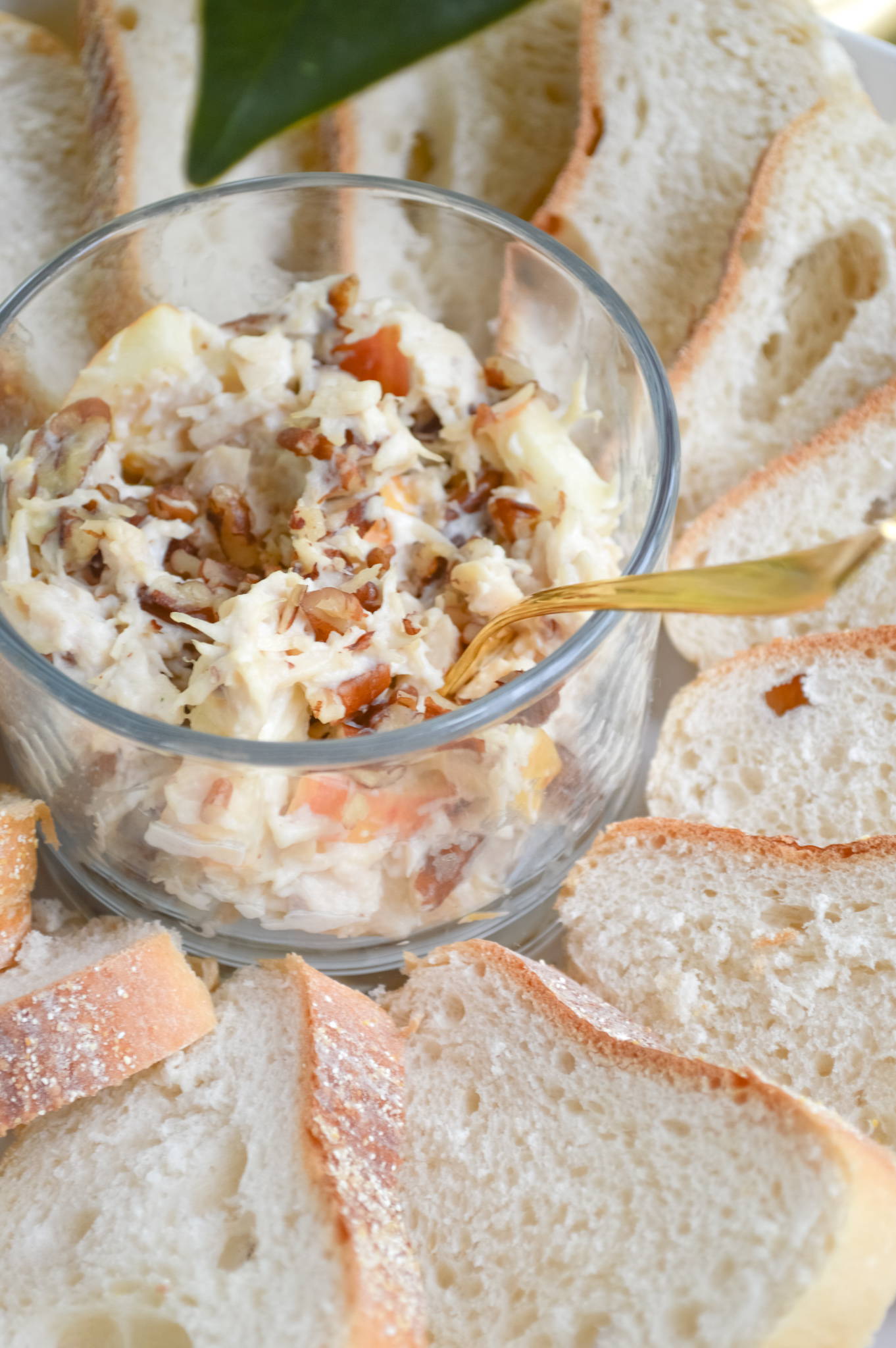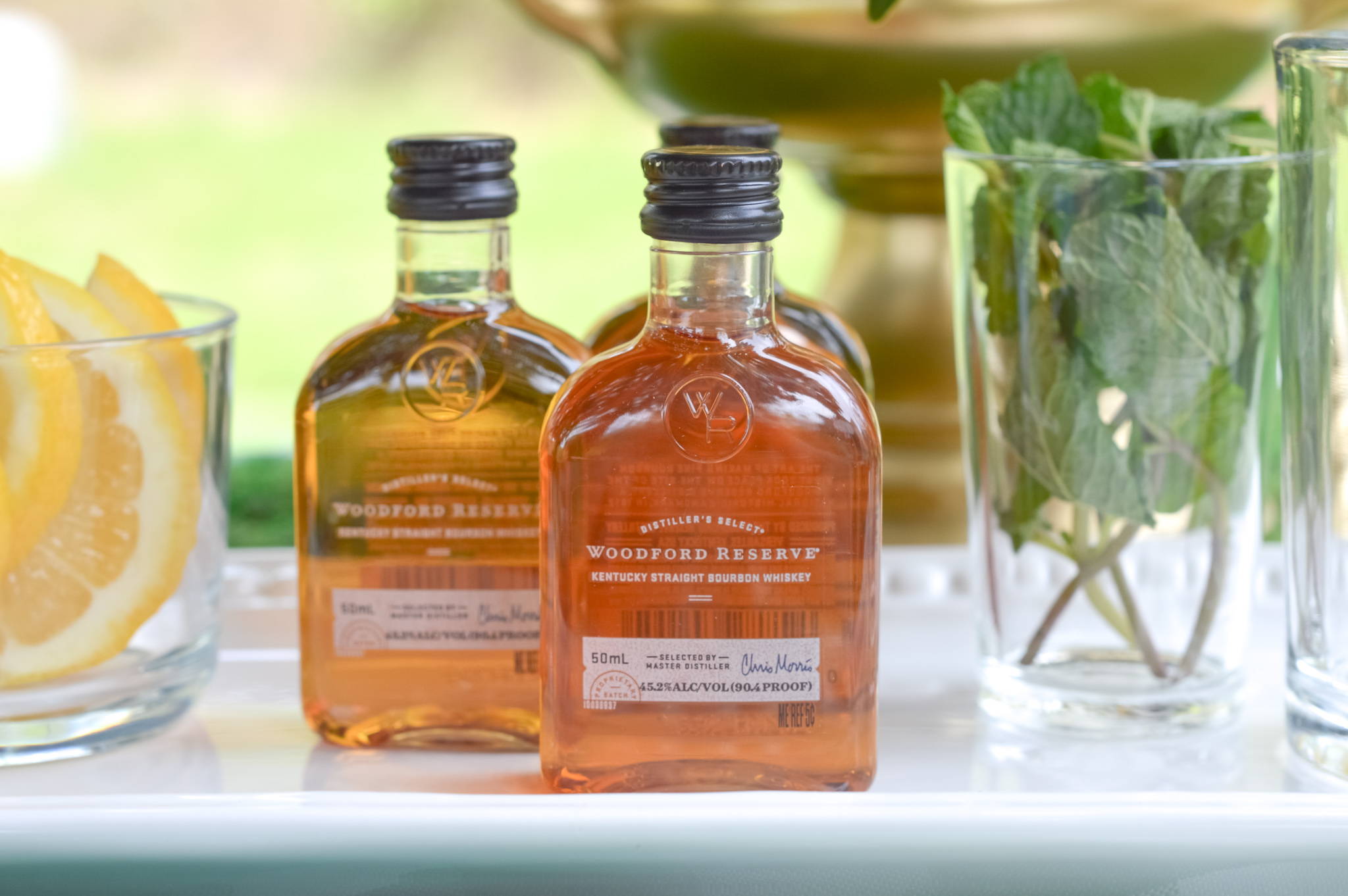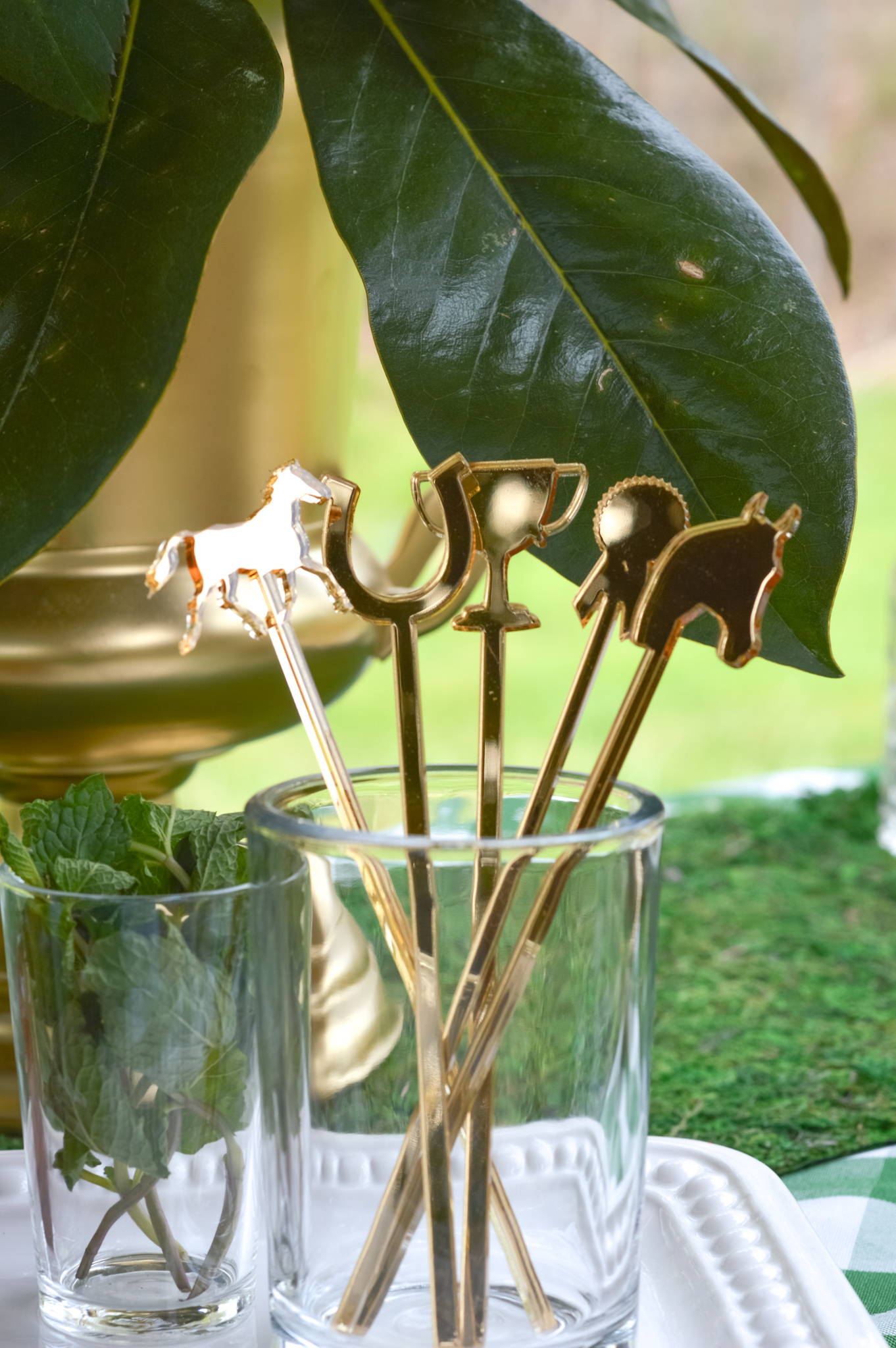 With the tips and examples in this blog you are sure to host a Kentucky Derby party that your guests will never forget! You might even get signed up to do it again next year.
If you are looking to create a Kentucky Derby Mini party just like in this blog, make sure to shop the Pep & Pop products below! You can buy both the drink stirrers and napkins each individually, or in a party pack with a discount. These items will ensure your party wins the race!