I don't know about you but when I think of red, white and blue the first thing that pops into my head is Firework by Katy Perry and it makes me want to light up the night on the Fourth of July! That is exactly what I am going to help you do. Using the following food guide this Independence Day and you are sure to have the best party on the block!
For our Independence Day celebration this year I decided to arrange our party in a more cocktail style to keep things simple. With a busy weekend full of plans, a simple menu and decorations sounded good to me.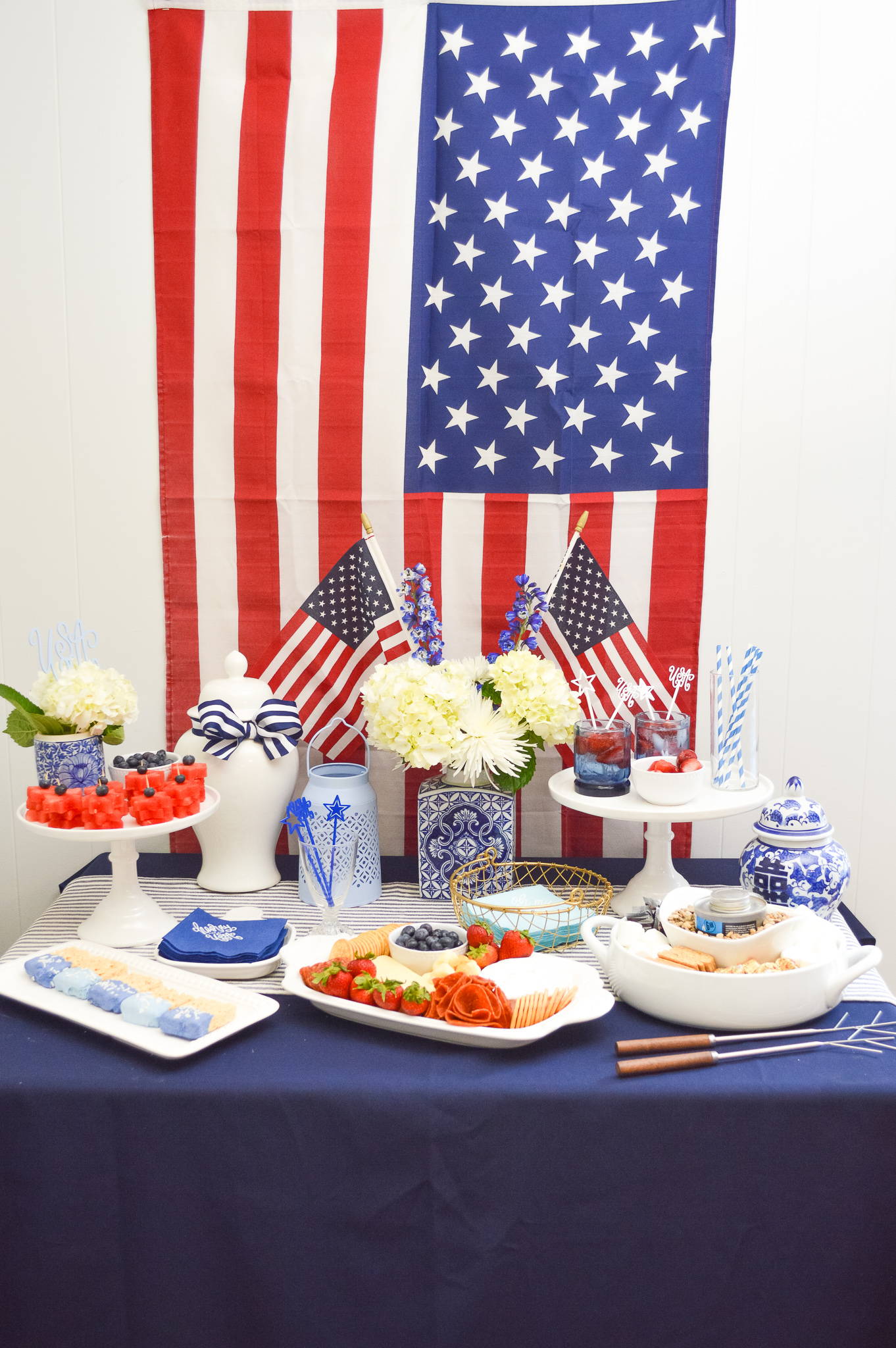 When it comes to food at cocktail style parties, I try to make sure I have three main categories, something salty/savory, something sweet, and something fresh. This helps me to plan the food out evenly and not have one type of food overpower the rest. Basically I need to make sure the party has more than just sweets because I have a huge sweet tooth but not everyone does.
We only have a few friends coming over this year for fireworks so I kept it to one of each food type, except for the sweets, we had two of those because why not.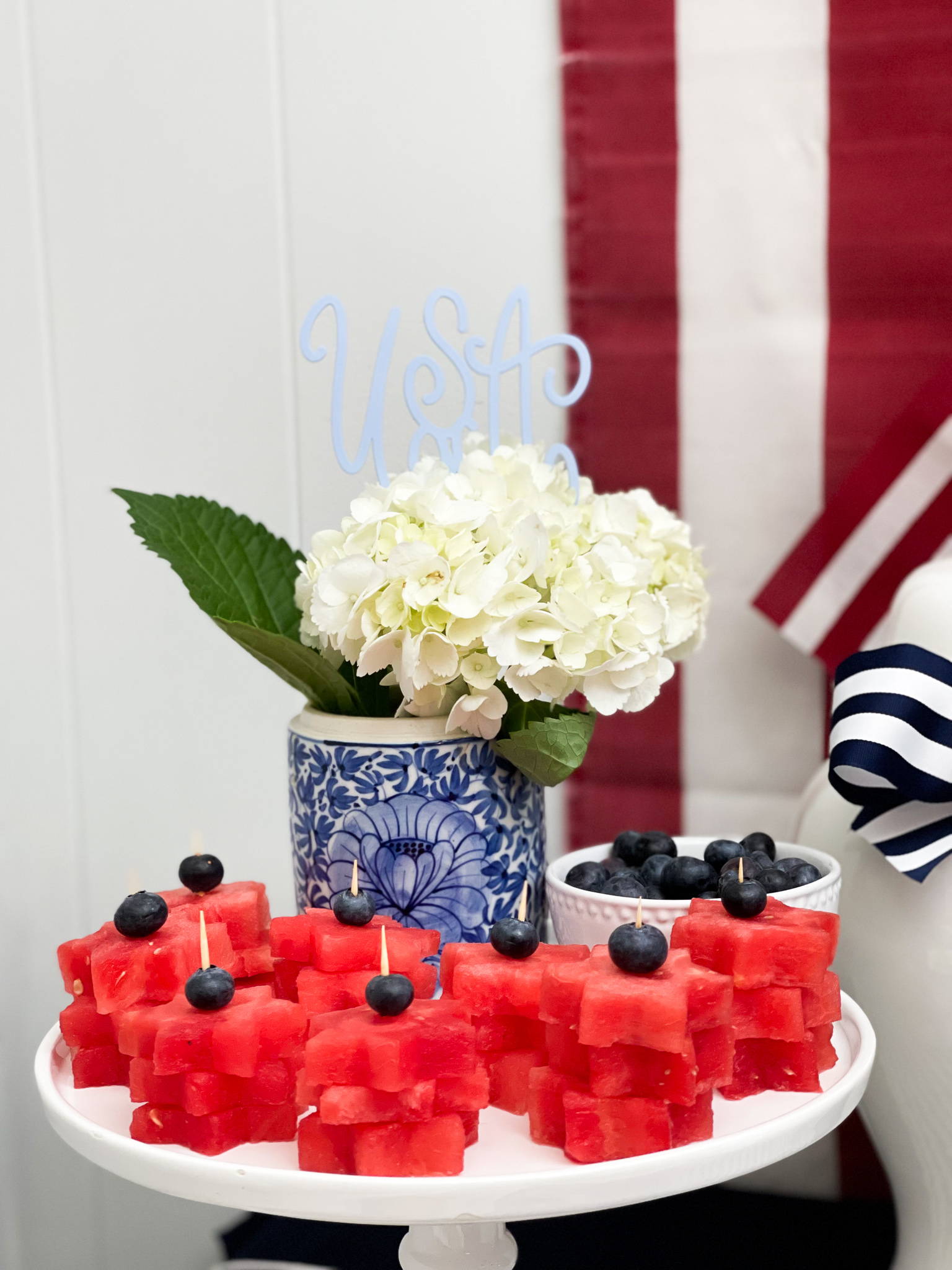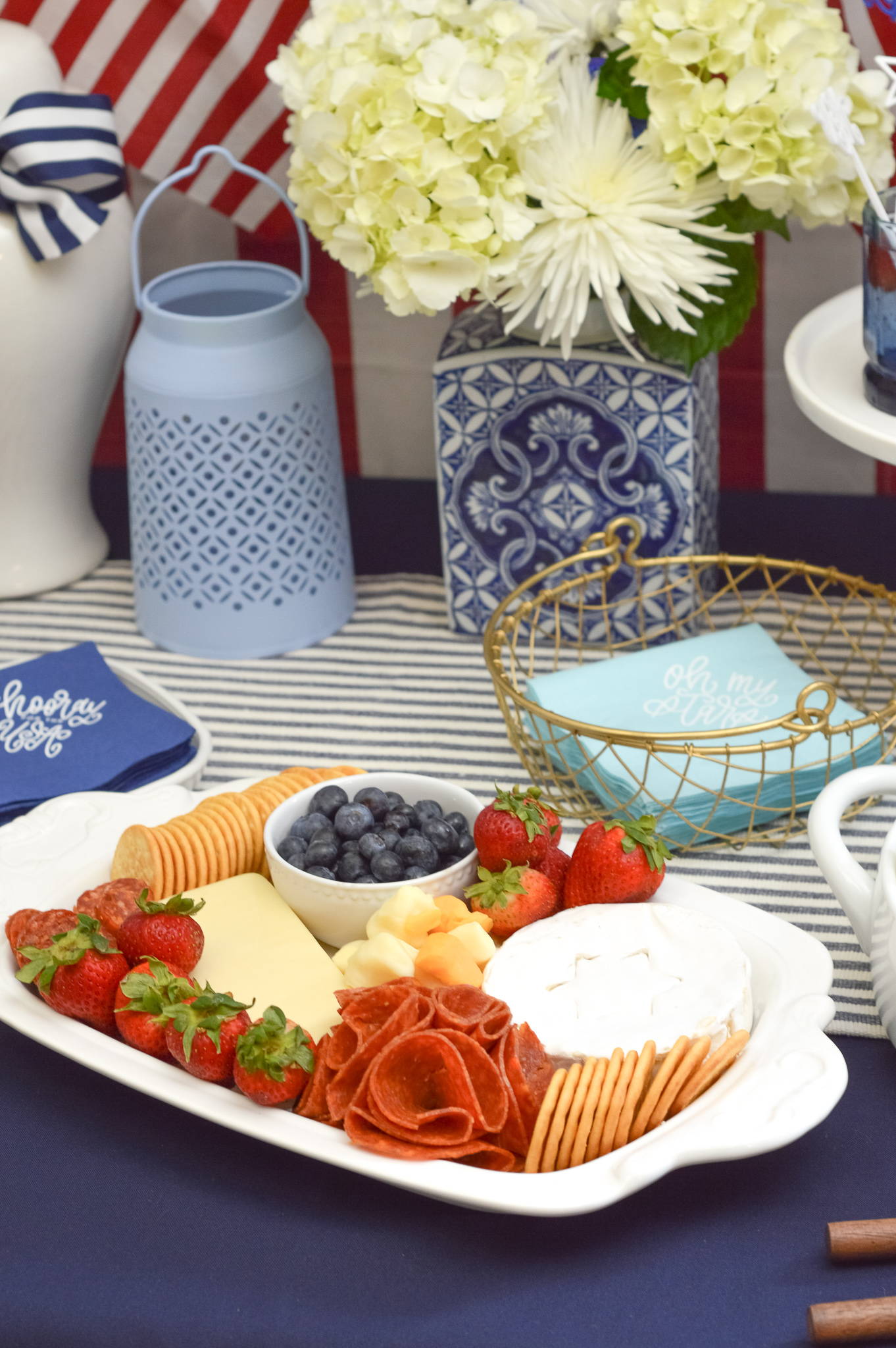 For the salty/savory dish I decided to go with a meat and cheese tray. This also allows for a larger variety of foods because the possibilities are endless. Although even though they are endless I try to keep it simple with basic cheese and meats because I haven't been adventurous enough to expand my cheese horizon. Are you intimidated by the wide cheese selection? I feel like it's like wine, you shouldn't pick it by the label but sometimes you just have to shoot in the dark until you find one you like.
Some other salty / savory dishes to consider are
Chicken salad pinwheels
Spinach artichoke bites
Bacon cheese ball with crackers
Pull apart garlic bread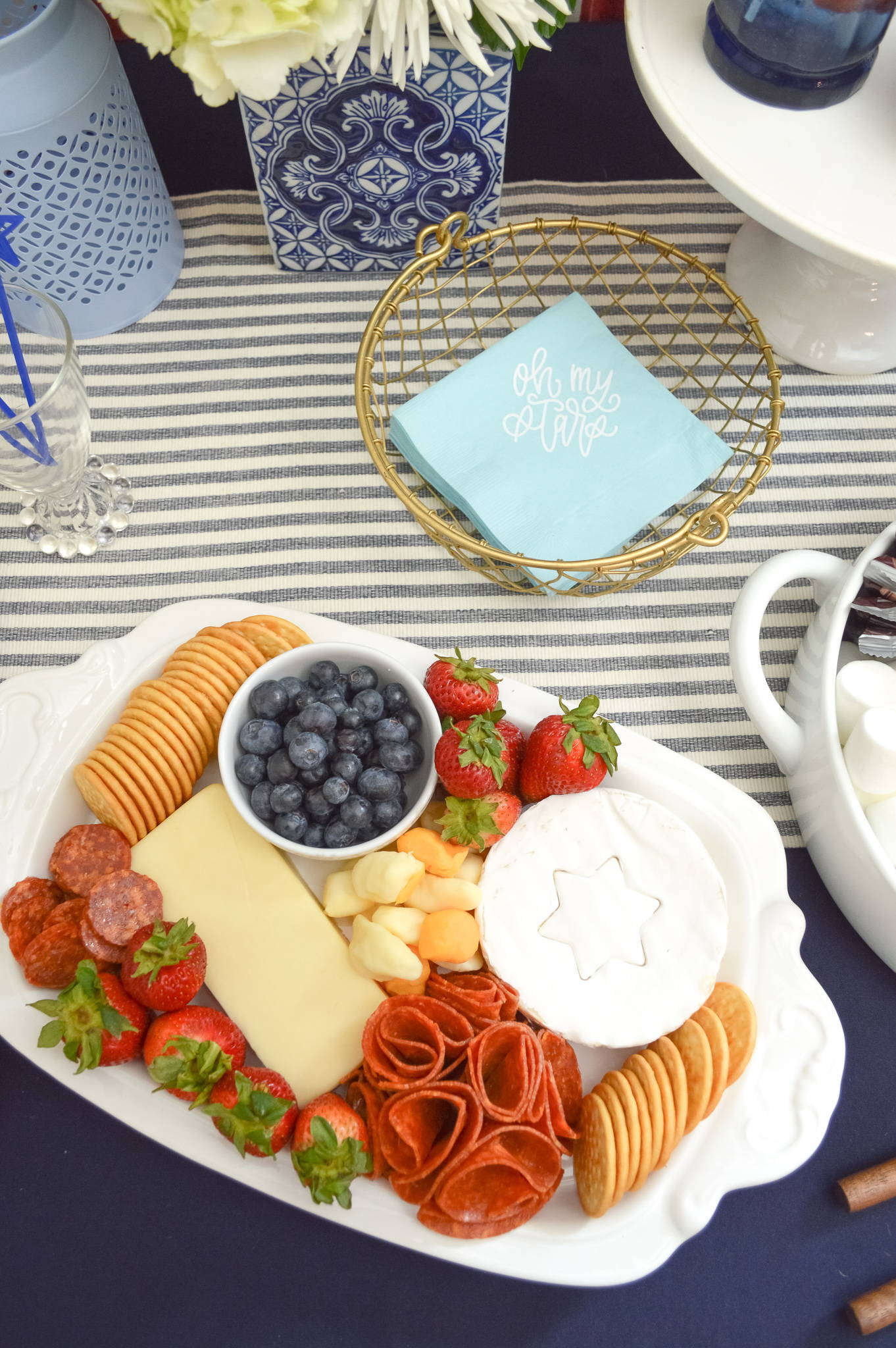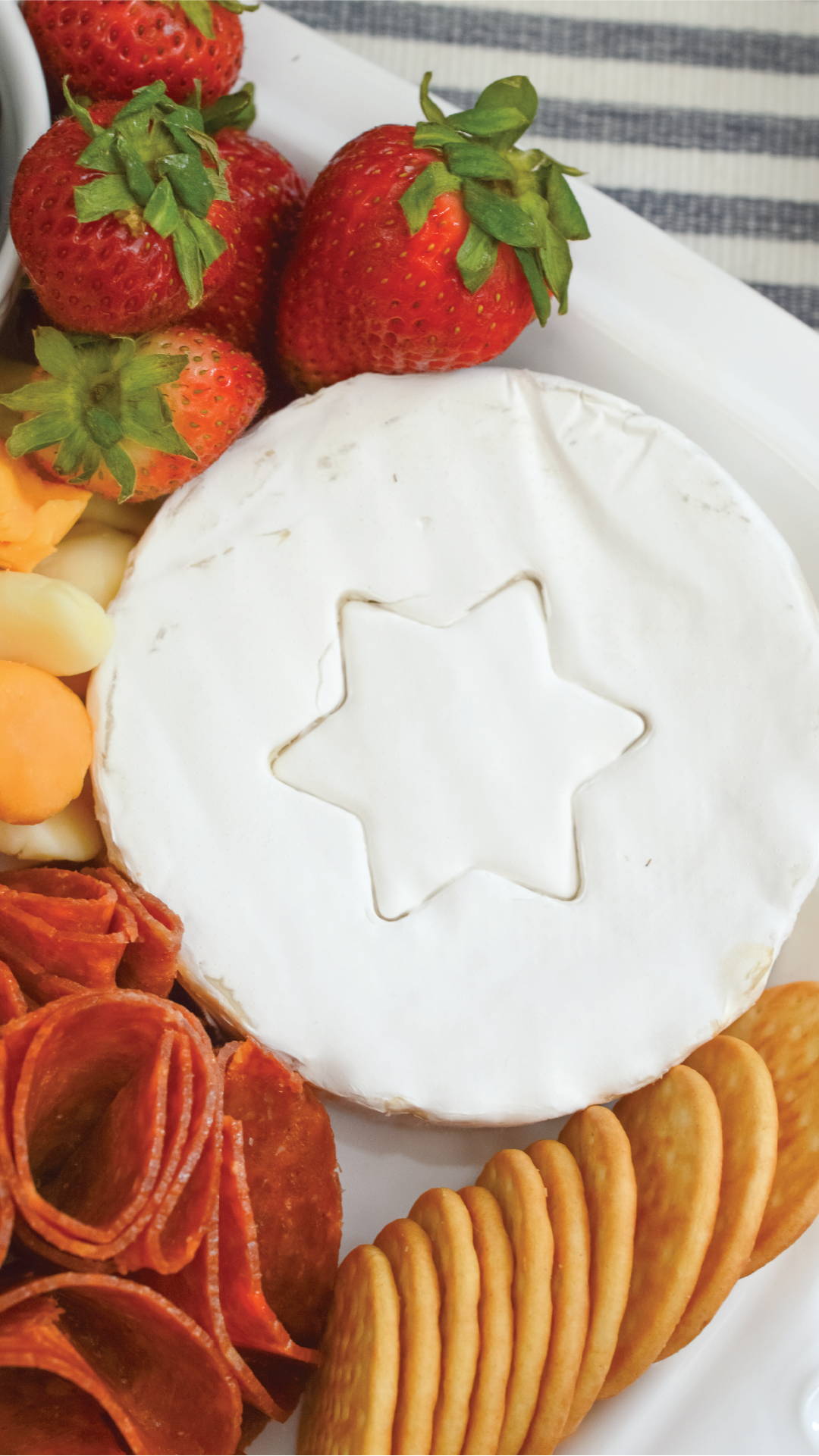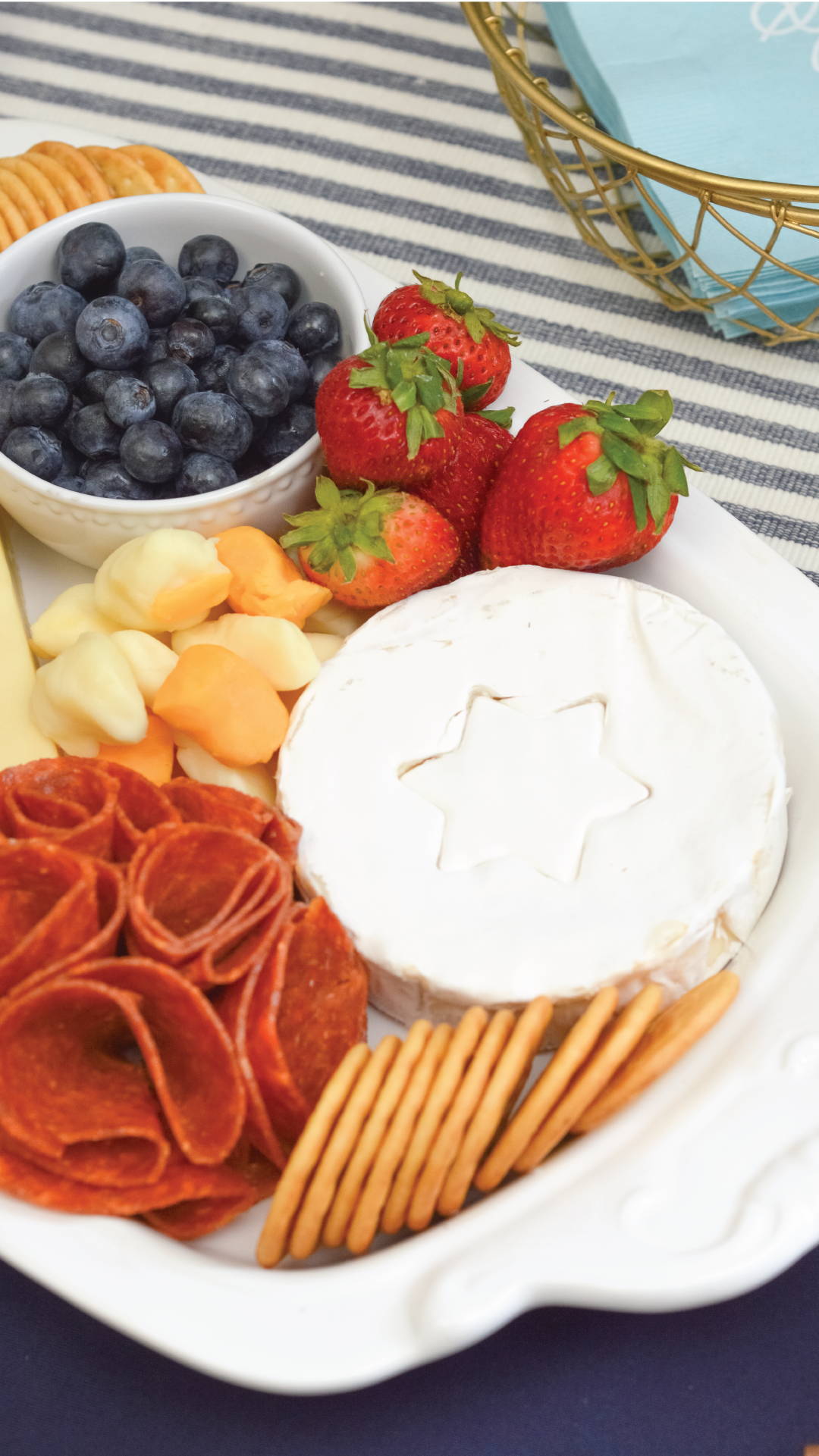 Next comes the sweet stuff. Like I said, I decided to do two sweets because, well I just wanted to honestly. For me, it's not the Fourth of July without s'mores so I created a simple s'mores tray that doesn't require a big bonfire.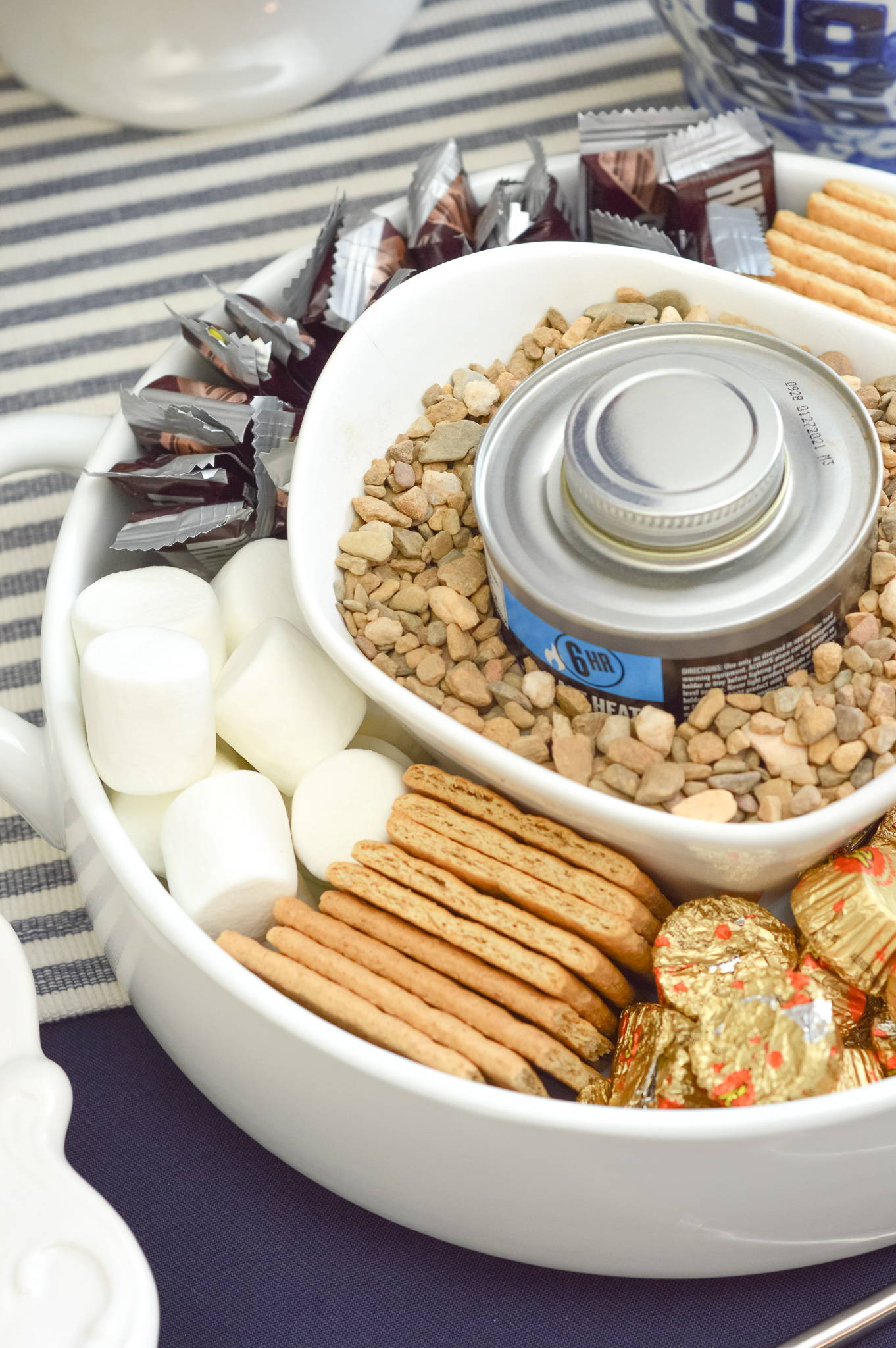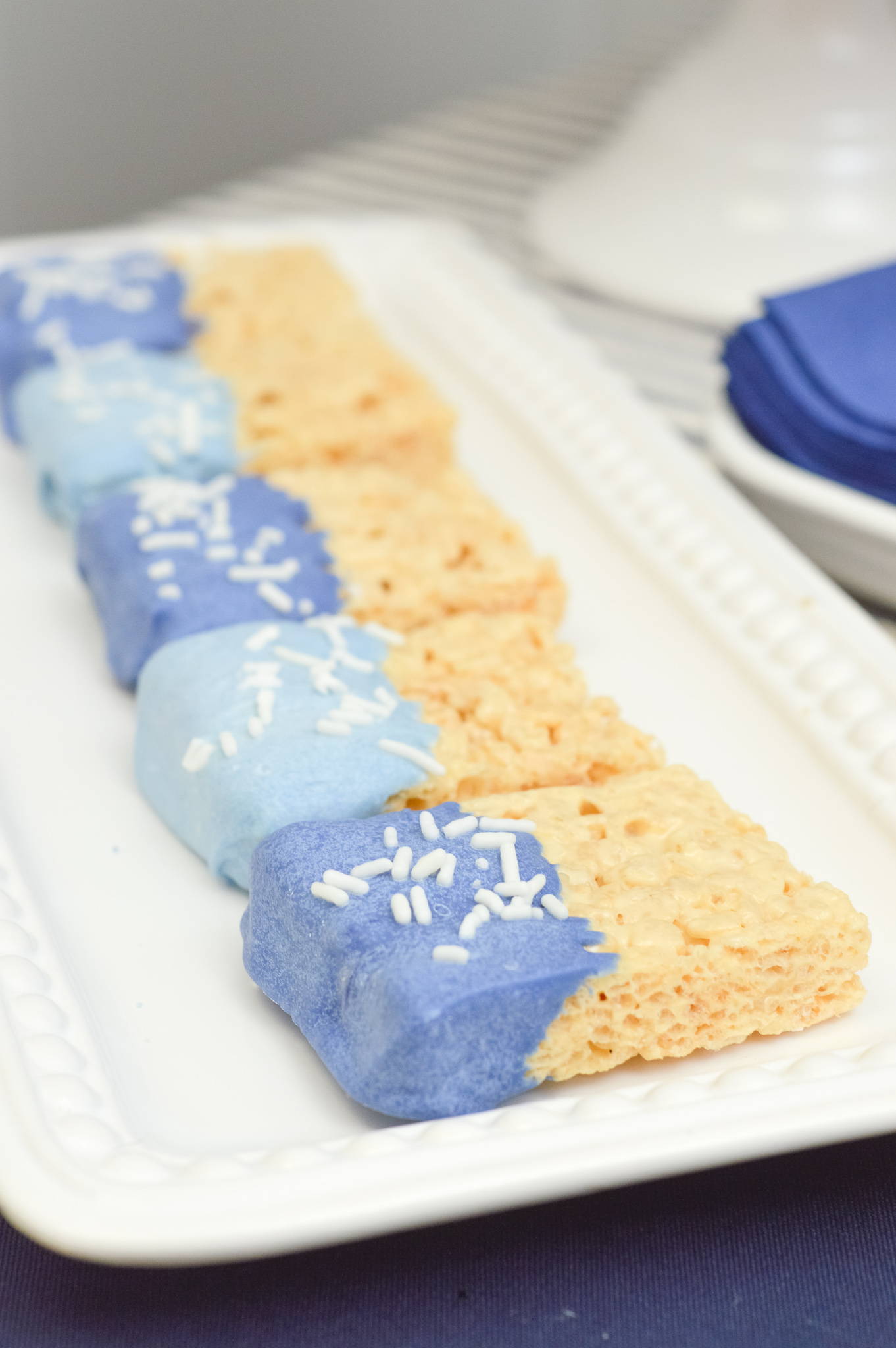 I also made these halfway homemade Rice Krispy Treat Pops to be a little patriotic. All you do is take premade Rice Krispy Treats, insert a skewer, then dip half of the treat in white chocolate that is dyed blue. Lastly you top with sprinkles. If you want to give these goodies as a gift download some "Made in the USA" gift tag here.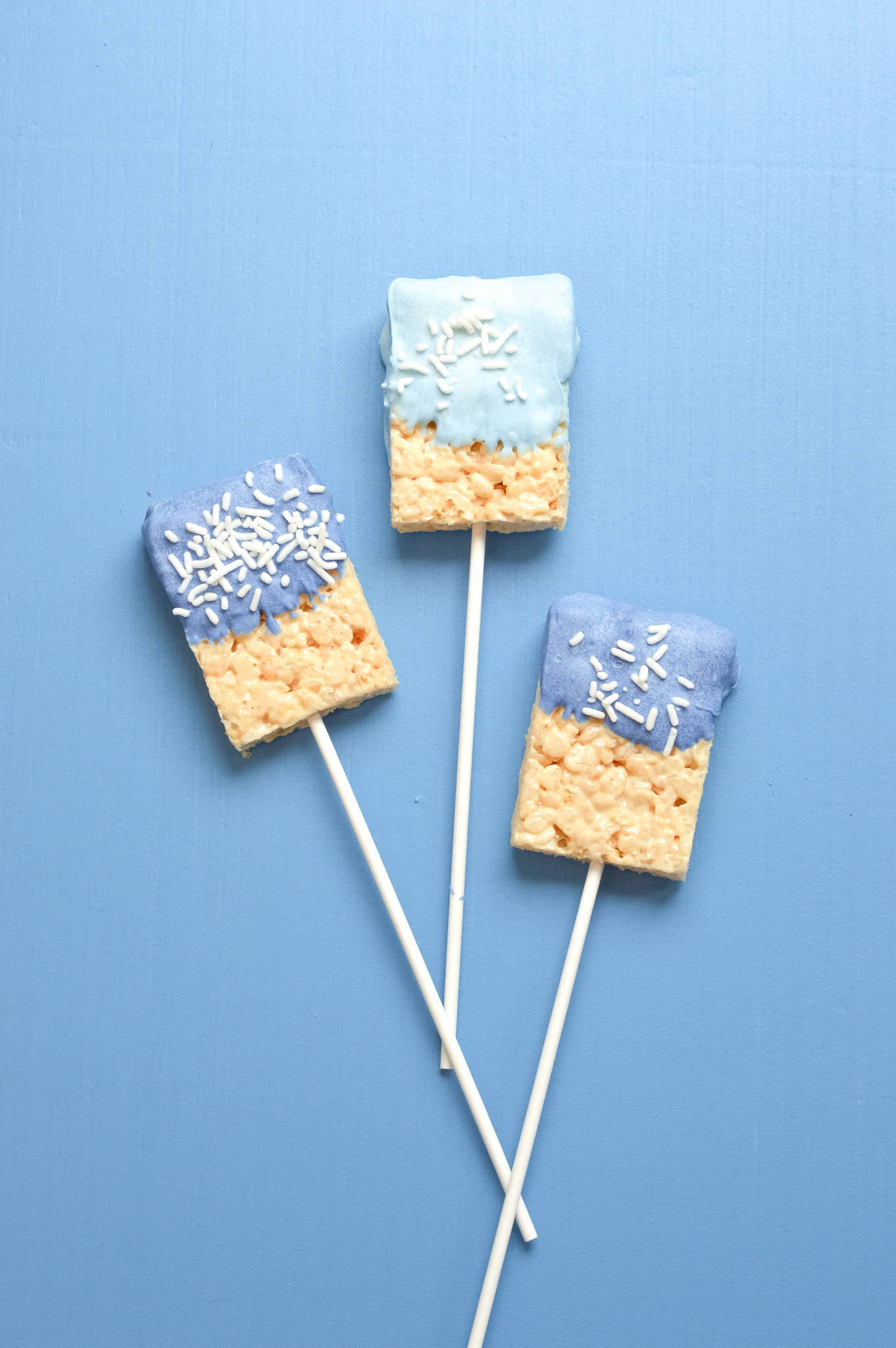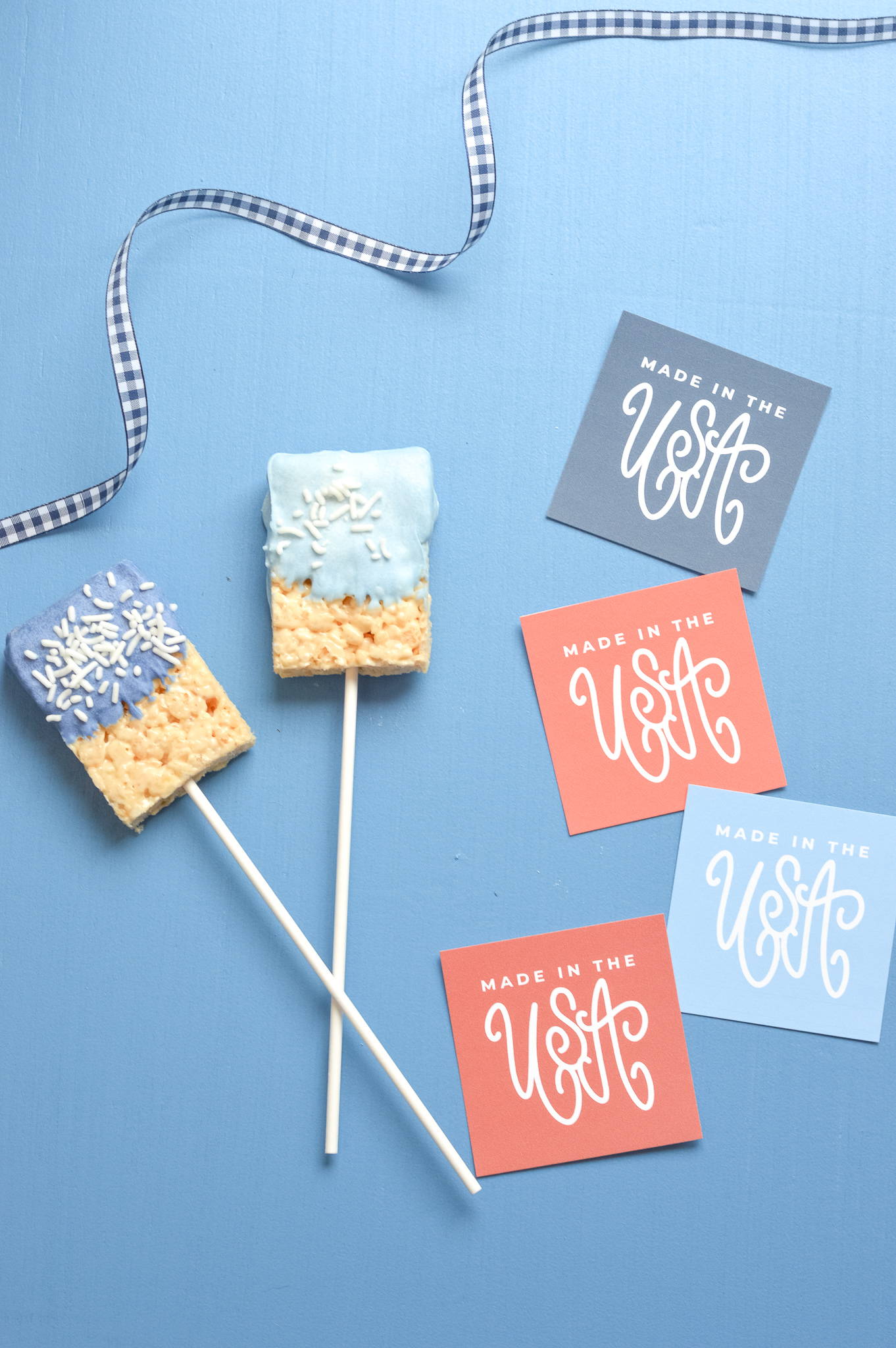 Some other sweet items to consider are
Cupcakes

Cookies
Sweet Party Mix
Cake truffles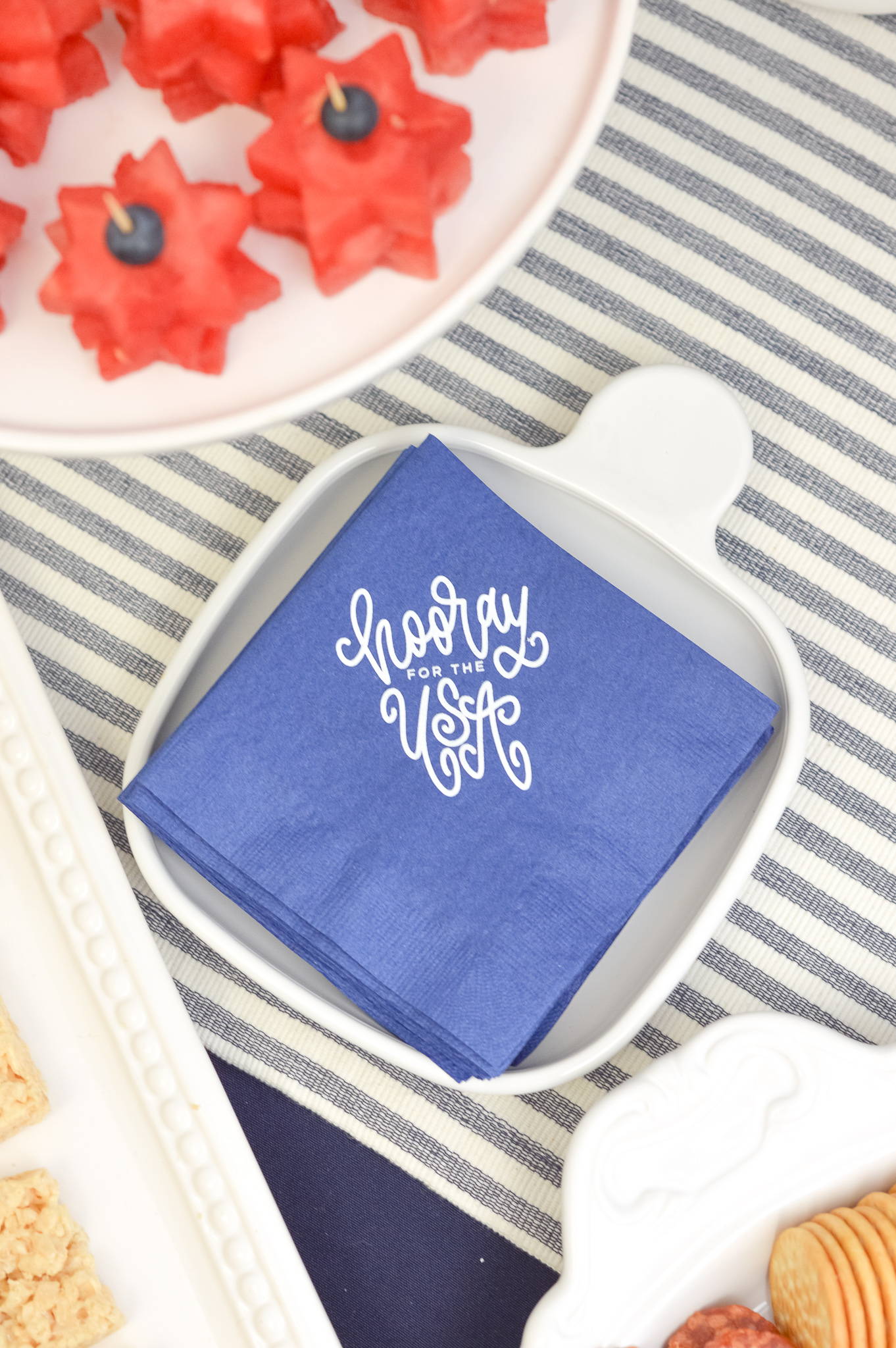 Then to keep things simple with the fresh food category I sliced watermelon and used a star cookie cutter to make a festive fruit stack. I layered three watermelon stars on a toothpick then topped it off with a blueberry.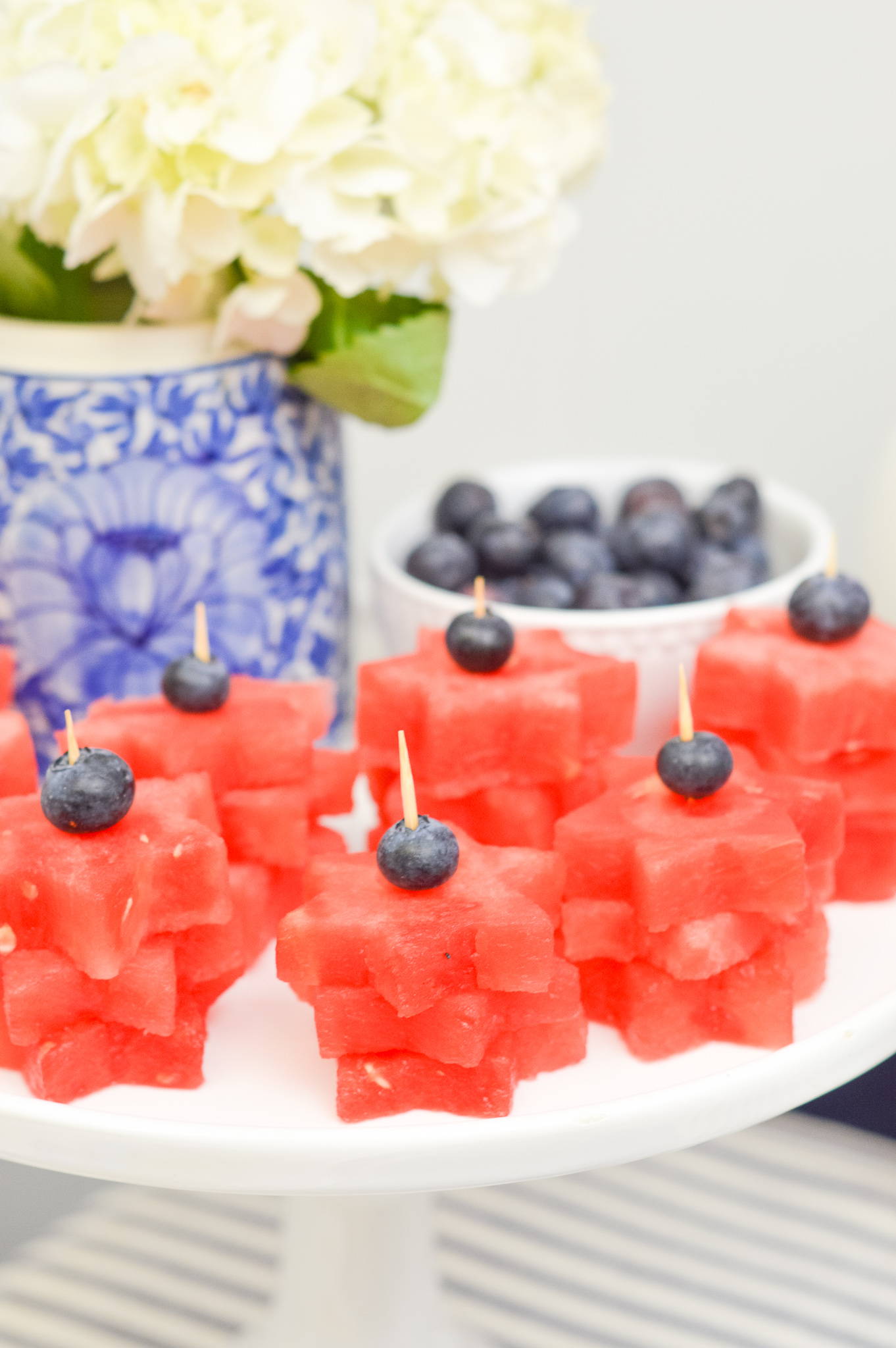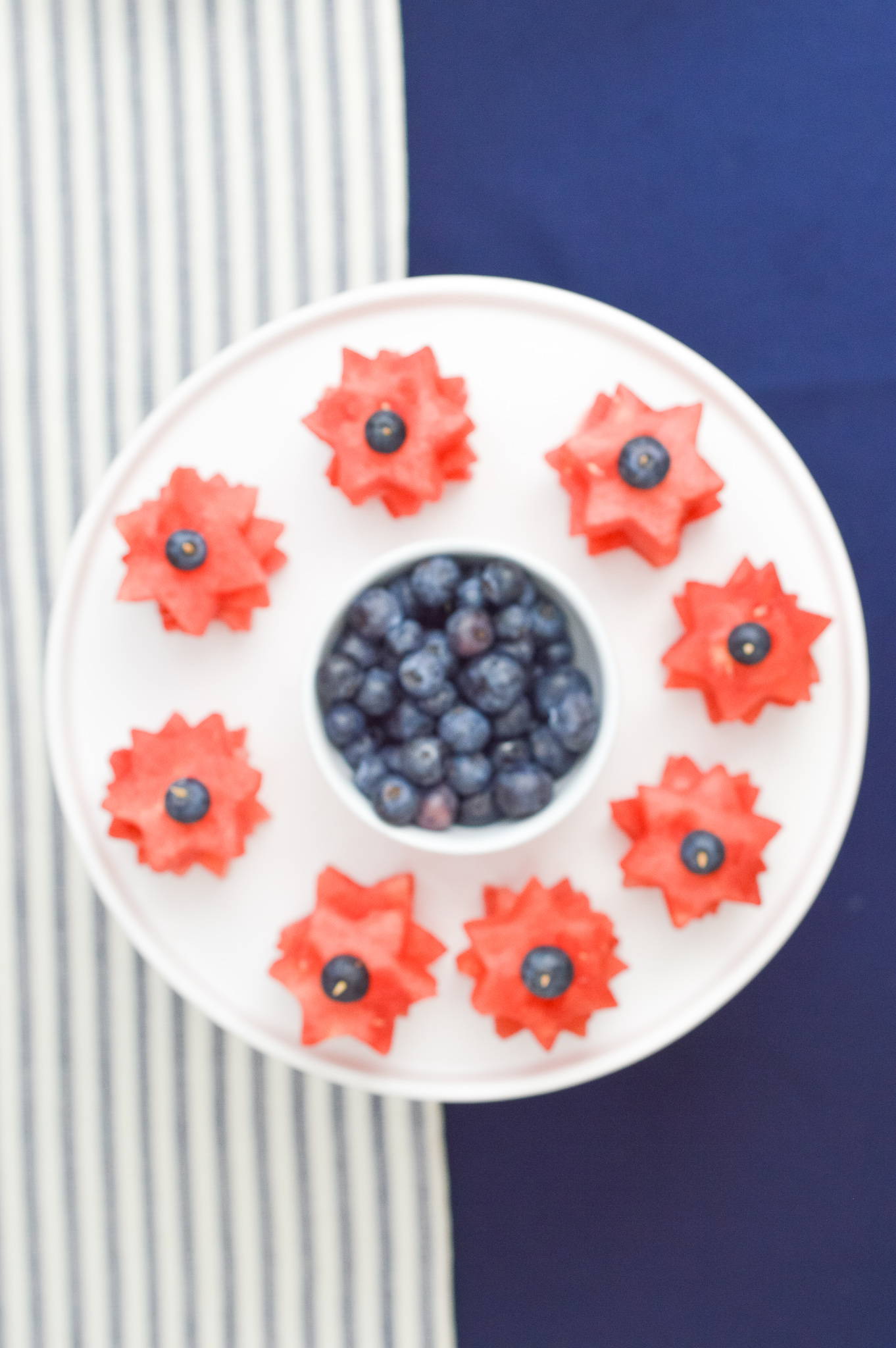 Some other fresh fruits to consider are
Chocolate covered strawberries
Fruit kebab made with blueberries, bananas and strawberries
Fruit salad with blueberries, raspberries, apple chunks and mini marshmallows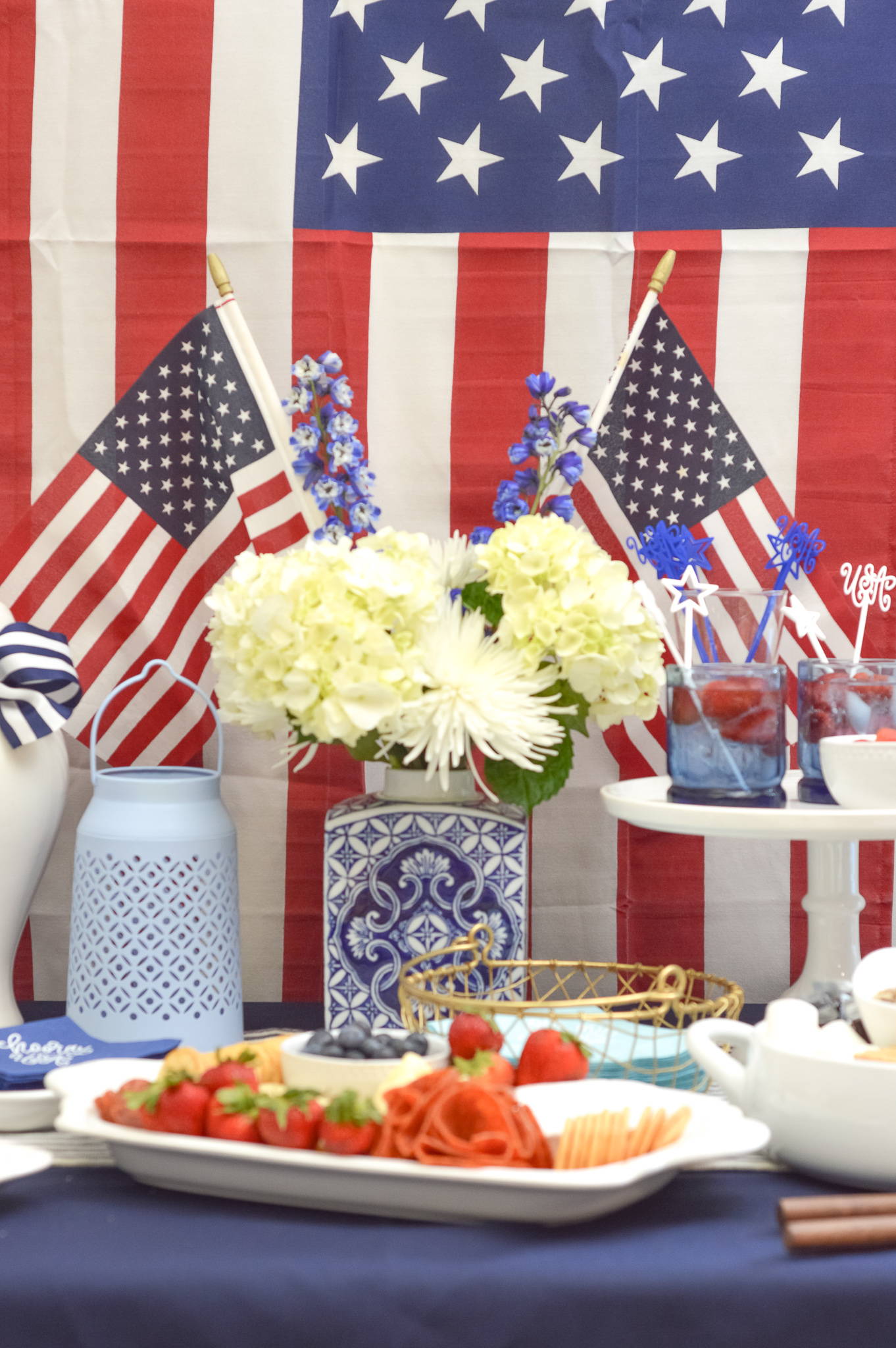 With these three fruit types your party is sure to be the best on the block or the talk of the town!


If you are looking for even more ways to throw a unique patriotic party check out these party goods!