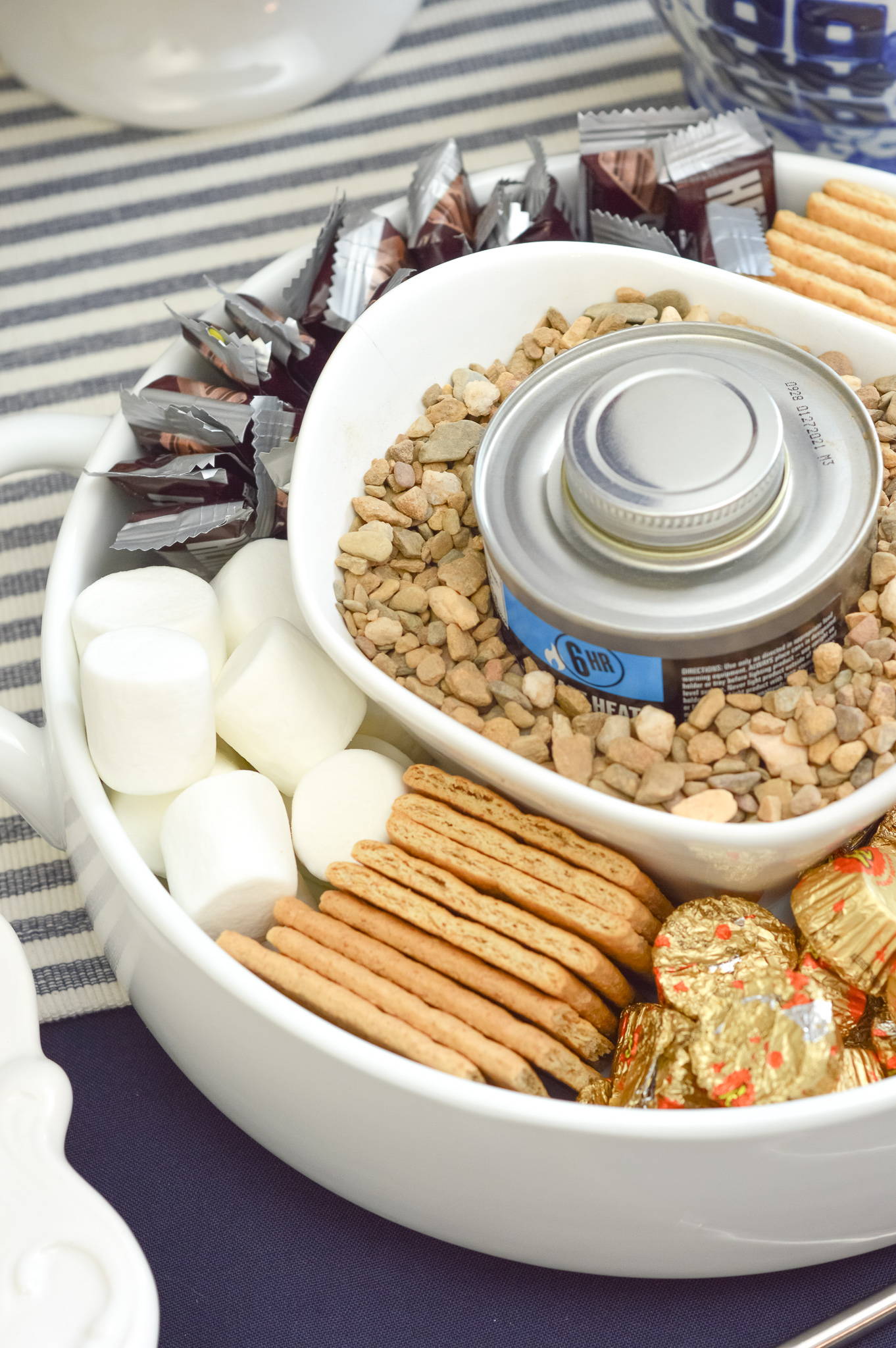 This Fourth of July I kept things simple and decided on a cocktail party style with simple foods and decorations. You can read more about my Independence Day party food guide here. With that in mind and how unpredictable the weather can be I decided to get a little creative with dessert. I made an indoor s'mores bar that was the talk of the party!
Below are the steps I took to create this unique dessert that brought such joy to our guests.
To start the board I gathered a few materials and ingredients listed below.
Small bowl - make sure it fits inside of the large dish

Sterno Canned Heat - typically used for food services

Rocks or Marbles - something not flamable

Candies such as Hershey's or Reese's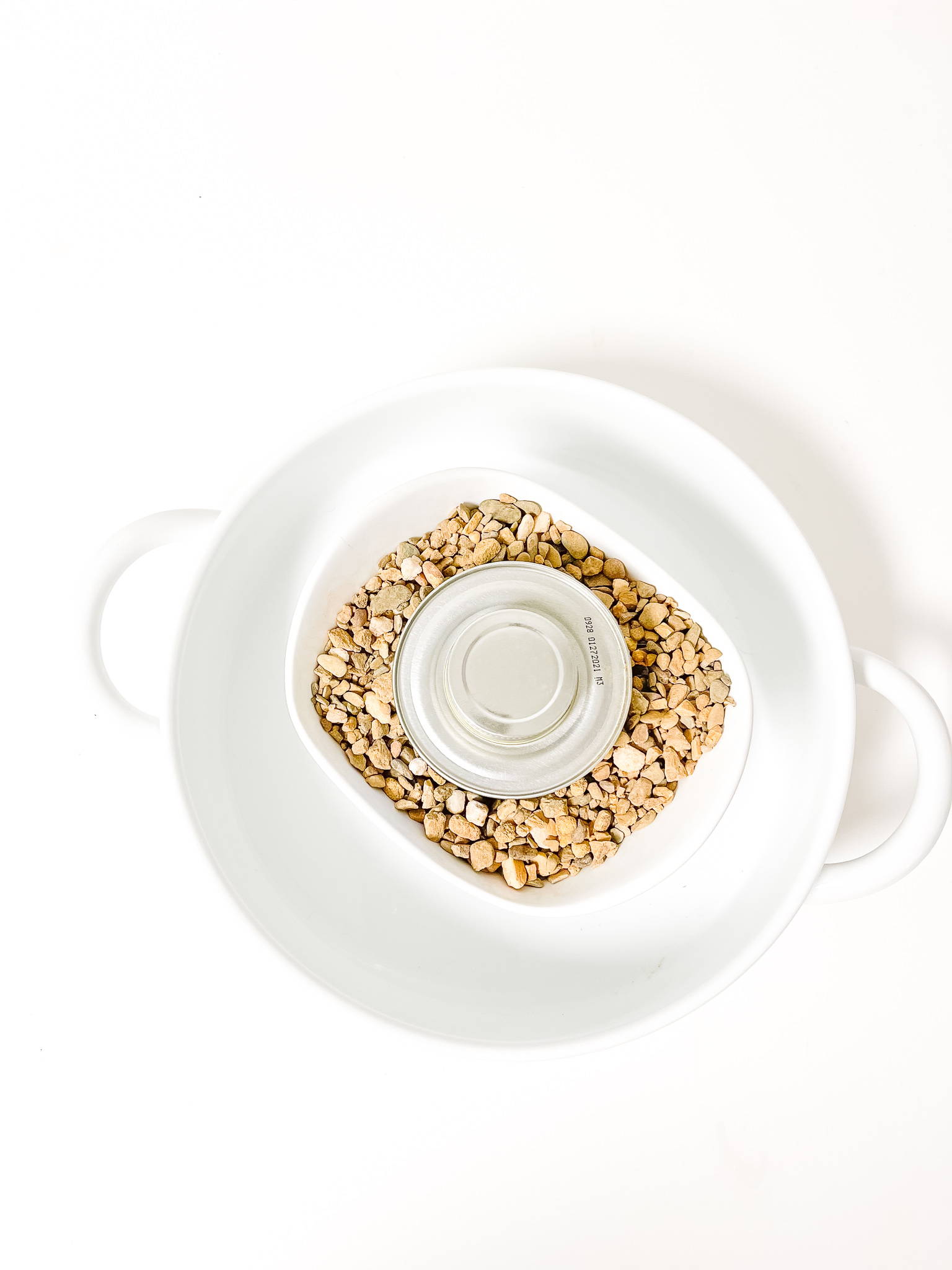 Start by gathering your two dishes, a larger one then one that is smaller and will fit inside. When deciding your dishes keep in mind how many s'mores you will likely be making to determine how wide the dish needs to be. Also with the smaller dish, you don't want one that is too much bigger than the Sterno.

Please note that a Sterno Canned Heat source is safe for roasting food. The ethanol gas in the container burns clean but if you are looking for something specific for roasting marshmallows inside check out this type of Sterno instead here.
Next fill the bowl about half way, depending on how tall it is, with your rocks or marbles, either will work as long as they are not flammable, and put your Sterno on the rocks. Then fill around the edges to get it snug and secure. Once that is ready, place it inside the large dish.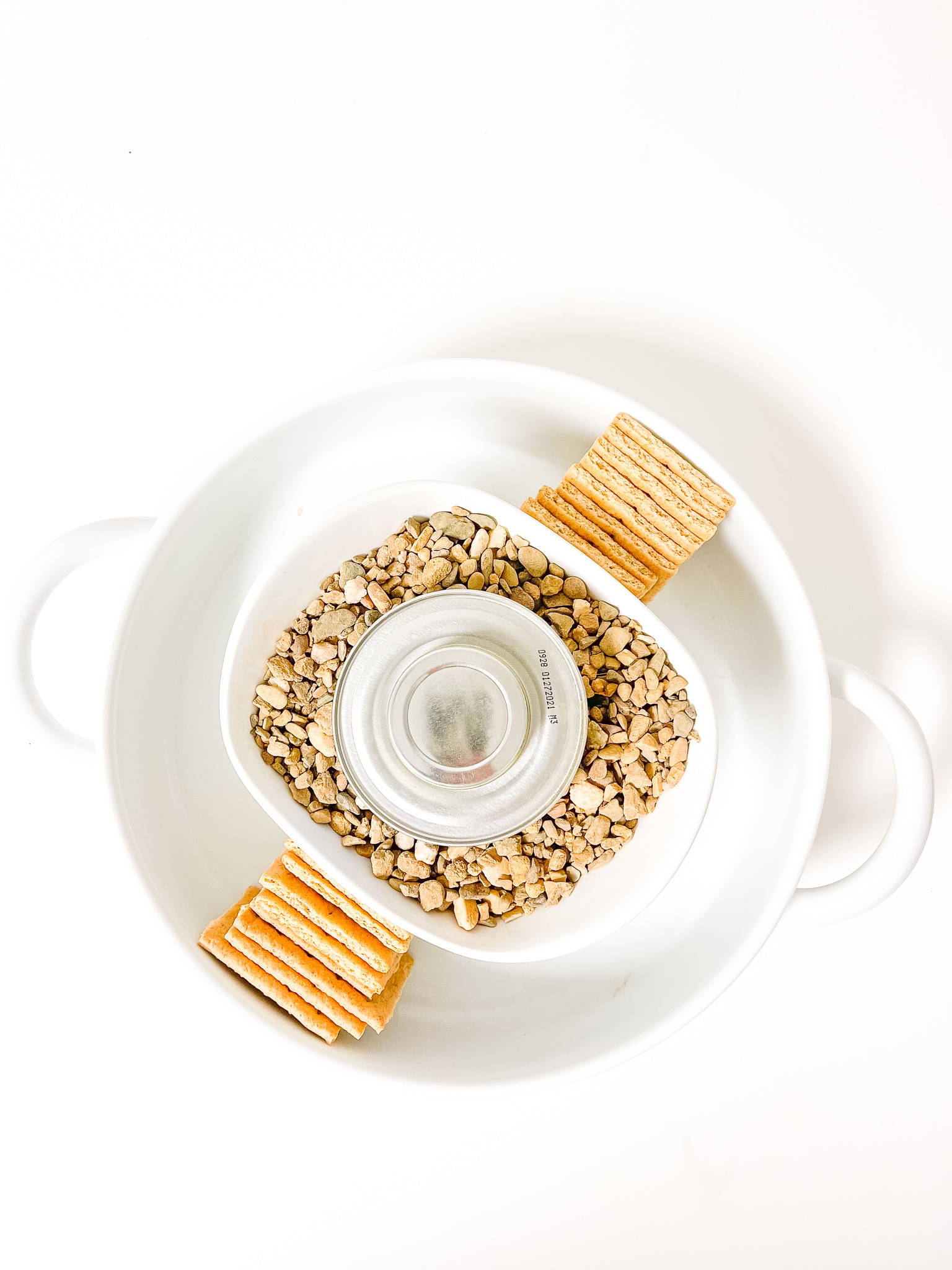 Next comes the fun part; the tasty stuff. Here is where you can really let your creativity shine and the bigger the dish, the more creative you can be!
I went ahead and pre-broke my graham crackers so they were already square and placed half of the stack on one side then the other half directly across the dish.

Once the graham crackers were set I added in the marshmallows. I opted for the regular sized marshmallows because the flame isn't huge and it would take a bit longer to roast the camp fire sized marshmallows.
I decided to be a little adventurous on this s'mores board and add a different chocolate in addition to mini Hershey Bars. I mean who can pass up the opportunity to add peanut butter to something. These mini Reese's bites were totally at the request of my husband and he absolutely loved them!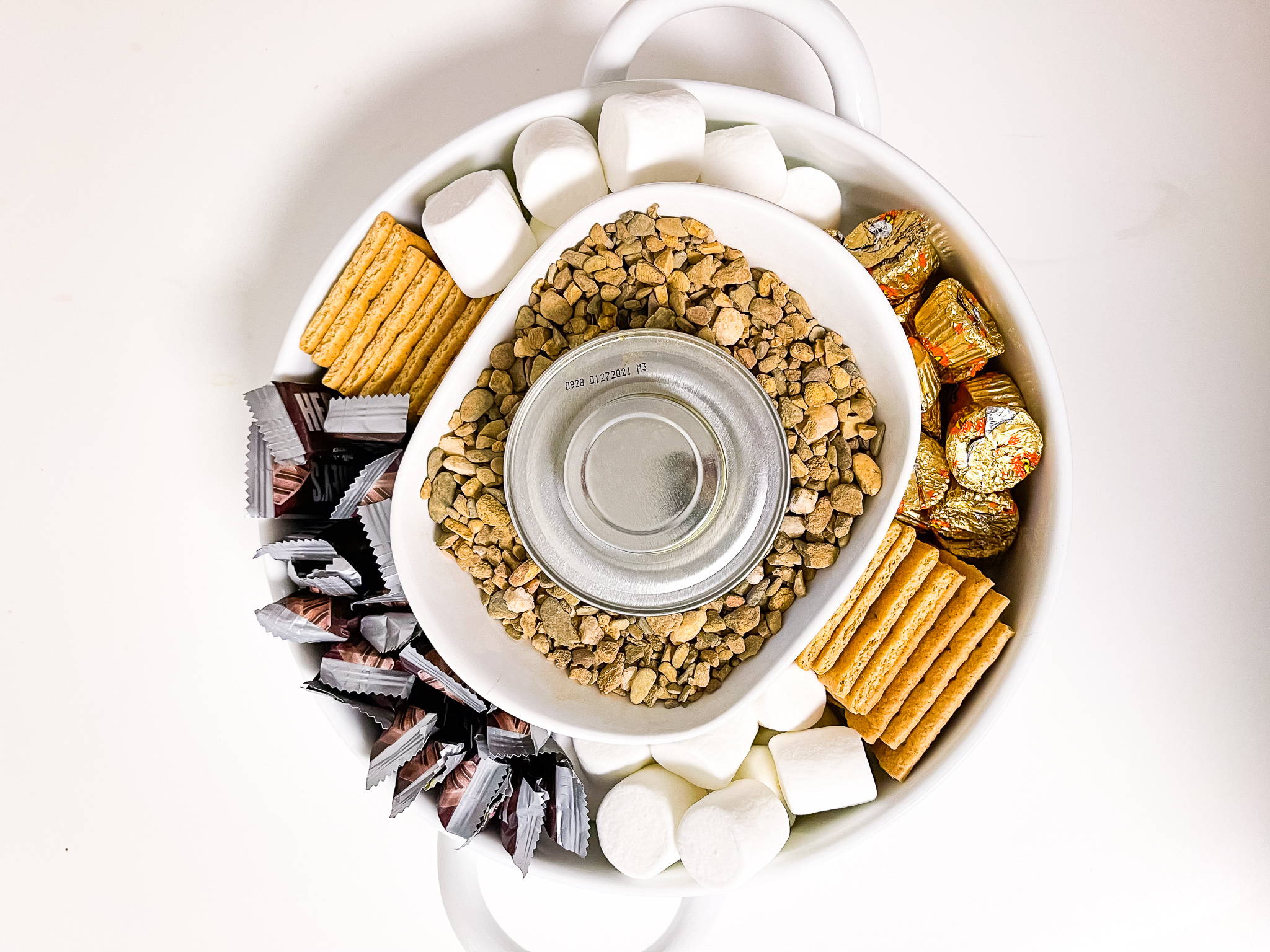 I hope with these super simple steps you have the confidence to re-create this indoor s'mores board. It is safe, kid friendly, fun for adults, and will definitely be talked about until the next party!
I will be taking this for another spin this Independence Day along with some other tasty treats. Looking for some more tips on Independence Day treats? Click here for more!