There is no denying I am a bright pink, navy blue, and hunter green kind of gal but there is something about that Carolina blue and orange combination. Especially around the holidays! With this Holiday Citrus bar cart I decided to go with mimosas to match the color scheme of the citrus. I mean my mimosa is never that orange but there is the slightest hint of OJ with my champagne. I also wanted to keep things relatively simple to not take away from the live greenery draped across the front.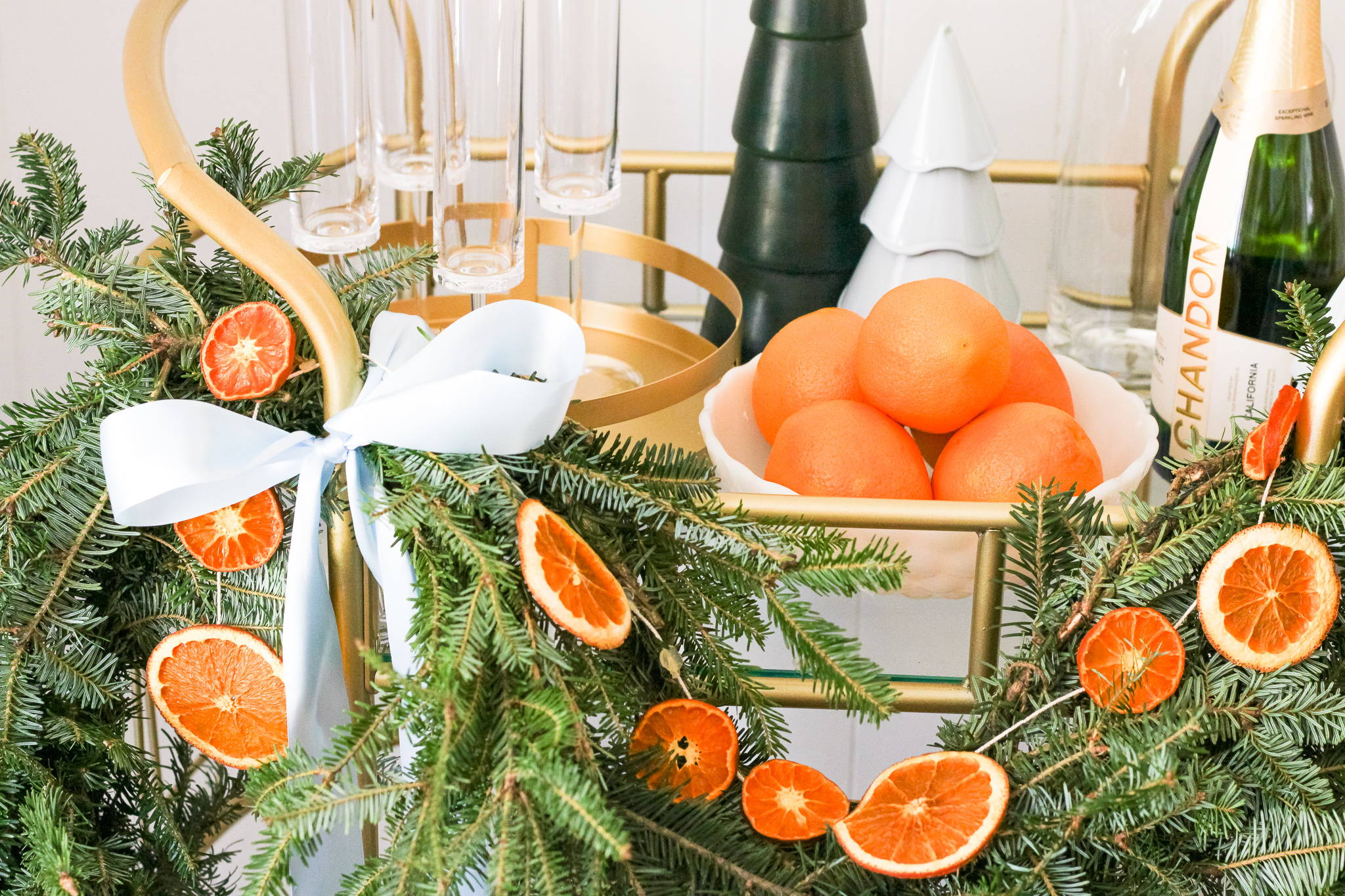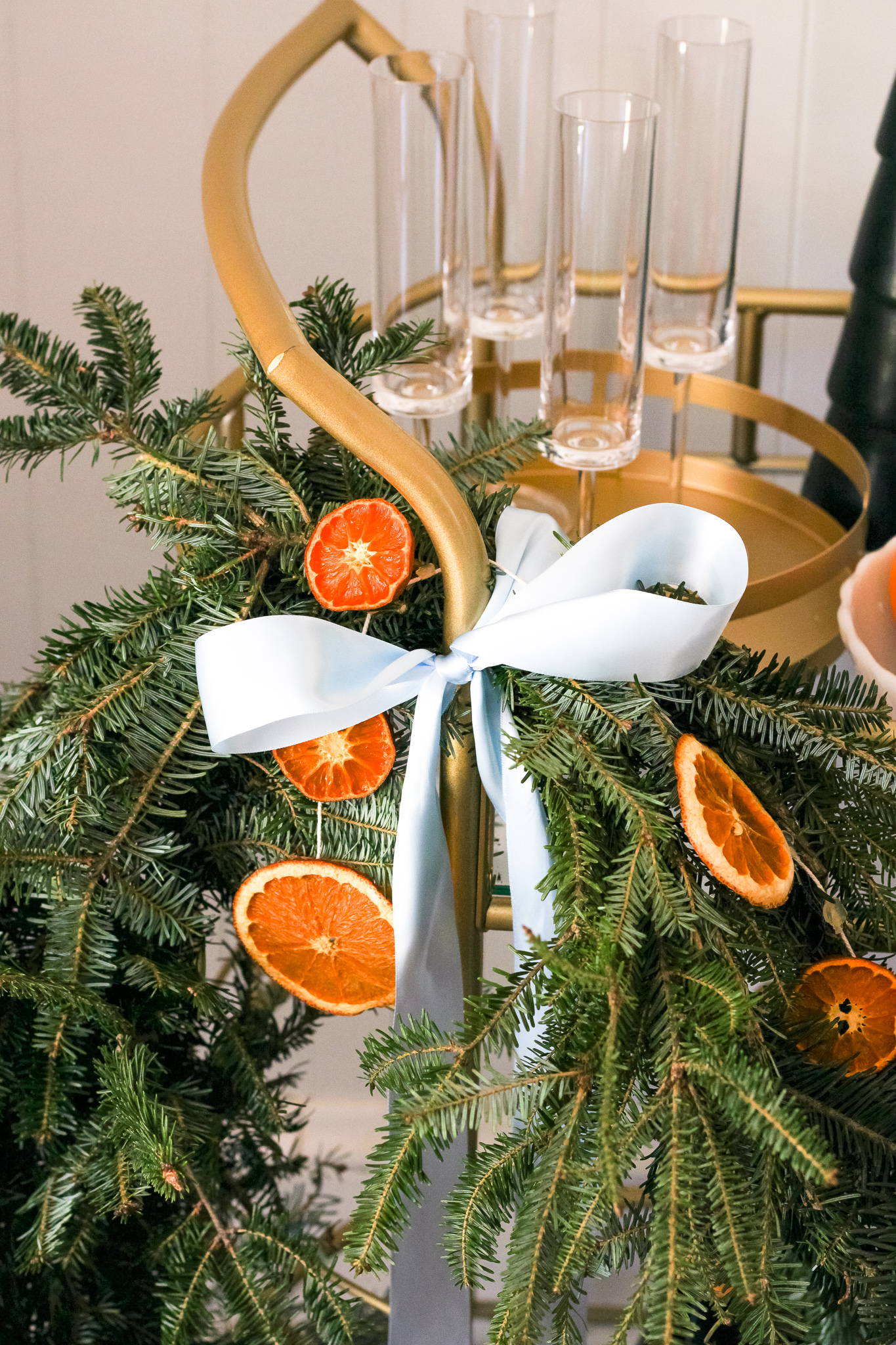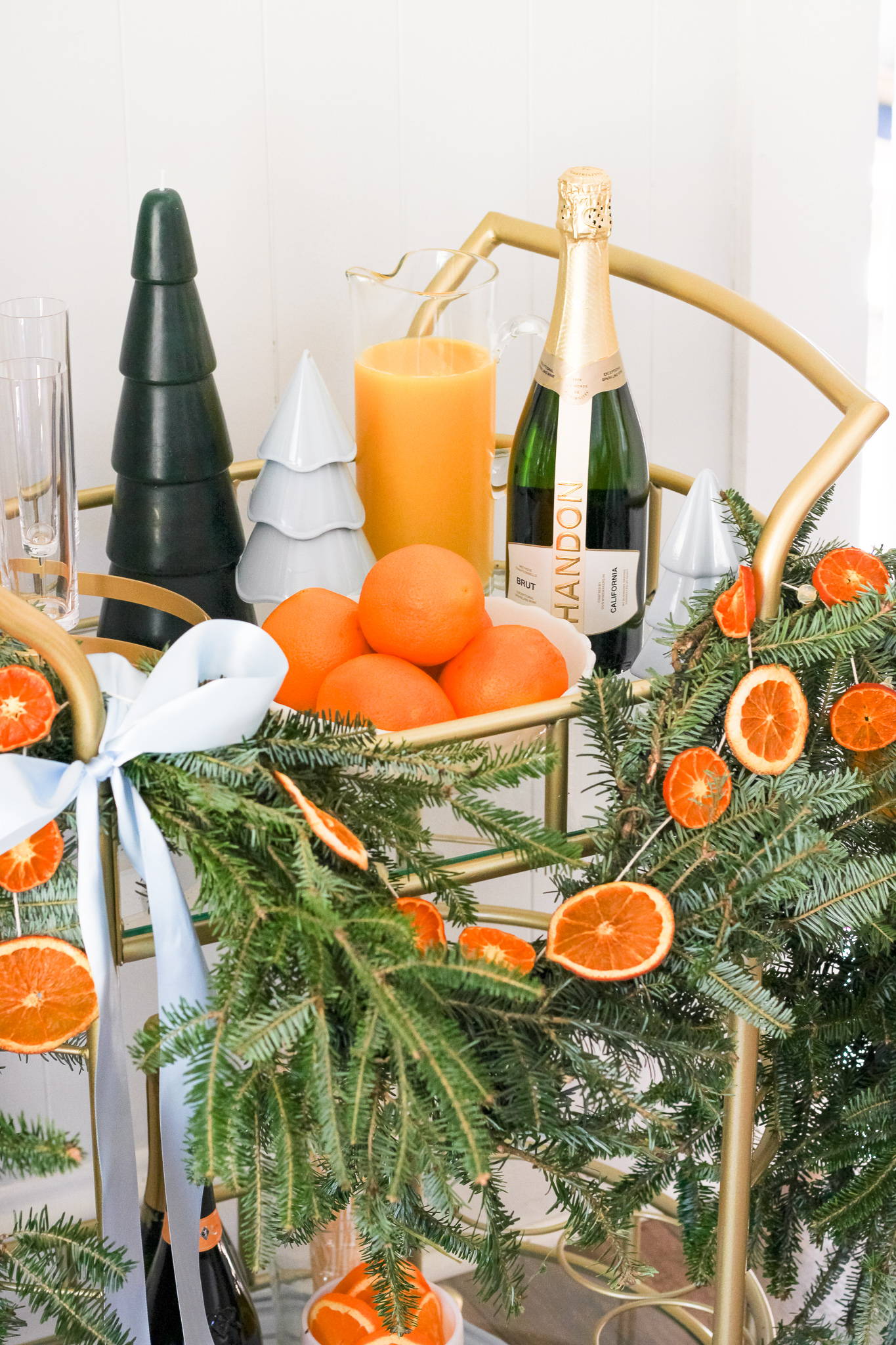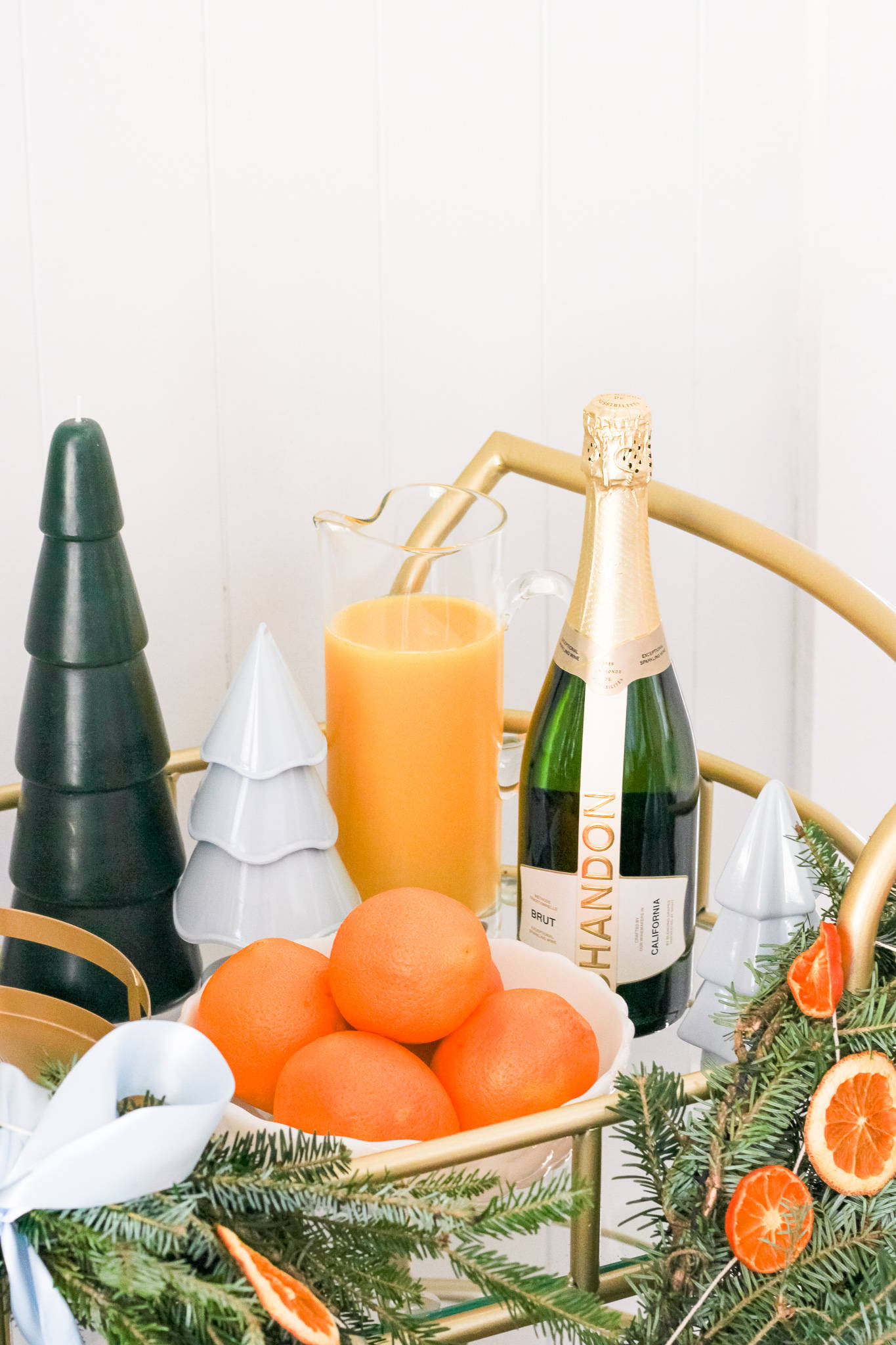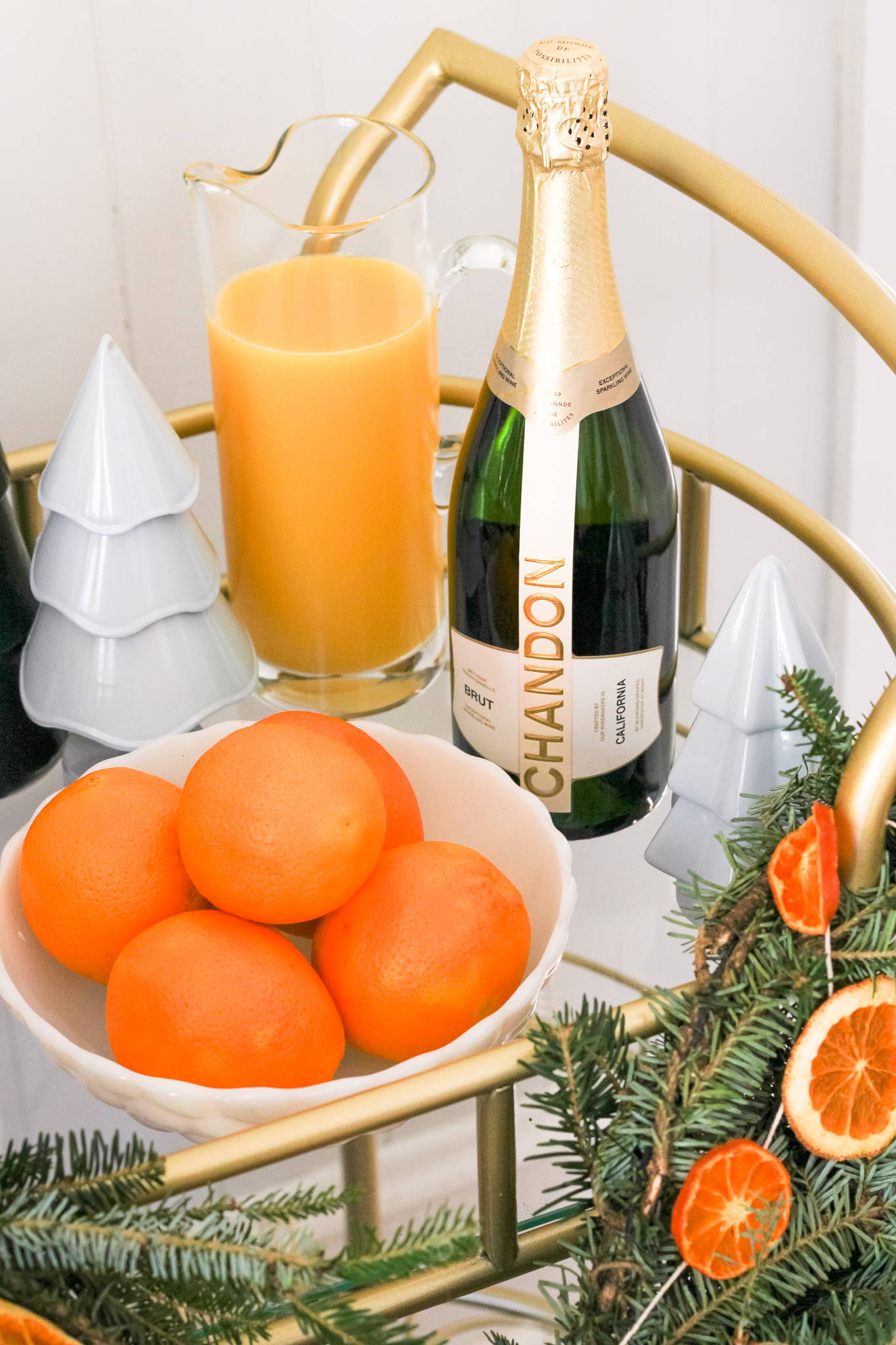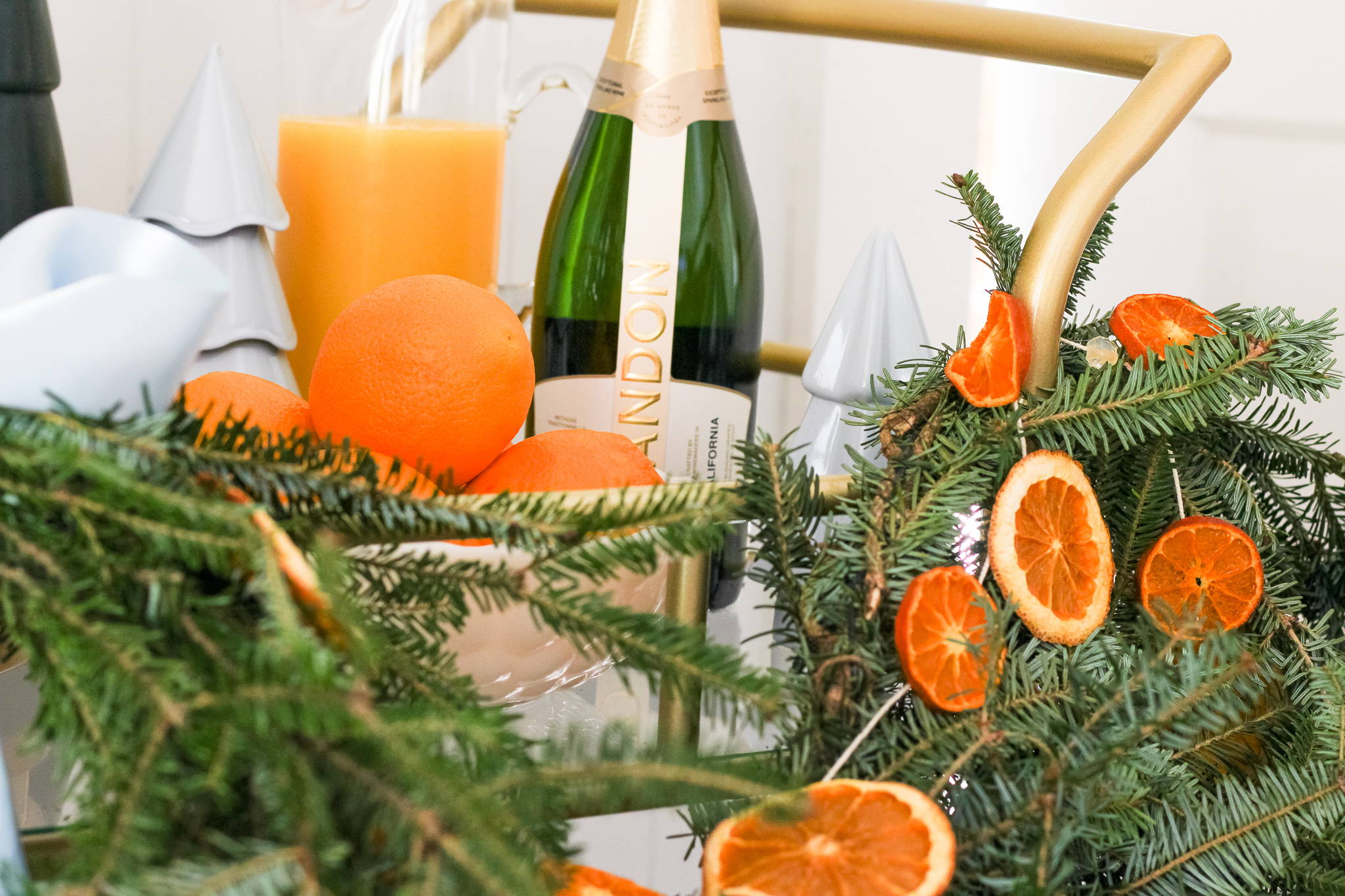 The live greenery came from a local Christmas tree farm and it was about a 25' strand so I only used a portion. To help it flow right and look even on both sides I wove it through the bar cart going from left to right and right to left so both ends had greenery and not stems. I did go a little heavy on the left to add some contrast.
To add the citrusy orange throughout the bar cart I sliced and dried oranges and strung them through bakers twine to wrap around the greenery.