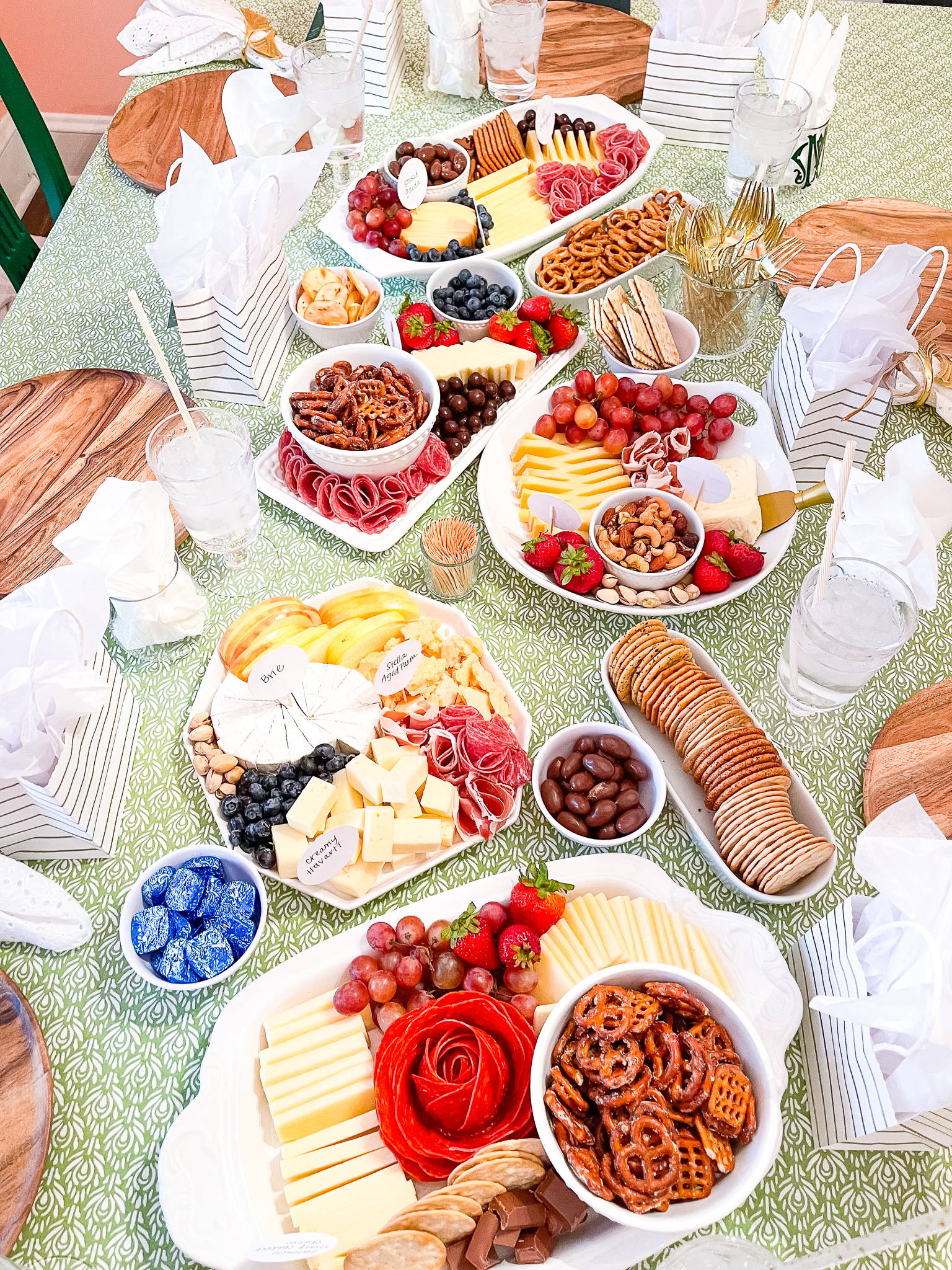 Girls Nights In have become a favorite of mine! We live in an area that doesn't have much of a downtown night life so we make our own fun while staying home. The other Friday night I hosted a girls night with the theme of wine + cheese. I tried to keep it simple but I wanted to make it special.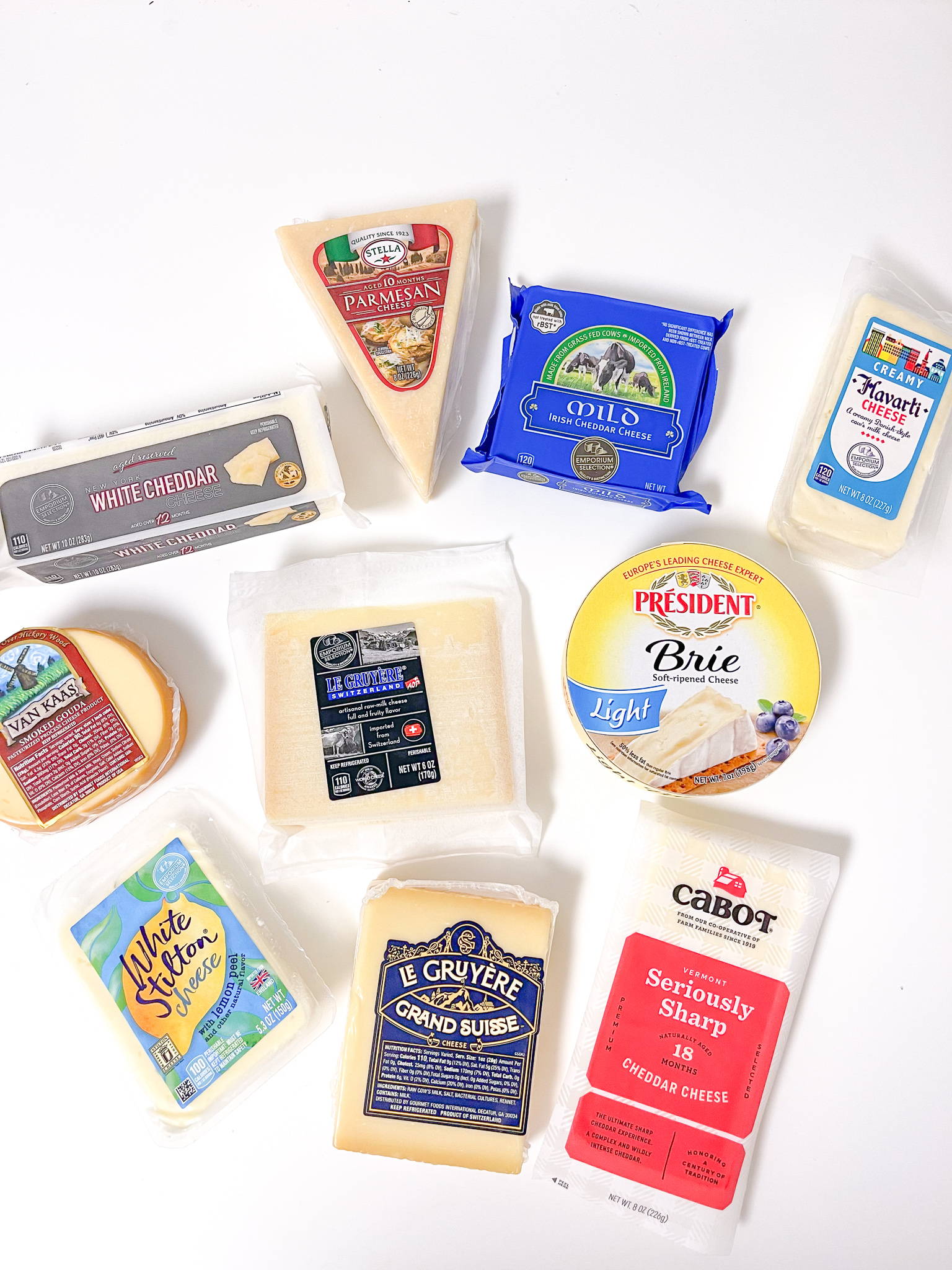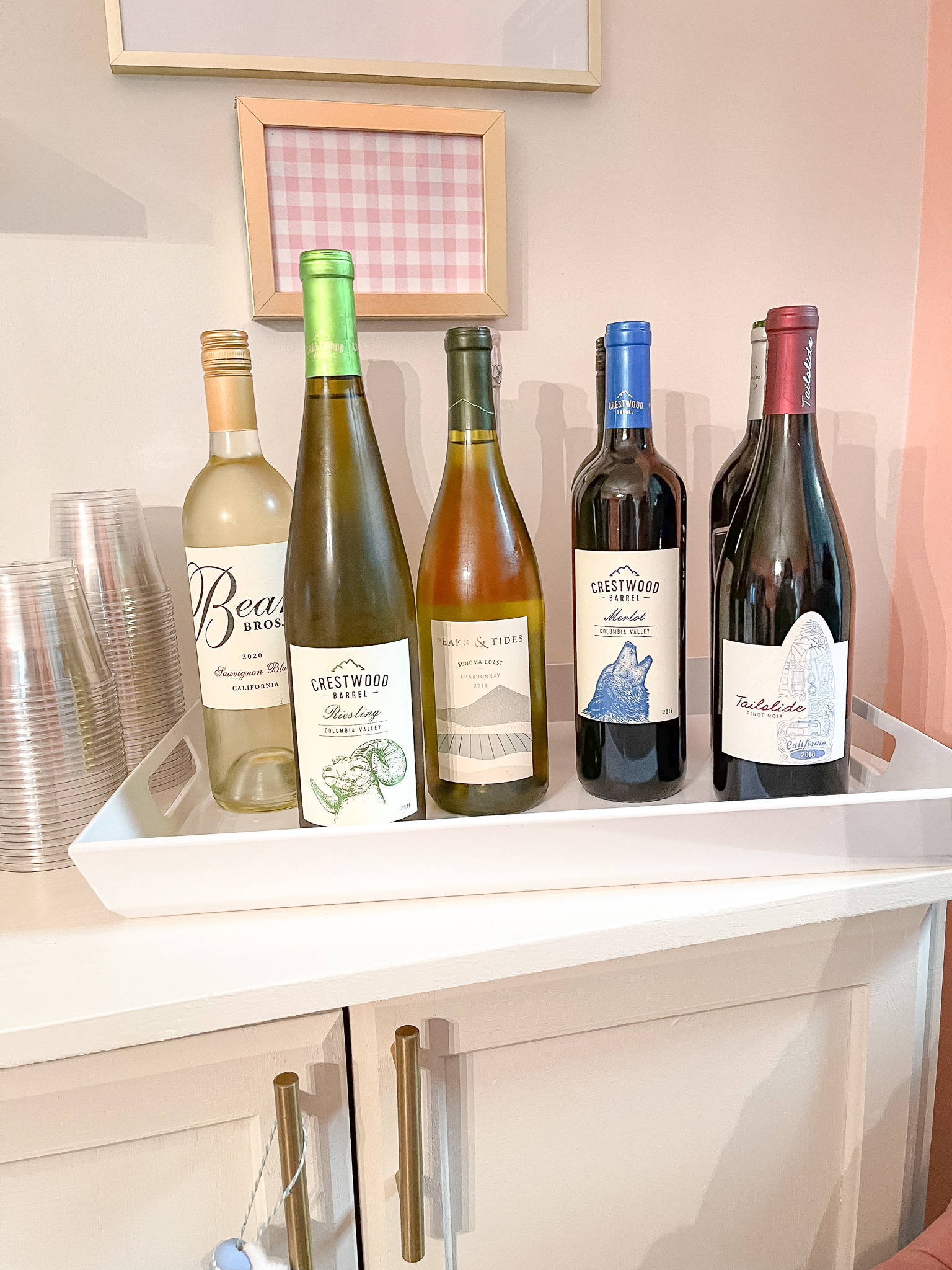 My first stop while prepping was the grocery store. Honestly any food market will work as long as they have a wide variety of cheese and wine. When selecting both I keep three things in mind. I wanted to make sure we had 1) my personal favorites, 2) crowd pleasers, and 3) something totally new! The purpose of wine + cheese night was to give everyone the opportunity to try something new without the risk of not like it and wasting money.
Another way you could set up a party like this would be to encourage everyone to bring a wine + cheese they have wanted to try but haven't and treat it like a cookie exchange. You line it all up then everyone gets to try a little bit of everything. That keeps the pressure of having to decide what cheese and wine to buy and it is budget friendly.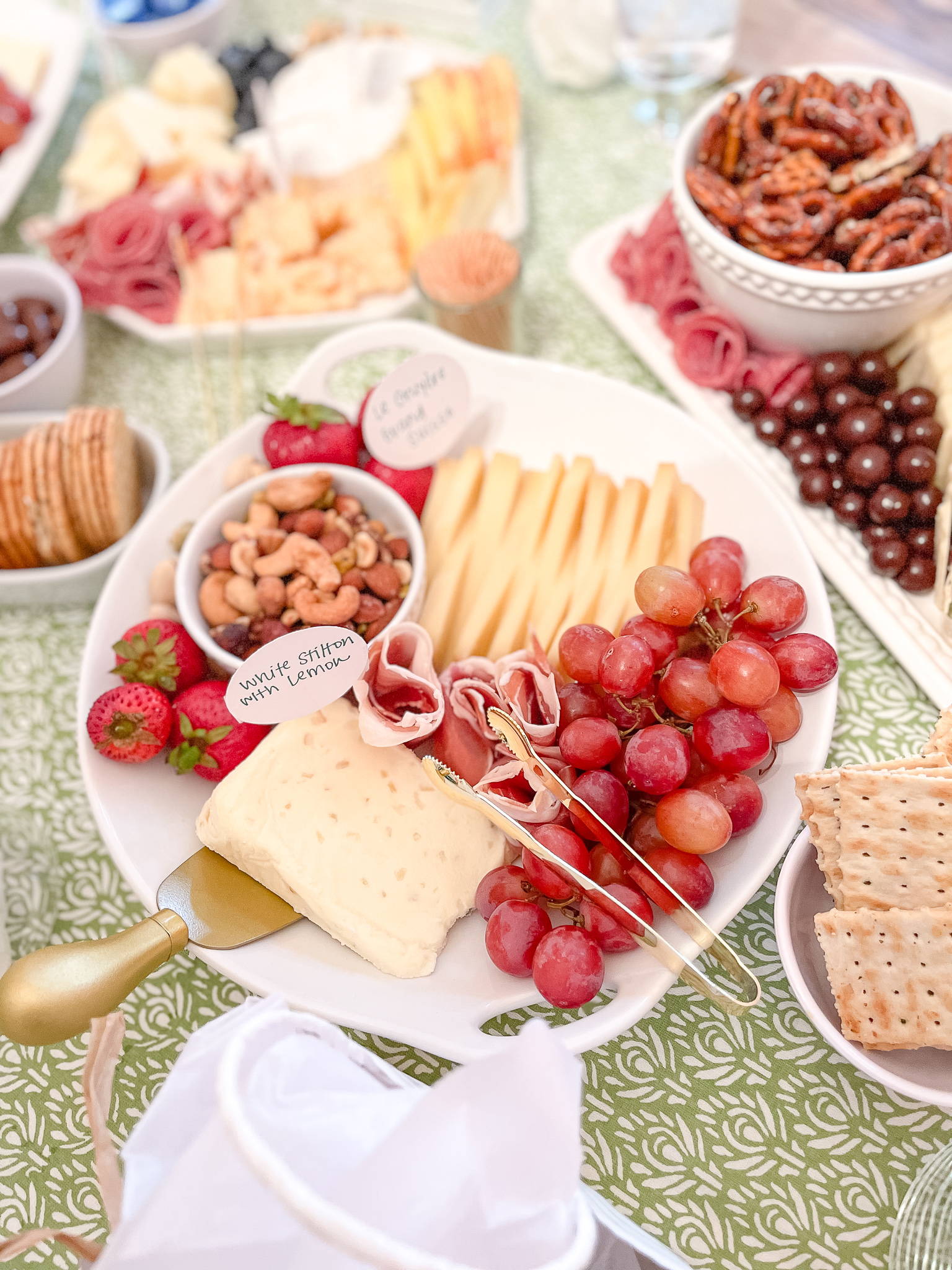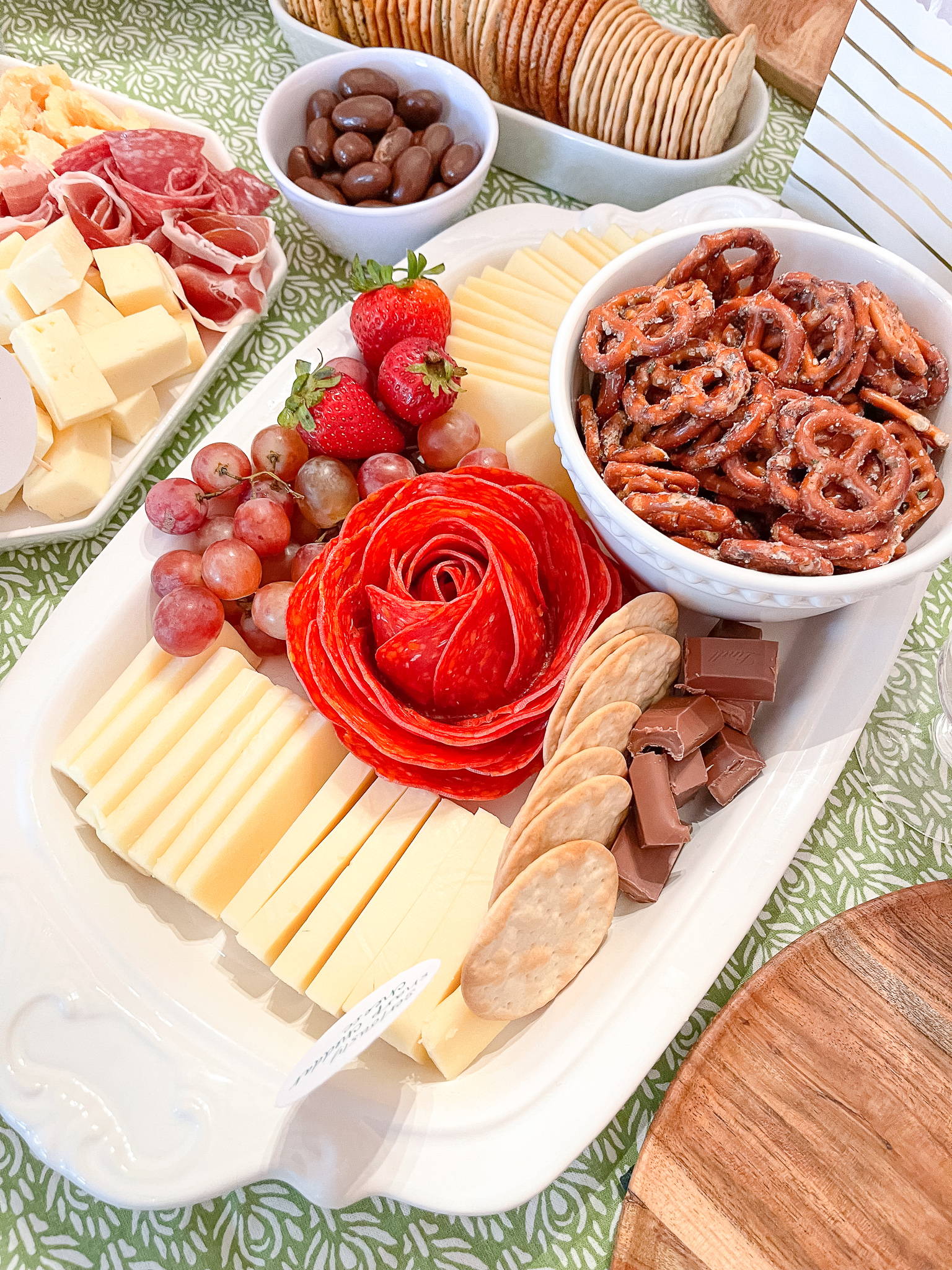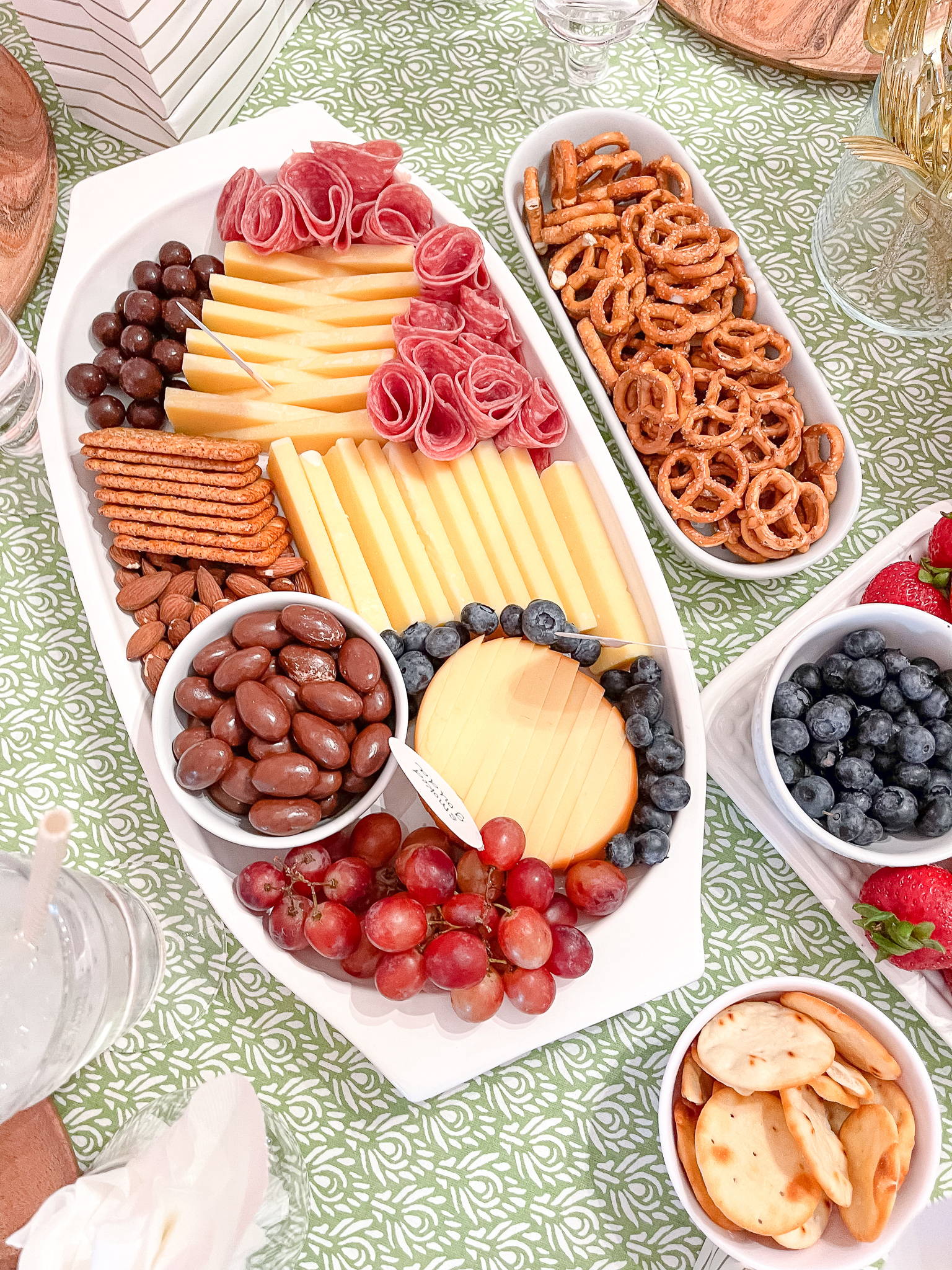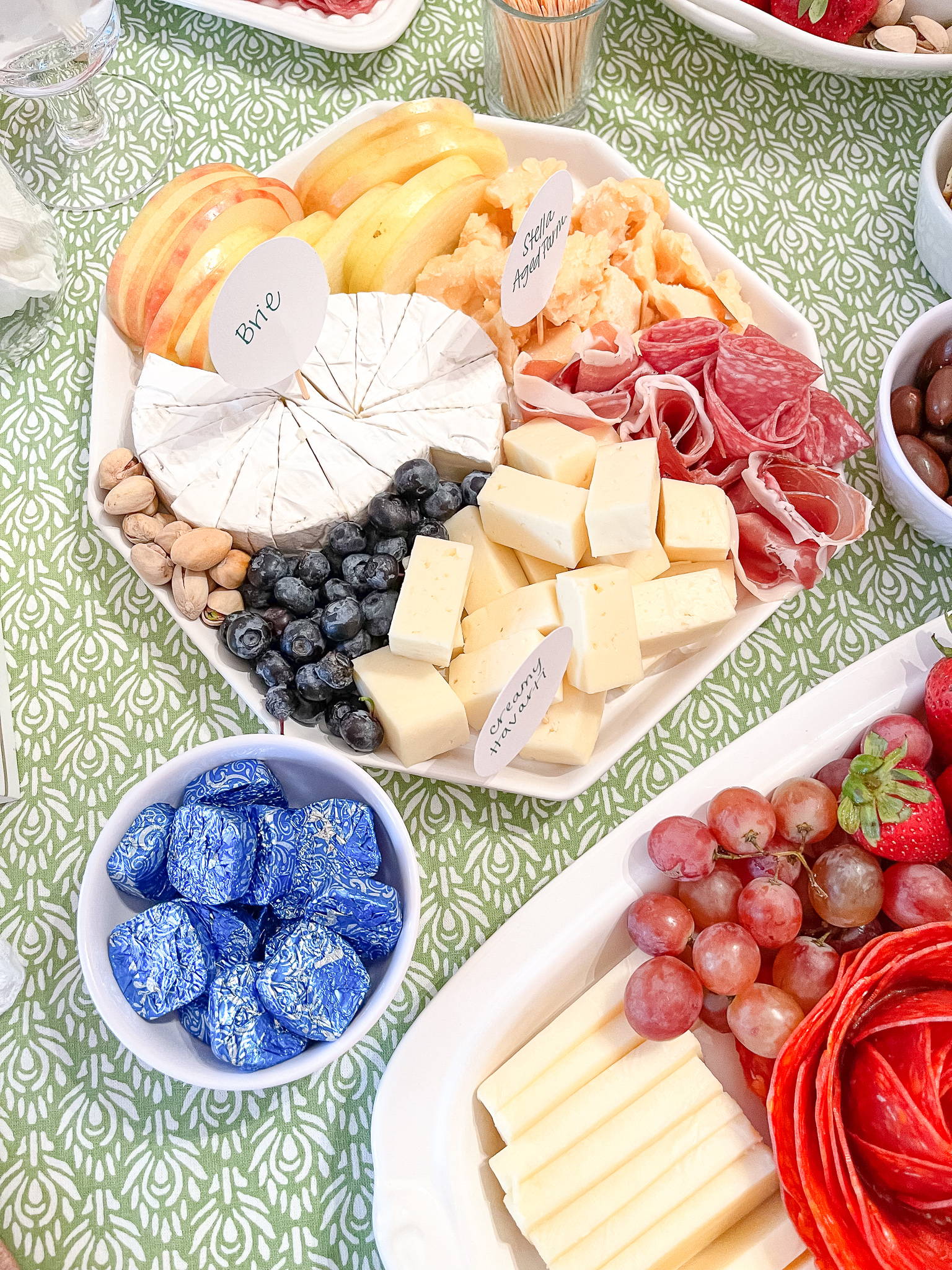 Below are a few tips when hosting a wine + cheese night
Have a water or neutral beverage for everyone incase the wine or cheese doesn't suite their taste buds
Before you unpack all of the cheeses, take a picture of the label then handwrite some sort of tag or label so you can know which cheese is what even after the wrapper is off.
Don't be afraid to add all sorts of snacks and meats in with the cheese. You never know what odd combinations will cause your taste buds to jump for joy!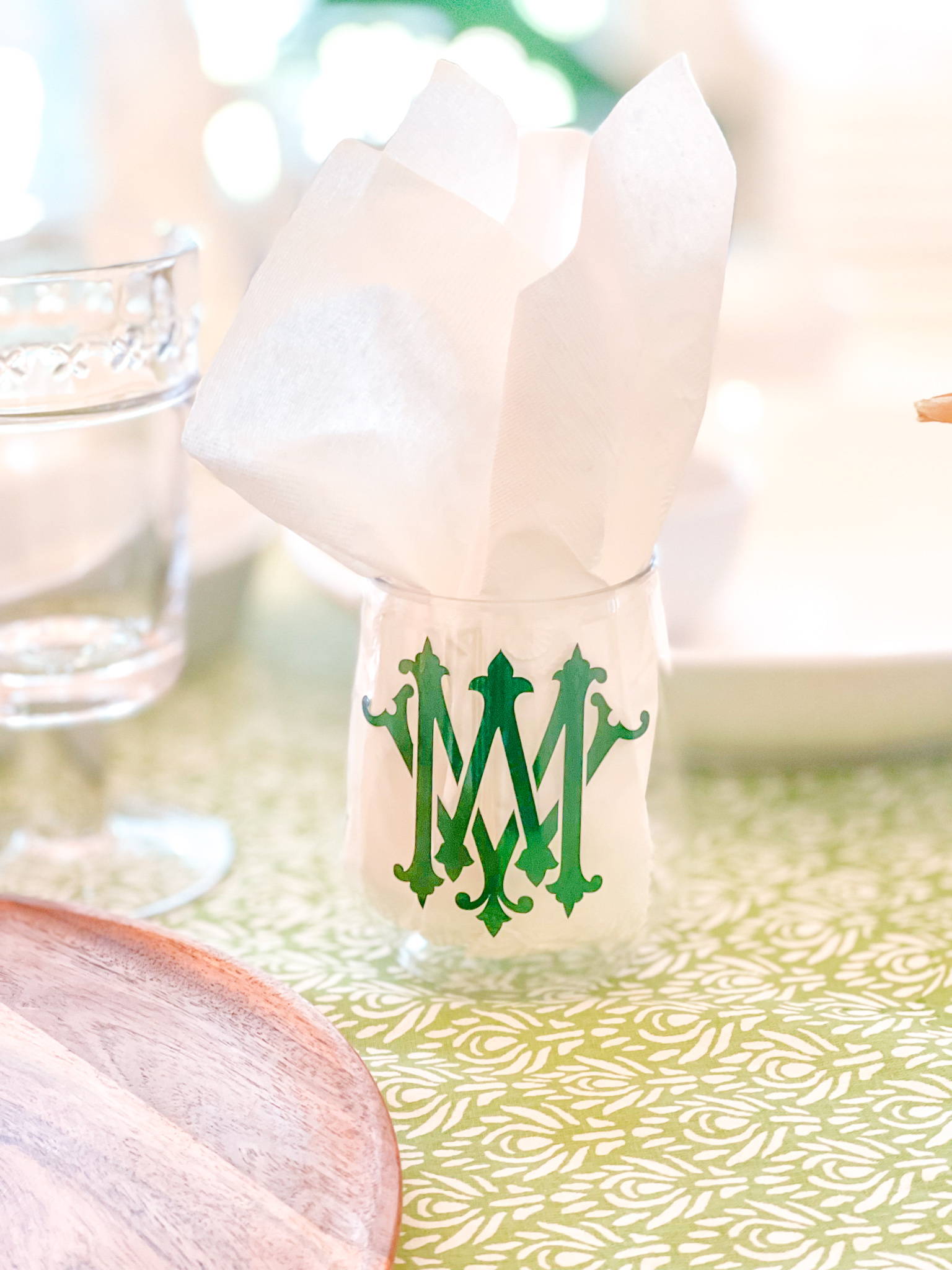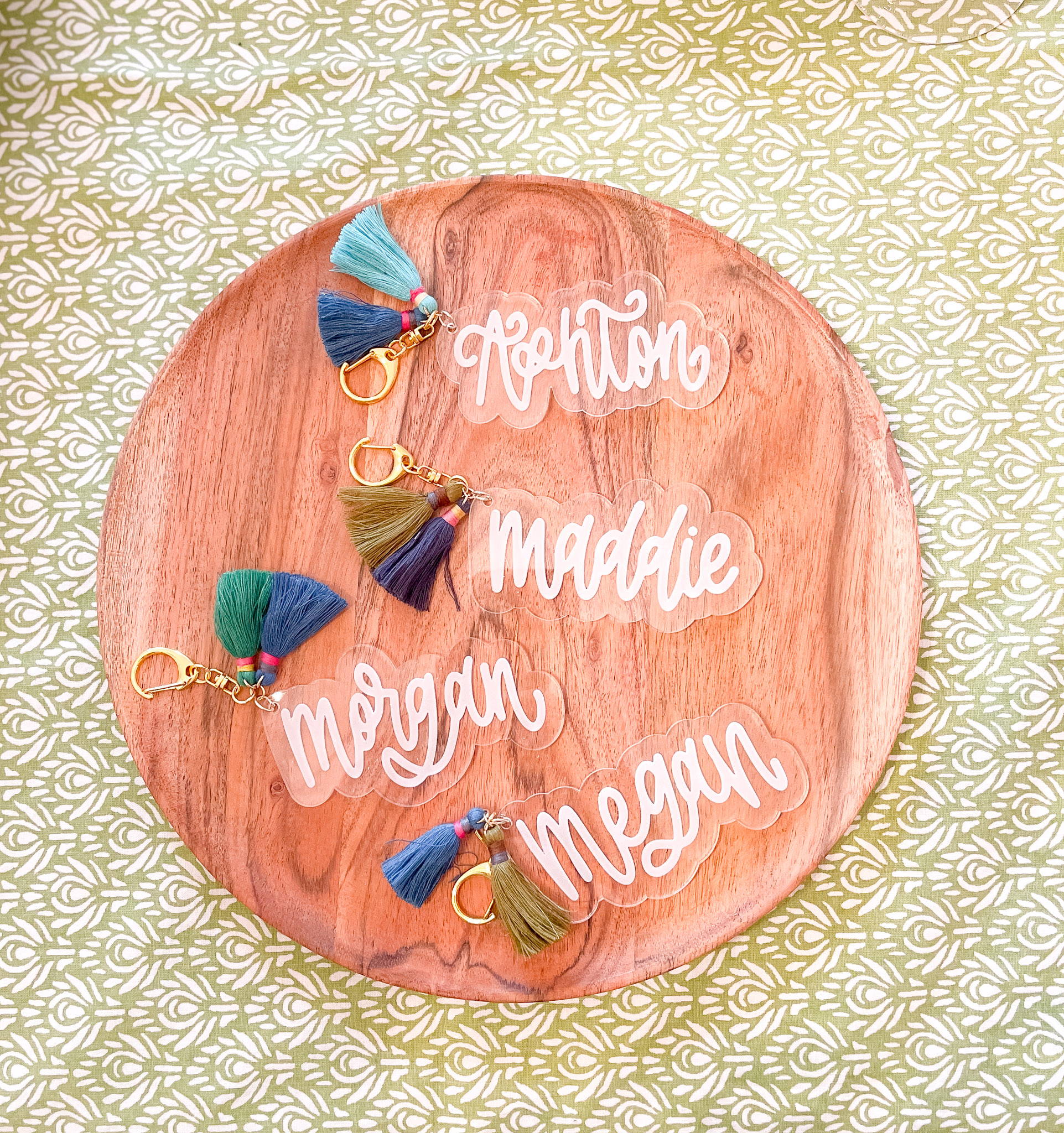 Last but not least, the gifts & goodies! My favorite part of Girls Night is spoiling these sweet ladies with an extra special treat. For this event I decided to go with custom wine glasses and hand lettered key chains. They were simple but made a big impact!
I hope this inspires you to host your very own Girls Night In with wine + cheese. It is sure to be a fun night full of laughter and memories! If you do host a party, comment below and tell me all about it!
Looking for some treats to spoil your ladies on girls night? Check out these options below!