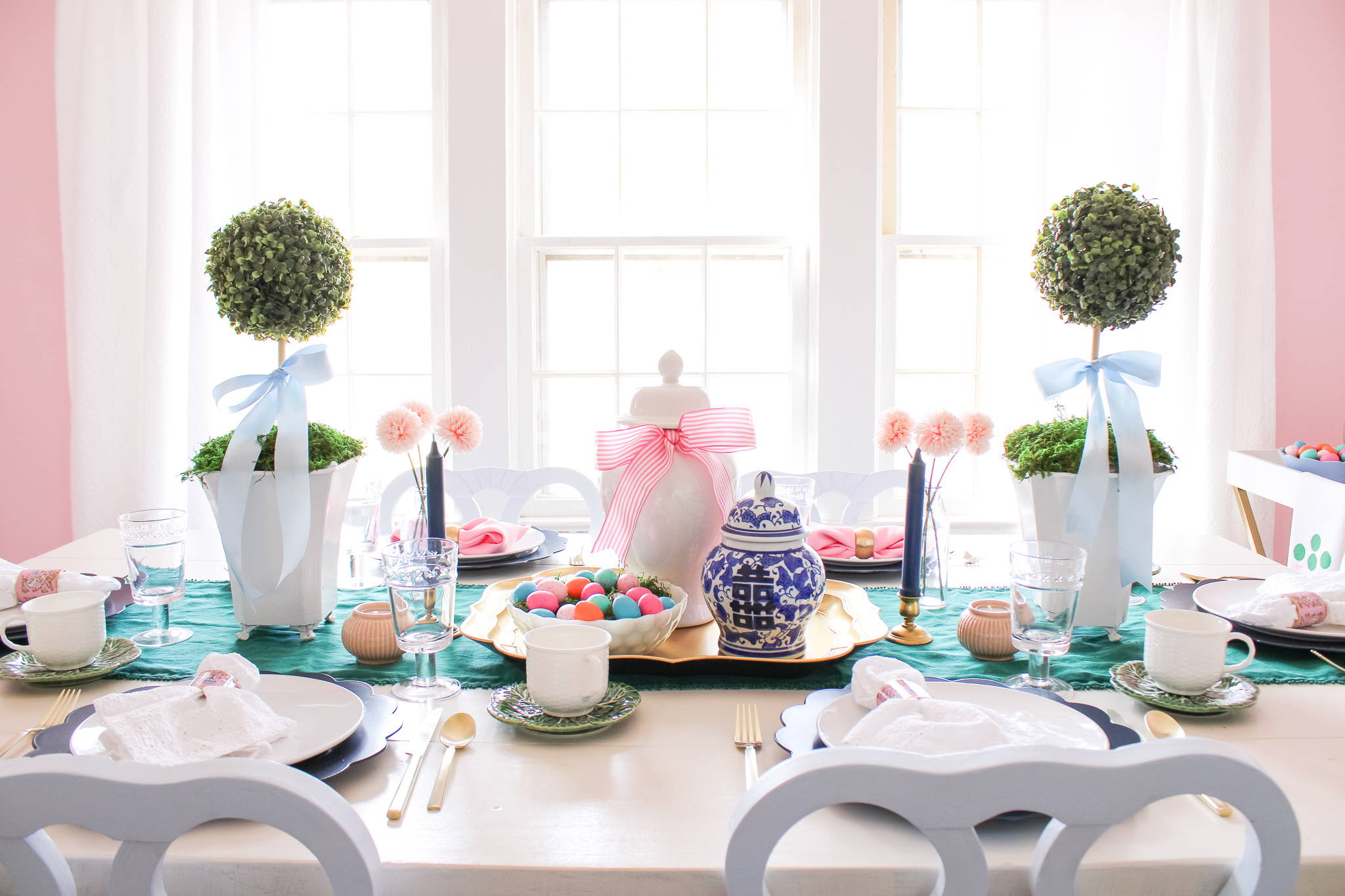 It is no secret that I love a good party! Whether it is a large party, such as a wedding, or a small dinner party with close friends, I love them all. I have been building my stash of hosting goodies for a while now but if you are just getting started and feeling a bit overwhelmed, don't worry. In this blog I am going to show you what I think, the top five tabletop basics are. These are five things that I use in nearly every tablescape that I put together.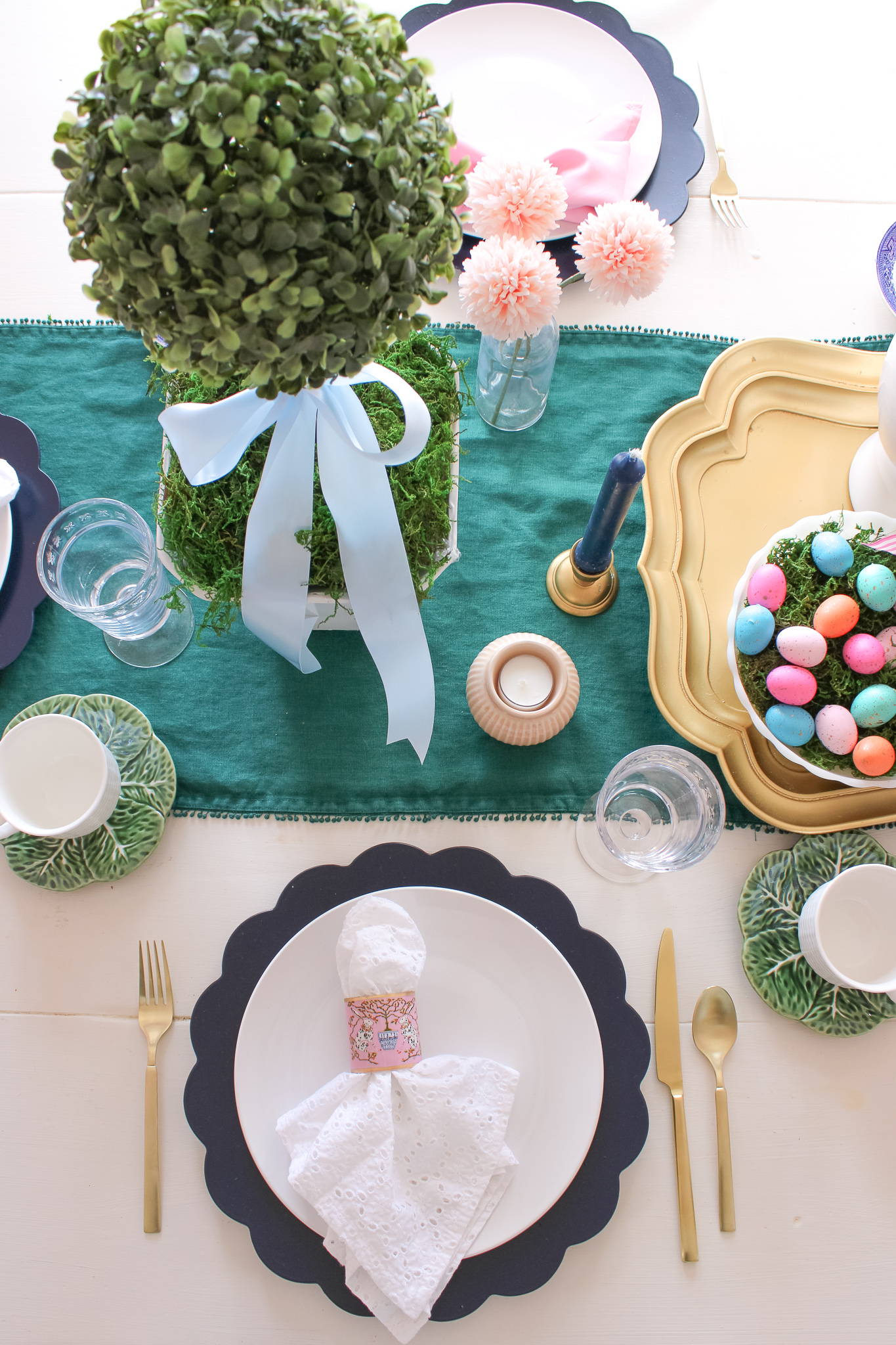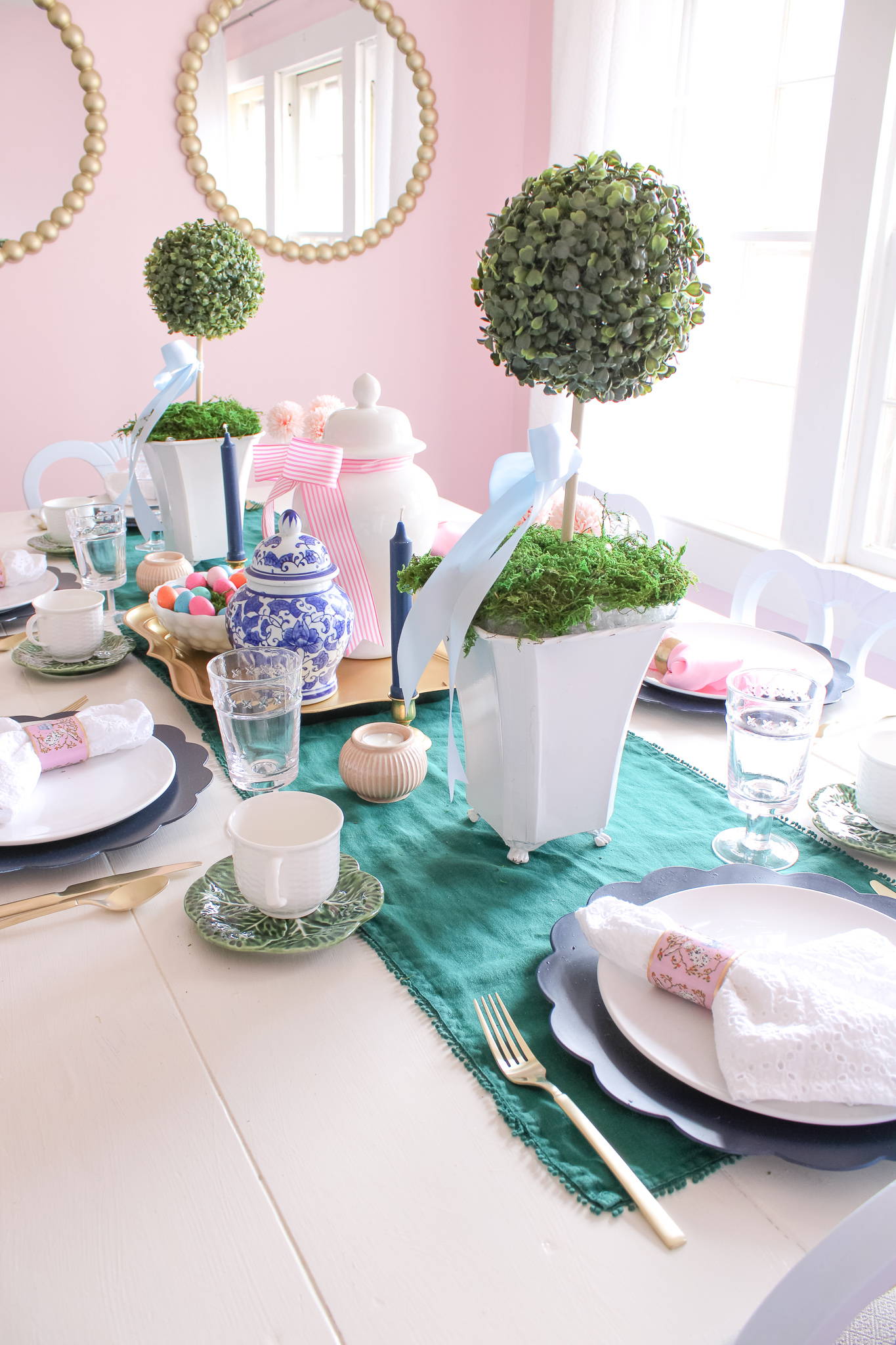 White dishes can be the most simple and important part of a tablescape. They are so versatile because they can be dressed up for a formal dinner to impress the in-laws or for more casual meals such as Taco Tuesday with your BFFs. White dishes are also very common so not hard to find on short notice and they are usually sold in sets of 4 or 6 and often come with a matching salad plate.

If you have been around the Pep & Pop world for any amount of time you will likely have picked up on the fact that I will pick gold over silver any day in nearly any scenario. I have nothing against silver, it is very elegant but I prefer gold so when it comes to flatware I always go with gold, even if it cost a bit more. Everything from our everyday flatware to our dinner party flatware and even serving utensils are all gold. I do, however, have a very specific set of flatware that I only use for parties. Since it is gold, it simply has a gold finish and while enduring everyday use the gold will start to fade and I want my guests to have the best when they are seated around my table. Thankfully gold has become more common and can be found at Target and Home Goods for a quick purchase or Amazon if you have time to wait for shipping.
There are so many different types of glassware on the market. Some tall and skinny, others short and wide, and even ones like I have with a short stem at the bottom. When it comes to finding the right one to use for parties you want to get one that is as versatile as the white dishes. I chose to get glasses that have a small stem at the base because it will pair nicely with a wine glass beside of it for dinner parties but is also simple enough for sweet tea or water at brunch.
I also enjoy using stemmed wine glasses and champagne flutes so when searching I found one that is tall enough to compliment the stemmed glasses without there being a large height difference. If you prefer wine and champagne flutes that don't have a stem, you could use a more basic glass.
Another thing to consider when picking your glassware is that you also don't want it to be too tall, that in the event you have a meal with a coffee cup and saucer, it is much taller causing an imbalance.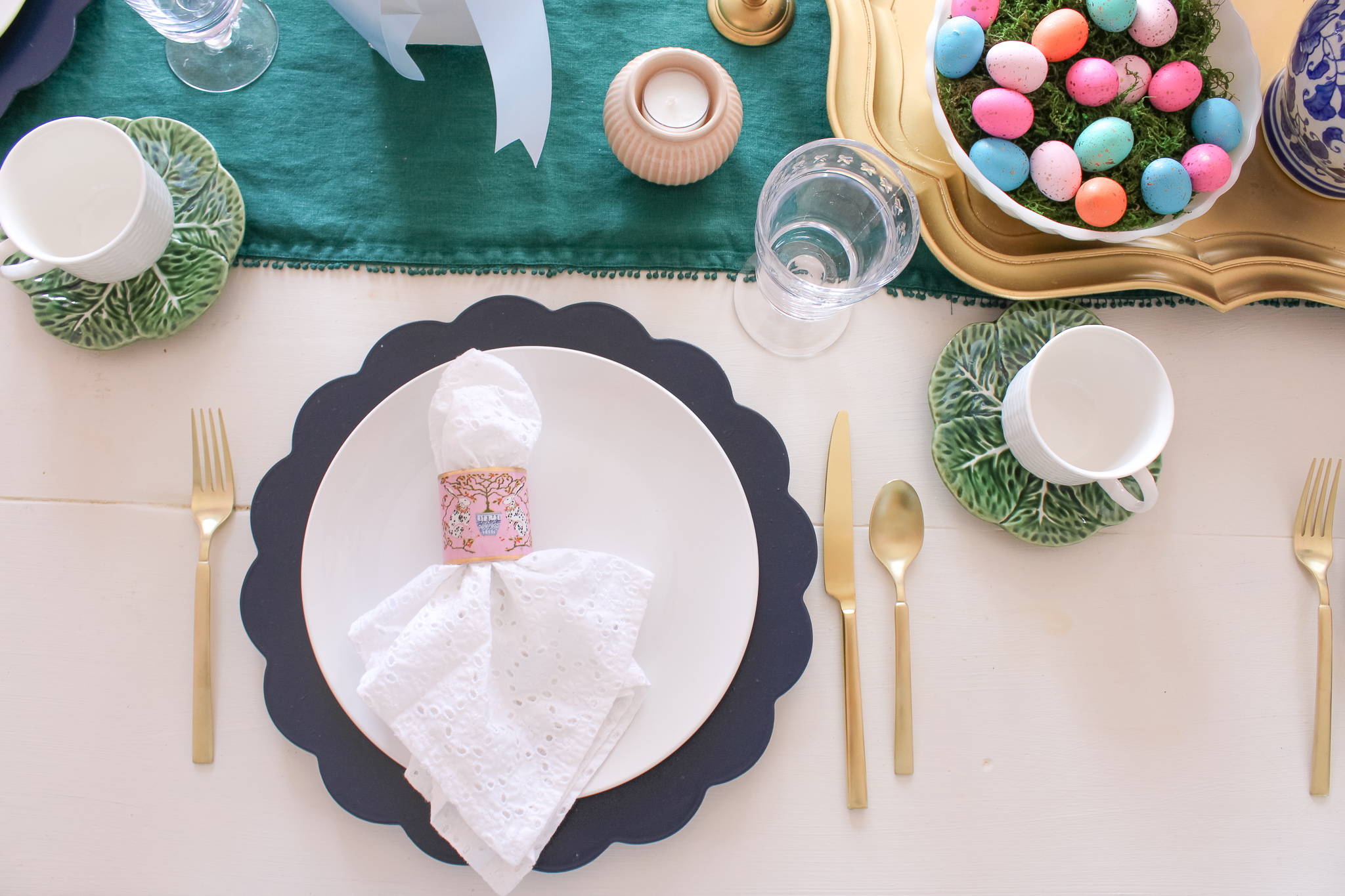 I absolutely love using linen napkins for every occasion! Even something as simple as a picnic on the back deck, we still use linen napkins. There is just something about it that elevates the experience and we already do laundry, far too often, so why not use them? Yes, I know they might be a pain to iron but I promise, it's worth it. I wouldn't even know where to begin in telling you which linen napkins to get because with SO many different styles it will be up to you. (Your spouse might disagree, but you can never have too many napkins 😉)
When choosing a linen napkin think about what types of parties you want to start hosting, what time of year they will be and what decorations you have considered for the centerpiece. If you are wanting to keep it simple for now I would go with a patterned white napkin. This way you can use it for so many tables and events but, you do have to be cautious because white will stain easier. If you are thinking about a spring brunch maybe go with a light pink or blue or if you are prepping for a holiday dinner, a darker color such as navy or hunter green might be a better option.
Just like everything else, when it comes to chargers there are so many on the market you might not know where to start. In case you are super new to the hosting world, a charger is the piece underneath your dinner plate (mine is navy in the picture above). The main purpose of a charger is to enhance the look of your table and catch spilled food to help preserve your table linens.
To start your hosting stash I would first get a set of gold, or silver, chargers. They go with just about anything and can be found at local stores. Sometimes I even find mine at second hand stores. This is a piece of your table that is good to have but it can also help bring the look of your table together. There are some that can be expensive but usually chargers are very cheap and can easily be spray painted to match the rest of your decor. The scalloped chargers I used for this tablescape were bought second hand and have been just about every color you could think of but spray painting them can be cheaper than buying a set of every color if you're on a budget.
If you are thinking about a specific dinner party and gold isn't the look you are going for my advice would be to get some woven or rattan chargers. These are also super versatile and can be used for multiple occasions!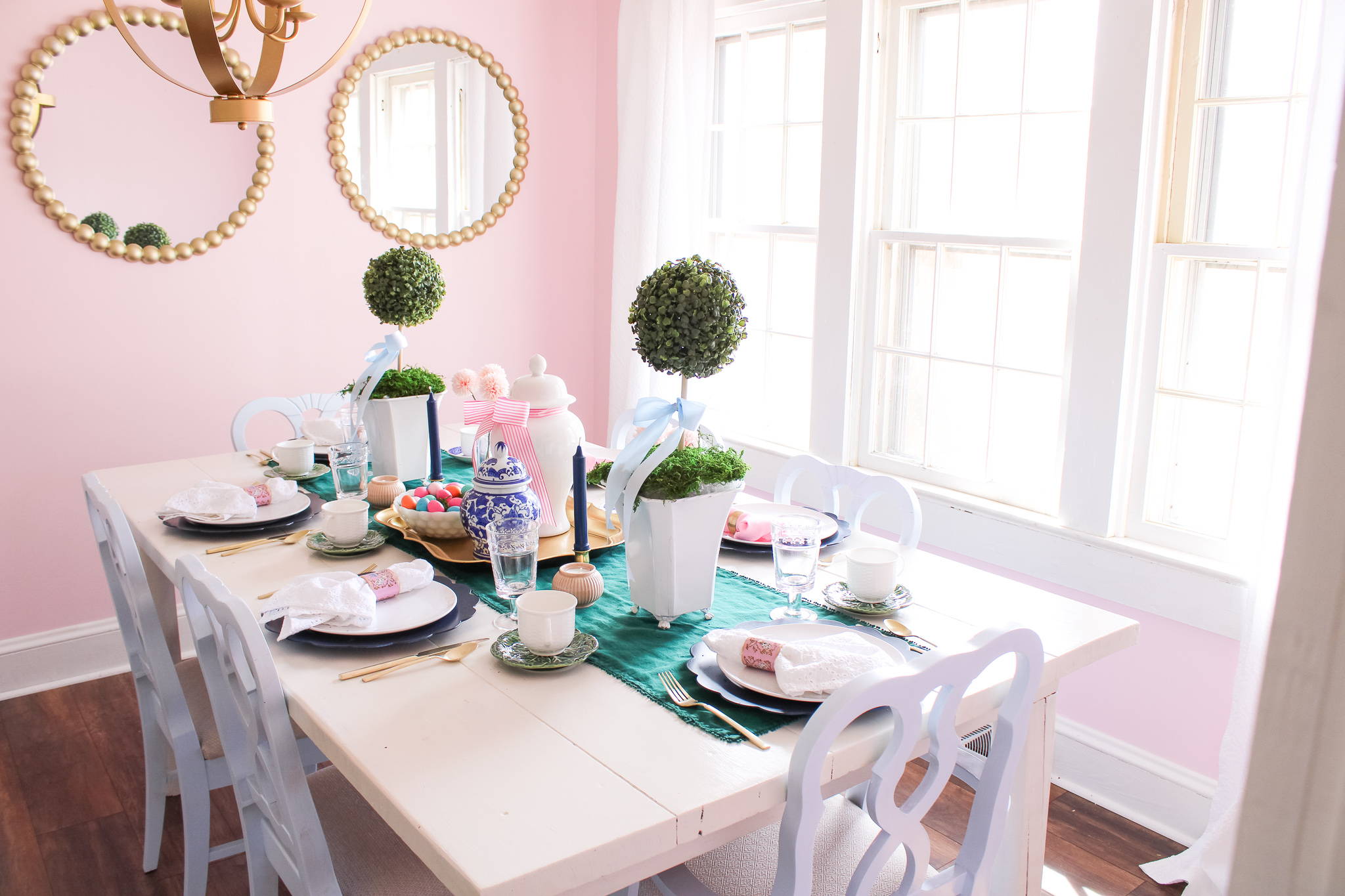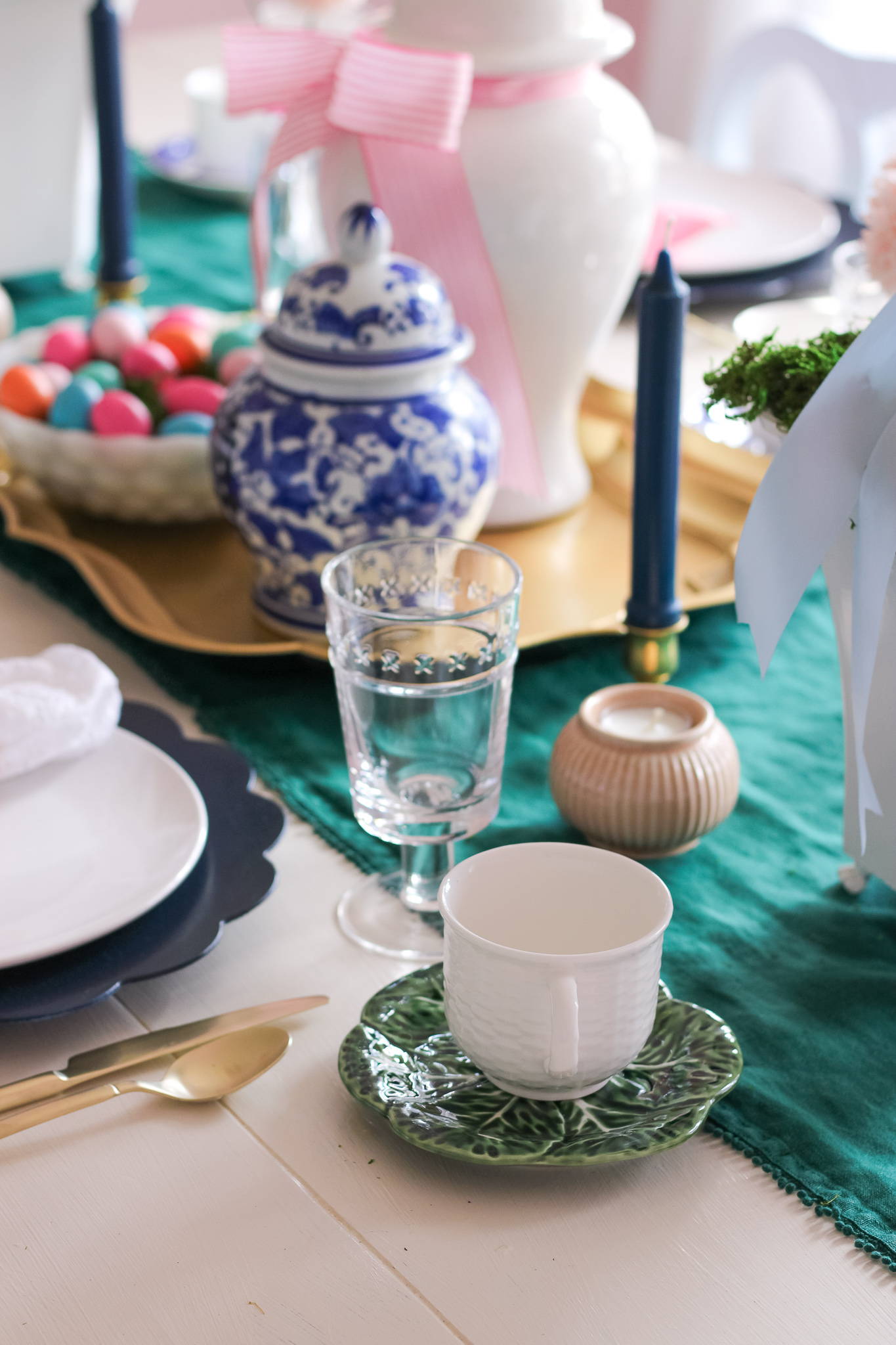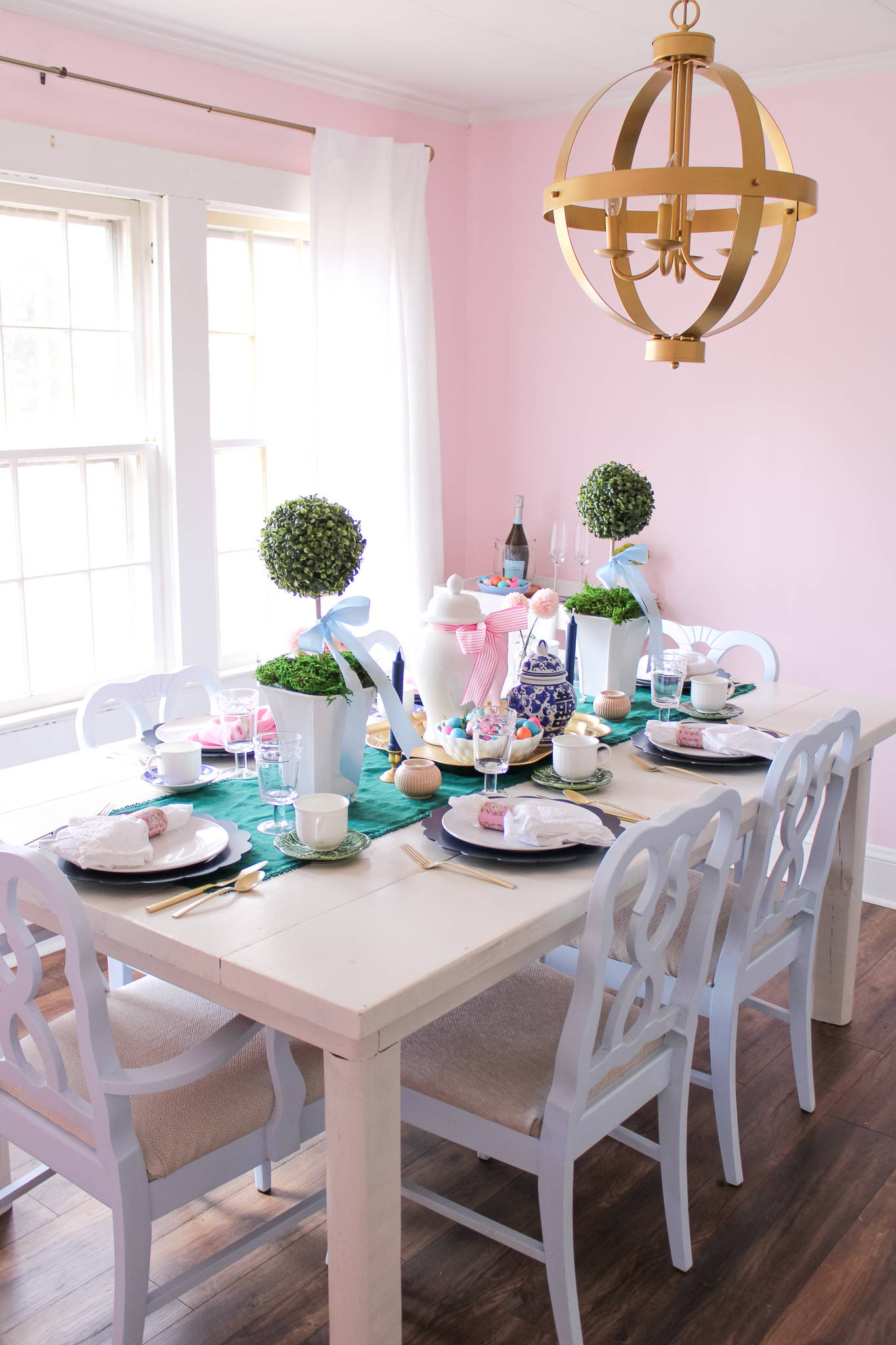 I hope that talking through my top five table top must haves have gotten your wheels turning for your next dinner party! Just remember that when you are getting started to keep it simple and grow as you feel comfortable. You don't have to start off with a "Pinterest perfect" hosting stash, you can gradually add over time as you find things that fit your style.
I know it is a lot to take in so if you have questions please feel free to comment them below or send me a message here!