Watson Wedding Stationery
As an Enneagram 4, to say I love aesthetics is an understatement. Like most ladies, even before Ben proposed, I had a vision of all the decorations on our wedding day. From the color scheme to the wedding crest I knew what I wanted it to look like.I wont get into all the details but below are a few of my favorite lettered goodies from our wedding day.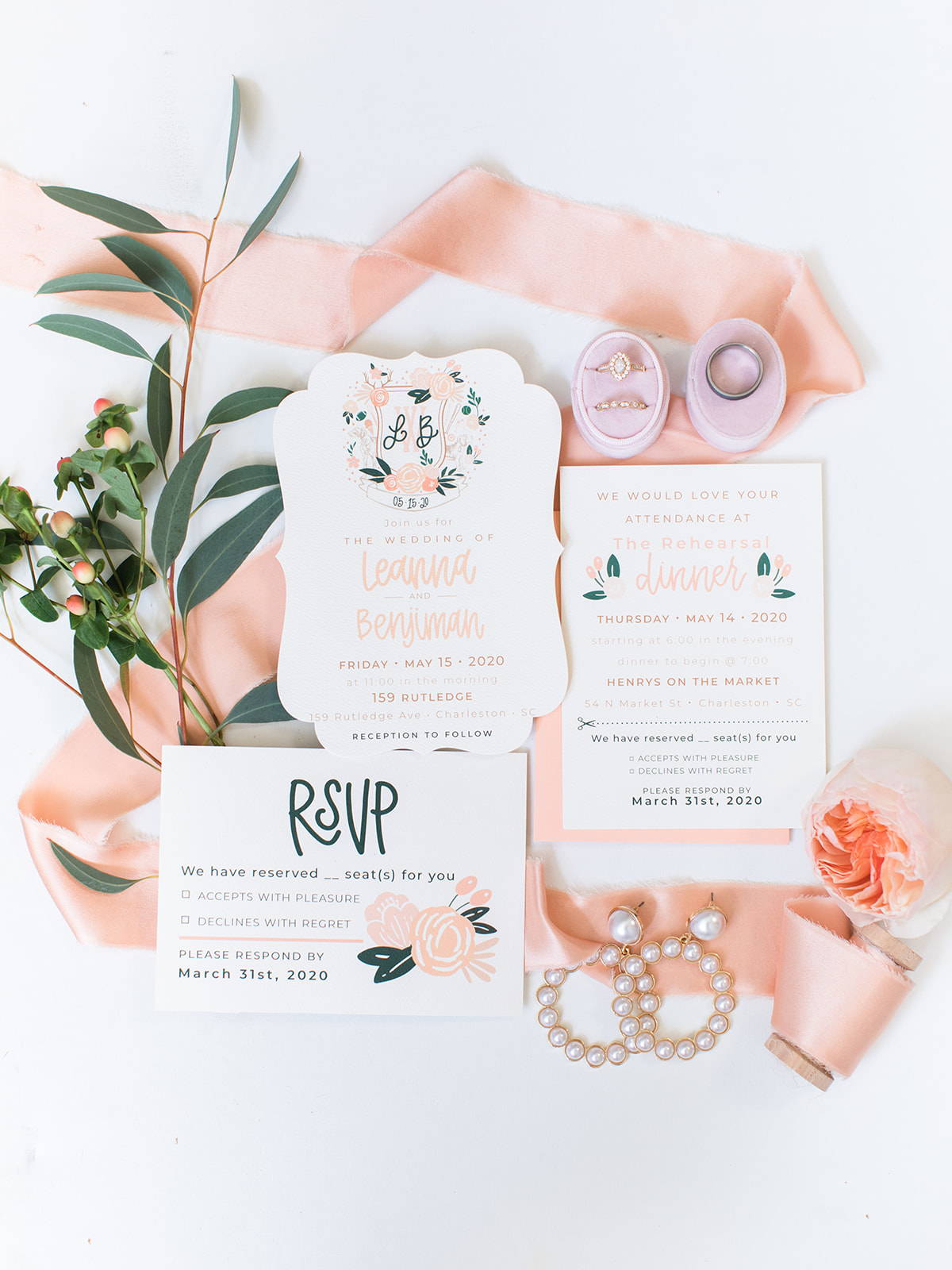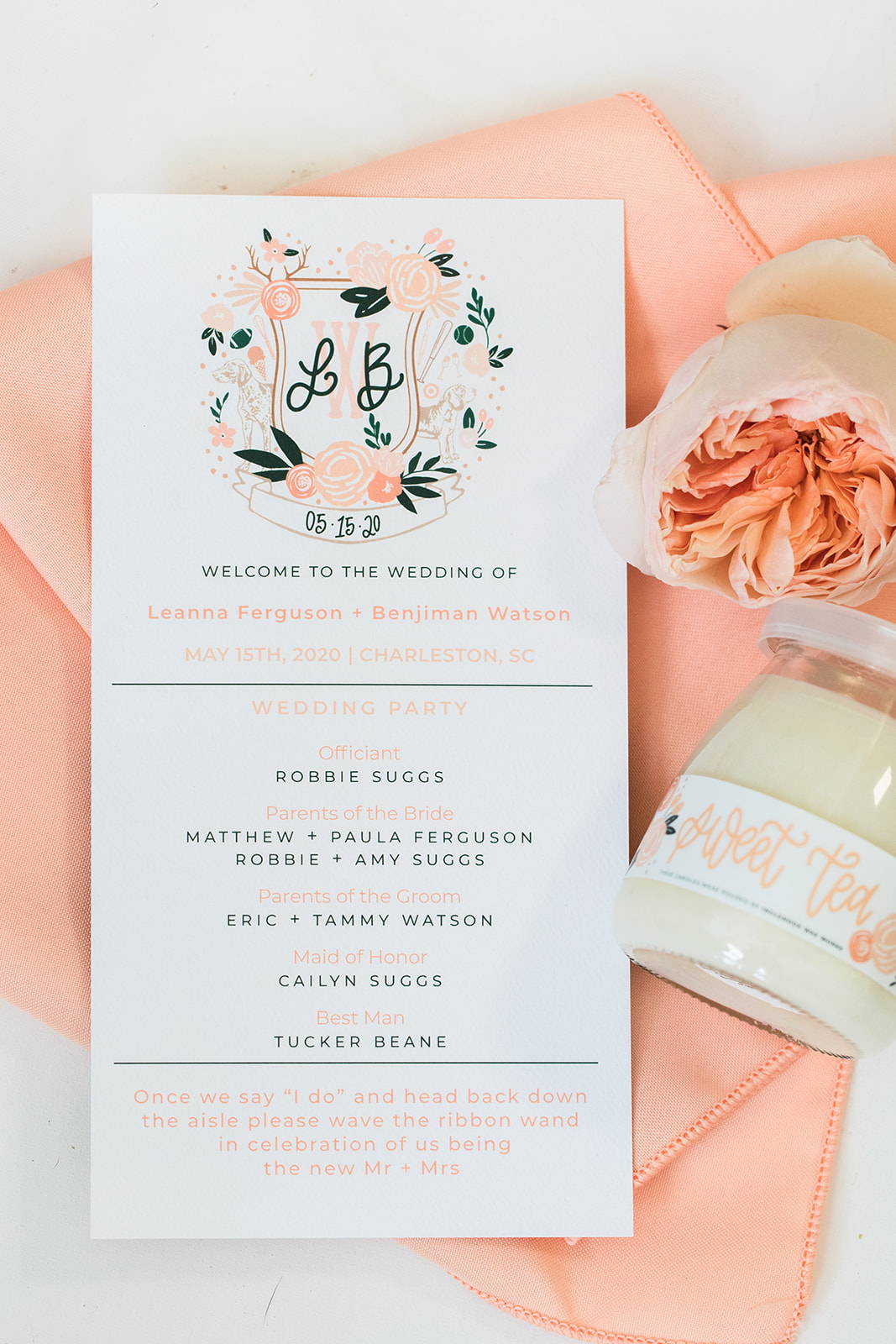 For obvious reasons, the invitation suite was the first place I started on my lettering to do list. Not only because we needed to make sure our guests were informed on our plans but also, all the other stationery items were formatted the same way as the invitations to create a sense of unity. I decided on the fonts, spacing, colors, and layouts that would trickle down to the programs and handouts. I decided on a four piece suite that included the wedding invitation, RSVP card, and the rehearsal dinner invitation. All bundled up into a coordinating green envelope to keep it all together.

Our wedding was initially supposed to be in Charleston and start around 11:00 am.. I wanted an early wedding so us and our guests had time to explore and enjoy the city that afternoon. A lot of our guests don't travel to Charleston frequently or they haven't been in years so I put together a handout of our favorite places to eat, visit, and get something sweet. We decided to not let them go to waste so we displayed them with the wedding favors at our house.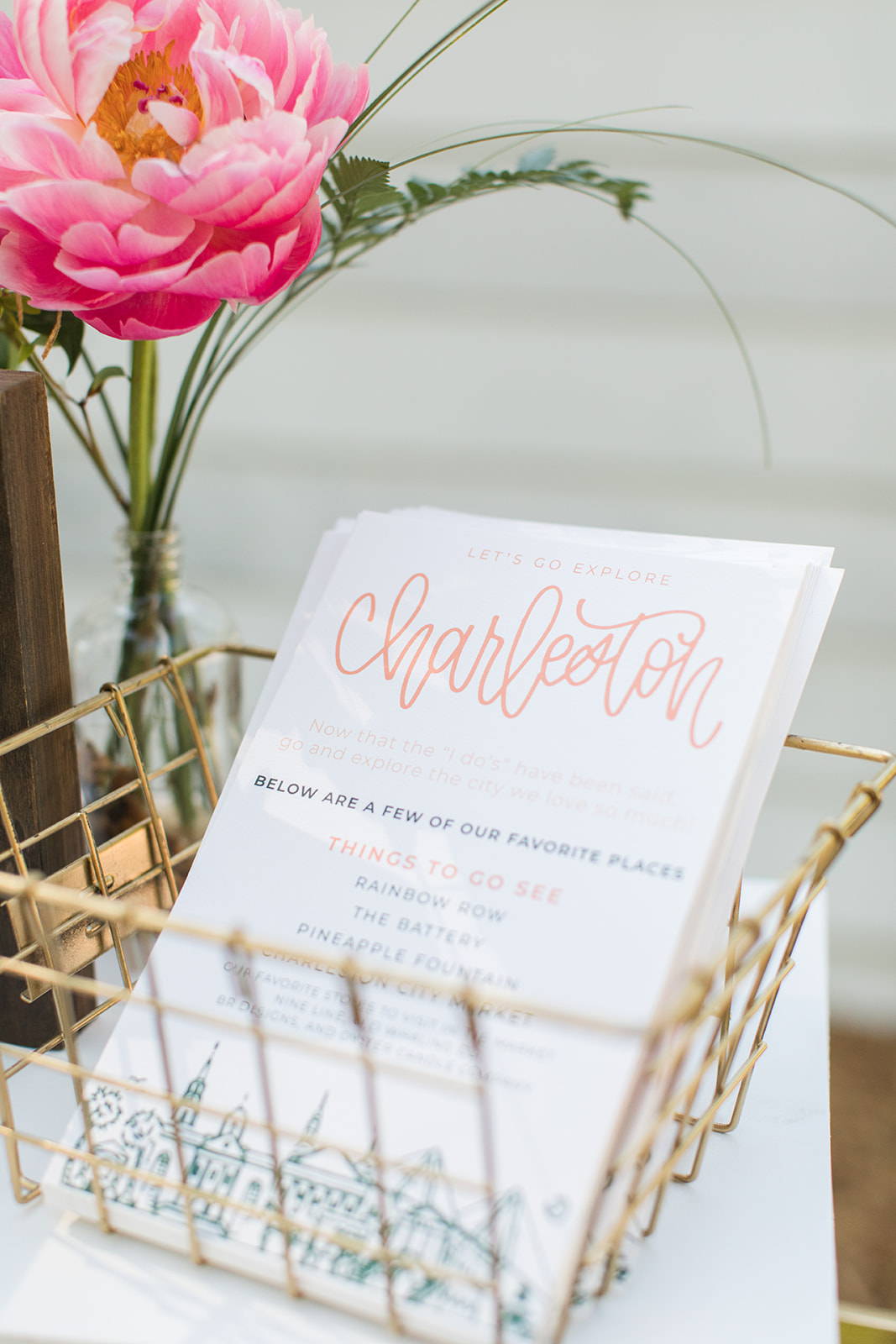 I think the food and table numbers were my favorite to create. I wanted them to be different and unique. For the cake topper I lettered "love you more" instead of "The Watsons" like I had originally planned. I thought the saying, "love you more" was more fitting for me and Ben because that is a phrase we say all day everyday. To create the topper I created the lettering then cut it out of wood on my laser machine.
For the drink labels I lettered each drink name, cut it out of vinyl and pressed it onto one of our extra peach napkins. They laid under the drink stand on the table giving it a different and more colorful look. I will certainly use that same design for parties in the future!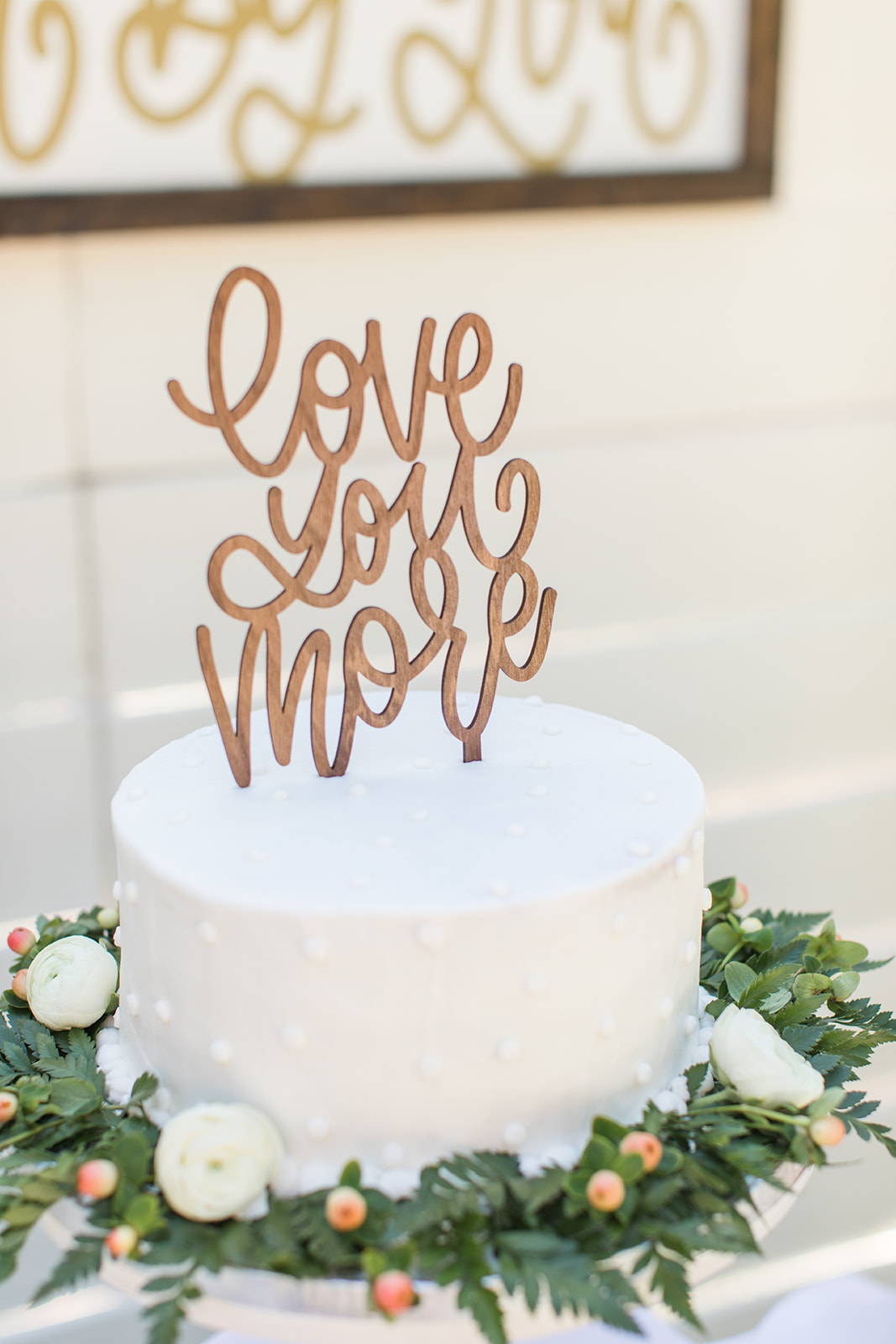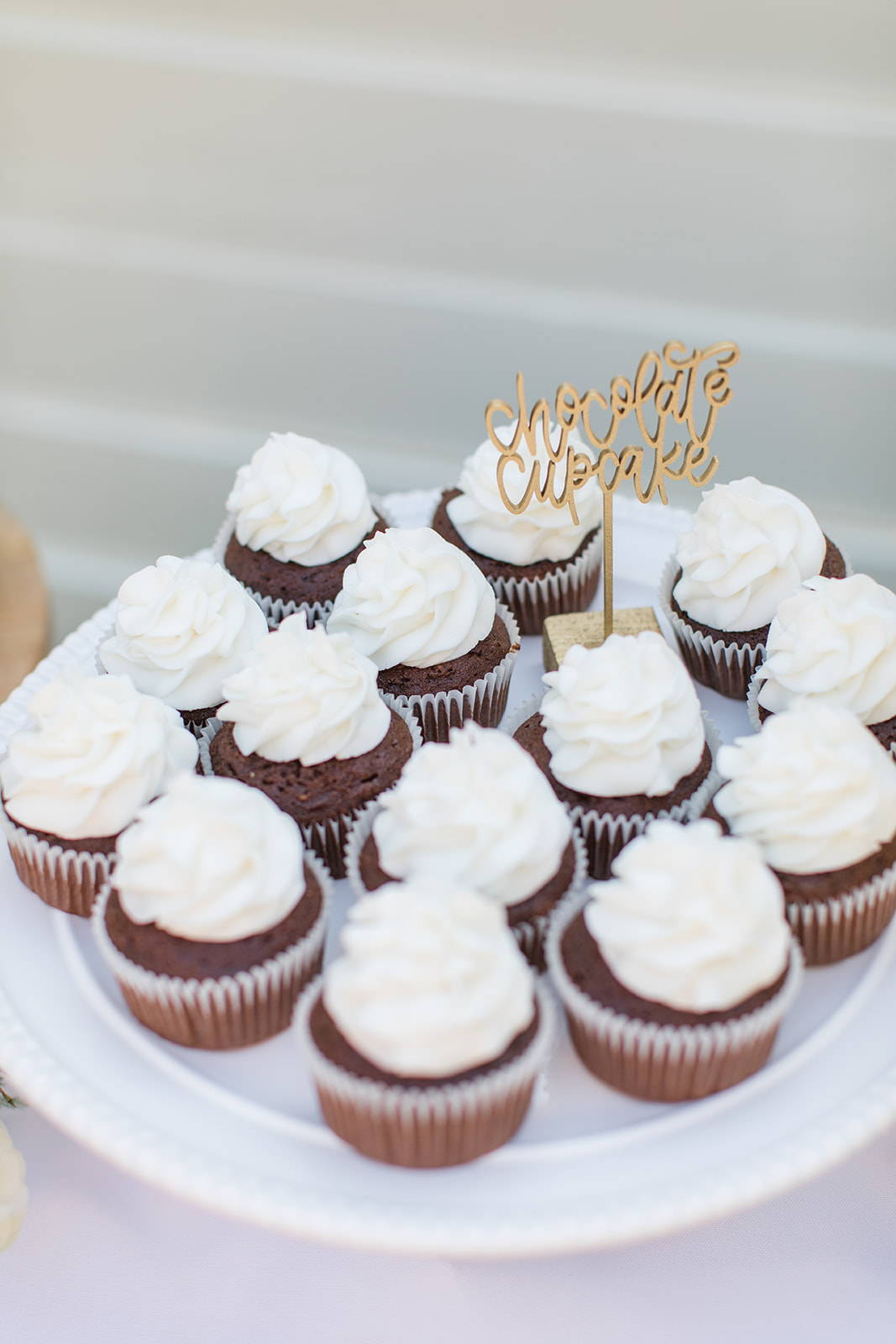 Our wedding favor was a Sweet Tea flavored candle hand poured by Amy at Inglenook Candle Company and was very special to us for many reasons. The first weekend Ben and I spent together we took a day trip down to Inglenook Candle Company in South Carolina. We spent the drive getting to know one another and before we headed back home he took me on our first Target run together! That's when I knew he was a keeper. So, when it came time to decide on a wedding favor I thought about that first weekend and how a candle from Inglenook would be so fitting for our story. I contacted Amy and she was so willing to work with me. She even allowed me to create the label used for the candles! I used my lettering for the scent name then I pulled flowers from our wedding crest to decorate around the lettering.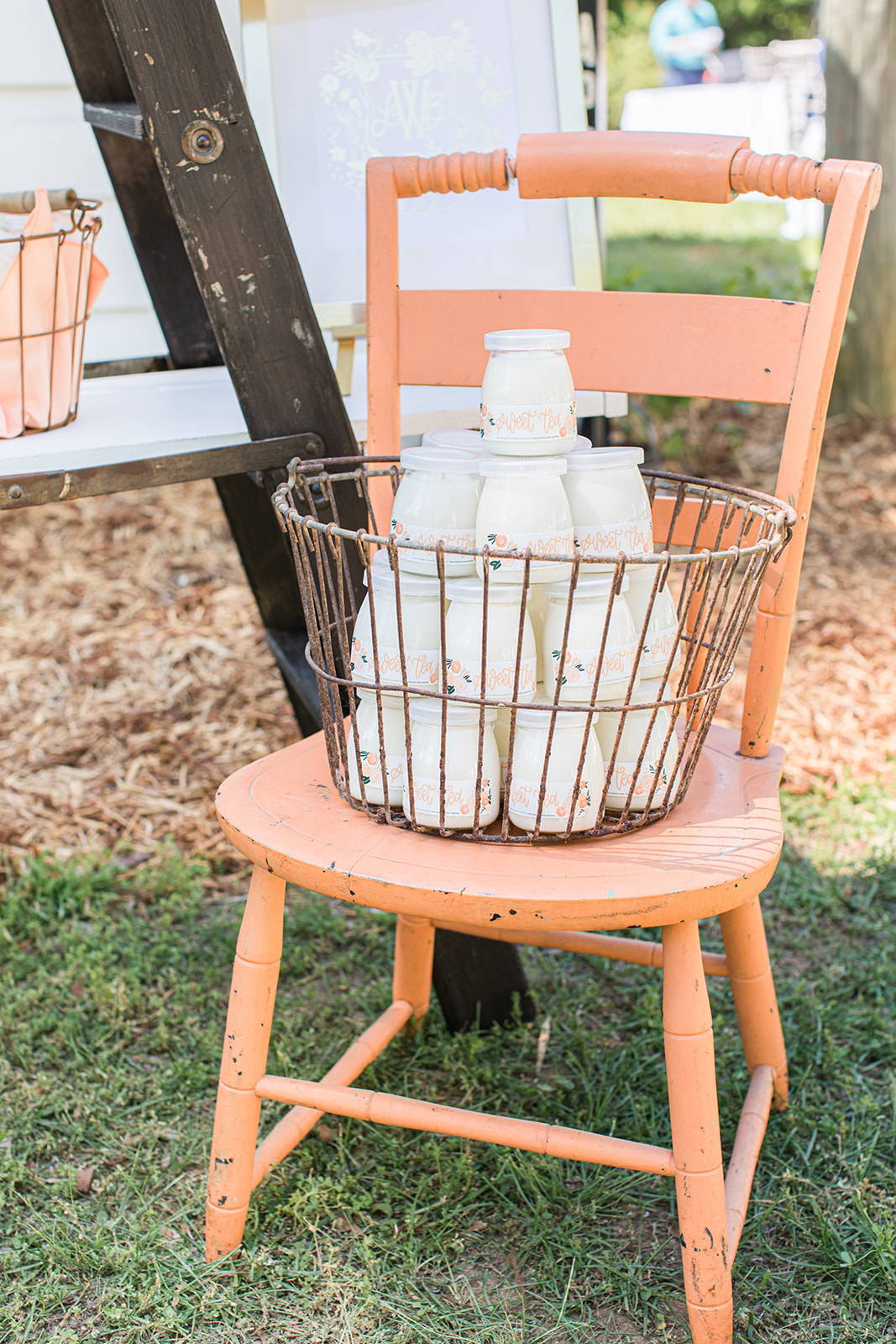 Below is a full list of wedding stationery that we used
throughout our wedding season
Invitation Suite (Invitation, RSVP, Details Card)
Rehearsal Dinner Invitation
Programs and/or Handouts
Aisle Decorations
Welcome Sign
Seating Chart
Cake Topper
Dessert Labels
Dessert Bar Sign
Drink Labels
Table Numbers
Wedding Favor Details
Getting Ready Goodies (cups and drinks)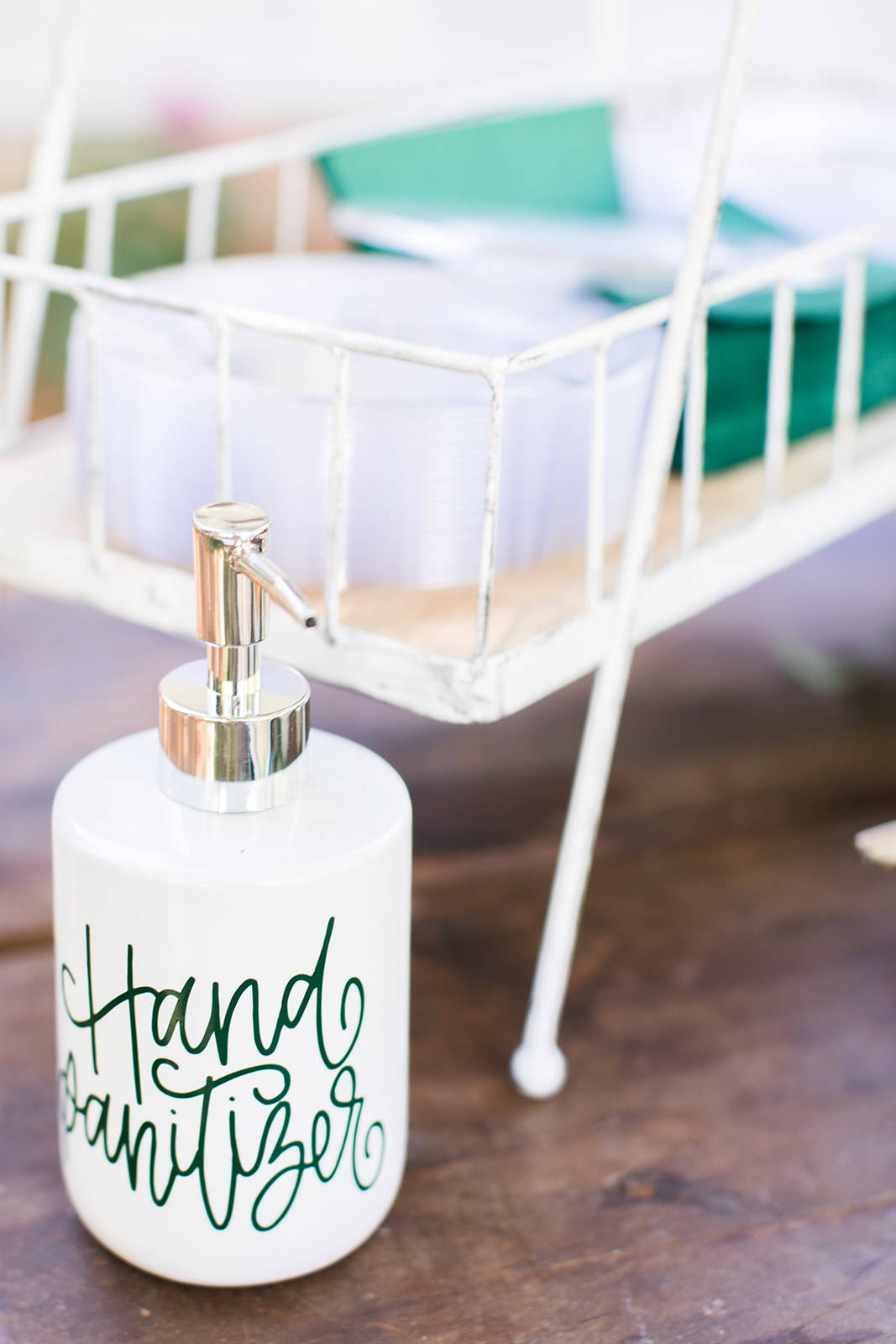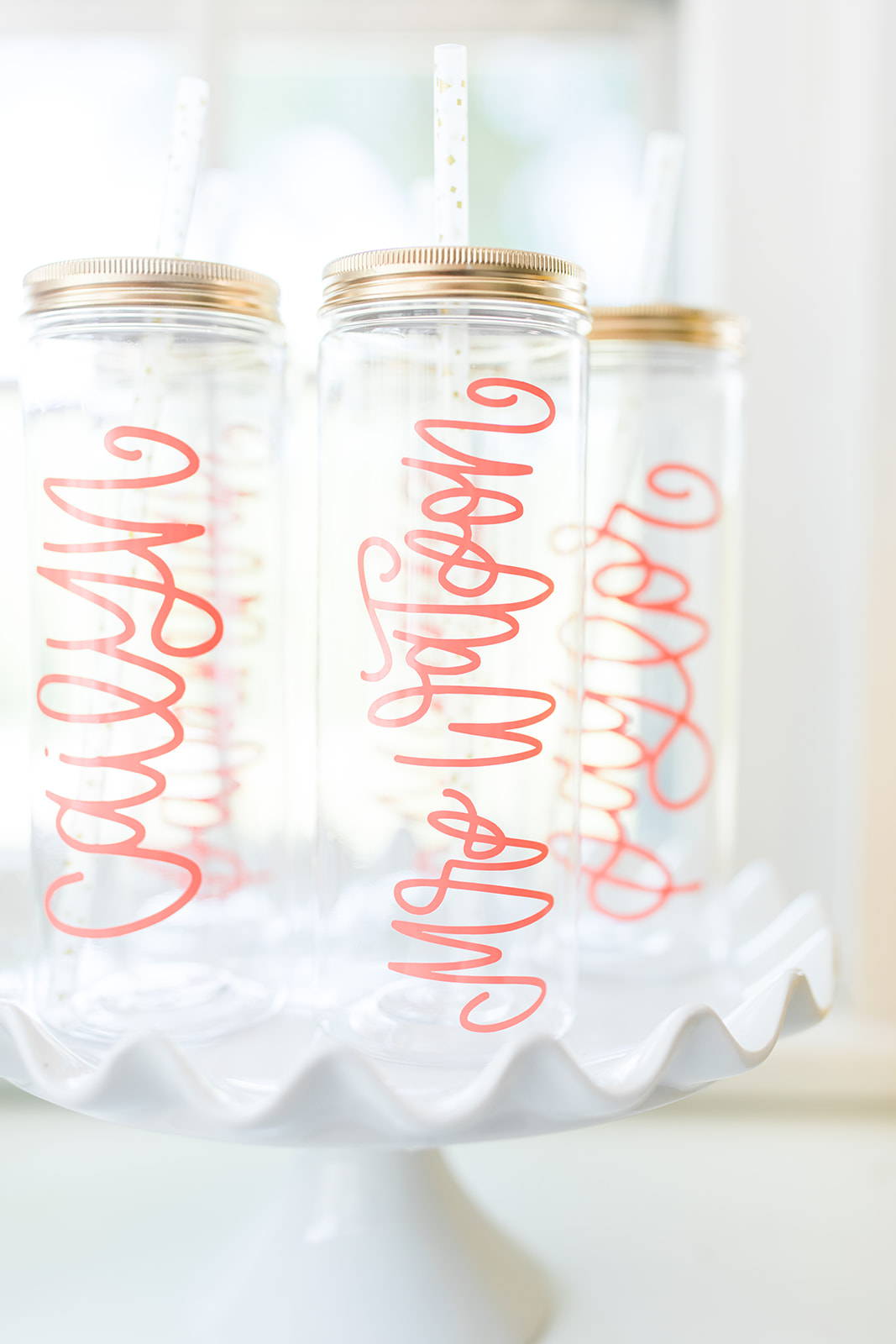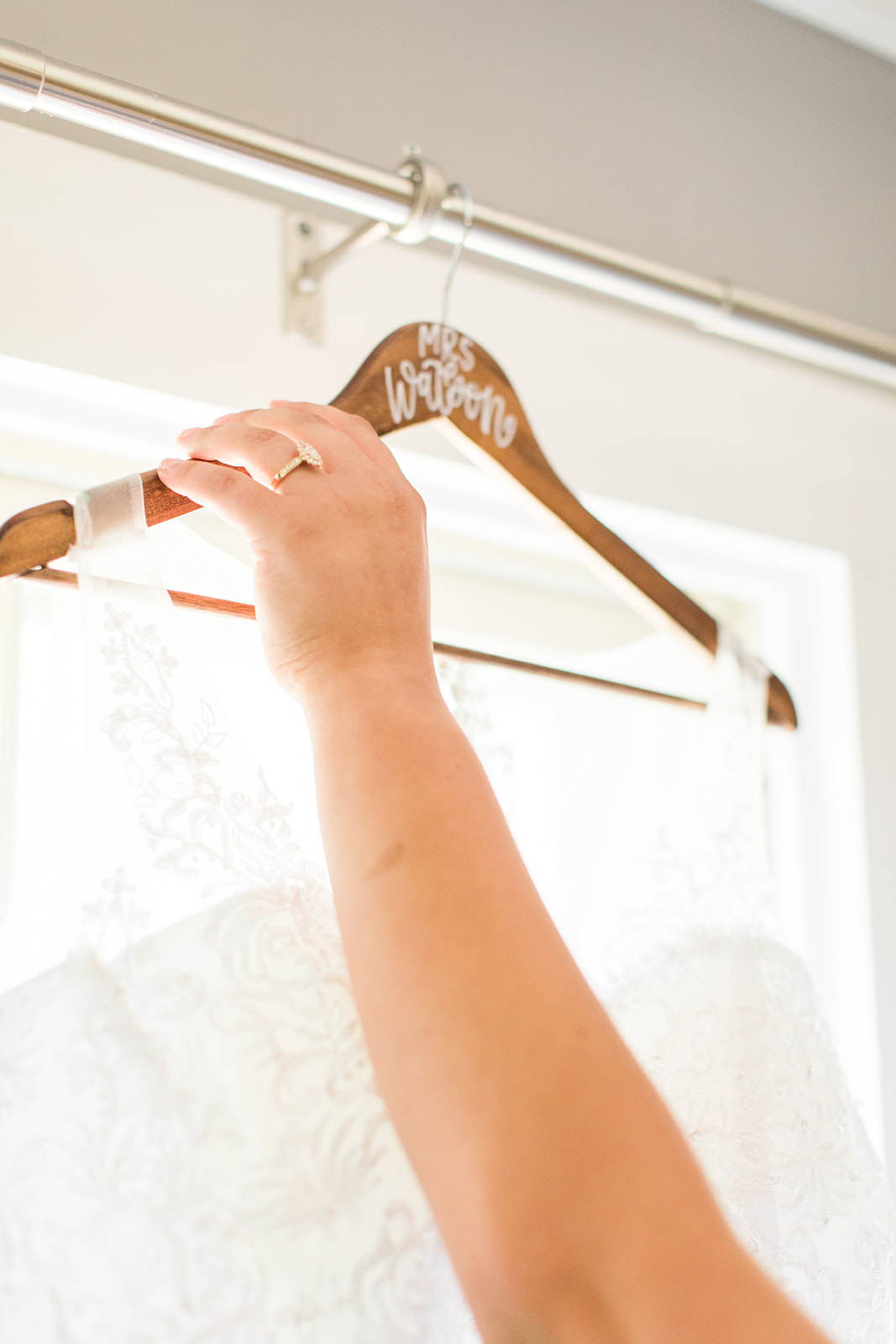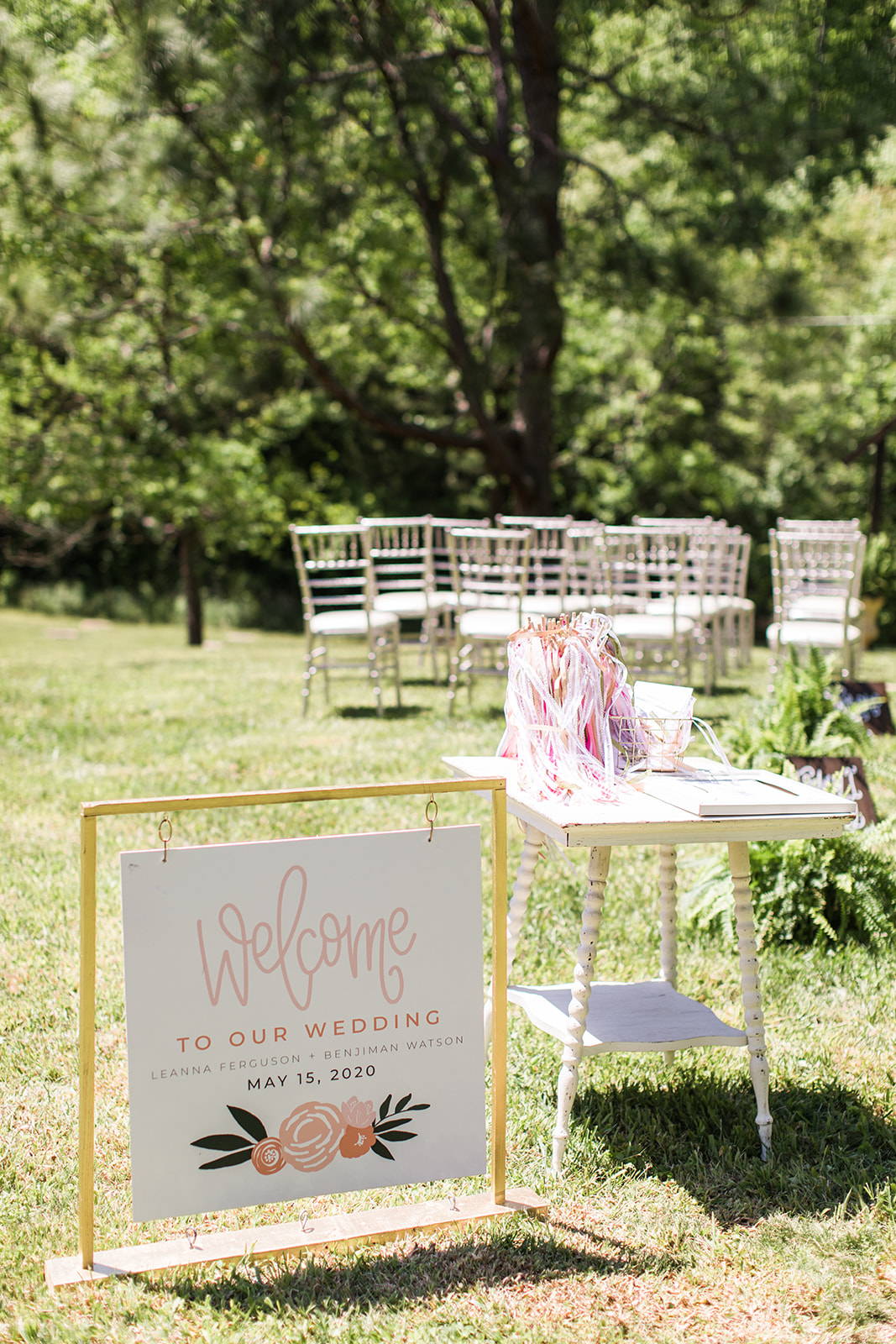 Use the above list as a guide. If you want more, then start with the list and expand. If the list overwhelms you, then cut out items that you do not feel are necessary! After all, it is your special day and it's what you want that matters!

Now that you have seen how I used my lettering to create a unique and uniform look at our wedding, would you be interested in letting me create the same effect at your next wedding or gathering? If so, fill out the form below so we can connect and get the planning started!