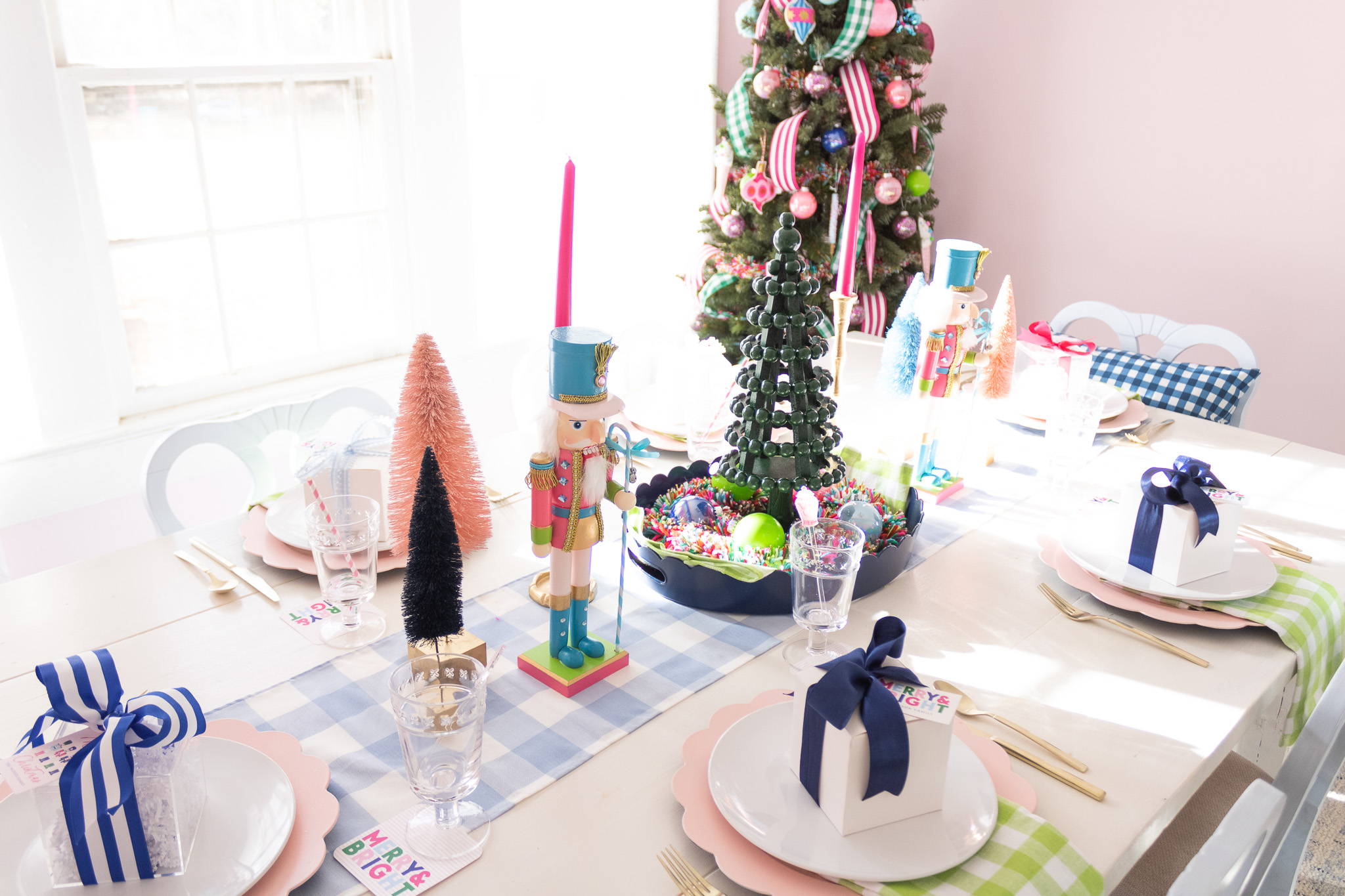 Pinks, blues, and greens, these are a few of my favorite things!
This rings more true around the holidays with all the colorful Christmas decorations I can fit into our sweet little home. This table scape is just one example of how to bring bright colors into your dining room this holiday season. I started with these adorable nutcrackers from Hobby Lobby and from there I pulled various colors that would coordinate well. With a light blue gingham table runner, baby pink scalloped chargers, bright green linen napkins and other details it all came together so well to create one cohesive look.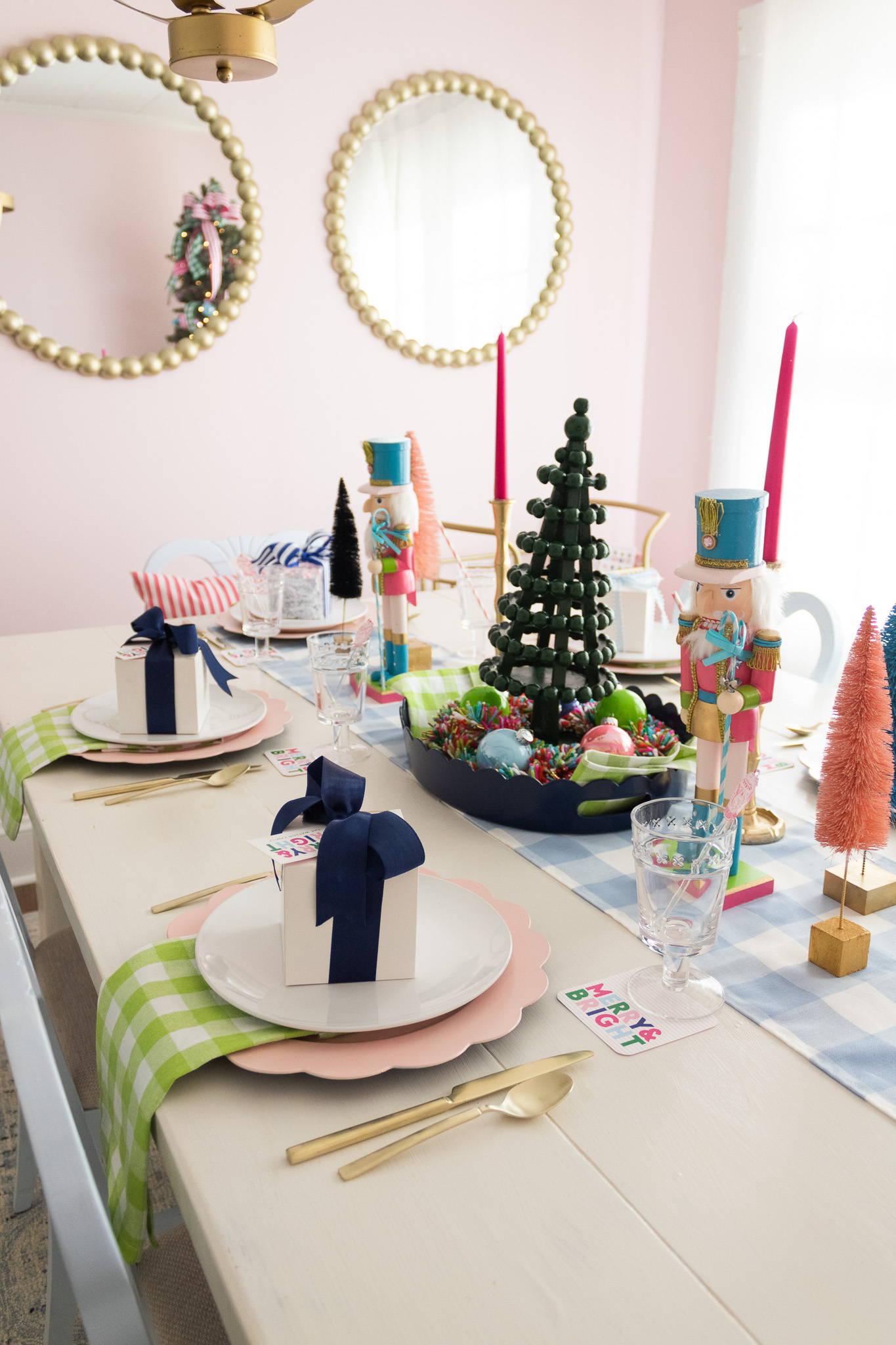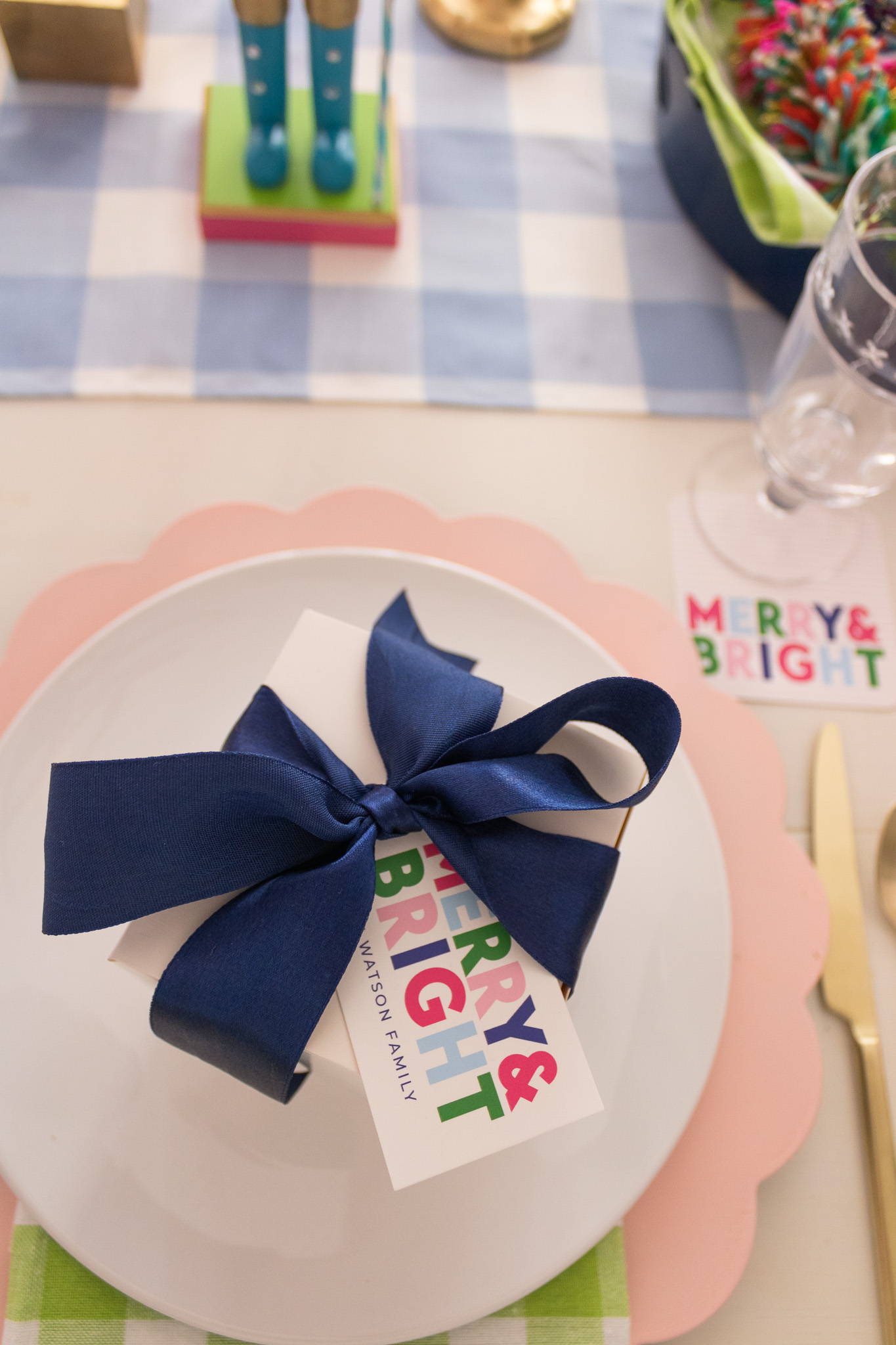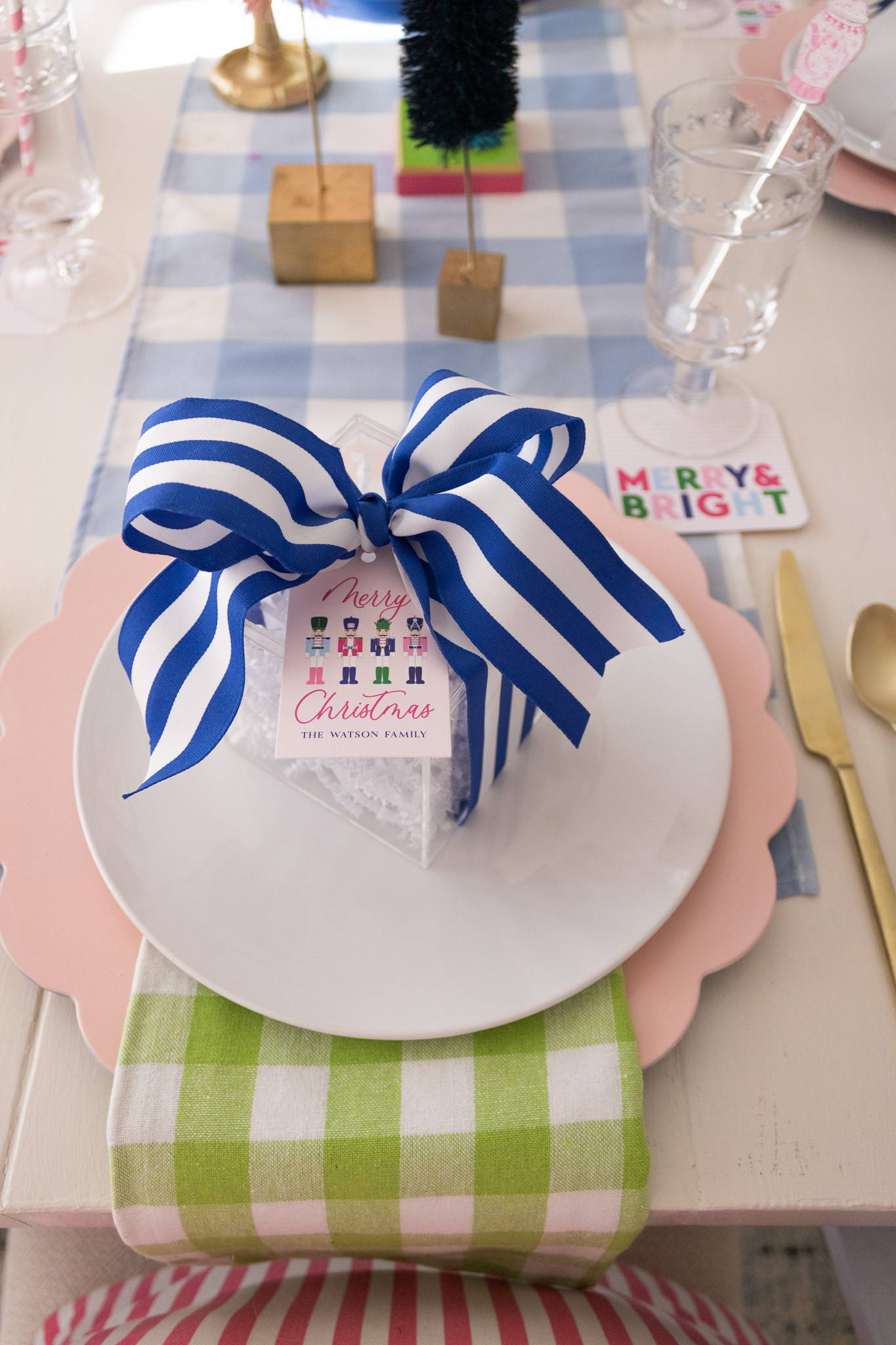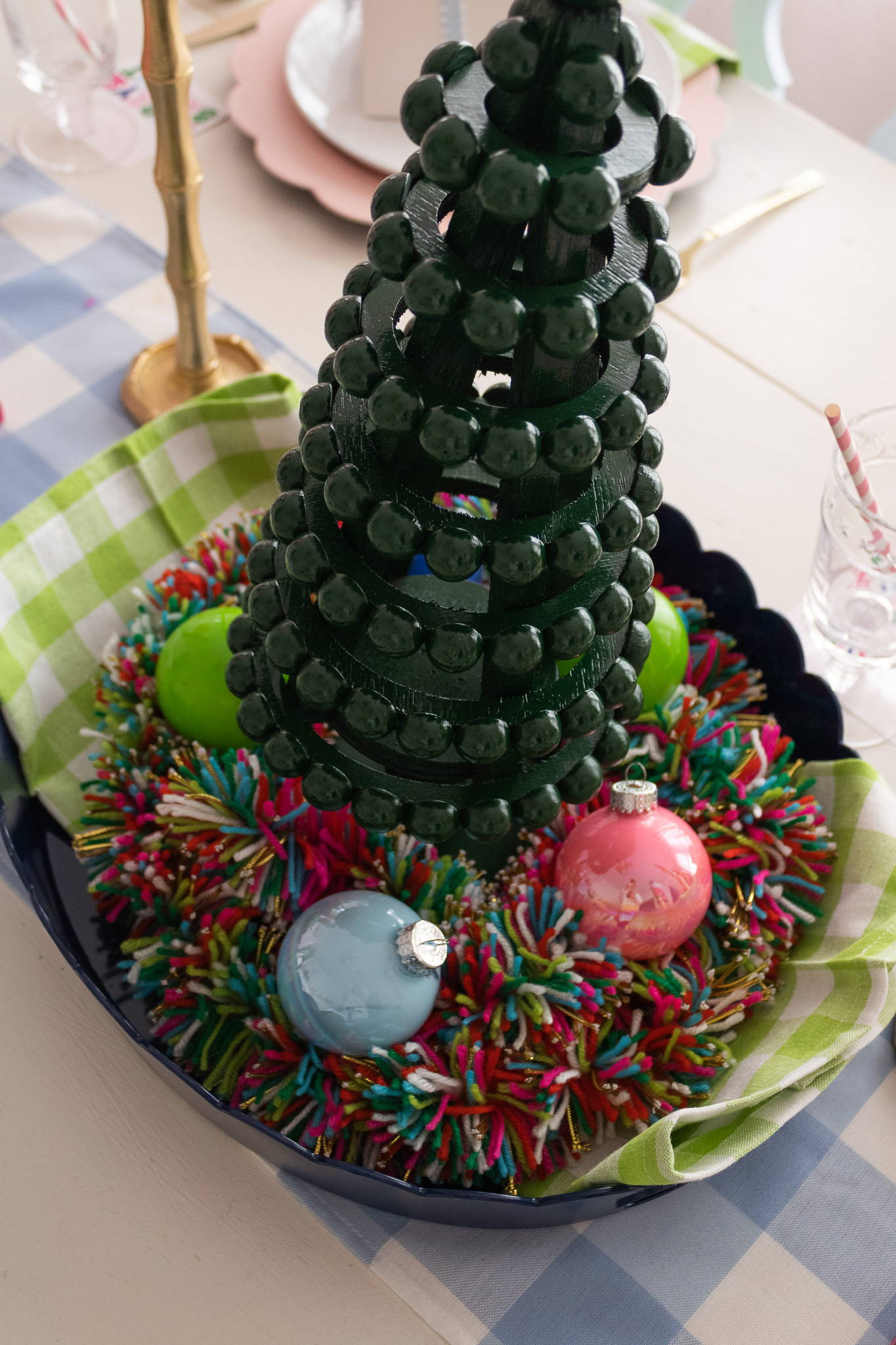 One thing I like to do when we host dinners at our home is gift our guests with a small treat. This usually is something simple like a small candle, home made cookies, or mini cocktail materials. It gift usually depends most on what group of friends we have over for the evening. To elevate these small gifts we have a variety of gift tags available in the shop (click here) that can be paired with a coordinating ribbon that I usually find at Michaels or Hobby Lobby.