Christmas Mini Hot Cocoa Station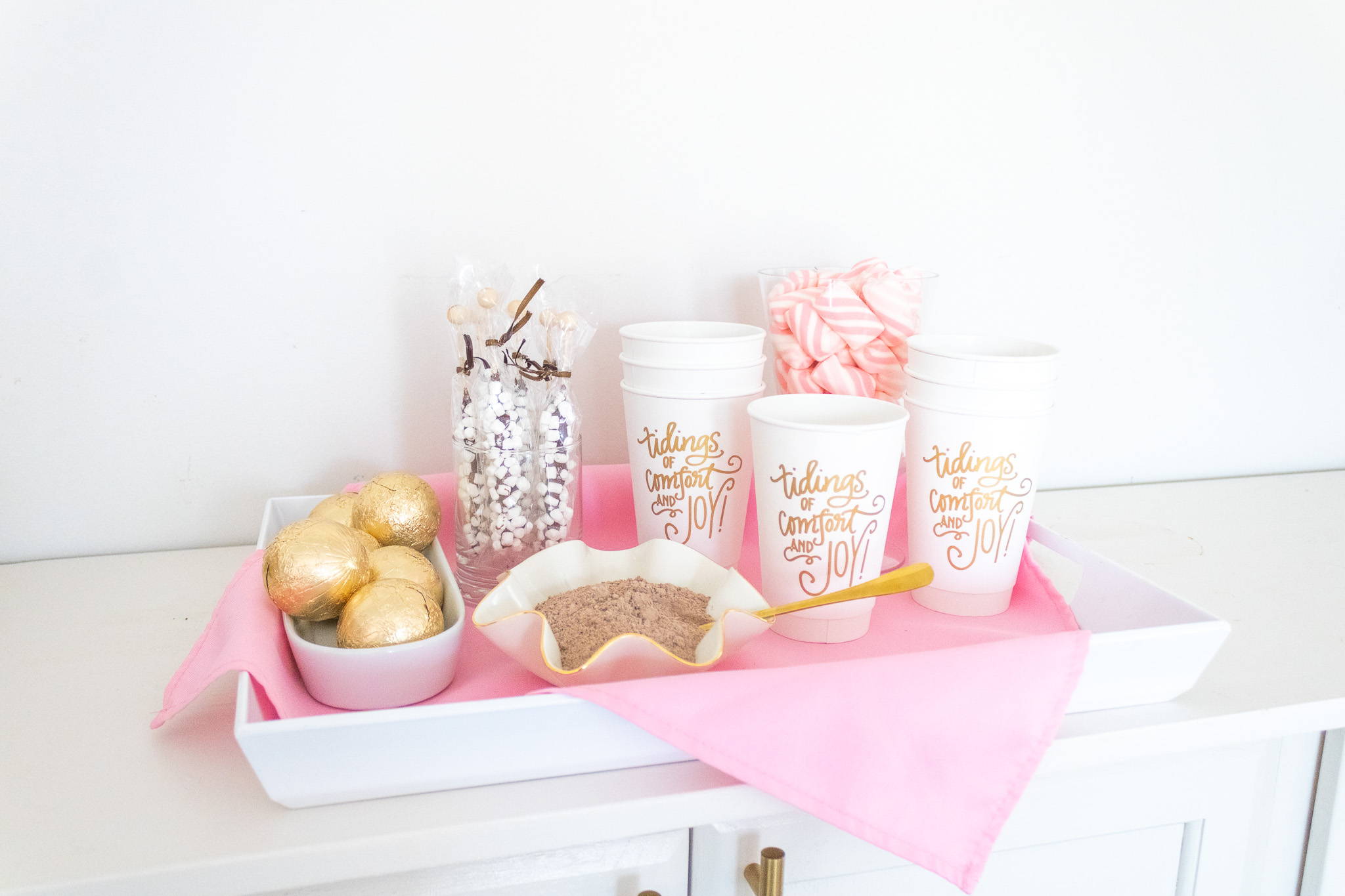 Friend, I don't know about you but hot cocoa just tastes better during the Holiday season! You might say it brings you "comfort & JOY" during these cold nights, see what I did there? 😉 I know that was a little cheesy of me, oh well! When the season is just getting started I love to prep a mini hot cocoa station to have readily available for guests that stop by. Since we are almost all on the go during the holidays these Christmas To Go Coffee Cups are the perfect addition to your hot cocoa station!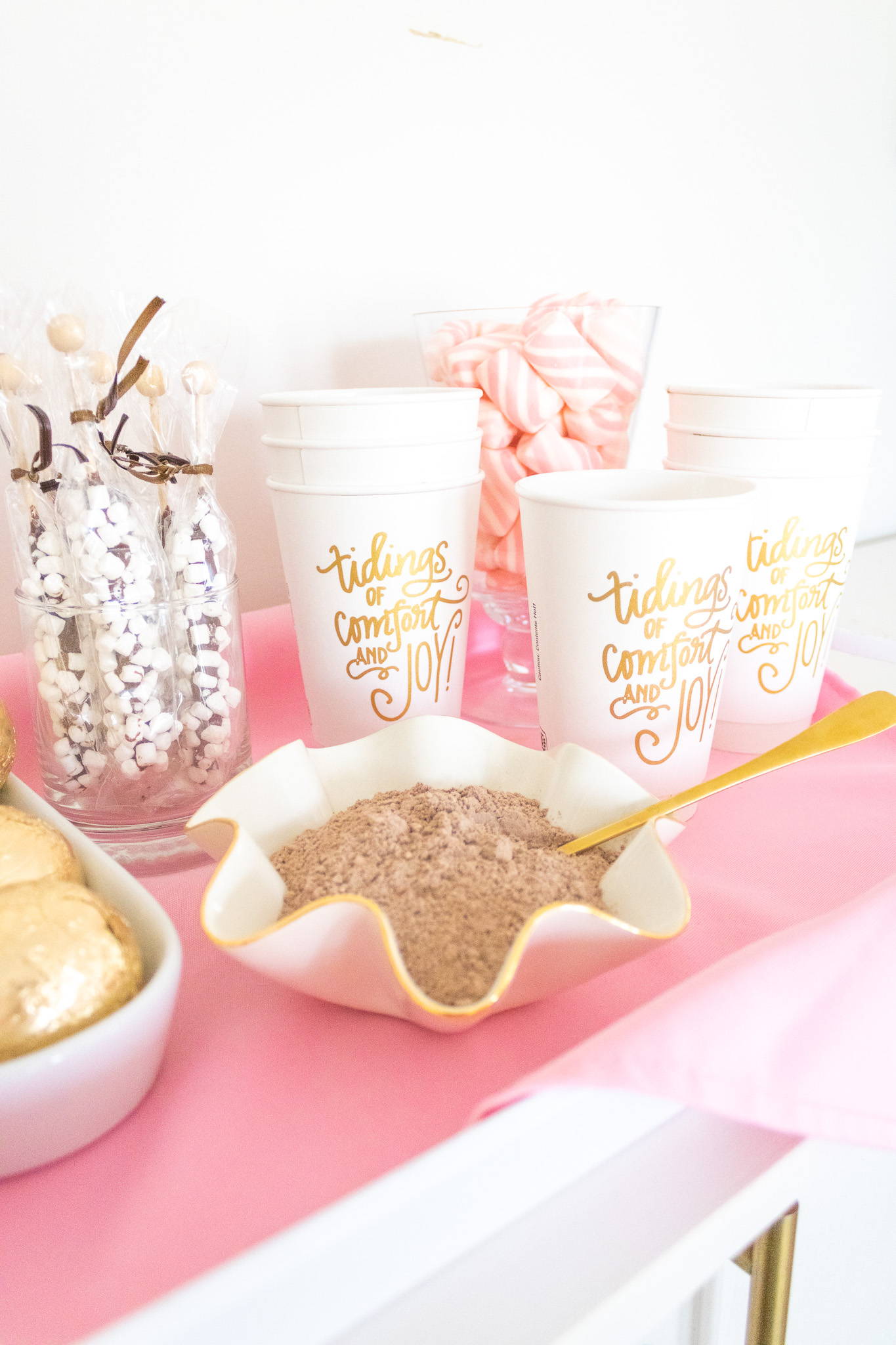 This mini hot cocoa station was super easy to create and I hope you take time this holiday season to create one in your home as well!
I started with a white tray covered by a linen napkin (you can use a hand towel or any piece of fabric really) to add some color, because the more color the merrier around here! Then in one quick trip to Home Goods (TJ Maxx & Marshalls would work too) I picked up the hot cocoa bombs, loose hot cocoa powder, marshmallow stir sticks and the pink stripe marshmallows. I arranged them all on my tray with the Christmas To Go Coffee cups that you can purchase here.
Note, these cups can also be used for a coffee bar or hot cider, any drink that will help your friends and family stay warm!
I do leave this out to have on hand so between guests I keep the loose cocoa powder and pink marshmallows covered with Press'n Seal. The other items stay fresh in their original packaging.
If you decide to create your own hot cocoa station this season either for guests that stop by or just one time at a party I would LOVE to see it! Send me an email (hello@pepnpop.com) or tag me on social media (@pepnpop)!