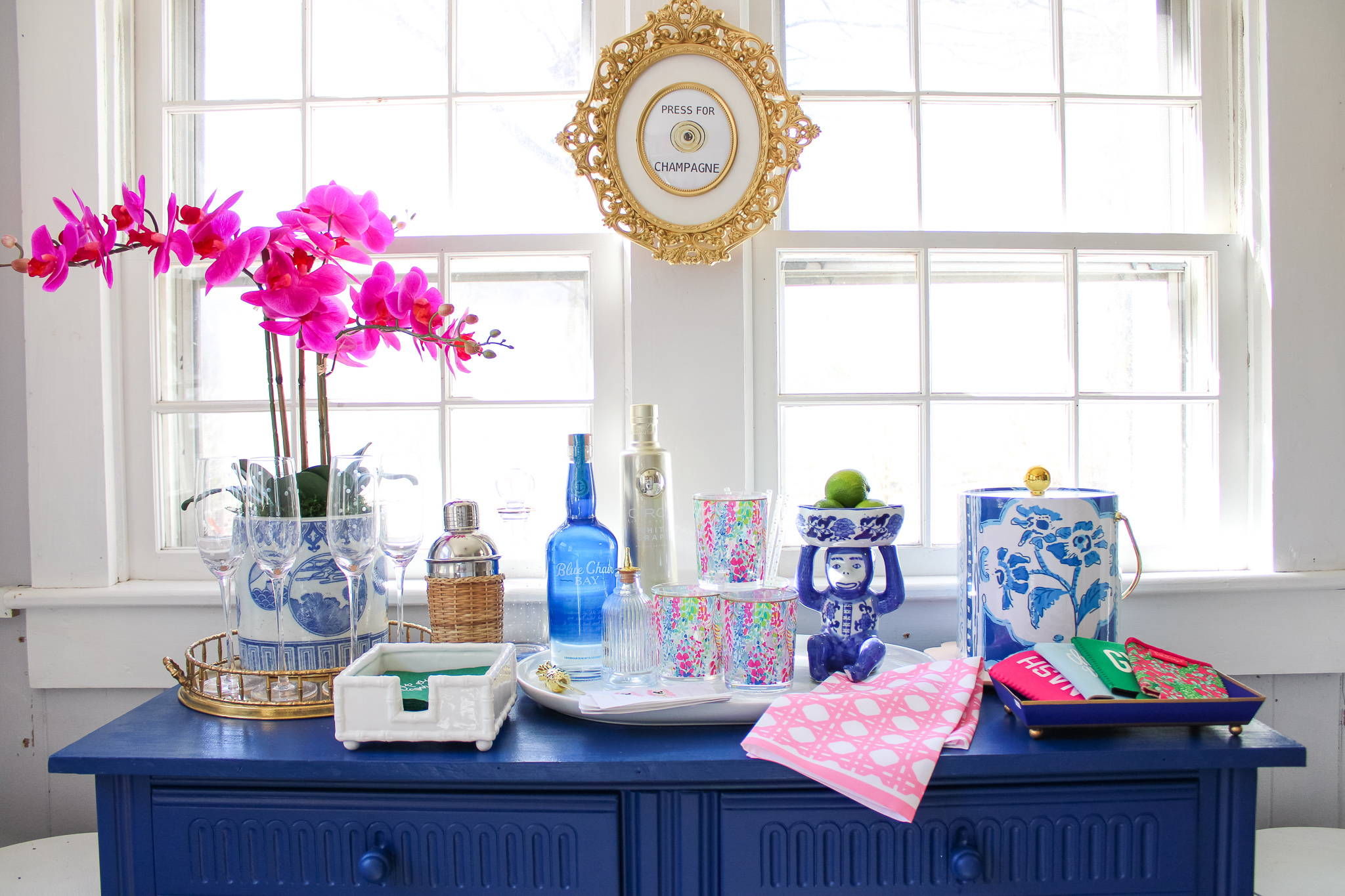 We have a small area just off our kitchen that was once used as a breakfast nook. We never really used it for that because we ate breakfast on the go or in the dining room so to fill the space I decided to turn it into a bar area. It houses all of our drinks and drink accessories but more importantly, it adds so much color to our kitchen. When the sun shines through in the afternoons it makes me so excited to see.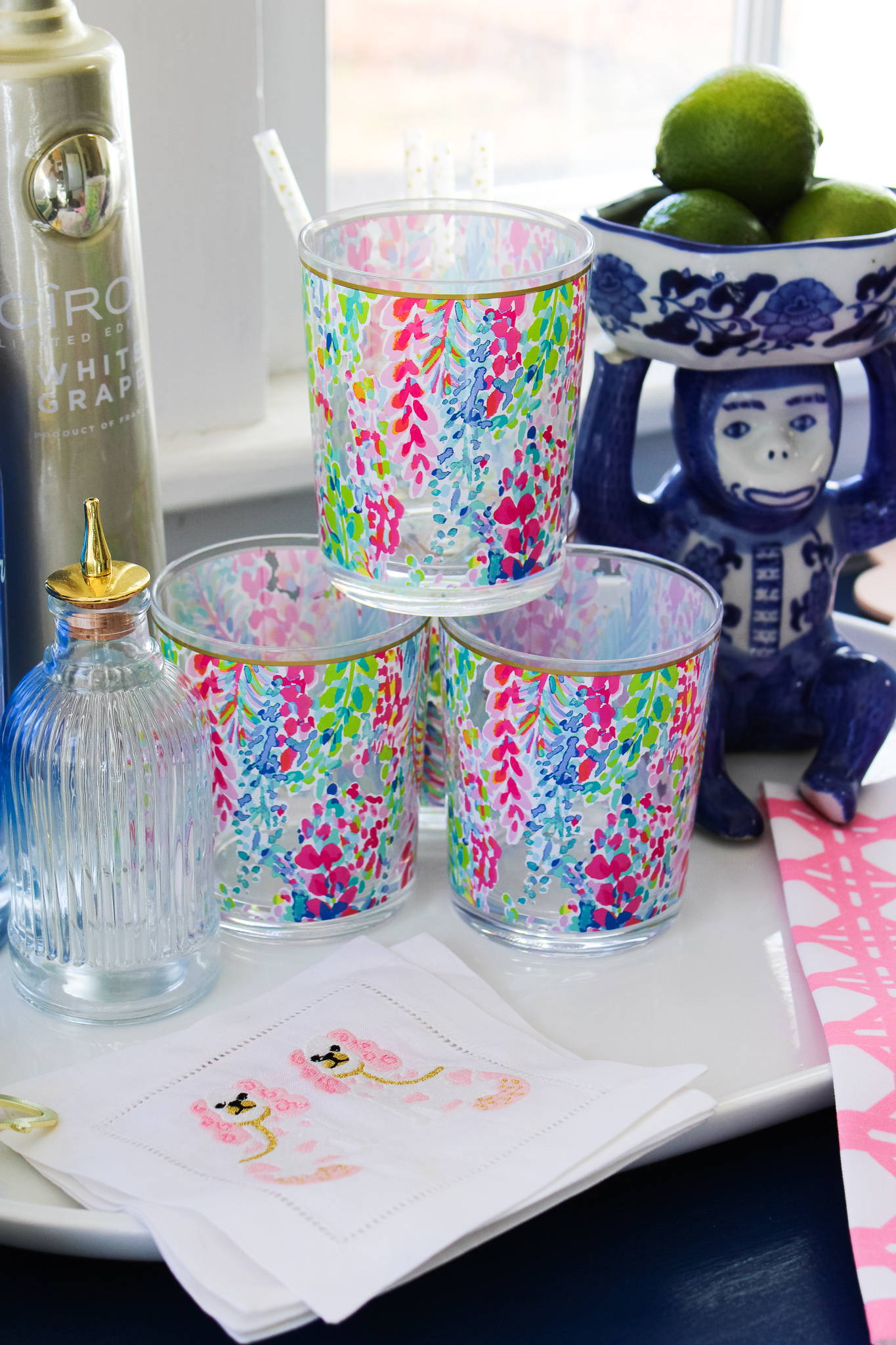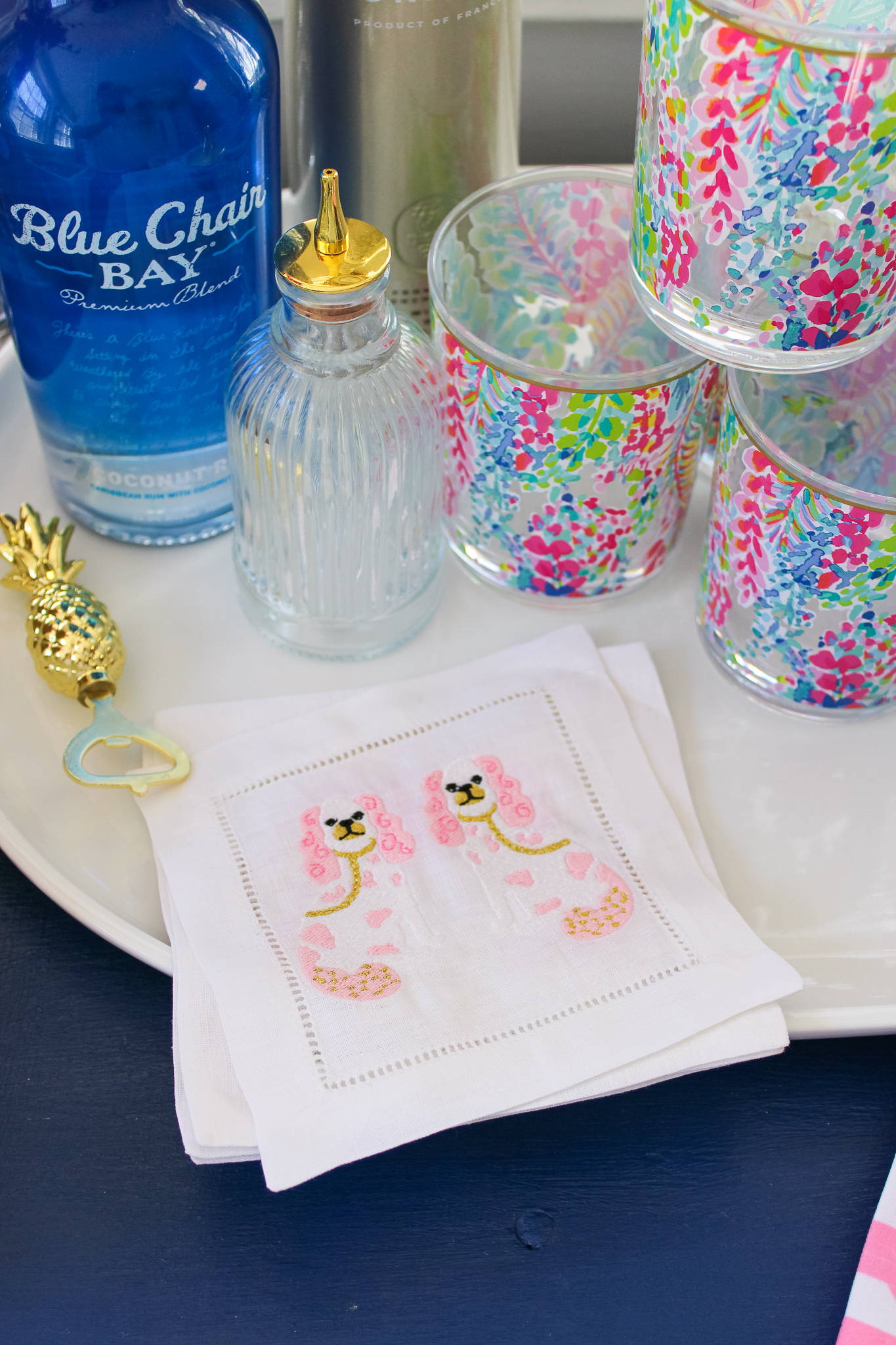 Since the holidays have passed I decided to give it a face lift with bright spring colors and elements such as this large faux orchid and this bright blue ice bucket. I also added these adorable Lilly Pulitzer cups for added color and easy access. Some other items I use for decor that have another purpose are koozies, cocktail napkins, and bottle openers.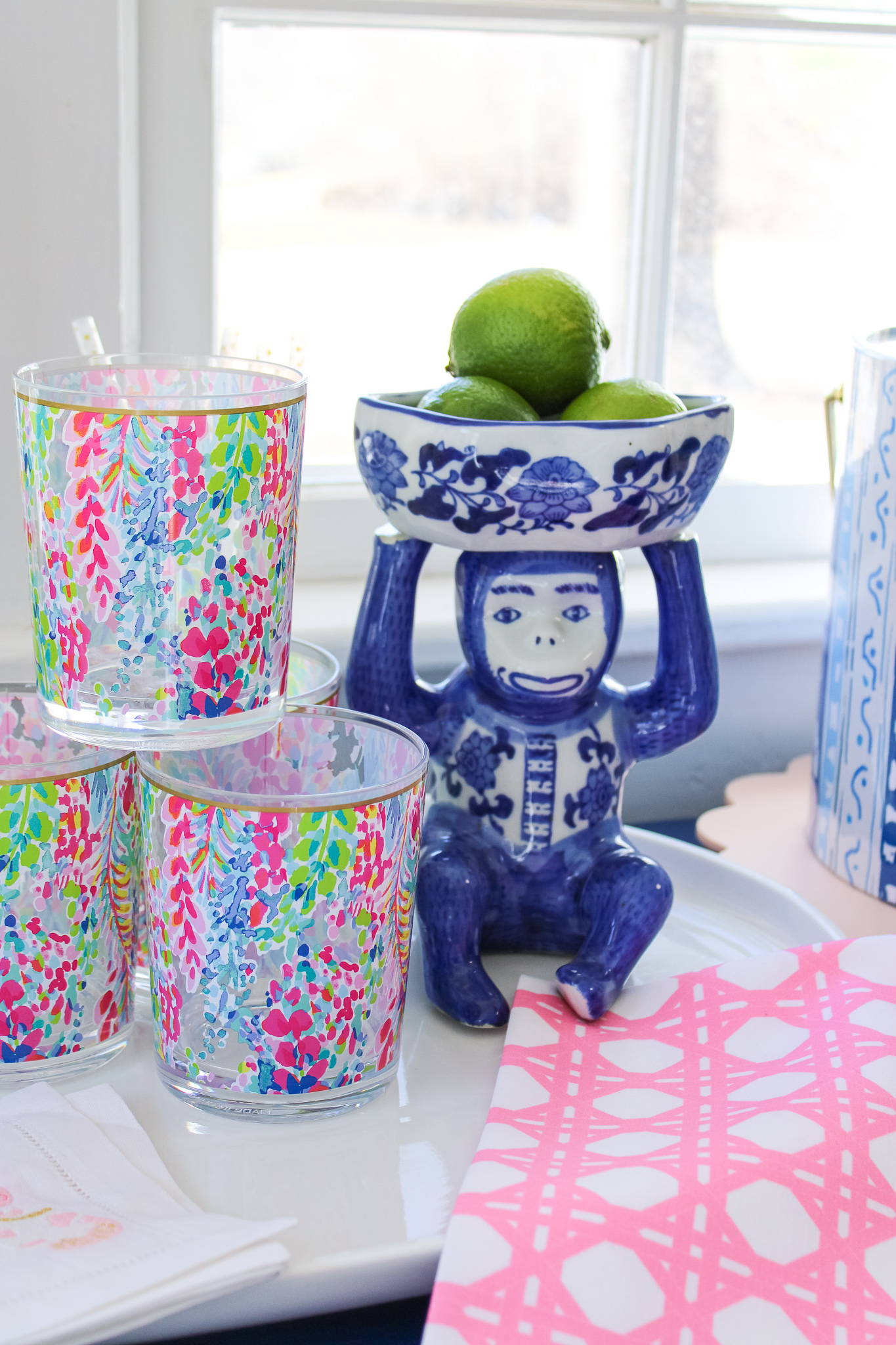 My favorite part of the bar area is this adorable blue and white Chinoiserie monkey that Ben (my sweet husband) got me for my birthday. Granted I did pick it out and sent him the link (four times) I am very thankful he picked up on my, rather obvious, hint! I saw a similar monkey on Jessica Peddicord's holiday bar cart and just had to have one as well. He is so cute and unique!