Check out the latest in the shop!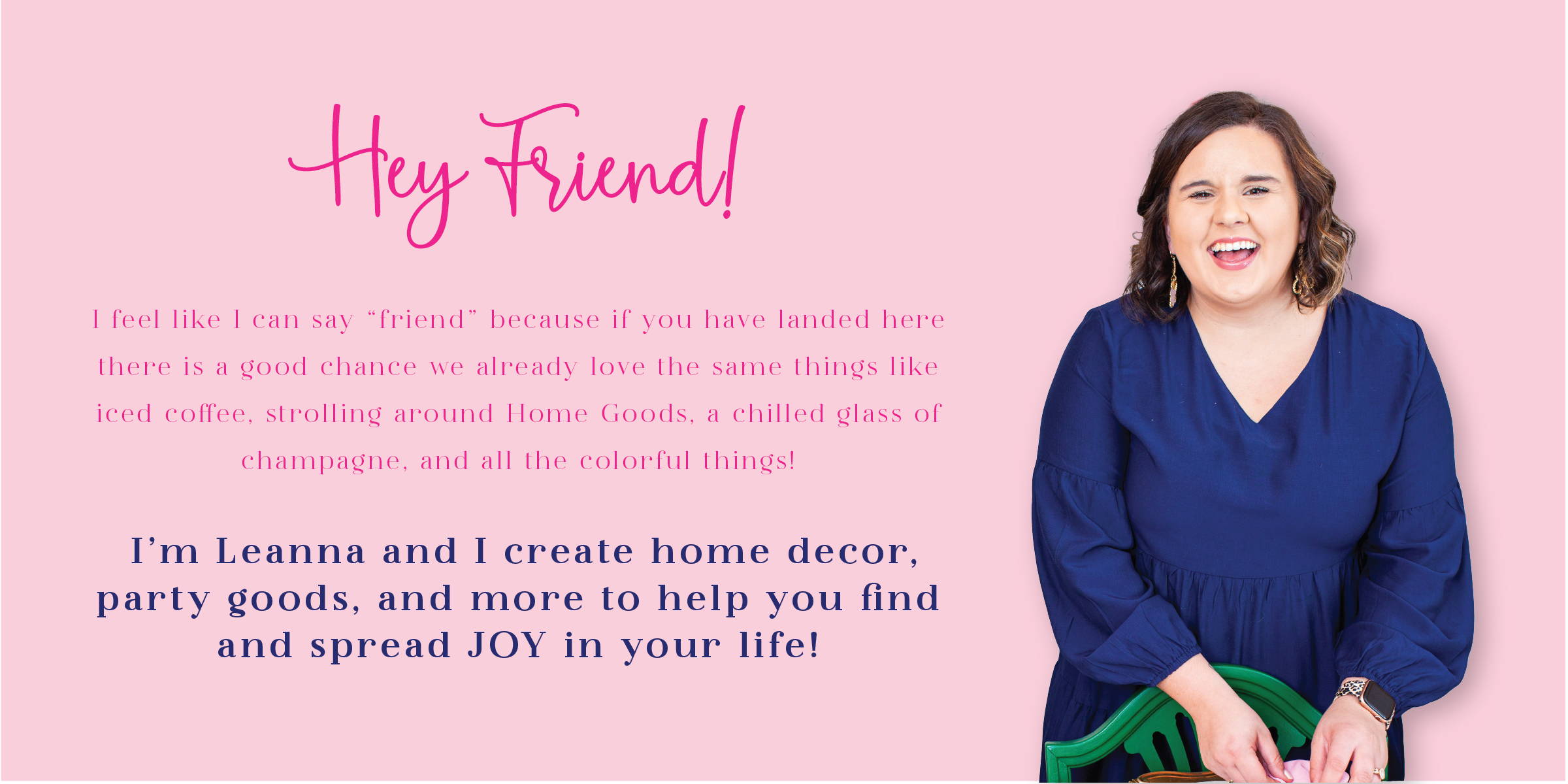 I know, sometimes that might feel overwhelming because you
don't know where to start or you don't have the confidence to start.
Well friend, I am here for you, and we are going to build that confidence together
(because truthfully, it's something I struggle with too)
to get you to the life you have always dreamed of!
Are you looking to get supplies for your next party or update your home decor?


If you are looking for a gift idea or stationery for yourself,
check out these top sellers!
Since we're basically already BFFs,
let's stay connected + find new ways to spread JOY together!


If you are more of an email kind of gal we can hangout there too!
I usually only pop into your inbox on Mondays and Thursdays (sometimes more if there is a sale or holiday near)

Even better, when we become email buddies I send a little something your way to use on your next purchase!
Still looking for more Leanna or have a specific question?
Pop over to my contact page here, submit a form, and I will get back with you within 2 business days!